2022 NEW Sinister Six Series – Doctor Sandman Funko Pop!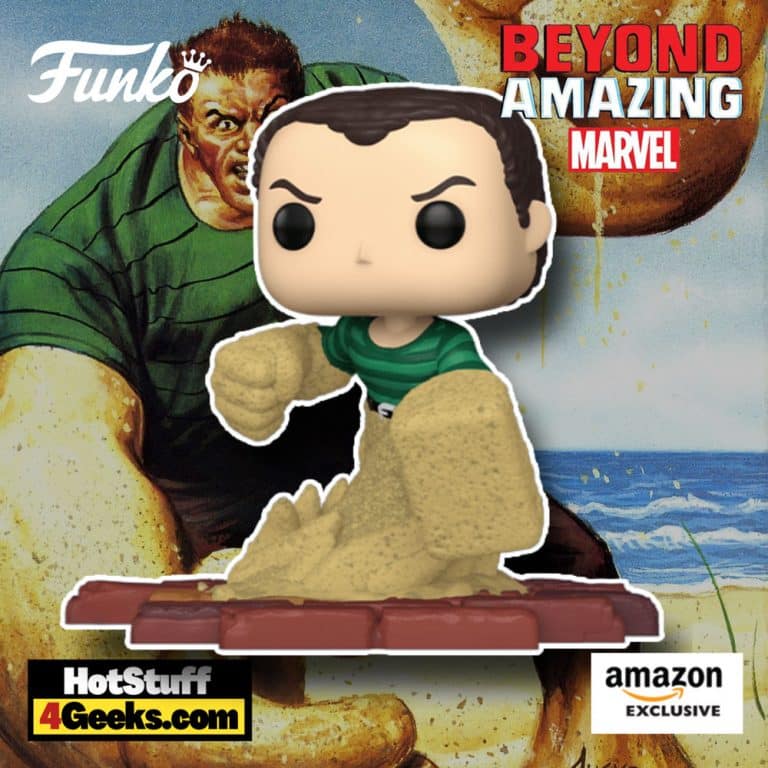 The new Funko Pop! Deluxe Marvel: Sinister Six: Sandman – Amazon Exclusive was revealed today. It features one of Spider-Man's best-known villains in the comics and one of the original members of the Sinister Six.
The pop figure can be found below (click to jump!)
The Sinister Six series is exclusive to Amazon and comprises 7 brand-new unique figures with bases that nest together to form a more extensive set display. Doctor Octopus was the first figure in the series, and Vulture was the second.
Many of Spider-Man's most fearsome foes are complex individuals with tragic backgrounds that have led them to a life of crime. And few are as complicated as Flint Marko, the Sandman.
After unwittingly coming into contact with irradiated sand at a nuclear test site, Marko is transformed into a living organism made of sand.
Because of Sandman's uncanny ability to change size, shape, and resistance at will, Spider-Man usually needs more than his usual punches, kicks, and webbing to beat him.
The Funko Pop! Deluxe Marvel: Sinister Six – Sandman Funko Pop! Vinyl Figure – Amazon Exclusive (Marvel Sinister Six series – Figure 3 of 7) is available for pre-order at the links below (click to jump!) It's expected to be released on August 05, 2022.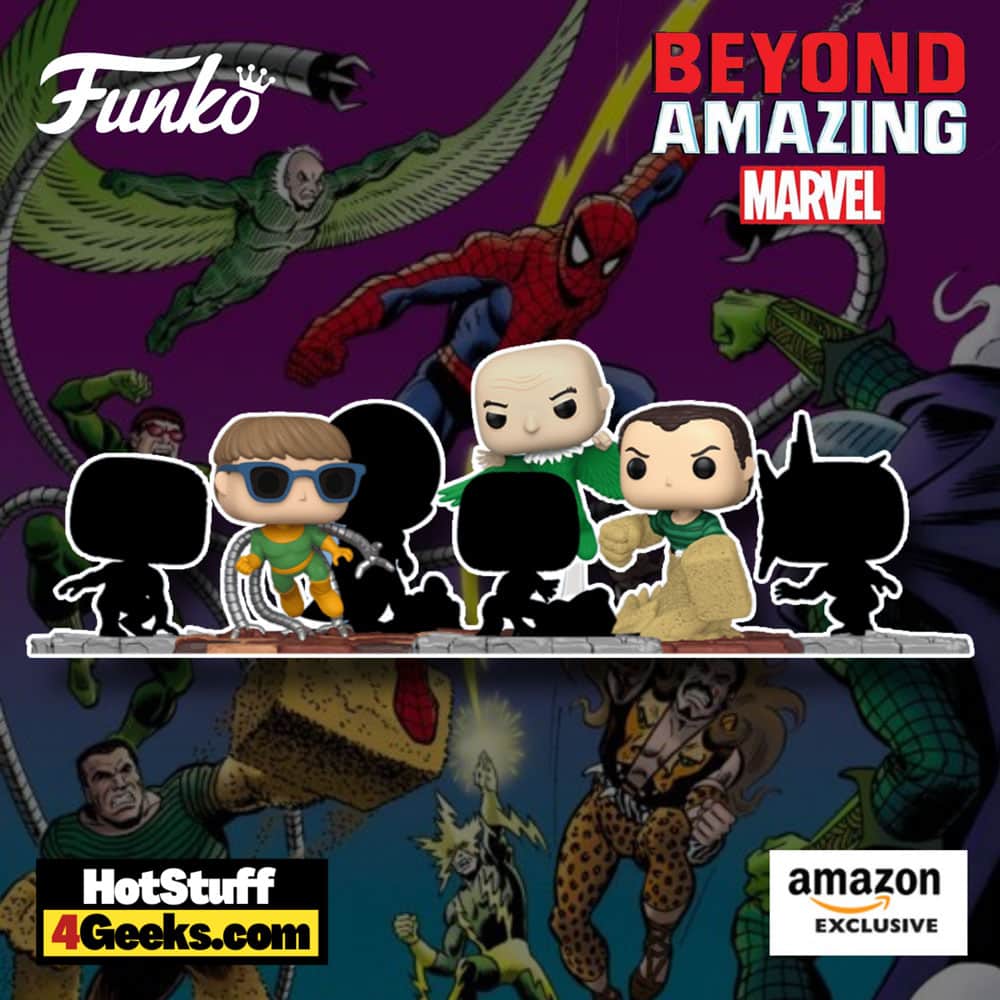 Sandman made his debut in the pages of 1963's Amazing Spider-Man #4.
In that story, he is introduced as an escaped convict who happens to be in the wrong place at the wrong time.
Later stories reveal that his real name is William Baker and that Flint Marko is just his criminal alias, partly inspired by the name of a professor from his past.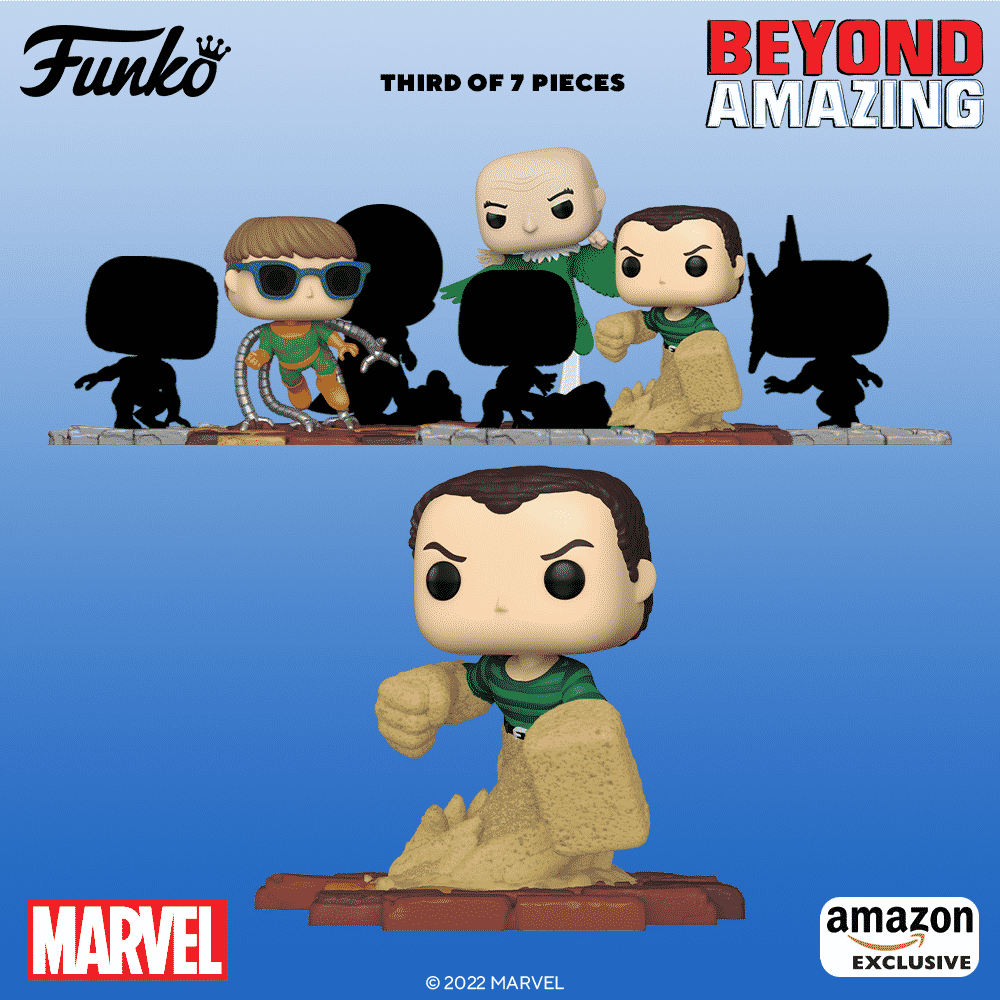 In addition to this alternate alias, Sandman actually has separate personalities within him.
In 2003's Peter Parker: Spider-Man #56, the different facets of Marko's personality physically split into individual beings, all working independently of each other.
The next issue shows Spider-Man teaming up with the different personas of Sandman, which includes child and female versions, to capture his evil self, who has been causing trouble in another part of the city.
In the end, all the disparate aspects of his personality successfully merge, creating a single Sand-Man once again.
Over the years, Flint Marko's moral compass has been as malleable as his body. Despite being a reasonably self-sufficient criminal for most of his pre-Sandman career, Marko proved to be very good at working in a team.
Sandman's best-known affiliation is undoubtedly the Sinister Sextet. First assembled by Doctor Octopus in 1964's Amazing Spider-Man Annual #1, Flint joins the team alongside Kraven, Mysterio, Electro, and Vulture.
Even together, however, this supergroup still cannot defeat their hated wall-climbing foe.
Funko Pop! Deluxe Marvel: Sinister Six – Sandman Funko Pop! Vinyl Figure – Amazon Exclusive (Marvel Sinister Six series – Figure 3 of 7)
Available at:
Starting now, you can receive 10% off in-stock items with my special link at Entertainment Earth!
 Enjoy!
As an Amazon Associate I earn from qualifying purchases
Want more stuff like this?
Get the best viral stories straight into your inbox!
Don't worry, we don't spam