2022 NEW Red Saber Series: Darth Sidious Glow Funko Pop!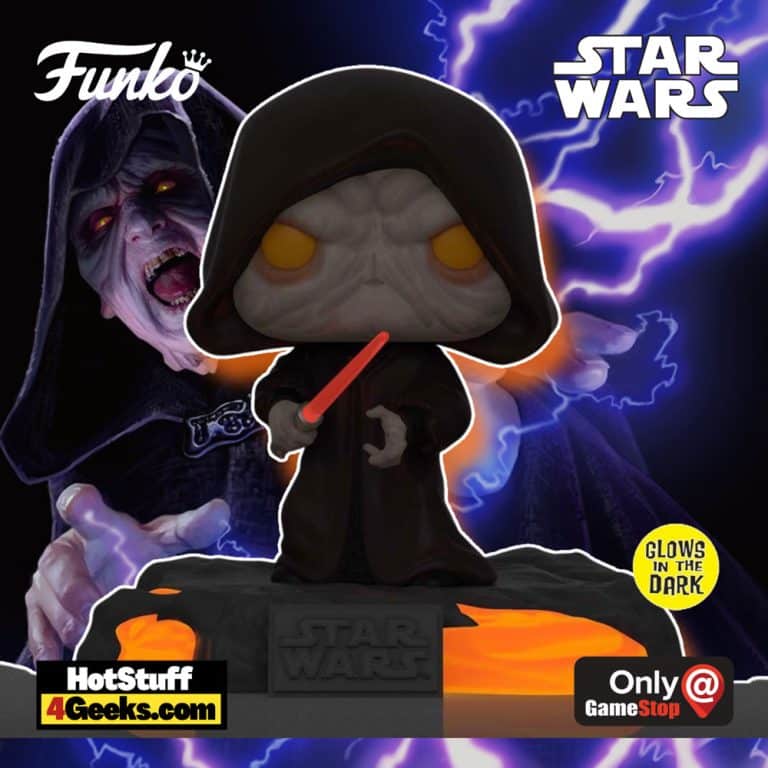 Palpatine is back, and he's feeling better than ever. Embrace the power of the Sith with the new Funko Pop! Deluxe: Star Wars – Red Saber Series Volume 1 – Darth Sidious Glow-In-The-Dark (GITD) Funko Pop! Vinyl Figure – GameStop Exclusive. The lava and lightsaber of this ominous figure glow in the dark! (Available below – click to jump!)
Darth Sidious already aroused dark feelings when he ruled the Galactic Empire, but not even death could stop him. Revived by machines and falling apart, Darth Sidious's left is basically a lifeless clone controlled by the Dark Side's perverse desire for triumph.
There is no shred of life in this creature, not a trace of humanity. He has been entirely corrupted by greed and can be considered neither alive nor dead. It is a cosmic entity determined to regain power by any means necessary, and no price is high enough to pay.
The GameStop exclusive, Darth Sidious GITD Funko Pop! Deluxe from Red Saber Series can be found at the links below (click to jump!)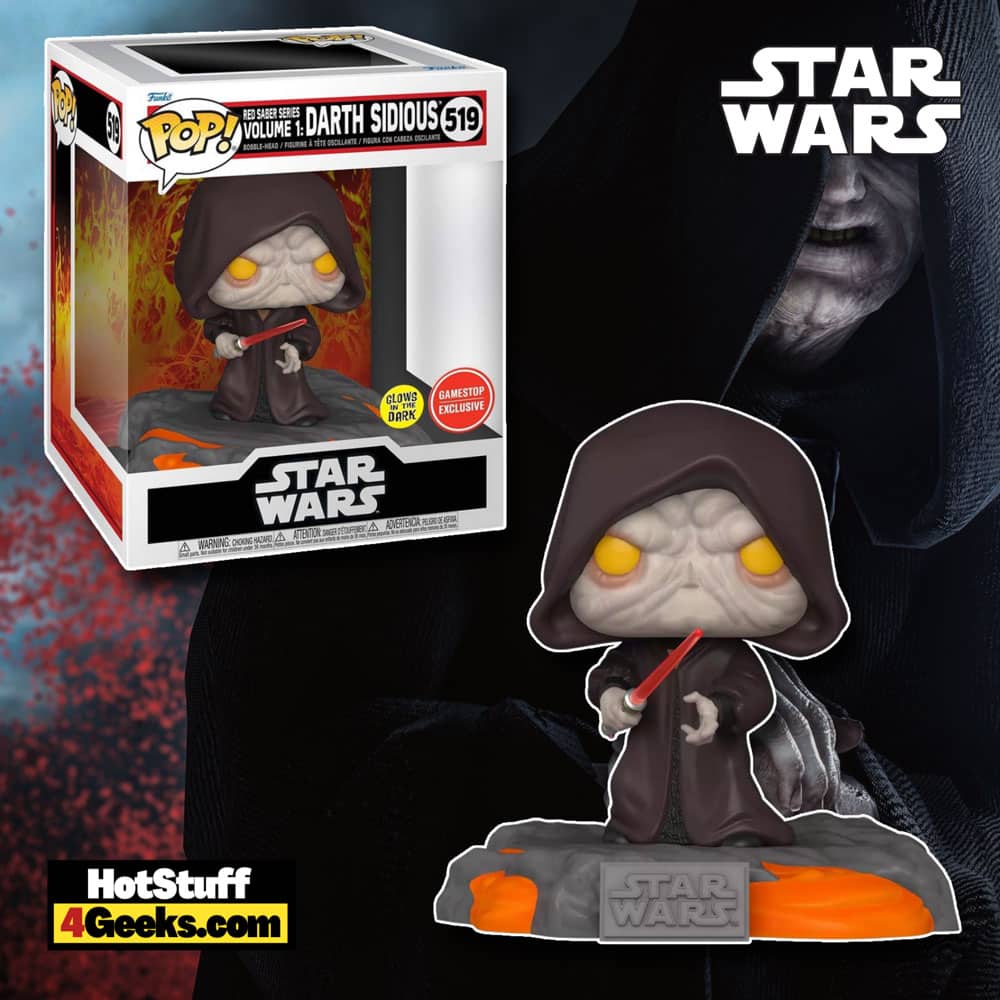 Emperor Palpatine is the ultimate embodiment of evil in the Star Wars universe. From humble beginnings as a mere senator, Sheev Palpatine used extremely manipulative tactics to create galaxy-spanning wars that resulted in the loss of trillions of lives and even more resources. Still, he managed to benefit regardless of the outcome of the war.
By eliminating the Jedi Order and being voluntarily elected the Emperor of the newly formed Galactic Empire, Palpatine's selfish reign of terror had only just begun.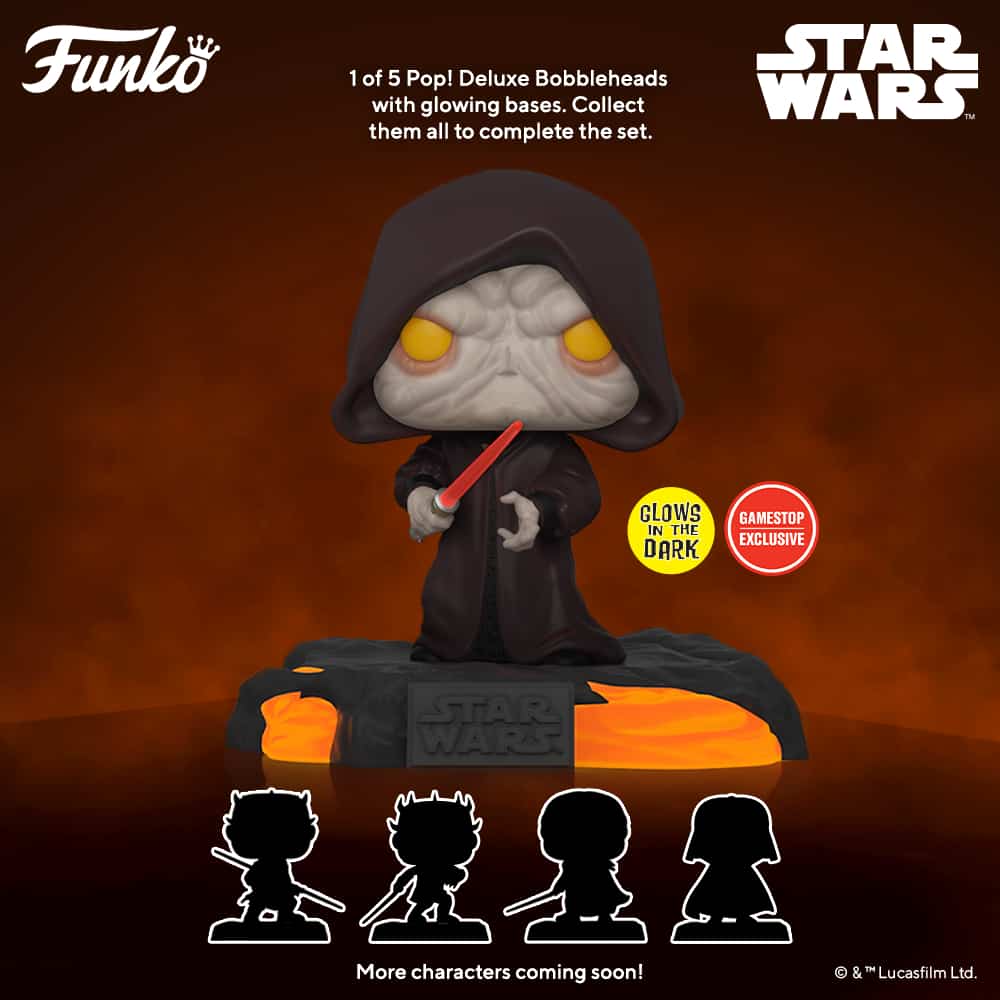 In addition to his cunning, the Emperor was a Dark Side of the Force master, which he used mercilessly.
Despite being one of the most physically powerful members of the Star Wars universe, Palpatine's true strength lies in his masterful skills of planning and manipulation.
Beginning by betraying and assassinating his own master, Darth Plagueis, Palpatine set in motion a grand scheme that would throw the galaxy into chaos, restore the power of the Sith, and eventually place him on the throne of an emperor.
Palpatine had some problems along the way and didn't quite work out in the end, but he did very well. From starting the Clone Wars to injecting Anakin Skywalker with fear and hatred, he played all his cards perfectly to keep himself and his goals as safe as possible, something no one else could have done.
As an Amazon Associate I earn from qualifying purchases
Want more stuff like this?
Get the best viral stories straight into your inbox!
Don't worry, we don't spam