2022 NEW Stan Lee "The Man" Funko Pop! Comic Cover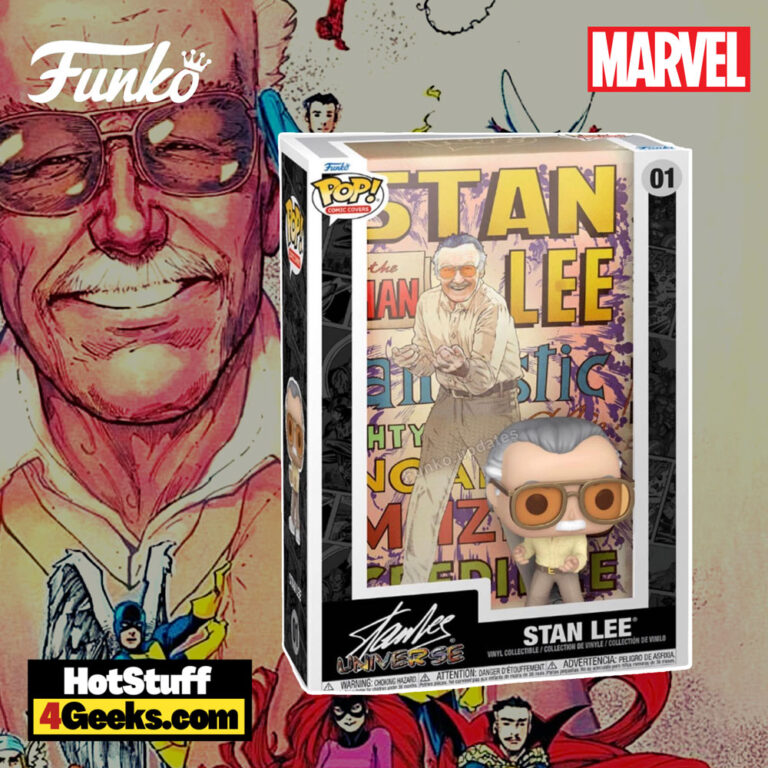 There's no denying that Stan Lee is a legend—not just in the world of comics but in pop culture. The new Funko Pop! Comic Covers: Stan Lee "The Man" Funko Pop! Comic Cover Vinyl Figure features "The Man." None other than the creator of some of the most unforgettable characters in history. The person who shaped the superhero genre as we know it today.
The pop figure is now available for pre-order at the links below – click to jump or scroll to continue reading!
The Avengers, Black Panther, Daredevil, Doctor Strange, Fantastic Four, Incredible Hulk, X-Men, Thor, and Spider-Man. These are just some of the heroes that were born with Stan Lee.
Trying to make ends meet in New York as a freelance photojournalist or trying to control his anger issues, the complexity of Lee's heroes took them away from the perfect universe and made them more real.
The writer was one of the founding names of the Marvel Comics company and left a legacy that spans generations.
Stan Lee Funko Pop! Comic Cover is now available for pre-order at the links below (click to jump!) It's expected to be released in January 2023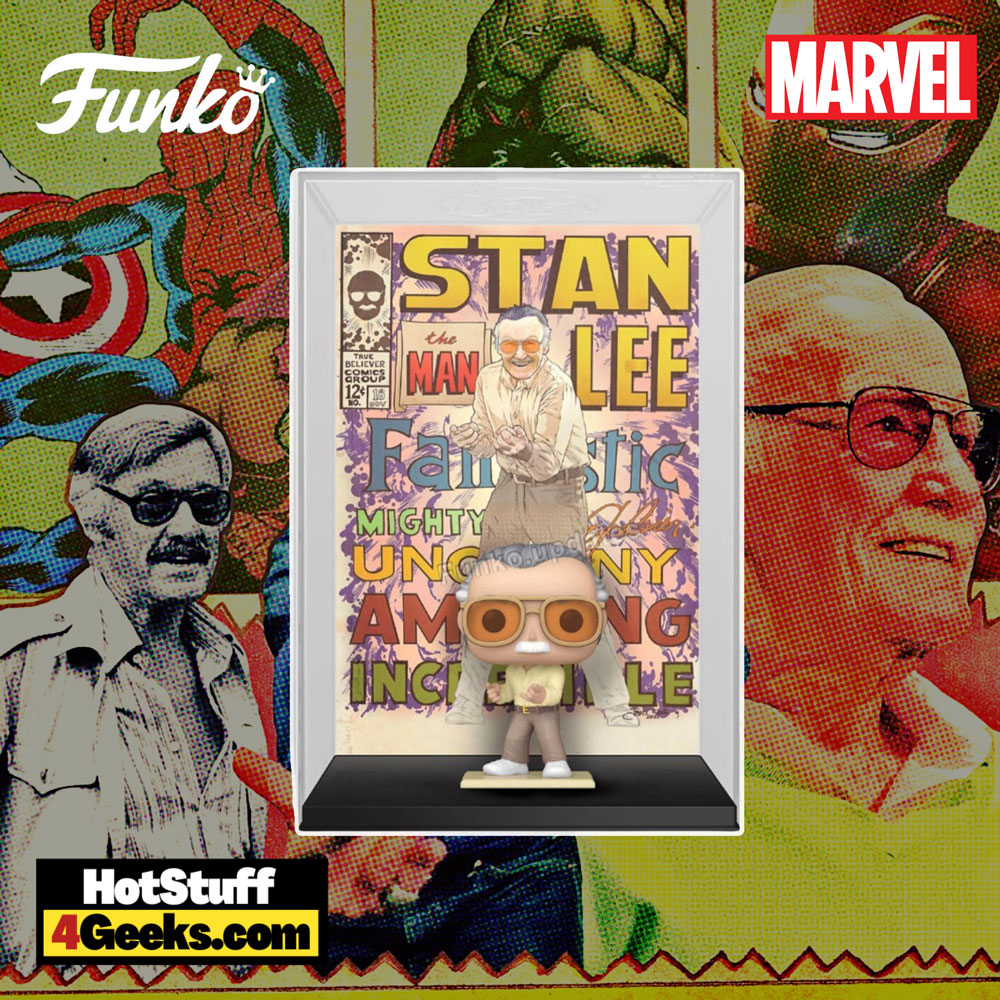 If you're not a comic book fan, you might not know who Stan Lee is. And that's ok!
Stan Lee was a comic book writer, editor, and publisher born in 1922 and passed away in 2018.
He created some of the most famous comic book characters, including Spider-Man, Iron Man, Thor, the X-Men, Black Widow, and the Fantastic Four.
But Stan Lee's life was not all superheroes and happy endings. Instead, it was often quite the opposite.
From his humble beginnings as the son of Romanian immigrants to his messy personal life and legal troubles in his later years, Stan Lee's story is a tragedy as much as a triumph.
Stan Lee was born Stanley Martin Lieber on December 28th, 1922, in New York City. His parents were Romanian Jewish immigrants who arrived in America in 1903. Growing up, Stanley was a shy child who loved to read and was an avid fan of Sherlock Holmes novels.
When he was eight years old, his father lost his job, and the family fell into poverty. Yet, despite these difficult circumstances, Stanley managed to graduate from high school at the age of 16.
Shortly after graduation, Stanley began working as an assistant office boy at Timely Comics—the company that would eventually become Marvel Comics.
He quickly rose through the ranks and became an editor at 19 years old.
Around this time, he changed his name to "Stan Lee" because he believed that having a more common name would make it easier for readers to identify with him.
In the early 1940s, comics were big business.
Thanks to their low price point and escapist nature, they were immensely popular with people of all ages—particularly children and young adults.
This period is now known as the Golden Age of Comic Books. And Stan Lee played a significant role in making it happen.
During this time, Stan Lee co-created some of Marvel's most iconic characters, including Captain America, Spider-Man, Thor, Iron Man, Black Widow, the X-Men, and the Fantastic Four.
These characters were incredibly popular with readers and helped propel Marvel to the top of the comics world.
In fact, by 1960, Marvel had dethroned DC Comics—its closest competitor—as the number one comic book publisher in America.
Unfortunately for Stan Lee, the Golden Age of Comic Books didn't last forever.
In the 1950s, anti-comic book sentiment began to build due to claims that they were harmful to children (a claim that has since been debunked).
As a result, sales began to decline, and many publishers—including Marvel—went out of business entirely.
Lee left Marvel in 1972 after a falling out with its new owners over creative differences.
He then tried his hand at other ventures, like writing scripts for television shows and movies but ultimately returned to Marvel in 1975, where he remained until his retirement in 2018.
Upon his return, he once again took up writing comics full-time.
In addition, he began making cameo appearances in many of Marvel's film adaptations—a tradition that continues to this day even though he is no longer with us.
So if you've ever wondered why there's always an older man in every Marvel movie…now you know!
Starting now, you can receive 10% off in-stock items with my special link at Entertainment Earth!
 Enjoy!
As an Amazon Associate I earn from qualifying purchases
Want more stuff like this?
Get the best viral stories straight into your inbox!
Don't worry, we don't spam