2022 NEW Star Wars: Power of The Galaxy – Rey Funko Pop!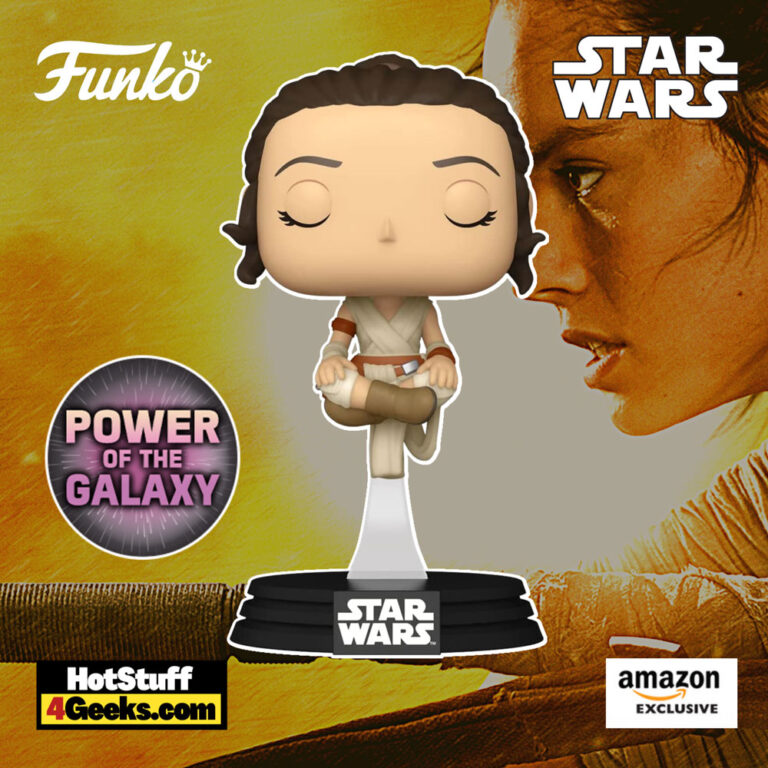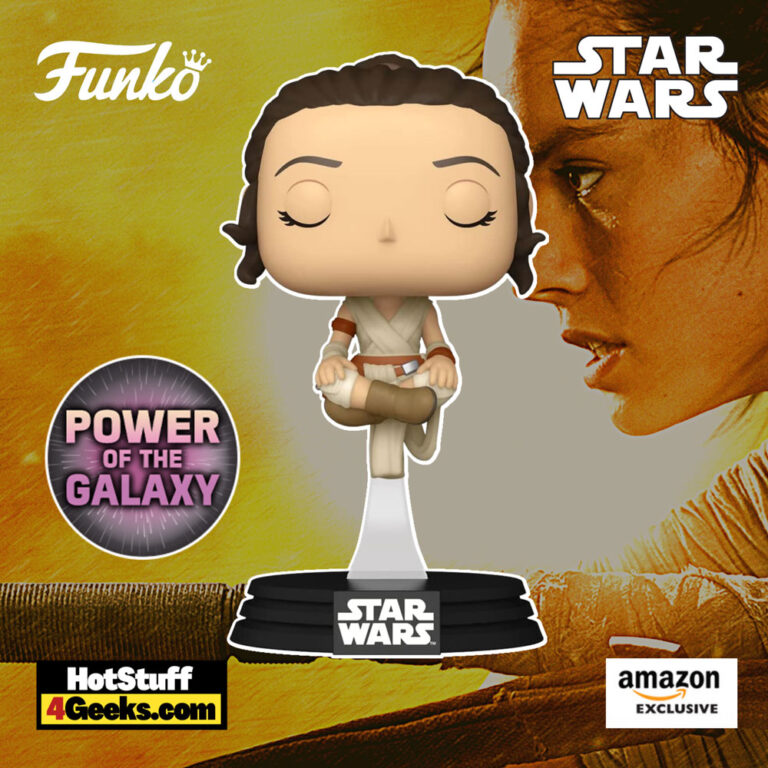 In a galaxy far, far away, there's finally a strong female character that actually delivers. Rey, the newest heroine of the Star Wars franchise, has quickly become a fan favorite thanks to her badass skills. Now, she's being honored with the new Funko Pop! Star Wars: Power of The Galaxy – Rey Funko Pop! Vinyl Figure 6 of 6 (2022), Amazon Exclusive.
Funko launched an Amazon-exclusive Pop figure series that celebrates the women of Star Wars. It started with Padmé Amidala, Sabine Wren, Jyn Erso, Princess Leia, and Ahsoka. Rey is the 6th and final figure in the series. The pop figure is now available for pre-order at the links below  – click to jump or scroll to continue reading!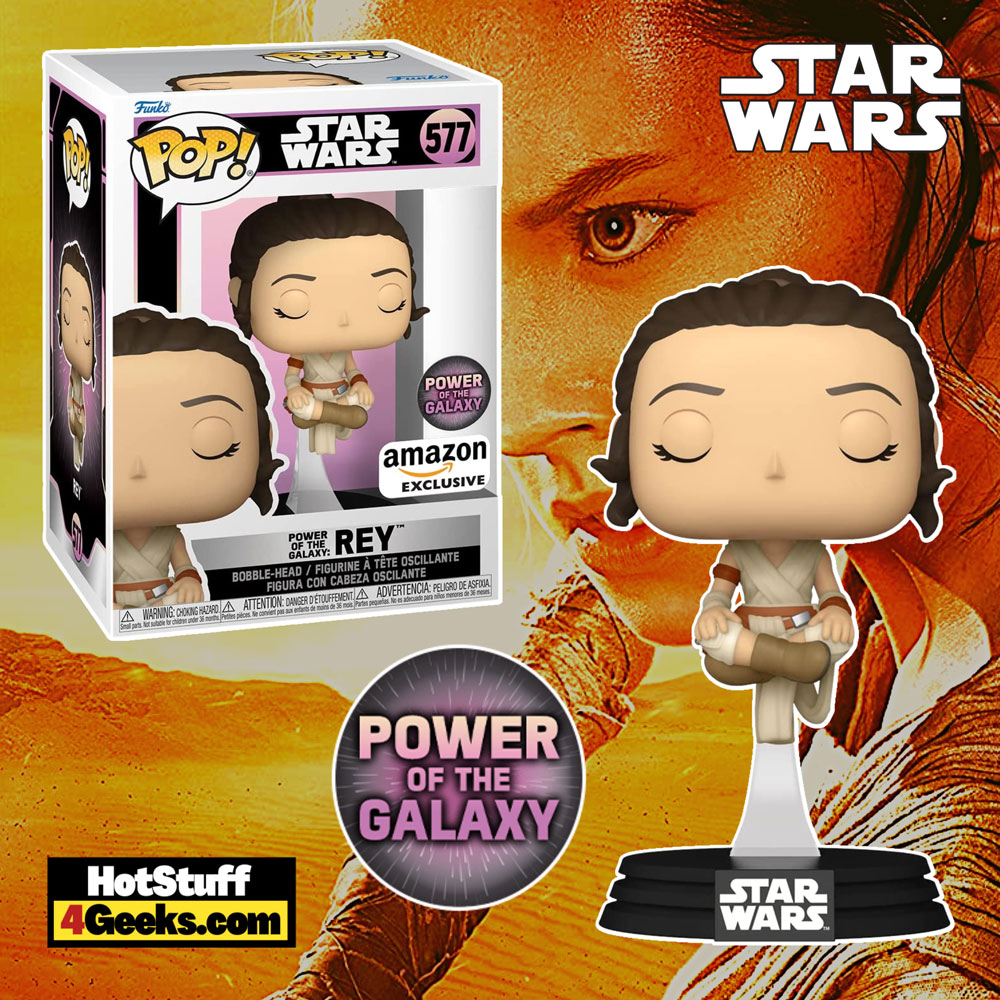 Regarding strong female characters, Rey is undoubtedly one that stands out. First introduced in The Force Awakens, Rey is a scavenger who lives on the desert planet of Jakku.
She's a tough and resourceful young woman who has had to fend for herself since her parents abandoned her at a young age. So when she meets Finn and BB-8, she joins them on their quest to save the galaxy.
Despite her humble beginnings, Rey quickly proves to be a Force-sensitive individual and becomes embroiled in the conflict between the First Order and the Resistance.
Throughout the trilogy, Rey grows into a mighty Jedi Knight. Not only is she a skilled fighter and pilot, but she also possesses deep intelligence and wisdom.
Rey is a strong female character who has quickly become an icon all over the world.
She's proof that you don't need to be born into a life of privilege to be strong and successful; you only need determination and a willingness to fight for what you believe in.
Many iconic female characters have graced the big and small screens over the years. Some are warriors, some are princesses, and some are just trying to make their way into the world.
They're all leaders in their own right and have made tremendous contributions to the war against tyranny throughout their respective sagas.
If you're ever feeling doubtful or like you can't accomplish something, just remember that these women have faced insurmountable odds time and time again…and they've always come out on top.
Rey inspires us all, and we can't wait to see what she'll do next.
Funko Pop! Star Wars: Power of The Galaxy – Rey Funko Pop! Vinyl Figure 6 of 6 (2022), Amazon Exclusive
Available at:
Starting now, you can receive 10% off in-stock items with my special link at Entertainment Earth!
 Enjoy!
As an Amazon Associate I earn from qualifying purchases
Want more stuff like this?
Get the best viral stories straight into your inbox!
Don't worry, we don't spam