2022 NEW Stranger Things S4: Eleven Funko Pop! AMZ Exclusive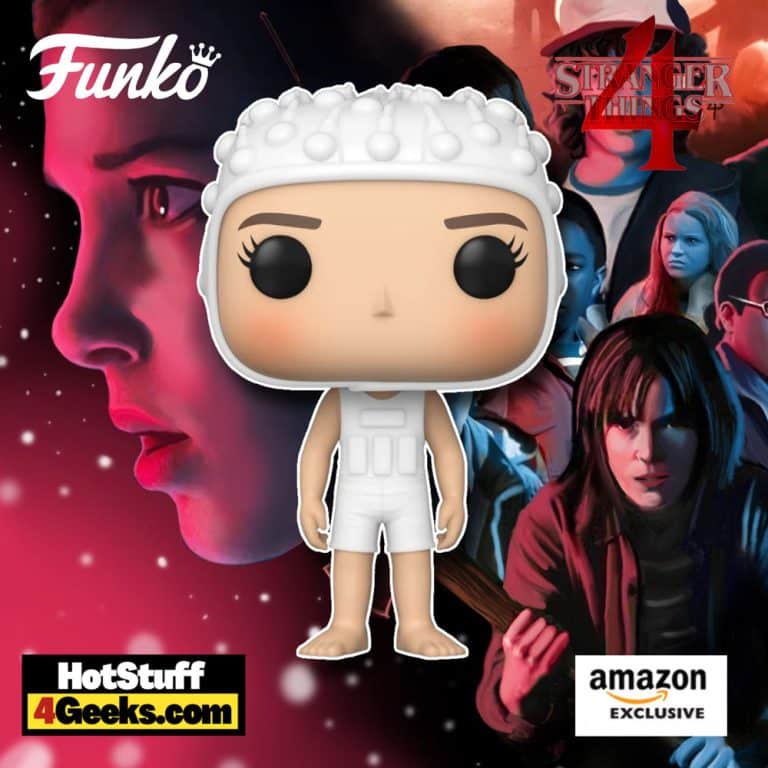 The world's most powerful telekinetic is back again with this Funko Pop! Television: Stranger Things Season 4 – Eleven Funko Pop! Vinyl Figure – Amazon Exclusive.
Fans can't wait for the release of the 4th season of Stranger Things – which has everything to become the best in the series.
In recent interviews, Millie Bobby Brown offered interesting clues about Eleven's fate. According to the actress, the character is expected to take unprecedented actions and do things she has never done before.
Eleven will be shown in his darkest state, and the new episodes will also solve some of the series' biggest mysteries.
Eleven Funko Pop! season 4, exclusive to Amazon, is now available for pre-order at the links below (click to jump!) It's expected to be released on November 4, 2022.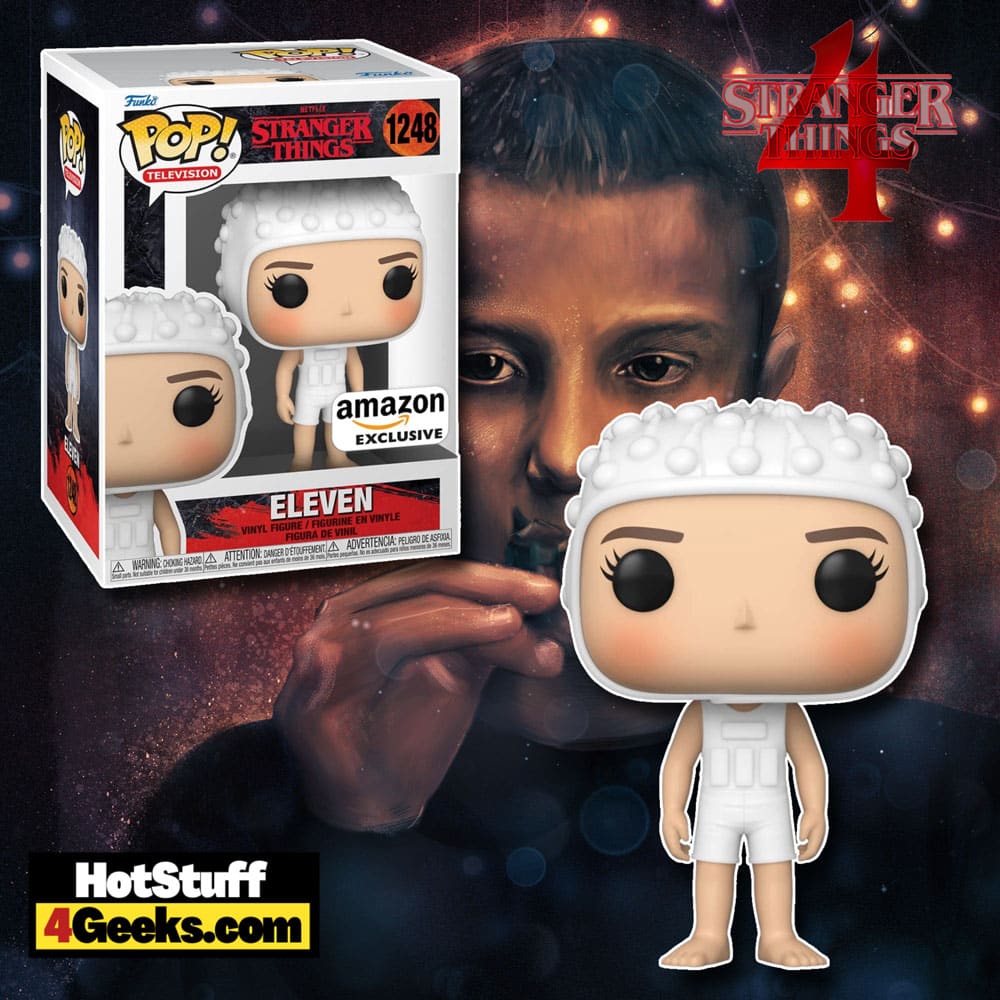 Season 4 of Stranger Things will explore Eleven's past at Hawkins Lab, and you can check out everything I know about her origin!
Eleven is a powerful psychic, and the heroine, as strange as the series may be, is inspired by Project MKUltra, a secret CIA operation launched in the 1950s that attempted to turn psychic powers into a weapon.
Eleven originated from a fictional branch of MKUltra, one in which the project successfully created a powerful psychic that opened a hole between dimensions.
Eleven's story begins with that of her mother, Terry Ives, who was a guinea pig in the late 1960s. Dr. Martin Brenner headed that particular division, and he already believed he was about to unlock the full potential of the human mind.
When Brenner learned that Terry Ives was pregnant, he realized that his experiments on her could have a profound effect on the development of the fetus inside her, and he was very curious to see what effect it had.
Jane Ives, Eleven, was born in June 1971, with Dr. Brenner himself present at the birth, and he took the newborn away, with Terry telling him that his son had not survived.
Eleven was one of a small number of children raised in the Hawkins Laboratory, with Dr. Brenner encouraging them to refer to him as "Papa" and carefully fulfilling the children's need for a parental figure to remain obedient to him.
Eleven had limited social interaction with other children in the test, principally with Eight (an older girl who could cast illusions), Nine (a girl who could generate heat), and 9.5 (Nine's twin, who – much to Brenner's disappointment – had no powers).
It is reasonable to assume that all their social interactions were carefully choreographed to ensure that the children would develop in the way Brenner wanted, and many activities would be planned to help encourage their gifts. Some of these games can be seen in the teaser for the fourth season of the series.
Dr. Brenner was fascinated by Eleven's psychic abilities and subjected to some experimentations. She did not always obey Dr. Brenner's wishes, and she was punished by being placed in isolation.
The experiments in the sensory deprivation tank were among the most dangerous because they seem to have transferred Eleven's consciousness to the inverted world, where she caught the eye of a Demogorgon.
Her second encounter with the Demogorgon tore the fabric of reality itself, creating the Portal to the inverted world and starting all the chaos and drama of Stranger Things.
Check more Stranger Things pops here.
Starting now, you can receive 10% off in-stock items with my special link at Entertainment Earth!
 Enjoy!
As an Amazon Associate I earn from qualifying purchases
Want more stuff like this?
Get the best viral stories straight into your inbox!
Don't worry, we don't spam