2022 NEW The Batman: Unmasked Bruce Wayne Funko Pop! EXC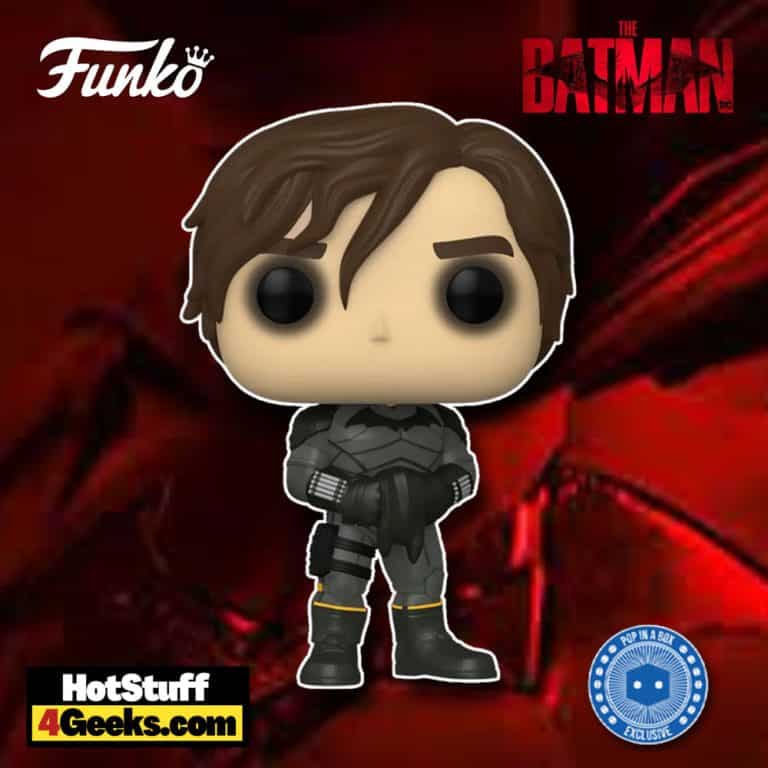 Who is the man behind the mask? Billionaire playboy Bruce Wayne has been one of the most influential figures and heroes for decades! PIAB is paying homage to The Batman with this new Unmasked Bruce Wayne Funko Pop! Vinyl Figure.
The Batman is one of the most anticipated films of 2022, and as it turns out, fans can already get ready. The new DC movie starring Robert Pattinson and Zoe Kravitz will be 175 minutes long, including credits, making it the longest Batman movie, one of the longest hero movies ever.
Robert Pattinson will play the masked crusader and his high society alter ego Bruce Wayne, a casting decision of the most controversial, but now that promises a fantastic result.
If you're a fan of DC Comics – whether it be the films, comic books, animated series, or other media, this is the one for you!
The Funko Pop! Movies: The Batman: Unmasked Bruce Wayne Funko Pop! Vinyl Figure – Pop-In-A-Box (PIAB) Exclusive is now available for pre-order at the links below (click to jump!) It's expected to be released on 07 March 2022.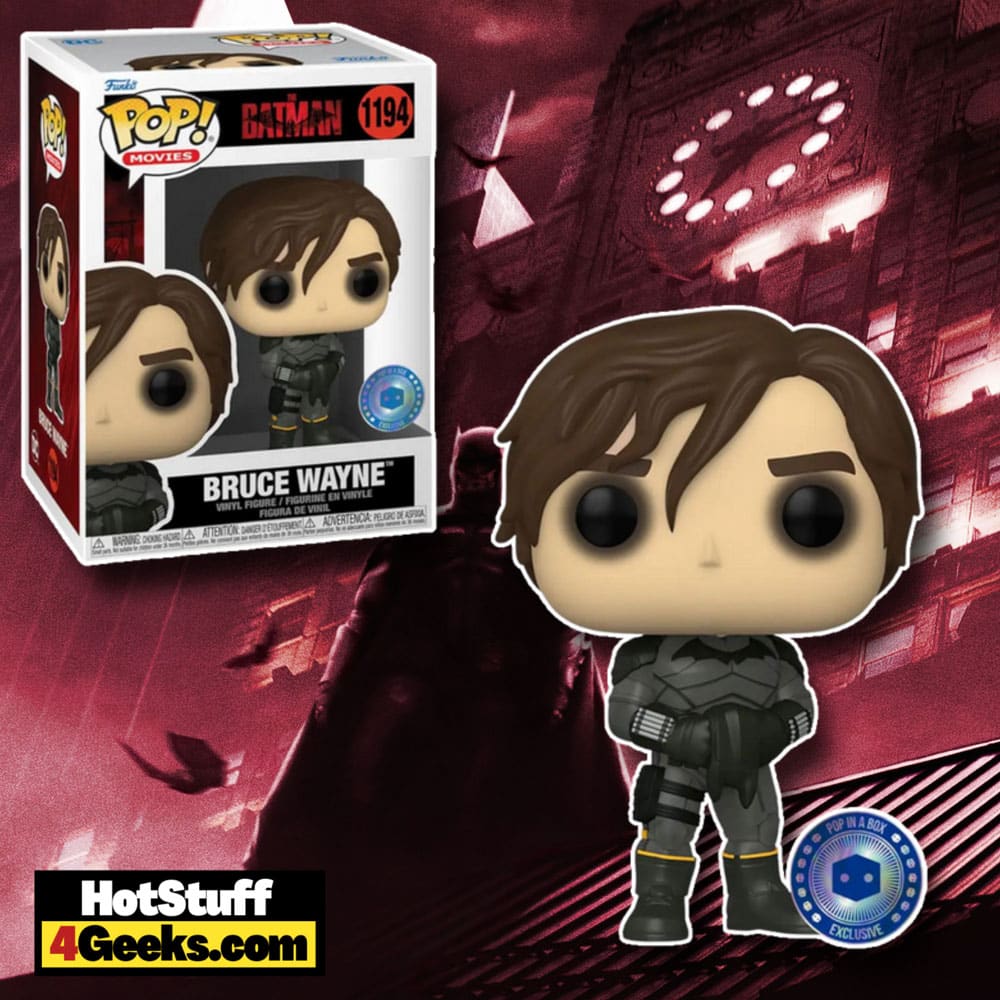 The Batman, starring Robert Pattinson alongside Zoë Kravitz and directed by Matt Reeves, is a month and a half away from finally hitting theaters after such a long wait.
From the earliest stages, this DC film has promised to exceed the expectations of all fans, who yearn to see an epic reboot of their favorite character.
Several interviews and comments from the production official members have suggested that the film will definitely fulfill its purpose: to give the world the best The Dark Knight movie ever and predict that it will position itself as one of the superhero genre favorites of our times.
Undoubtedly, The Batman is a very ambitious production, and you can tell that they have worked hard to make all the promises come true, and viewers will not be disappointed.
Among the movies that have most attracted the audience and allow us to think that the film will be victorious at the box office is that this version of the story of the Gotham Vigilante will be much darker than all the others brought to the big screen so far.
The cast is another critical point. Although fans did not have much faith in Pattinson, the opinion has changed. Now many are dying to see the Twilight star in this epic role.
Funko Pop! Movies: The Batman: Unmasked Bruce Wayne Funko Pop! Vinyl Figure – Pop-In-A-Box (PIAB) Exclusive
Available at:
Starting now, you can receive 10% off in-stock items and free shipping on $39+ orders with my special link at Entertainment Earth!
You can also use CODE: 4geeks anytime. Enjoy!
As an Amazon Associate I earn from qualifying purchases
Want more stuff like this?
Get the best viral stories straight into your inbox!
Don't worry, we don't spam