2022 NEW The Simpsons: Nelson Muntz Funko Pop! HT Exclusive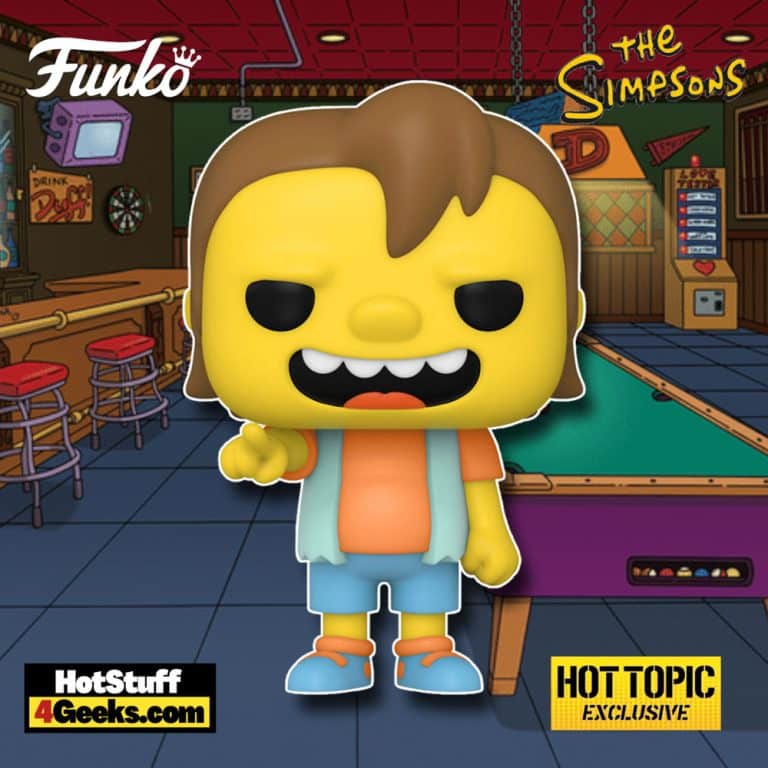 It's official! The most cromulent Pop! Vinyl Figures have escaped from Springfield and are looking to increase your Funko collection! So here we have the Funko Pop! Television: The Simpsons: Nelson Muntz Funko Pop! Vinyl Figure – Hot Topic Exclusive depicting the school bully with a softer side.
Although "The Simpsons" takes the audience to some exciting locations, many episodes focus on Bart and Lisa's experiences at Springfield Elementary School.
Springfield Elementary has its share of bullies, but Nelson Muntz remains one of its most prominent and frightening bullies.
Nelson Muntz is one of the most popular characters in "The Simpsons," a troubled kid who lives by annoying his classmates and teasing them with a peculiar "Ha-ha!".
Nelson Muntz Funko Pop! is a Hot Topic exclusive and is now available for order at the links below (click to jump!)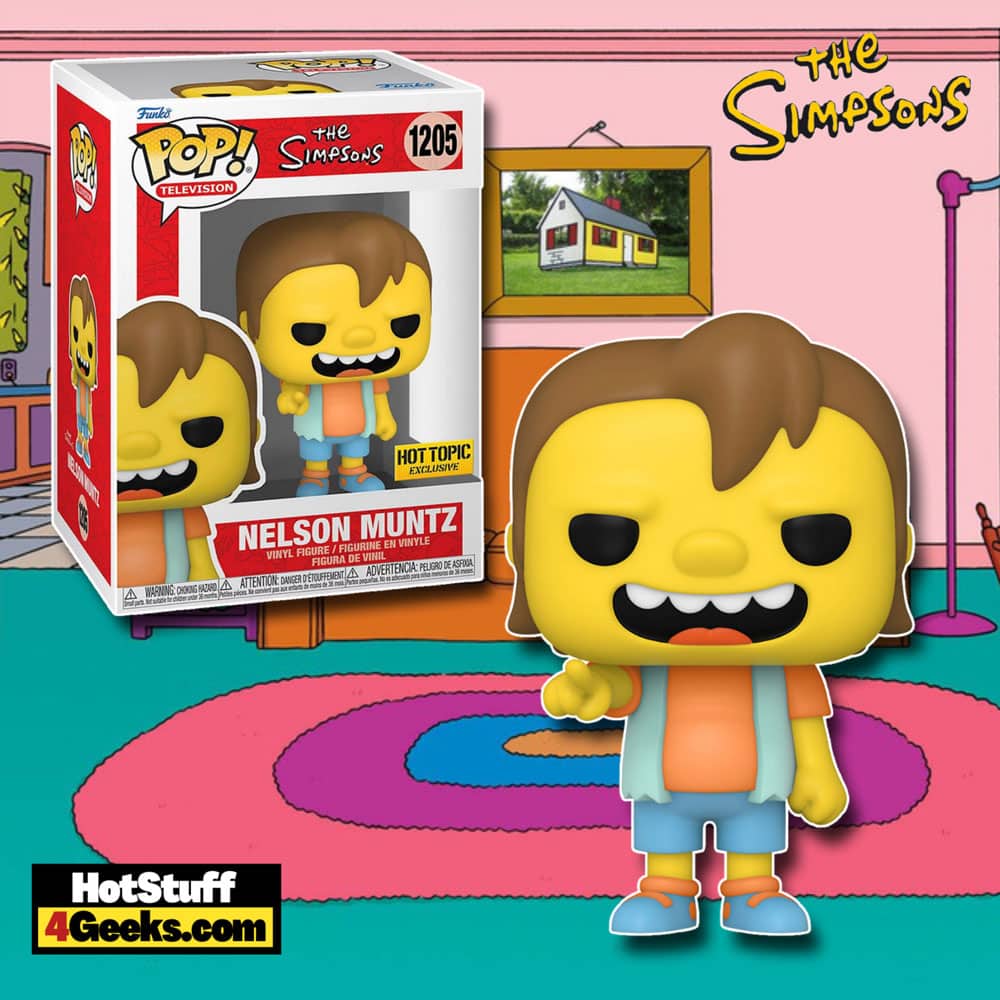 In The Simpsons, Nelson started as a wholly despicable and annoying character who, over time, gained more popularity.
But within all the episodes, we are shown that Nelson's family is far from perfect, and there is no better way to get to know Nelson than through his relationship with his parents. And above all, his relationship with his father.
One of the jokes most often seen regarding Nelson is that his father abandoned him and his mother, which left him with severe trust issues and abandonment trauma. So naturally, this makes him almost always seem upset and angry. And well, I'm no psychologist, but the clues are there, and it's impossible not to see them.
But who is Nelson's birth father? The answer is quite simple, and believe it or not, we've already seen the character on more than one occasion. The character in question is named Eddie Muntz.
But he didn't abandon his family by choice. It's revealed that this man did go to the store to buy cigarettes, but along with them, he also bought a chocolate bar with peanuts.
It turns out that he's allergic to peanuts and was left in such a bad state, bloated and unrecognizable, that a circus performer kidnapped him and exhibited him as a freak. After that, people threw peanuts at him for fun, but his condition could never improve because he is allergic to it.
Eventually, he returns to his family thanks to Bart, and it seems that things would not get much better, because despite being with his son for a while, in season 28, it is confirmed that he abandoned Nelson again, but this time because he left town.
Starting now, you can receive 10% off in-stock items and free shipping on $39+ orders with my special link at Entertainment Earth!
You can also use CODE: 4geeks anytime. Enjoy!
As an Amazon Associate I earn from qualifying purchases
Want more stuff like this?
Get the best viral stories straight into your inbox!
Don't worry, we don't spam