2022 NEW The White Stripes: Jack White & Meg White Funko Pop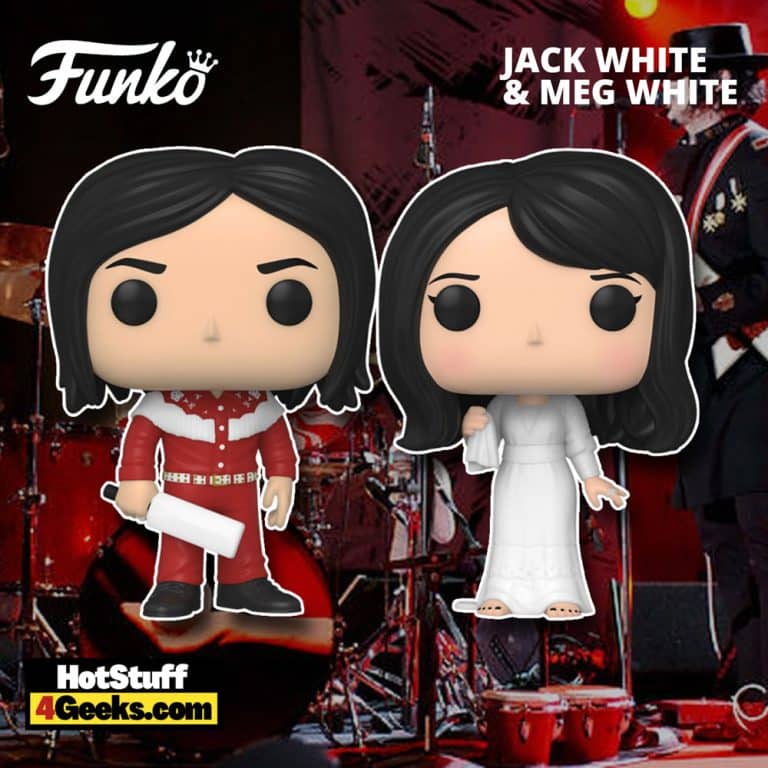 Some people say that rock music is dead, or at least that it has been institutionalized. But it still lives, even if in a timid way in the mainstream. The new Funko Pop! Rocks: The White Stripes – Jack White and Meg White Funko Pop! Vinyl Figures depicts one of the most exciting bands to come along in the last decade. (Available below – click to jump!)
The duo formed by Jack White (guitar, vocals) and his first wife, Meg White (drums), in 1997 left Detroit to achieve international musical success.
The two, who initially performed as brothers, decided on the band name through Meg's last name (which Jack took for himself after their marriage) and the drummer's passion for mint jams, which would generate the duo's red and white colors.
Oh, and the sound? A blues-rock disguised as extremely energetic garage rock.
The White Stripes – Jack White and Meg White 2-Pack Funko Pops are now available for pre-order at the links below (click to jump!) They're expected to be released in April 2022.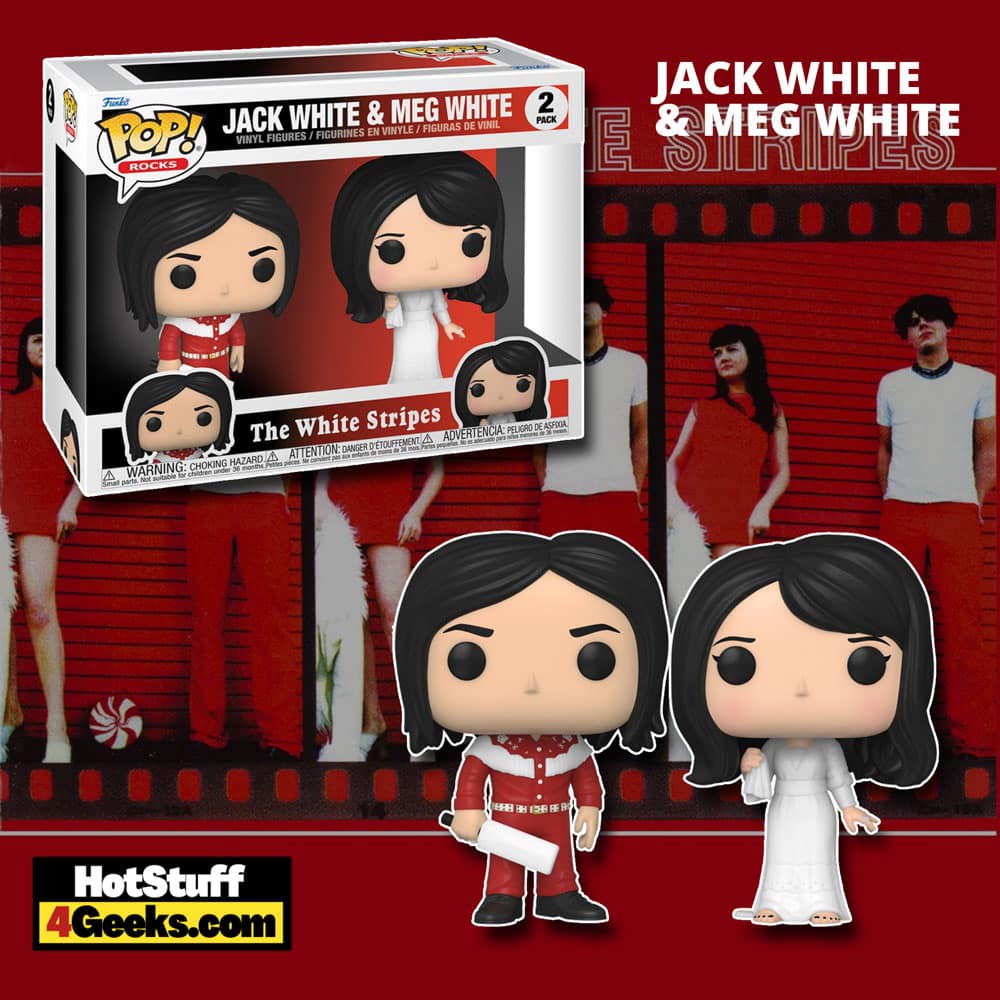 A significant part of the fame achieved by the band comes from the singer's vision. His idea of a childish, rebellious aesthetic for the duo fit like a glove in post-MTV times.
On the surface, what could be seen as a band with a typically American red and white peppermint candy design, but on the inside, there was a strong blues influence echoing off White's dirty, screaming guitar.
His extraordinary skills on the guitar and his stripped-down, technical, and distinctive way of playing would come to be taken as a model for future generations.
Even Meg White, constantly criticized for her poor drumming, whether she wanted it or not, was influential with her totally clumsy way of playing.
But Meg's playing was probably best summed up by Jack himself, saying that she inspires people to go out and bang on cymbals and pots.
She was the antithesis of a modern drummer: childlike, unique, and inspiring. And really her randomness and freedom from technique seemed to fall perfect for the White Stripes' garage style, almost like a punk spirit.
The White Stripes can even be considered one of the last rock groups to have a song with "anthem" status.
After all, when was the last time you heard a theme of this genre achieve the highest possible hit status, to be considered a true anthem? Seven Nation Arms, from the highly praised Elephant album, was possibly the last, or at least one of the last.
The Grammy Award-winning single for Best Rock Song would later be considered one of the songs of the decade, with its opening notes recognizable to anyone, now often associated with sports, always clichéd from European soccer leagues, basketball, baseball, and even WWE.
Starting now, you can receive 10% off in-stock items with my special link at Entertainment Earth!
 Enjoy!
As an Amazon Associate I earn from qualifying purchases
Want more stuff like this?
Get the best viral stories straight into your inbox!
Don't worry, we don't spam