2022 NEW Tomura Shigaraki With Chase Funko Pop! EE Exclusive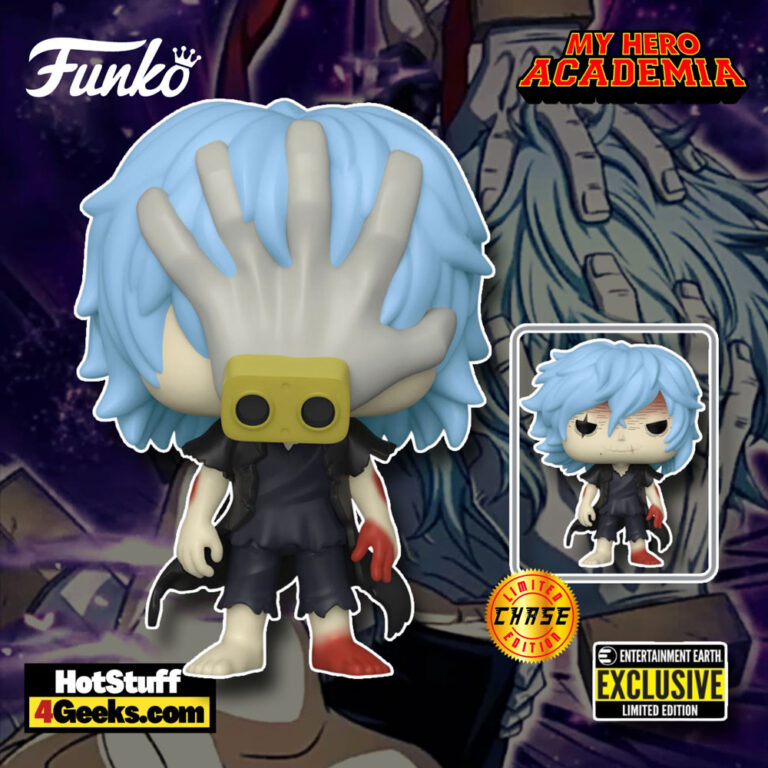 From the incredible finale duel in Season 5 comes the new Funko Pop! Animation: My Hero Academia – Tomura Shigaraki With Chase Funko Pop! Vinyl Figure – Entertainment Earth Exclusive, featuring the villain of the series in his signature outfit.
But keep your eyes out for the rare chase version featuring the hand removed, which is sure to be a sought-after collector's item!
You can find the pop figure below (click to jump!)
Is it truly worth dying for? That's what people are wondering when they see Tomura Shigaraki.
He doesn't seem like much, with his sickly appearance and child-like reactions to disappointment, but this guy has a fantastic Quirk that makes him one of the most fearful characters in My Hero Academia!
Tomura Shigaraki With Chase Funko Pop! is now available for pre-order at the links below (click to jump!) It's expected to be released in September 2022.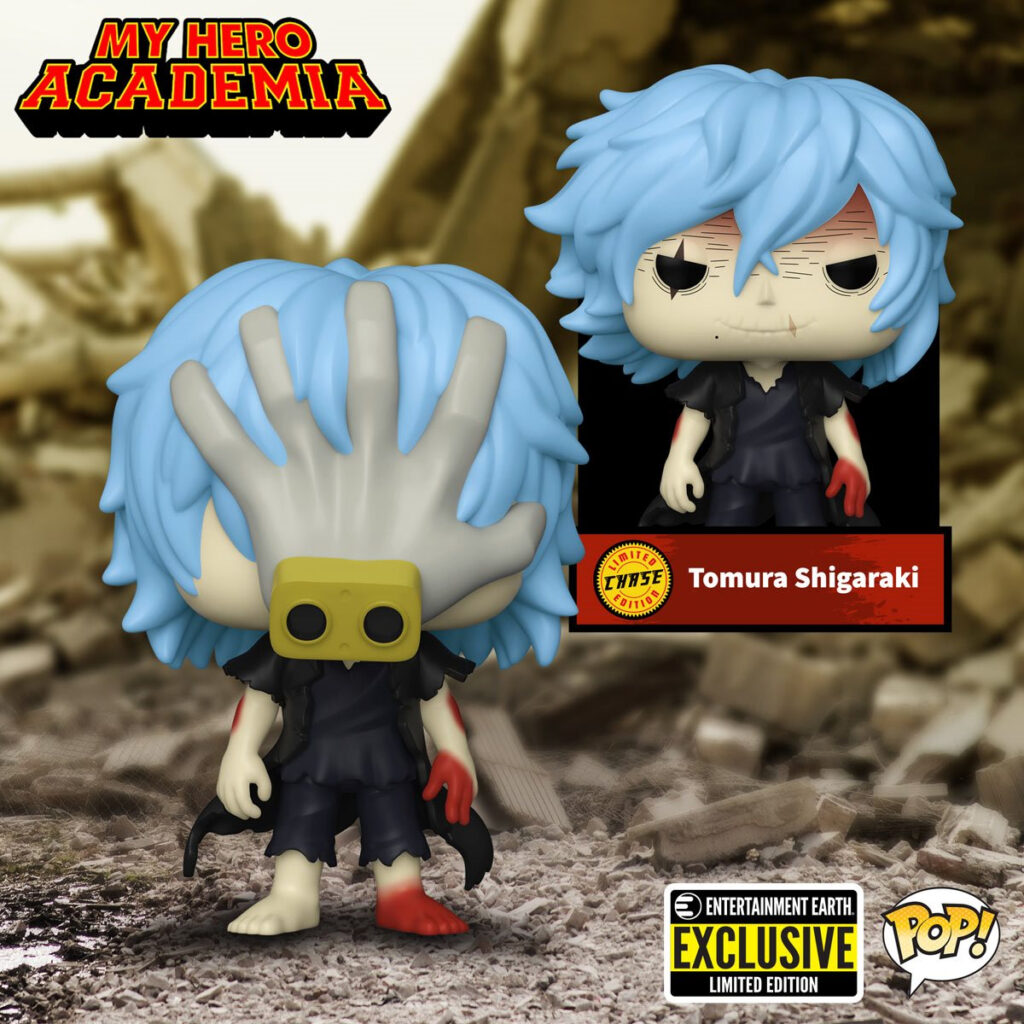 Tomura Shigaraki may look like a skinny kid ripe for a bully beating, but don't let his unassuming appearance fool you.
This guy is dangerous. He's the leader of the League of Villains for a reason.
His Quirk, Decay, allows him to disintegrate anything he touches, and he's not afraid to use it. In fact, he seems to enjoy watching things fall apart.
Whether rag dolling All Might or destroying entire city blocks, Tomura Shigaraki delights in chaos and destruction.
He's powerful and intelligent. In other words: he's the stuff nightmares are made of.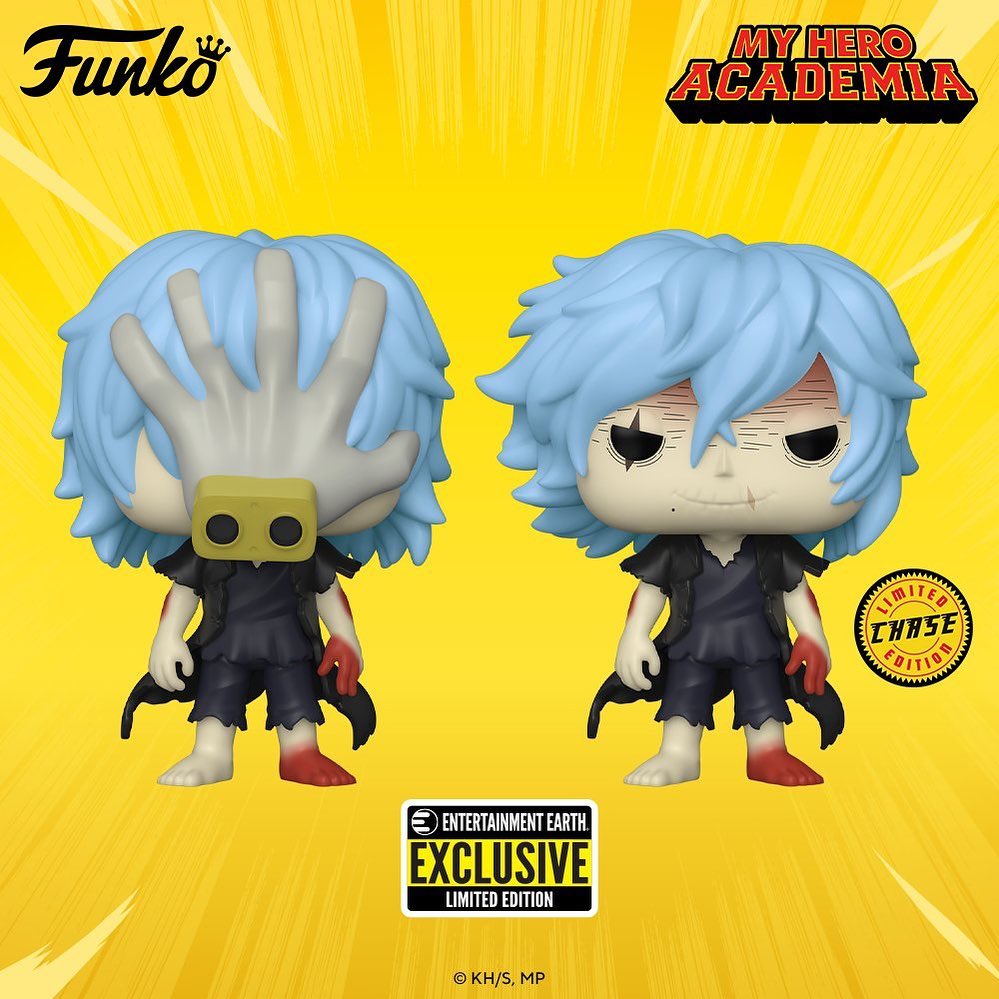 Something that has already been revealed in the anime is that Shigaraki is Nana Shimura's grandson, the former bearer of the One for All.
In fact, the young Shigaraki is named Tenko Shimura. Given that, we can already question, can't we? After all, why did the grandson of a great heroine become a villain?
Shigaraki's sad story began very early when he was five years old and a passionate fan of superheroes.
Tenko's father, who hated the world of heroism, oppressed him greatly. Thus, growing up with his father's abuse, Tenko was accumulating hatred, which served to awaken his decaying individuality.
The Tenko's powers emerged in a moment of anger and sadness. Upon touching Tenko, his parents, sister, grandfathers, and dog were decomposed and killed. Very sad!
Thus, after the disaster, All for One found the young man abandoned and alone and adopted him.
Shigaraki became a disciple of the villain, cultivated his hatred for heroes, and led the organization that aimed to bring destruction to My Hero Academia society.
His Quirk allows Shigaraki to decompose everything his hand touches, objects or people.
However, this decomposition only occurs when all his five fingers touch the target, preventing the action from being involuntary.
In this way, unlike when he was Tenko Shimura, Shigaraki now masters his Quirk and only destroys what he really wants to destroy. Almost anything!
In episode 108, the origin of the hands covering Tomura Shigaraki's body was finally revealed.
His hands are the remains of Shigaraki's relatives, who he killed.
And yet the one covering his face, the main one, is that of his father. So, this character feature is nothing more than a way to remember the anger and hatred that led him to be a villain.
Heavy, isn't it?
Funko Pop! Animation: My Hero Academia – Tomura Shigaraki With Chase Funko Pop! Vinyl Figure – Entertainment Earth Exclusive
Available at:
Starting now, you can receive 10% off in-stock items with my special link at Entertainment Earth!
 Enjoy!
As an Amazon Associate I earn from qualifying purchases
Want more stuff like this?
Get the best viral stories straight into your inbox!
Don't worry, we don't spam