2022 NEW Year of the Tiger: Fortune Tiger Funko Pop! Asia
Now you can celebrate the 2022 Year of the Tiger with this new Funko POP! Asia: Year of the Tiger – Fortune Tiger #153 Funko Pop! Vinyl Figure – China Exclusive.
With February comes the Chinese New Year. This Tuesday, February 1, enters the year 4720 in the East, where the calendar is different from the Gregorian.
According to the Chinese zodiac, this is the year of the Tiger, considered the king of animals, symbol of strength, exorcising evils, and braveness, also representing the masculine principle (yang) in nature.
The Tiger brings good luck, and it appears that good luck has carried over to Funko fans with the release of this new fantastic pop.
Fortune Tiger Funko Pop! Asia is now available for order at the links below (click to jump!)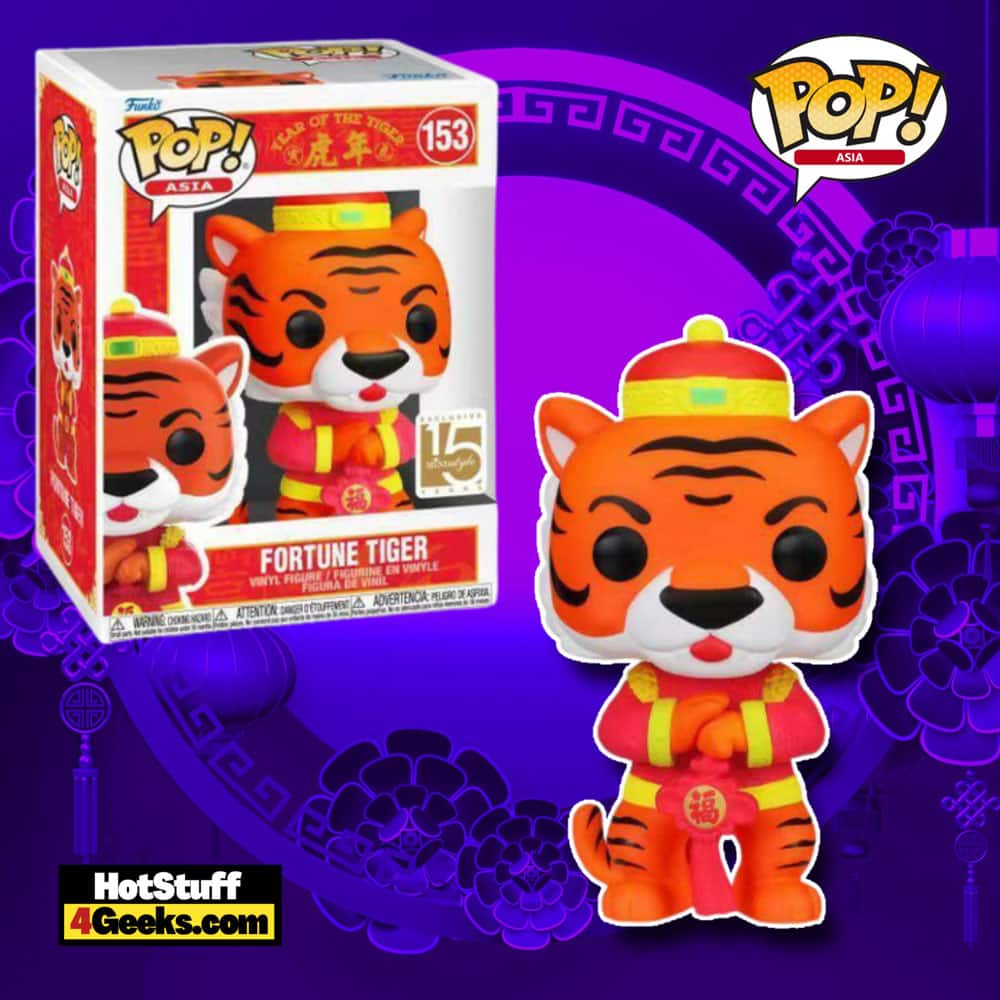 According to Chinese tradition, the Tiger occupies third place in the sequence of the 12 animals that climbed Buddha's palace in response to the call of God. I
n order of arrival, they are the Mouse, the Buffalo, the Tiger, the Rabbit, the Dragon, the Snake, the Horse, the Goat, the Monkey, the Rooster, the Dog, and lastly, the Pig.
That explains the formation of the Chinese zodiac and the features of each of the 12 animals. The Tiger apologized to the Jade Emperor, blaming the strong river currents that did not allow him to get ahead of the Buffalo and Mouse. However, thanks to his strength, he finally reached the shore and climbed to the Buddha Palace.
According to the horoscope, people born these years inherit the animal's characteristics. For example, Tigers are courageous, value independence, and have a strong sense of justice.
The Chinese New Year does not have an airtight date and varies according to the moon's phases. The celebrations usually last for 16 consecutive days and have already begun, lasting until February 15.
Starting now, you can receive 10% off in-stock items and free shipping on $39+ orders with my special link at Entertainment Earth!
You can also use CODE: 4geeks anytime. Enjoy!
As an Amazon Associate I earn from qualifying purchases
Want more stuff like this?
Get the best viral stories straight into your inbox!
Don't worry, we don't spam