2023 Avengers Hawkeye & Ant-Man Funko Pop! Comic Cover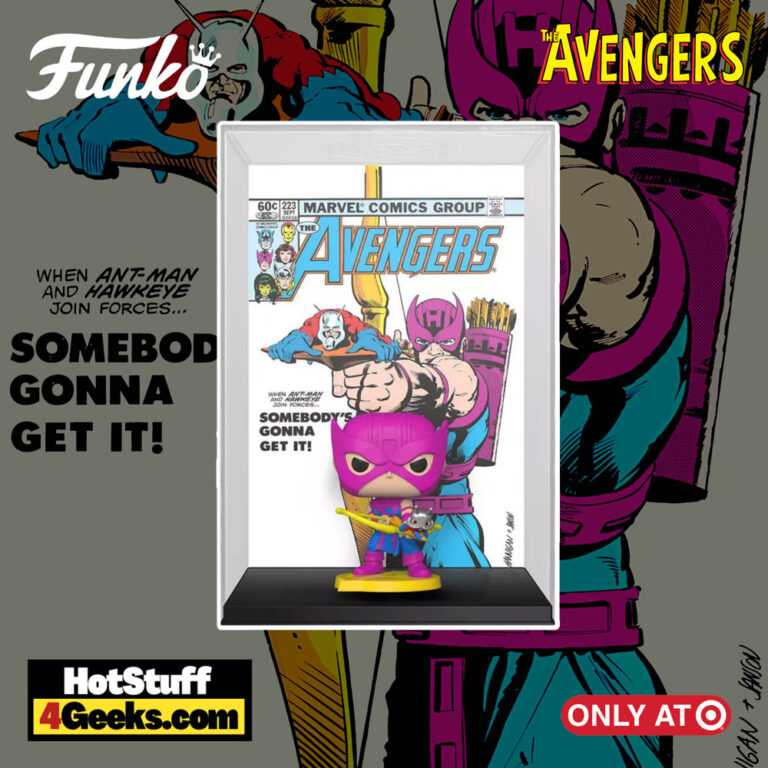 If you think the Avengers movies are cool, then you will love this Funko Pop! Avengers: Hawkeye & Ant-Man (Avengers (1963) #223 issue) Funko Pop! Comic Cover Vinyl Figure – Target Exclusive.
The pop figures are now available for pre-order at the links below – click to jump or scroll to continue reading!
Collecting comic books is fun in its own way, but what about collecting their very own Funko pops?
Fans of the original Avengers comic #223 are definitely familiar with Hawkeye and Ant-Man, and now they can finally have a tangible version of them in the form of Funko pops.
These Funko figures feature both characters posed and ready to take on whatever challenges lay ahead in their story.
These figures are guaranteed to add a unique touch to your collection by featuring detailed representations of the Marvel superheroes, complete with their classic garb and archery equipment.
They also serve as a nostalgic reminder of when they first picked up this classic issue.
Who knows – maybe adding these incredibly cool collectibles to your shelf will reignite a passion for old-school comics!
Hawkeye & Ant-Man Funko Pop! Comic Cover from the Avengers (1963) #223 issue is now available for pre-order at the links below (click to jump!)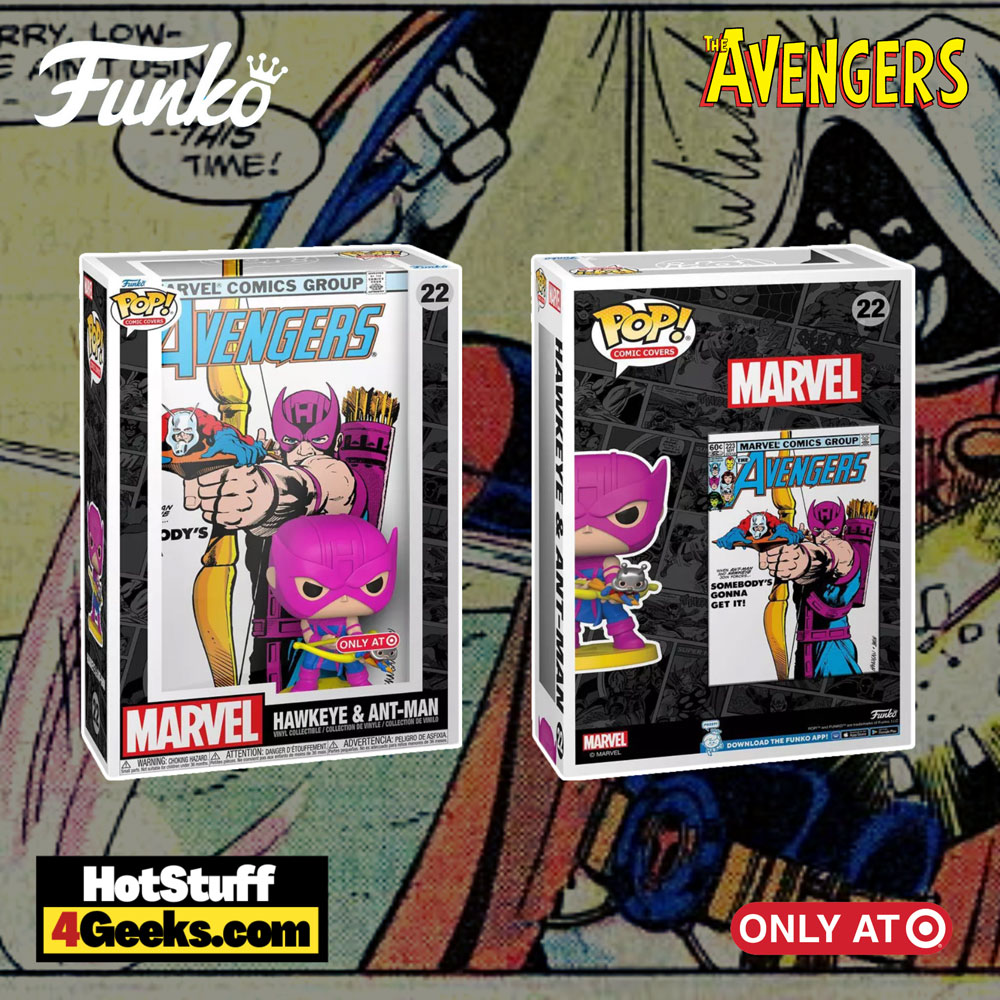 If there is such a thing as "iconic" comic book issues, then Avengers (1963) #223 clearly deserves to be on that list.
This issue boasts an all-star team of comics with Dave Michelinie, Frank Miller, and two relatively unknown names back then – Hawkeye and Ant-Man.
It follows the exciting story of Scott Lang's circus mission to bring his daughter Cassie a day of fun.
But who shows up at the same time?
None other than Taskmaster himself!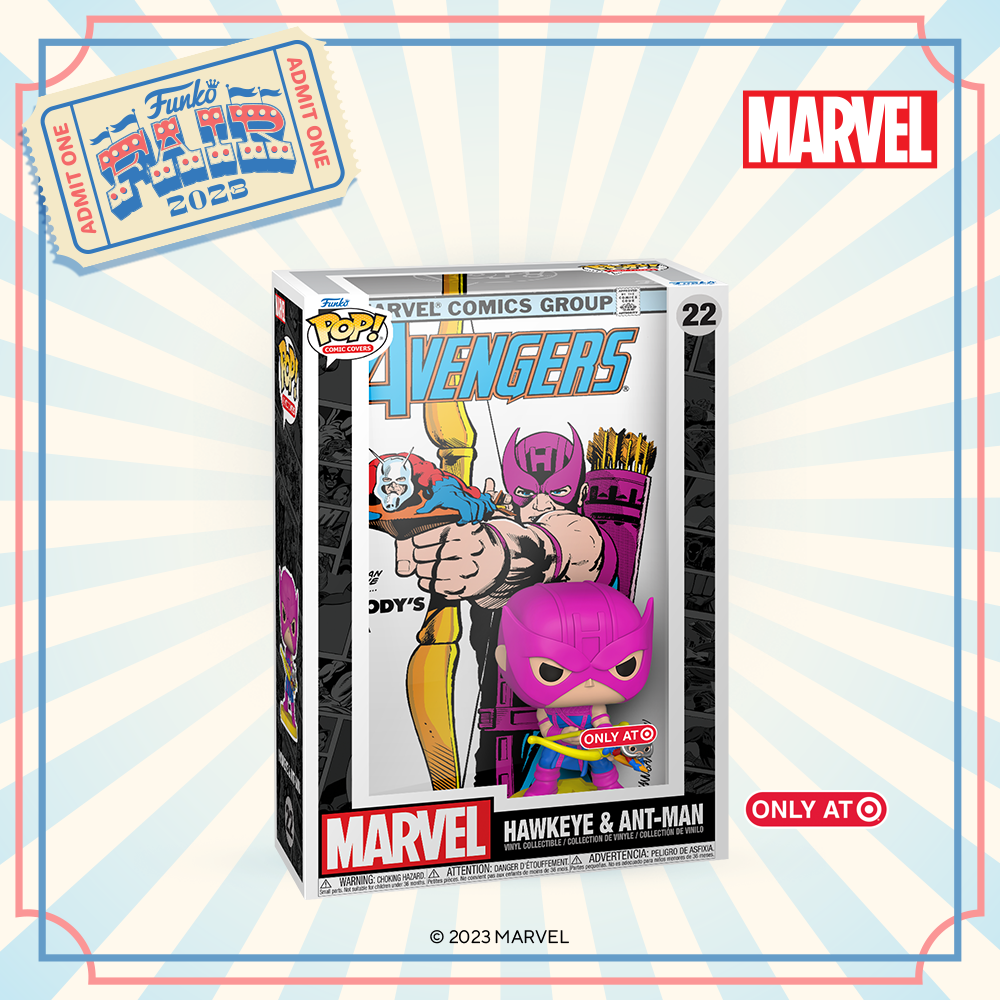 As if the situation couldn't get any worse, after the trouble starts, Scott has difficulty getting out his costume from his pocket — it's one of those days.
After some close-call moments and wacky antics, in the end, Hawkeye and Ant-Man come out on top.
Who knew they could make an arrow fly with a person riding it?
Even after all these years, Avengers (1963) #223 still stands out as one of the most entertaining issues ever written.
Starting now, you can receive 10% off in-stock items with my special link at Entertainment Earth!
 Enjoy!
As an Amazon Associate I earn from qualifying purchases
Want more stuff like this?
Get the best viral stories straight into your inbox!
Don't worry, we don't spam