2023 D&D: Vecna, Mind Flayer & Demogorgon 3-Pack Funko Pops!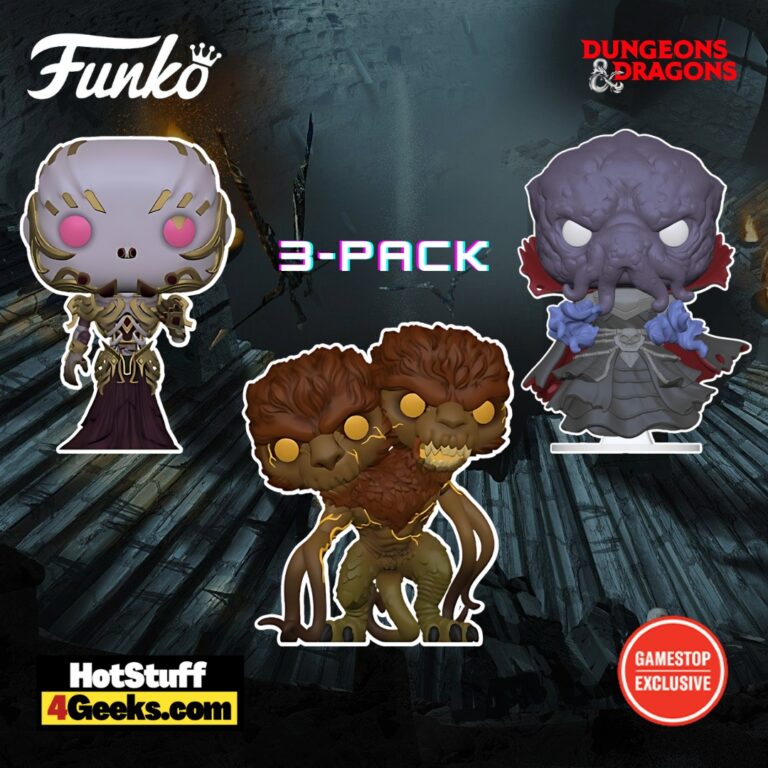 The mystique of Dungeons & Dragons is undeniably captivating, with the release of the new Funko Pop! Games: Dungeons & Dragons – Vecna, Mind Flayer, and Demogorgon 3-Pack Funko Pop! Vinyl Figures – GameStop Exclusive (2023 release), fans get to hold a piece of that allure in their hands. The trio comprising Vecna, Mind Flayer, and Demogorgon embody the raw power and mysticism of the D&D universe.
UPDATE: Now available for pre-order! To get your hands on these Pop Vinyl Figures, be sure to check out the links I've provided below – click to jump or scroll to continue reading!
This year, the world of collectibles is stirring with an air of mystique and anticipation.
The legendary trifecta of Vecna, Mind Flayer, and Demogorgon from the timeless realm of Dungeons & Dragons (D&D) are arriving, not as formidable foes, but as Funko Pop! Vinyl Figures.
The Vecna figure's meticulous detailing encapsulates the chilling embodiment of undying ambition and power. His unique lich form exudes an air of enigmatic allure.
The Mind Flayer, the infamous illithid, is equally captivating. The psionic tyrant's detailing is meticulous, down to the curving tentacles, reflecting the uncanny horror of this interdimensional voyager.
Rounding out this 2023 release is Demogorgon, the Prince of Demons. The dual baboon heads and the reptilian body encapsulated within the adorably ferocious Funko design bring an added layer of complexity to your collection.
These vinyl figures, imbued with the spirit of their D&D counterparts, offer a tangible piece of the fantastical world to fans.
Each figure is a testament to the game's rich narrative tapestry, adding an allure of the arcane to your Funko Pop! collection. Embrace the mystery, and welcome this enigmatic trio home.
The GamStop Exclusive, Vecna, Mind Flayer, and Demogorgon 3-Pack Funko Pops! can be found at the links below (click to jump!)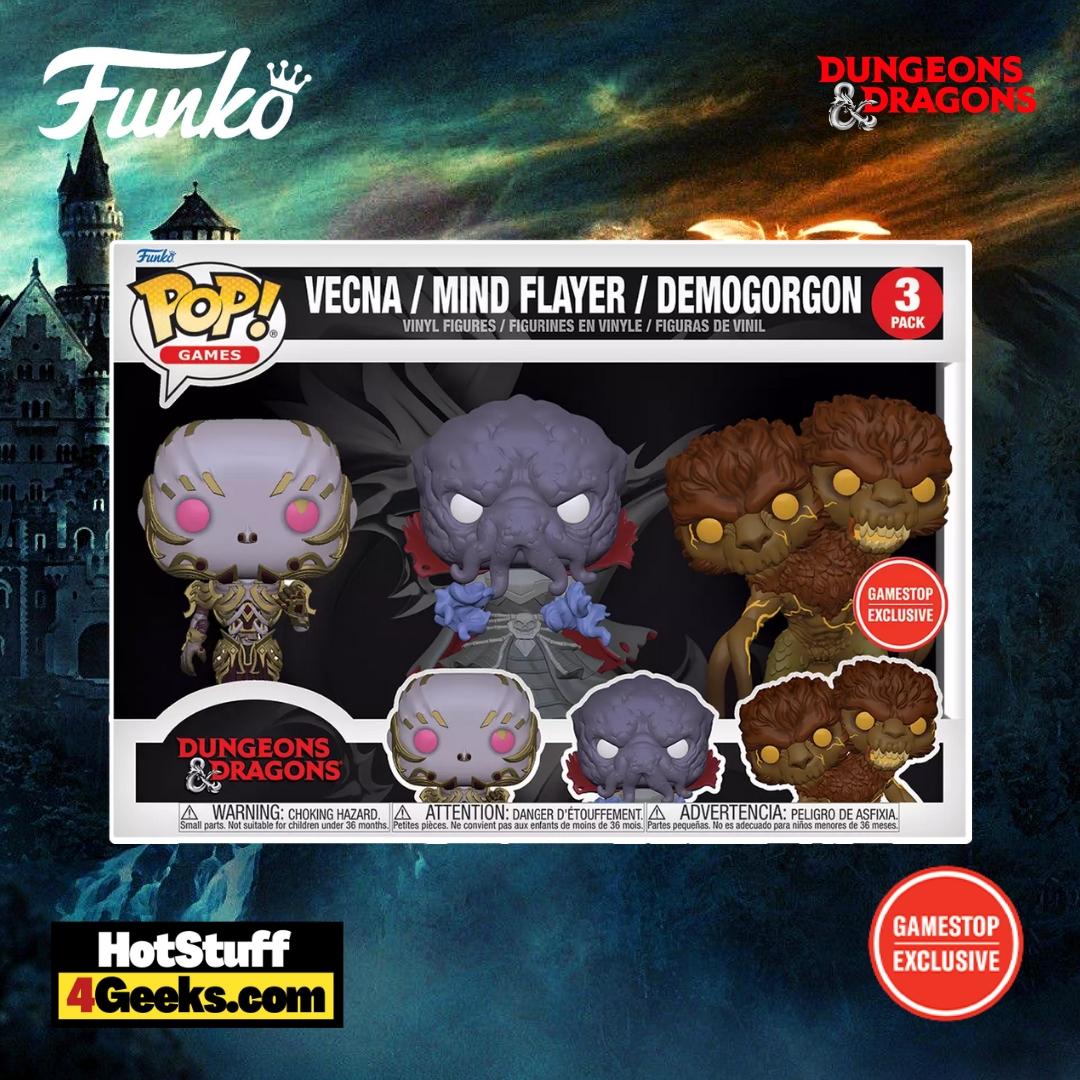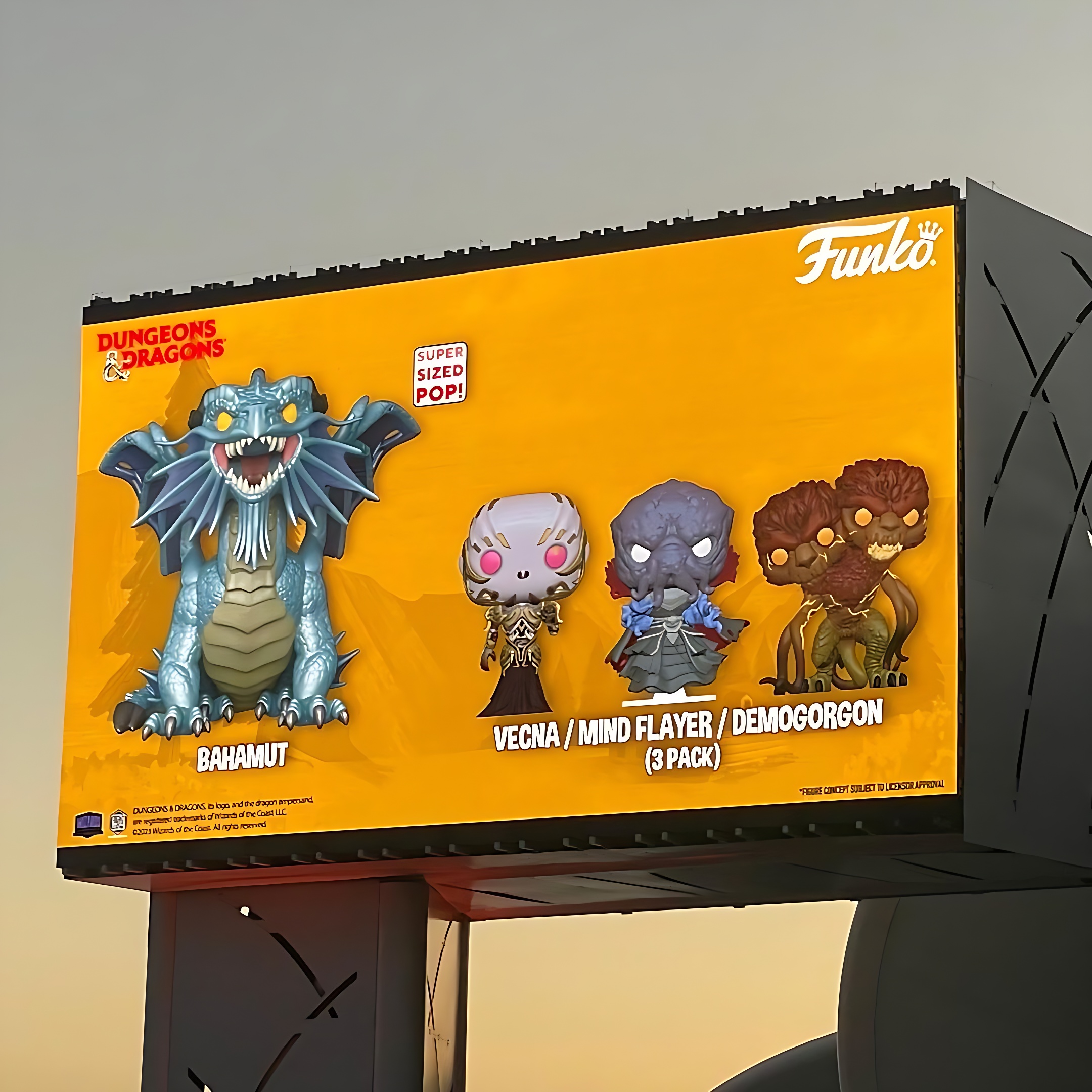 Unveiling the Arcane Mysteries: Vecna, Mind Flayers, and Demogorgon
Welcome to the mesmerizing yet enigmatic realm of Dungeons and Dragons (D&D), where heroes and villains exist in a timeless dance of power and intrigue.
Today we delve into the shadowy corners of this labyrinthine universe to uncover the lore of three entities that have captured players' imaginations for decades: Vecna, the Mind Flayers, and Demogorgon.
Vecna, an infamous name seldom uttered above a whisper, stands as a chilling reminder of the lengths one might go to escape mortality's clutches.
This one-time wizard, whose influence and power reached lofty peaks, found a way to cheat death, becoming a lich through a dark ritual taught by the demon prince of undeath, Orcus.
Despite the decay of his corporeal form, his iron-willed spirit remained, becoming a terrifying emblem of enduring malevolence.
The tragedy of Vecna is that despite achieving his goal of immortality, he falls victim to his lieutenant Kas's treachery. Stripped down to just an eye and a hand, Vecna's influence, however, still weaves its intricate web.
His spirit, cults, and the remaining gruesome artifacts extend the reach of his dark will, continuously breeding chaos and corruption. Truly, Vecna serves as a chilling testament to the corrosive power of unchecked ambition.
In stark contrast to Vecna's individual might, Mind Flayers, or the illithids, wield their power collectively.
These octopus-headed entities bear the chilling reputation of being slavers and psychic tyrants.
They travel across dimensions, their insatiable hunger for power leading them to harvest entire races for their sinister goals.
Their presence alone instills dread, with their tentacles coiling in anticipation of their next sentient prey.
The Mind Flayers embody a fearsome reminder of the price of freedom and the horrors of its loss.
Lastly, let's delve into the tumultuous abyss home to Demogorgon, the Prince of Demons.
One of D&D's inaugural demon lords, Demogorgon, whose baboon head, reptilian body, and tentacled limbs, symbolize chaos and confusion.
The formidable demon's reputation is as wild and untamed as the jungles he commands, filled with monstrous inhabitants that mirror his unruly nature.
Demogorgon's historical rivalry with Orcus adds a distinct layer of conflict within the demonic hierarchy, enriching the game's lore.
In recent years, his representation as an embodiment of destruction has reasserted him as a powerful adversary, especially in the ominous depths of the Underdark.
Together, Vecna, the Mind Flayers, and Demogorgon create a trifecta of arcane power and mystery that fuels the rich tapestry of the D&D universe.
Each of them, with their unique backstories and powers, contributes to the game's allure, challenging players to delve deeper into the complex narrative labyrinth that makes D&D so captivating.
So, whether you're a seasoned adventurer or a novice explorer, remember, in the realm of Dungeons and Dragons, every mystery unraveled brings you face-to-face with a dozen more.
And that is the essence of the game's timeless charm.
Check out more Dungeons & Dragons Pops:
Starting now, you can receive 10% off in-stock items with my special link at Entertainment Earth!
 Enjoy!
As an Amazon Associate I earn from qualifying purchases
Want more stuff like this?
Get the best viral stories straight into your inbox!
Don't worry, we don't spam