Unveiling the Exclusive Marvel Deadpool Seasons Kit at GameStop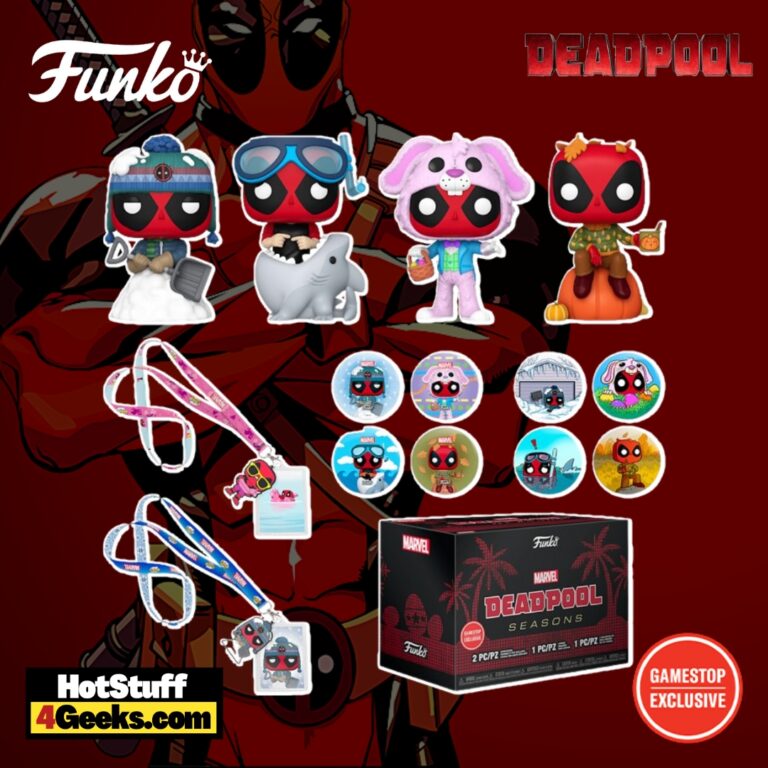 Step into the world of Marvel with the Deadpool Seasons Mystery Box Collectors Kit, a GameStop Exclusive that brings a seasonal twist to your favorite witty antihero. Each box promises a duo of surprise Deadpool figures decked out in unique seasonal gear, a delight for fans and collectors eager to add a touch of Deadpool's unpredictable charm to their collection.
The Funko Funko Mystery Box is now available for pre-order! To get your hands on this Exclusive Collectors Kit, be sure to check out the links I've provided below – click to jump or keep scrolling for more details!
Unveil the Seasons with Deadpool: GameStop's Exclusive Funko POP! Marvel Mystery Box
Collectors and Marvel enthusiasts, get ready to embrace the festive season with the Deadpool Seasons Mystery Box, exclusively available at GameStop!
Marvel's merc with a mouth is showcasing his seasonal swagger in this must-have collectors kit, featuring the irreverent charm of Deadpool in a medley of seasonal outfits.
Within the mystery box, the excitement builds as you uncover one of two uniquely designed lanyards adorned with printed details and a striking rubber charm that captures Deadpool's inimitable style.
Secured with silver-colored hardware, these lanyards are practical and eye-catching accessories. They are approximately 1.5″ W x 16″ L.
But the surprises don't end there. Your collection also boosts flair with one of two sets of robust metal buttons. Each button is 2.5 inches long, ready to pin down Deadpool's quirky essence onto any surface.
The collection's core lies in the vinyl figures, standing about 4 inches tall, each portraying Deadpool in a whimsical, seasonal get-up.
From beach bum to snowboarder, only fate will decide which two of the four possible figures will grace your shelves.
Curate your Marvel array with a twist of unpredictability and festive fun. Find your Deadpool Seasons Mystery Box at GameStop and reveal which seasonal Deadpool will celebrate with you this year!
The GameStop Exclusive Deadpool Seasons Funko Mystery Box Collectors Kit is now available for pre-order at the links below (click to jump!)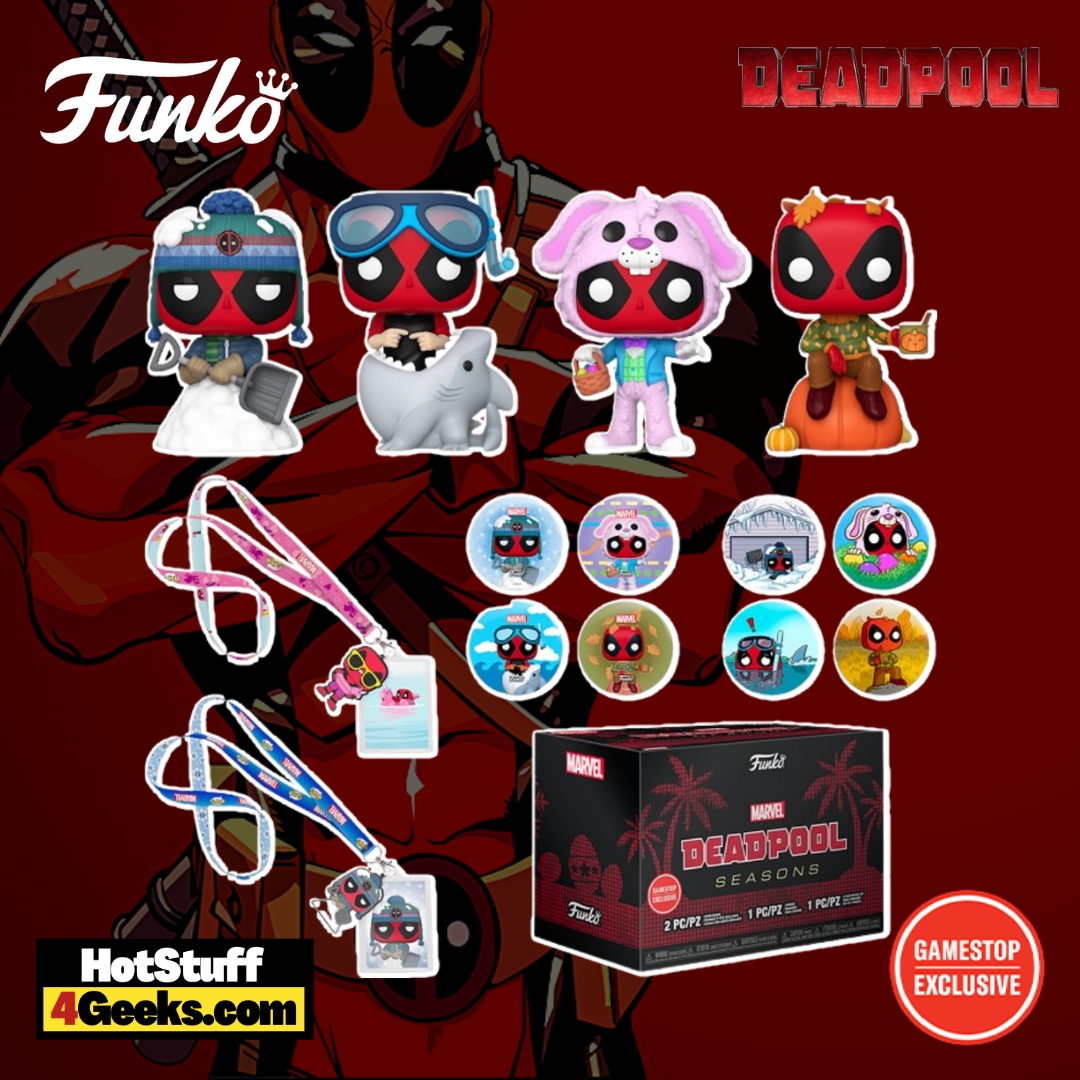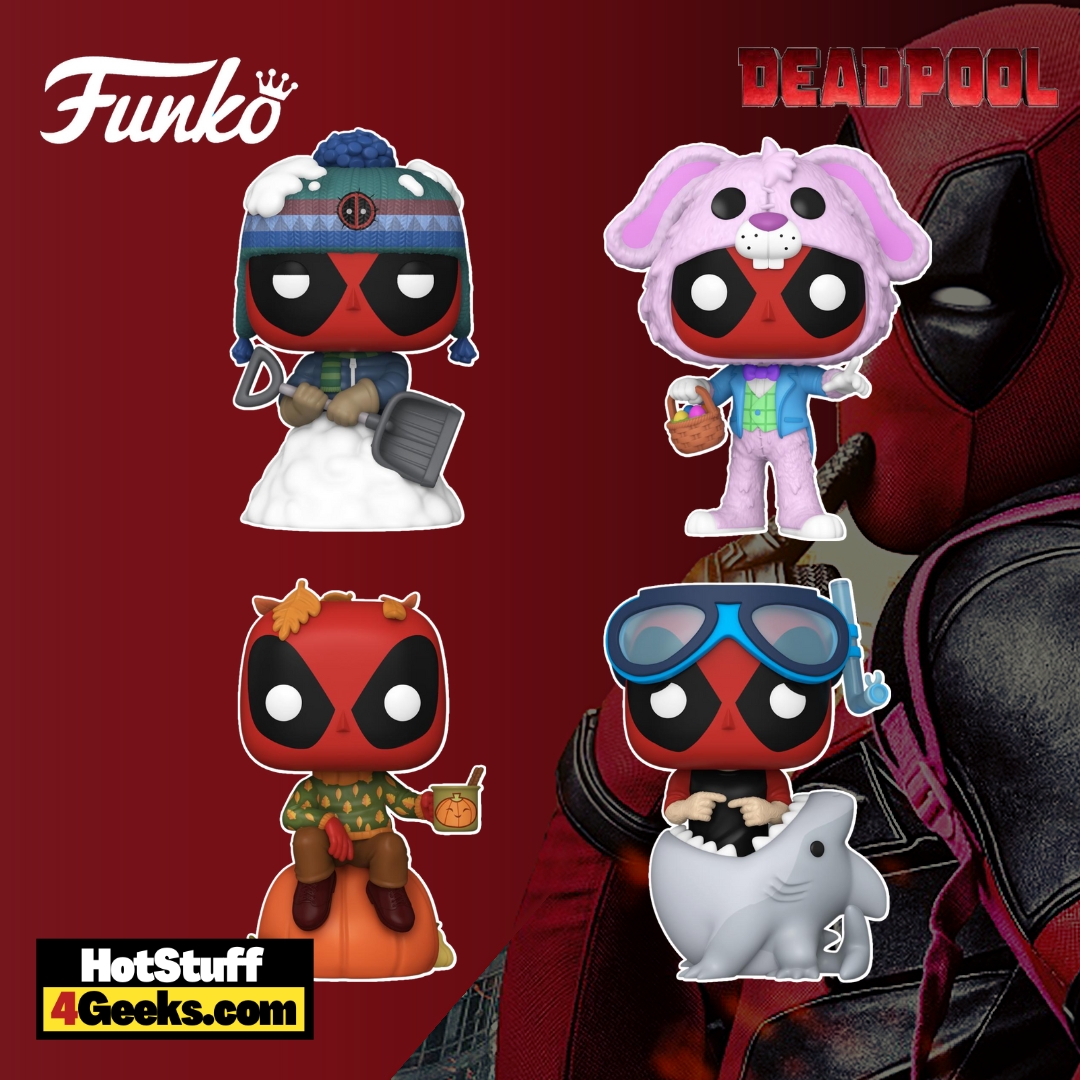 As an Amazon Associate I earn from qualifying purchases
Funko POP! Marvel – Deadpool Seasons Mystery Box Collectors Kit – GameStop Exclusive
Available at:
Want more stuff like this?
Get the best viral stories straight into your inbox!
Don't worry, we don't spam