2023 Disney 100: Lex Luthor Funko Pop! Exclusive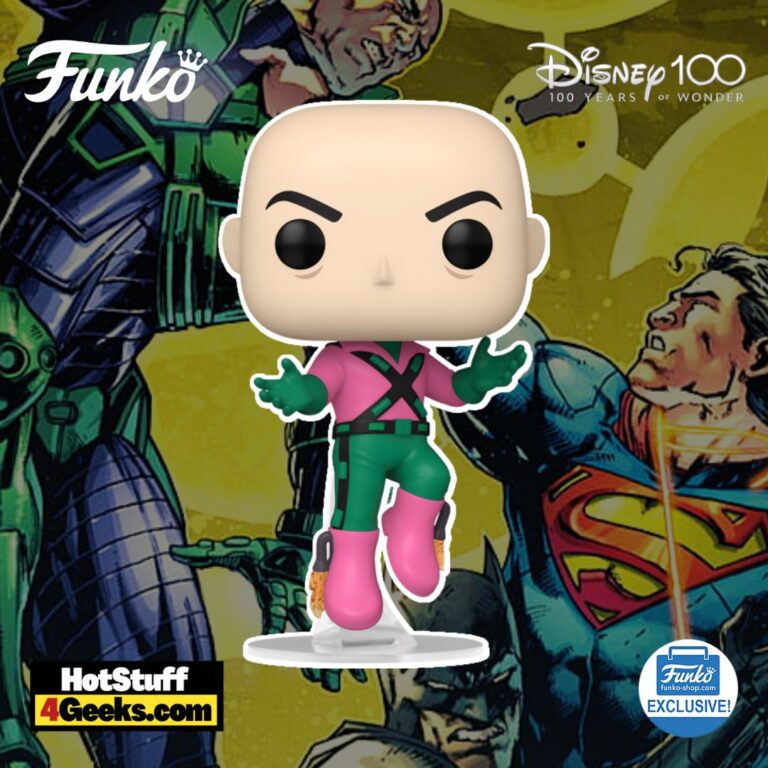 Alright, fans, let's talk about an unexpected yet thrilling crossover in the collectibles realm – Lex Luthor, the genius arch-nemesis of Superman, joining the Disney 100th Anniversary celebration as a Funko Pop! Vinyl Figure.  It's the new Funko Pop! Disney 100th Anniversary: Lex Luthor Funko Pop! Vinyl Figure – Funko Shop Exclusive.
The pop figure is now available for pre-order at the links below – click to jump or scroll to continue reading!
Straight out of the comic book pages and into our hearts, Lex is here to conquer your collection.
Sporting his classic bald head and a smirk that spells mischief, this Funko Pop! version of Lex captures the villain's essence in true style. The evil aura around Lex is perfectly encapsulated in that compact, vinyl figure form.
But remember, this isn't just any Lex Luthor figure. This is part of Disney's 100th Anniversary, a testament to a century of storytelling magic.
Lex may not be a Disney character, but he's made an indelible impact on the comic universe, and that makes him worthy of celebration.
So, whether you're a DC enthusiast, a Disney die-hard, or just a casual collector, this Lex Luthor Funko Pop! figure is a must-have addition to your lineup.
Let's celebrate a century of tales, plots, and captivating characters together!
The Funko Shop Exclusive Lex Luthor Funko Pop! (Disney's 100 Years of Wonder) is now available for pre-order at the links below (click to jump!)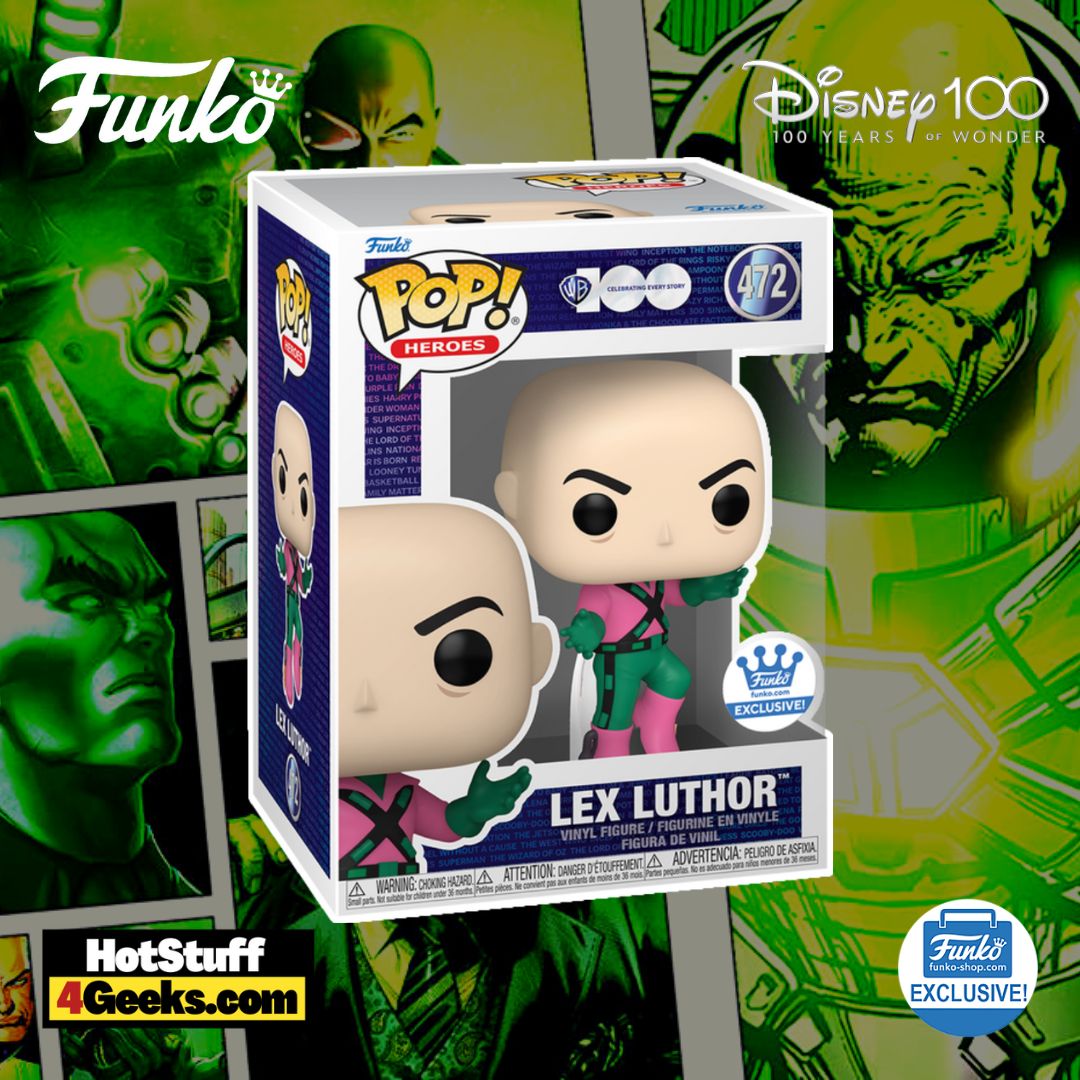 Over the decades, Lex has become synonymous with villainy, with his conniving plots and ego-maniacal schemes often stealing the show from our beloved Superman.
Lex Luthor – a name that rings a bell, even to those who've never flipped a comic book page in their life.
But what makes him tick? Well, his charm (or lack thereof) is partly down to his ability to adapt.
He's the chameleon of the villain world, effortlessly slipping from the role of an evil scientist to a corporate bigwig or even a corrupt politician.
Lex Luthor is the one constant in the rapidly changing world of comics.
But not everything about Lex is as shiny as his bald head. For one, his non-comic portrayals haven't always hit the mark.
There's a lingering sense of 'could've been better' when it comes to his appearances in other media.
And while his rivals flaunt iconic looks, Lex's style is, well… let's say it leaves a lot to be desired.
Despite these shortcomings, one thing's for sure: Lex's real triumph lies in his dogged persistence against Superman, the superhero gold standard.
Love him or hate him; you can't deny Lex's audacity. The guy's got guts!
So, where does this leave Lex?
It's complicated. He's brilliant, yet flawed; audacious, yet often unsuccessful.
But isn't that just the complexity we crave in our villains?
So here's to Lex Luthor – the villain we love to hate and hate to love.
Keep those pages turning, comic fans!
Look for more Disney 100 Years of Wonder Funko Pops! here.
Funko Pop! Disney 100th Anniversary: Lex Luthor Funko Pop! Vinyl Figure – Funko Shop Exclusive
Available at:
Starting now, you can receive 10% off in-stock items with my special link at Entertainment Earth!
 Enjoy!
As an Amazon Associate I earn from qualifying purchases
Want more stuff like this?
Get the best viral stories straight into your inbox!
Don't worry, we don't spam