2023 Disney 100 Years: Hakuna Matata Funko Pop! Movie Moment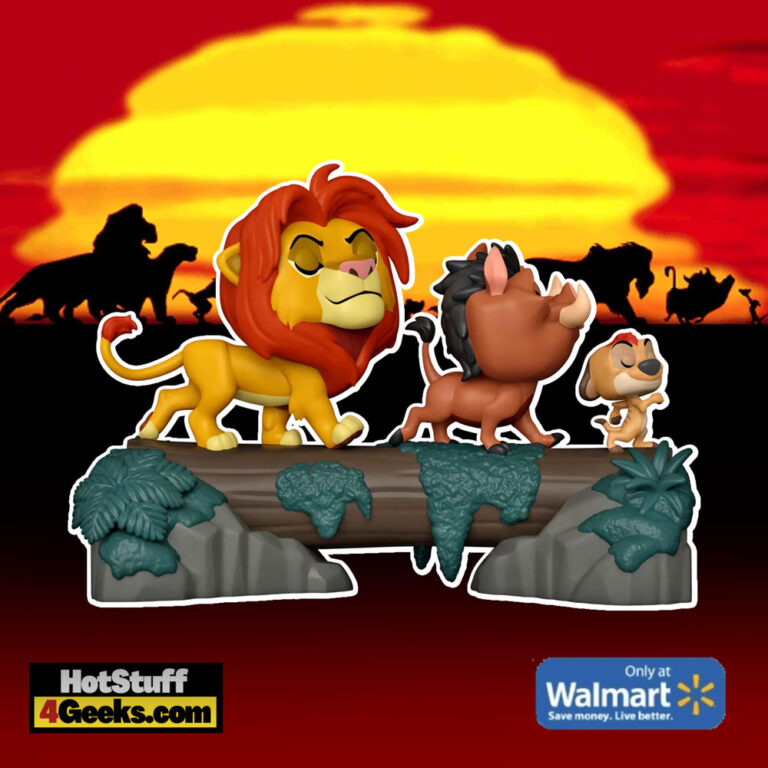 Everyone loves the classic Disney movie, The Lion King. And now, to preserve one of its most iconic moments forever, we can also own a Funko Pop! Disney 100th Anniversary: The Lion King – Hakuna Matata Funko Pop! Movie Moment – Walmart Exclusive of the trio's joyous chant of "Hakuna Matata."
The pop figure is now available for pre-order at the links below – click to jump or scroll to continue reading!
Hakuna Matata is one of the catchiest songs to come out of Disney's The Lion King. It has a genuinely contagious beat, and the lyrics can make anyone feel free.
It was sung by Timon and Pumbaa in the movie and featured the unforgettable characters singing in Simba's time of distress.
Today, Hakuna Matata has become something bigger than just a song: it is a motto that promotes worry-free living.
All it takes is three simple words, "Hakuna Matata!" to get those hip-shaking hormones up and running again.
Hakuna Matata Funko Pop! Movie Moment (Disney's 100 Years of Wonder ) is now available for pre-order at the links below (click to jump!)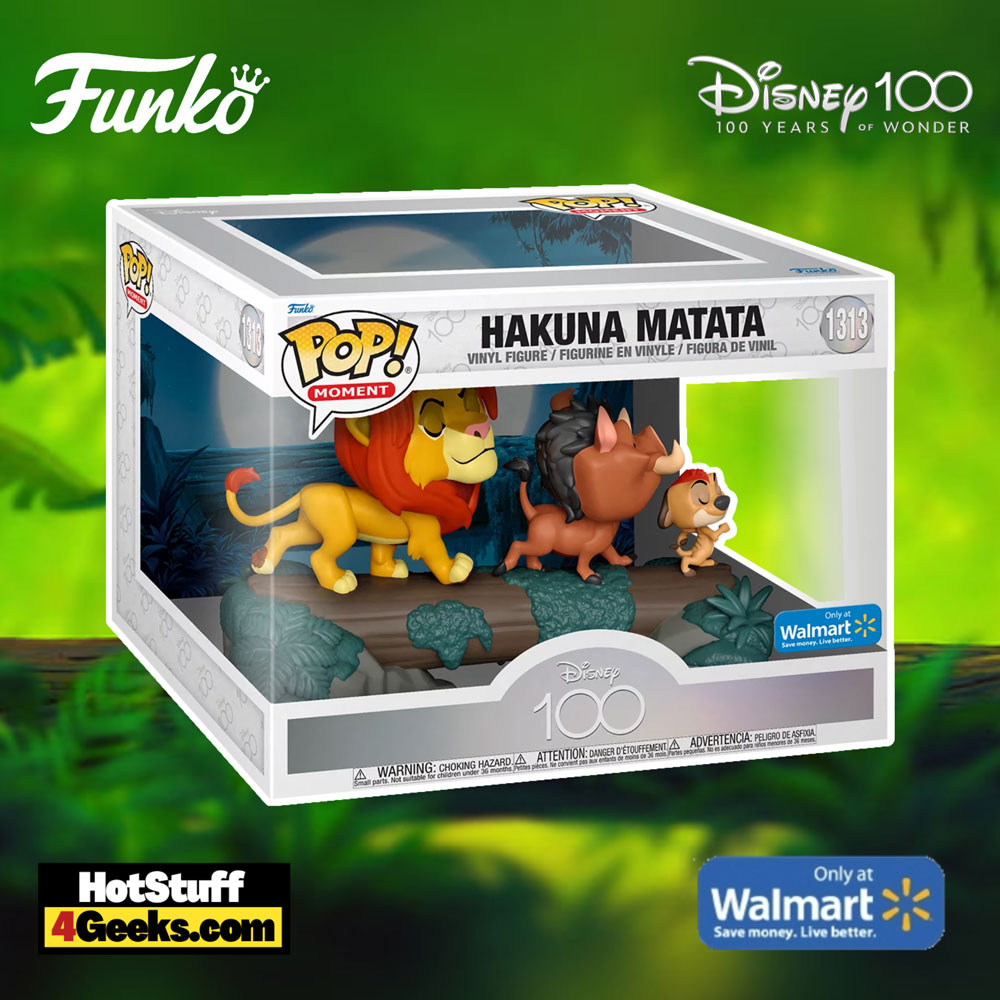 Disney's classic tale of The Lion King has been beloved since its release in 1994.
With its themes of friendship and acceptance, it has definitely stood the test of time.
From iconic characters like Simba, Scar, and Timon & Pumbaa to music hit songs like "Hakuna Matata," it's no wonder why this animated favorite has become an undisputed classic.
But what might be even more impressive is the magic Disney weaves to make sure you cry with laughter and joy at this unforgettable story!
The Lion King is quite inspirational, teaching us that even lions have their chores!
Simba was forced to learn this lesson at a very young age, with his dad telling him he needed to practice his royal duties of protecting and leading.
But who can blame him for wanting a break sometimes? After all, being king of the jungle is a tricky business.
Fortunately, he found some buddies in Timon and Pumbaa who were more than willing to help by clearing the path for a much-needed vacation from responsibility.
Thankfully, all the running around in circles paid off in the end, as Simba returned home with new knowledge and an appreciation for how hard it is to be the king.
Although the title may be a bit misleading — one might expect only to witness lions in this beloved film — you'll also find plenty of comedic relief courtesy of meerkats and warthogs!
Simba and his lovable sidekicks have indeed become iconic characters over the years, with little kids everywhere excitedly shouting "Hakuna Matata" when they spot their favorites on screen.
Despite being nearly 3 decades old, The Lion King still has the power to bring a smile to any face and remains a timeless classic for all ages.
Look for more Disney 100 Years of Wonder Funko Pops! here.
Starting now, you can receive 10% off in-stock items with my special link at Entertainment Earth!
 Enjoy!
As an Amazon Associate I earn from qualifying purchases
Want more stuff like this?
Get the best viral stories straight into your inbox!
Don't worry, we don't spam