2023 Disney 100 Years: Vintage Goofy Funko Pop!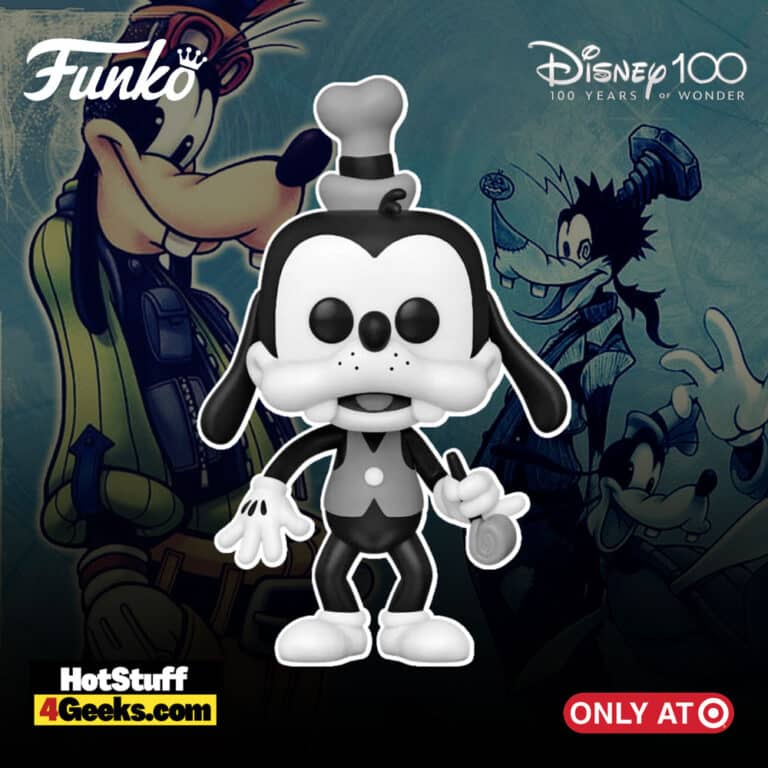 Celebrate Disney's 100th anniversary with this unique vintage Funko Pop! Disney 100th Anniversary: Vintage Goofy (Black & White) Funko Pop! Vinyl Figure – Target Exclusive.
From the 1950s-era black-and-white cartoons, you can now own a piece of that nostalgic cinematic history. The pop figure will be available for pre-order soon at the links below – click to jump or scroll to continue reading!
This sure brings back nostalgic vibes! The  Vintage Goofy Funko Pop it's a black-and-white version of everyone's favorite cartoon character.
This goofy collectible will bring years of laughs with its classic and unforgettable design.
The look of this figure features a detailed monochromatic paint job that captures Goofy in all his floppy-eared, candy-loving glory.
The three ¾ inches tall Pop! looks like it escaped from an old 1930s cartoon and headed straight to our bedroom shelf!
It's the perfect way to commemorate this momentous occasion, with an unmistakable touch of Disney history that will make your collection simply unique – not to mention highly enviable by fellow Disney fans.
Add this one-of-a-kind Funko Pop to our collection (or treat someone special!) and have one of the most fun vintage pieces to decorate any home or office.
Vintage Goofy Funko Pop! (Disney's 100 Years of Wonder) is coming soon. There's no release date yet, but stay tuned because I'll update more information in the long run.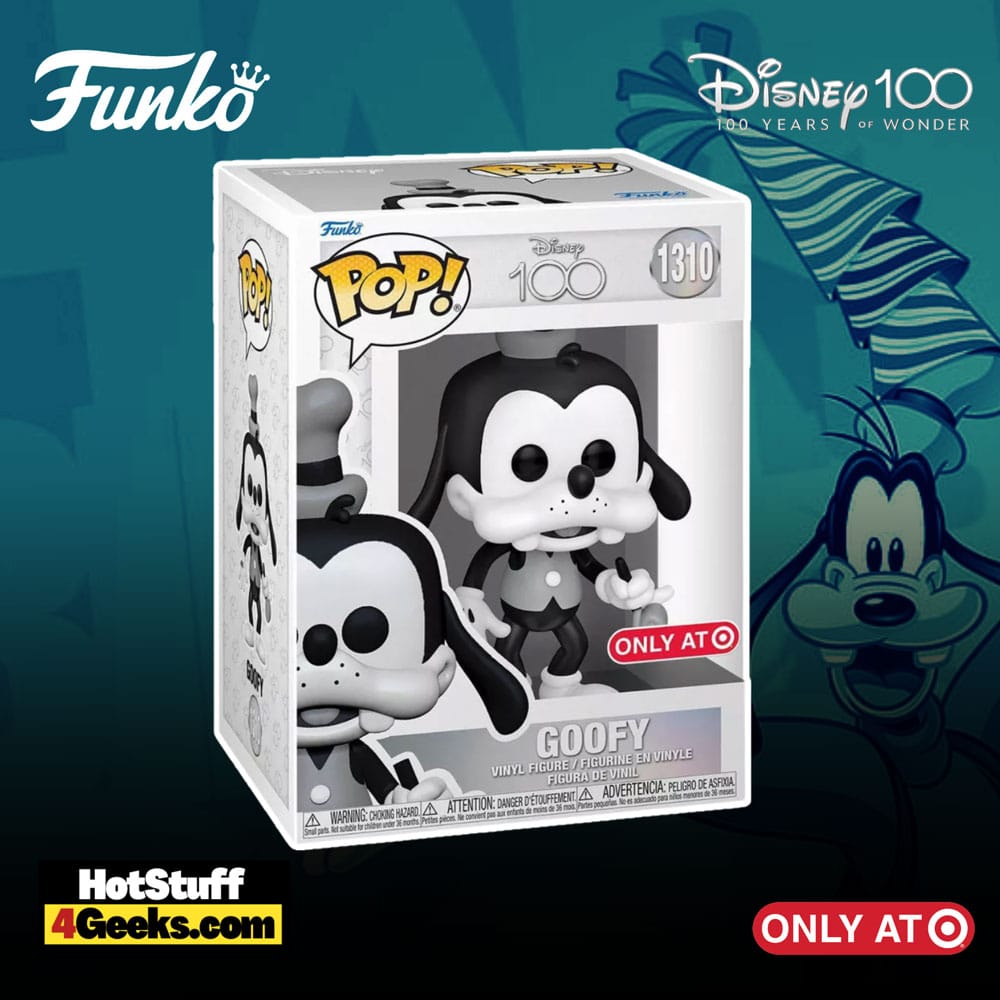 Goofy first appeared in a series of Disney shorts in 1932, stealing the hearts of children and adults alike with his bumbling but endearing personality.
Making his debut as "Dippy Dawg," it wasn't until 1950 that he was officially given the name Goofy to accompany his unique traits.
Since then, he has been a beloved part of popular culture worldwide and is renowned for his lovable and foolish behavior.
The character was based on a stereotype of actors performing slapstick comedy but with a lovable, innocent twist.
His signature laugh, clothes, and laughably silly catchphrases were the perfect source of amusement that helped shape the Disney legacy over the years.
While other characters were sometimes shown showing signs of anger or frustration, Goofy was relentlessly "doofy" and cheery, which captured the hearts of everyone who watched him.
Nowadays, it's hard to imagine Disney without Goofy along for the ride. He continues to make us laugh, no matter how many times we've seen him pull yet another wacky stunt!
Look for more Disney 100 Years of Wonder Funko Pops! here.
Starting now, you can receive 10% off in-stock items with my special link at Entertainment Earth!
 Enjoy!
As an Amazon Associate I earn from qualifying purchases
Want more stuff like this?
Get the best viral stories straight into your inbox!
Don't worry, we don't spam