2023 Disney 100 Years: Wall-E (Facet) Funko Pop! Robotic Charm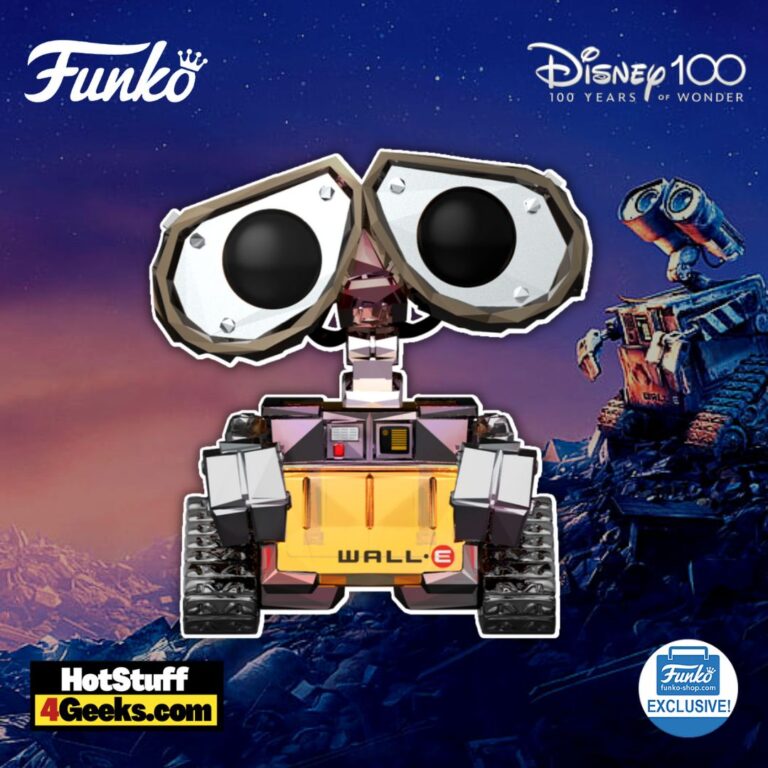 Imagine holding the embodiment of environmental conscientiousness and pure adorableness. All encapsulated in a Funko Pop! Vinyl Figure. That's right. We're talking about the new Funko Pop! Disney 100th Anniversary: Wall-E (Facet) Funko Pop! Vinyl Figure – Funko Shop Exclusive that celebrates the centennial of The Walt Disney Company.
This Pop Figure is releasing today at 9.30 AM PT! To get your hands on this Figure at its launch, be sure to check out the links I've provided below – click to jump or scroll to continue reading!
Glistening Gateway to Nostalgia: The Wall-E Facet Funko Exclusive
This isn't just any old Wall-E figurine, though.
This little buddy has been lovingly crafted with an intricate faceted design, giving him an extra layer of sheen that would make any Disney collection twinkle with pride.
There's something magical about Wall-E. He's not just a trash-compacting robot.
He symbolizes hope, resilience, and pure, selfless love. He reminds us that even in a world overrun with waste, beauty, and joy can still bloom.
And now, this special edition Funko Pop! Vinyl brings all that sentiment to life, adding a dash of luster to Wall-E's unique charm.
So, whether you're a Disney die-hard or a Pop! collector, or just someone with a soft spot for robots, this glimmering Wall-E is ready to join you on your next big adventure.
An out-of-this-world buddy for your out-of-this-world journeys – what could be better?
The Funko Shop Exclusive Wall-E (Facet) Funko Pop! (Disney's 100 Years of Wonder) can be found at the links below (click to jump!)
15 Years of WALL-E: More Relevant Than Ever
As we dive into the mesmerizing world of animated cinema, there's a particular gem that glows even after fifteen years since its debut, sparking conversations and thoughts that extend far beyond its initial reception.
Pixar's masterpiece, "WALL-E," presents a whimsical yet eerily plausible vision of our future world that feels all too relevant today.
This little robot's tale is set 700 years from now, within a landscape defined by towering structures made entirely of compacted waste.
WALL-E, a rusty trash-compacting droid, diligently fulfills his programmed purpose, creating order from the remnants of a world that humankind has abandoned.
As a cinematic narrative, the film's silent opening act achieves an extraordinary feat – captivating audiences across generations without a single word.
It's a charming testament to the power of visual storytelling and the art of silent films reimagined for the 21st century.
But beneath the cute exterior of this hard-working robot lies a powerful commentary on some of our most pressing contemporary issues.
WALL-E's solitary mission to clean up an Earth devastated by overconsumption feels like a poignant metaphor for the environmental challenges we face today.
It's a fascinating balance – Pixar's signature blend of heartwarming, character-driven narrative woven with a stark portrayal of an Earth littered by the footprints of our disregard for the environment.
Despite its dystopian setting, WALL-E is not a tale of despair but one of hope.
Among the rubble and detritus, our scrappy protagonist nurtures a fragile sprout, a potent symbol of life's tenacity amidst desolation.
It highlights the power of perseverance and the innate survival instinct that, given the right circumstances, can restore life and beauty to even the most ravaged landscapes.
In a twist of irony, this inanimate robot teaches us the value of humanity – compassion, resilience, and the capacity for change.
The film strikes a nerve, reminding us that preserving our planet requires collective responsibility and action.
So, as we remember WALL-E on its 15th anniversary, let's appreciate not just the technical wizardry and creative genius behind its creation but also the thought-provoking message it delivers.
It's a beautiful blend of art and social commentary rendered in stunning animation and subtle storytelling.
Pixar's "WALL-E" remains a timeless treasure, a gentle nudge towards environmental consciousness that speaks volumes in its silence.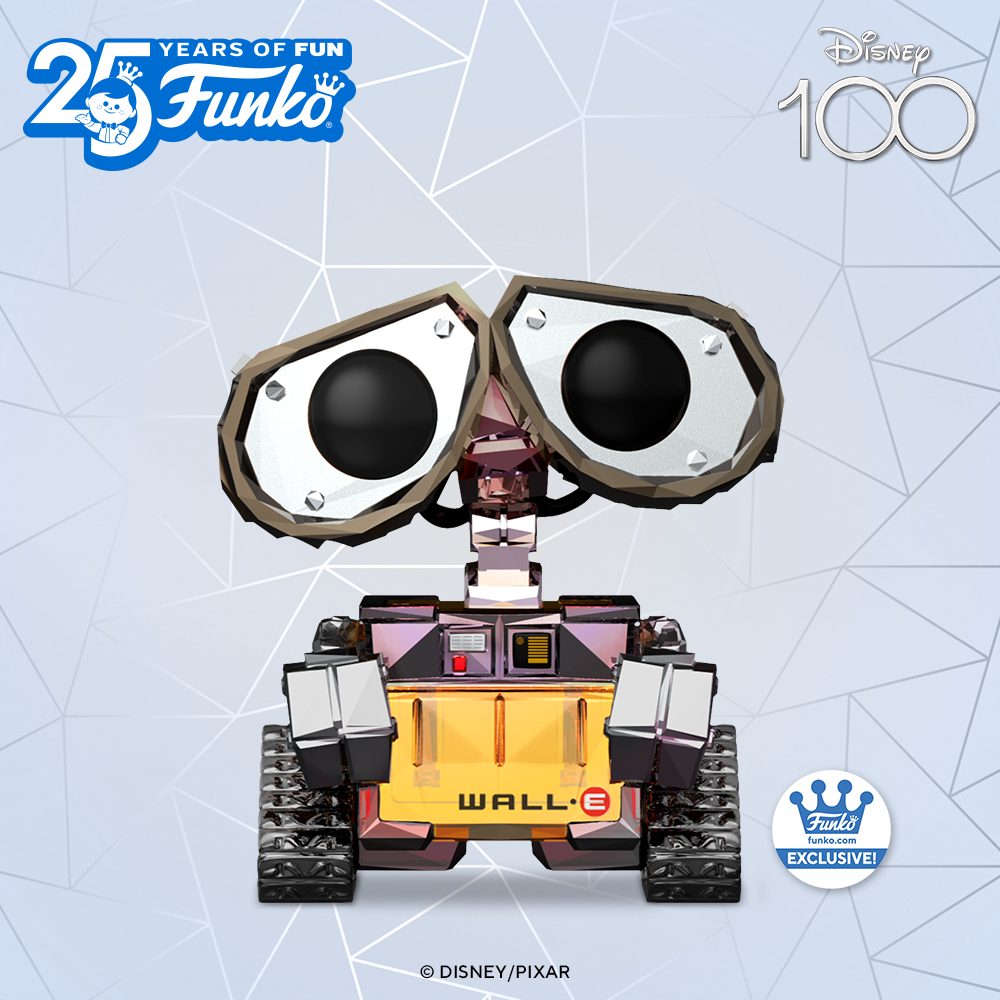 Funko Pop! Disney 100th Anniversary: Wall-E (Facet) Funko Pop! Vinyl Figure – Funko Shop Exclusive
Starting now, you can receive 10% off in-stock items with my special link at Entertainment Earth!
 Enjoy!
As an Amazon Associate I earn from qualifying purchases
Want more stuff like this?
Get the best viral stories straight into your inbox!
Don't worry, we don't spam