2023 Disney 100 Years: Walt Disney with Magazine Funko Pop!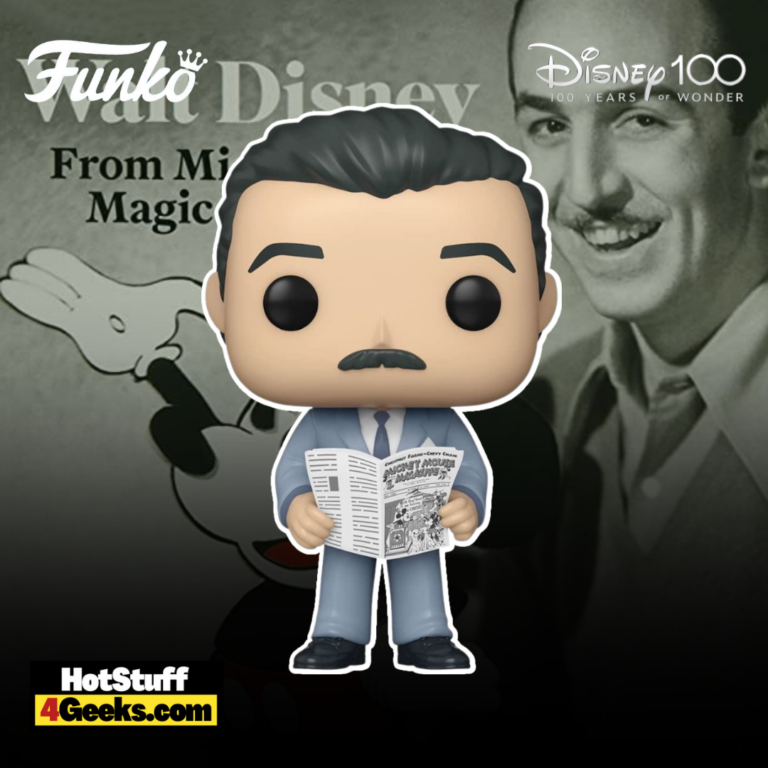 As the world celebrates the monumental milestone of Disney's 100th Anniversary, fans and collectors are treated to an exceptional commemorative piece: the new Funko Pop! Disney 100th Anniversary: Walt Disney with Magazine Funko Pop! Vinyl Figure! This delightful collectible captures the essence of Walt Disney, the visionary who brought the enchanting world of Disney to life, and Mickey Mouse, his lovable and timeless creation.
The pop figure is now available for pre-order at the links below – click to jump or scroll to continue reading!
It's hard to believe that it's been 100 years since Walt Disney first introduced the world to Mickey Mouse.
I mean, we've grown up with Mickey. He's practically family at this point!
And what better way to celebrate this iconic duo than with a Walt Disney and Mickey Mouse Magazine Funko Pop!
I mean, this is the pop culture equivalent of a high-five from Walt and a pat on the back from Mickey.
So let's raise a glass of lemonade (Walt's favorite drink) and toast to a century of magic and imagination that we have all come to know and love. Happy birthday, Disney!
Walt Disney with Magazine Funko Pop! (Disney's 100 Years of Wonder) is now available for pre-order at the links below (click to jump!)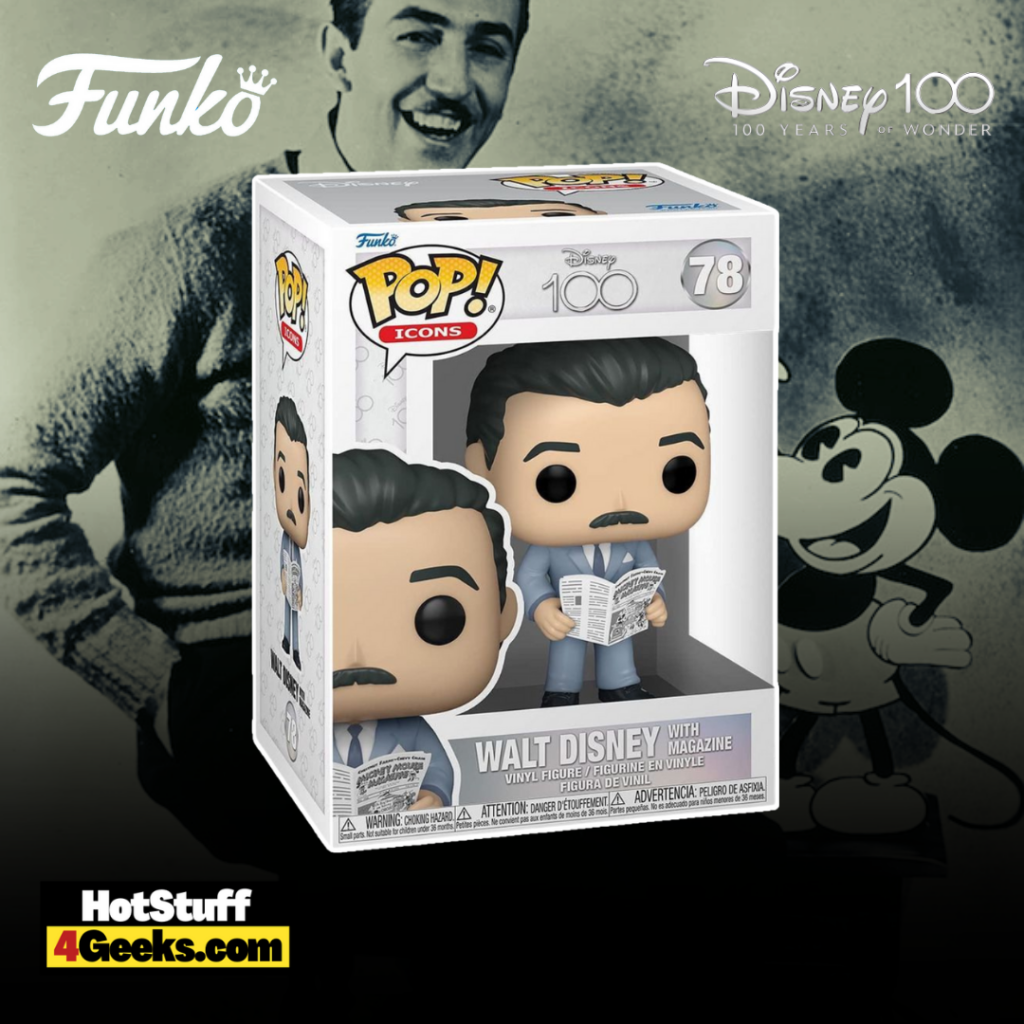 Once upon a time, in the golden era of the 1930s, a delightful little magazine known as Mickey Mouse Magazine captured children's hearts across the United States.
Bursting with color, laughter, and imagination, this charming publication left an indelible mark on the hearts of those who experienced its magic.
In the early days of 1933, a Disney merchandising maestro by the name of Kay Kamen brought forth the very first Mickey Mouse Magazine.
Initially conceived as a promotional giveaway, the magazine was a delightful surprise for young patrons attending movie theaters and shopping in large department stores.
Little did they know that this humble publication would soon evolve into a cherished piece of Disney history.
Mickey Mouse Magazine underwent a dazzling transformation as time passed, shifting from a simple booklet of illustrated stories to a captivating comic book packed with adventure.
This evolution entailed three distinct versions of the magazine, each with its own unique charm and appeal.
The second version, launched in November 1933, was distributed through dairies, with each dairy printing its name on the cover.
This dairy edition continued until October 1935, paving the way for the publication's third and most elaborate version.
The summer of 1935 marked the debut of the third Mickey Mouse Magazine, featuring a medley of short stories, poems, puzzles, and comic panels that promoted Disney films, cartoons, and products.
This vibrant, full-sized newsstand magazine quickly became a favorite among children and adults alike.
Yet, this was merely the beginning of a remarkable legacy.
By 1940, Mickey Mouse Magazine had achieved the quintessential comic book size, and in October of the same year, it transformed into what we now know as Walt Disney's Comics and Stories.
This beloved anthology comic book became one of the best-selling comic books of all time.
In conclusion, the enchanting journey of Mickey Mouse Magazine stands as a testament to the power of imagination, creativity, and the enduring appeal of Disney magic.
As we reminisce about this remarkable piece of history, collectors and enthusiasts alike continue to treasure these vintage gems.
Mickey Mouse Magazine's legacy of delight and wonder will forever live on, enchanting the hearts of Disney fans for generations to come.
Look for more Disney 100 Years of Wonder Funko Pops! here.
Funko Pop! Disney 100th Anniversary: Walt Disney with Magazine Funko Pop! Vinyl Figure
Available at:
Starting now, you can receive 10% off in-stock items with my special link at Entertainment Earth!
 Enjoy!
As an Amazon Associate I earn from qualifying purchases
Want more stuff like this?
Get the best viral stories straight into your inbox!
Don't worry, we don't spam