2023 NEW 7 Deadly Sins: Escanor (Metallic) Funko Pop! Chalice Exclusive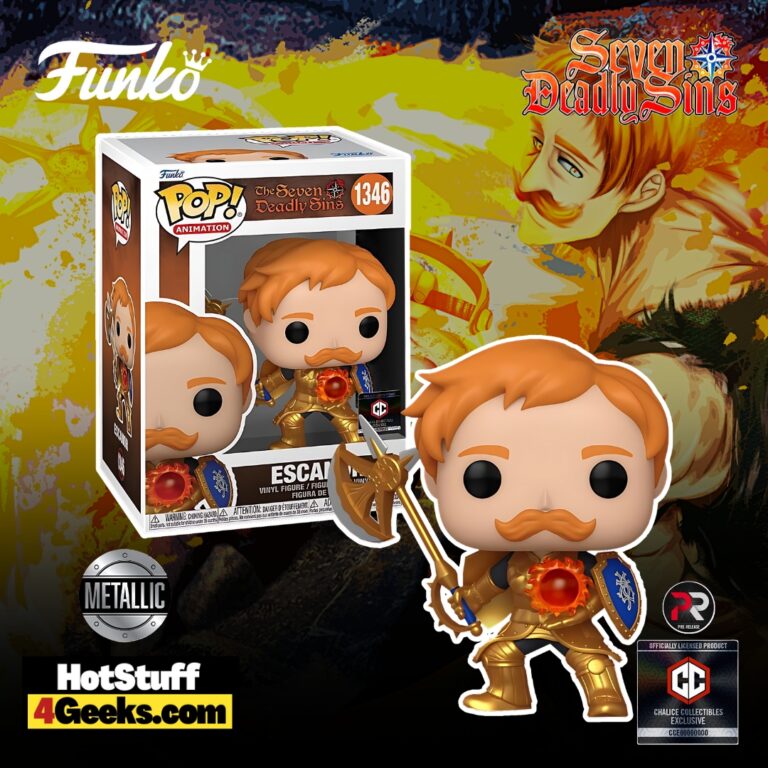 Have you ever imagined the grandeur of Escanor, the "Sin of Pride," manifesting in a tangible and irresistibly alluring form? Well, the universe listened. Introducing the new Funko Pop! Animation: Seven Deadly Sins – Escanor (Metallic) Funko Pop! Vinyl Figure – Chalice Exclusive (2023 release).
To get your hands on this Pop Vinyl Figure at its release, be sure to check out the links I've provided below – click to jump or scroll to continue reading!
Escanor's Metallic Majesty: A Chalice Exclusive Funko Pop!
Hold onto your hats, "The Seven Deadly Sins" fans!
Chalice delivers an exclusive treasure capturing the heart of our esteemed Sin of Pride – the metallic Funko Pop! Animation figure of Escanor.
Glinting in metallic allure, it's as though the vinyl perfectly embodies the very spirit of Escanor.
From the rays of his "Sunshine" power to the subtle depths of his character, each detail is painstakingly represented.
It's a mesmerizing dance between the might of his daytime prowess and the gentle dusk of his humility.
There's an undeniable energy bursting from this figure, echoing the multifaceted nature of Escanor's persona. Each angle, each metallic shimmer, seems to narrate tales of his battles, pride, and compassion.
While all Funkos have a special place in our hearts, this Chalice Exclusive is a gleaming tribute to one of anime's most dynamic characters.
Get ready to let your collection shine with pride!
The Chalice Exclusive Escanor (Metallic) Funko Pop! can be found for purchase at the links below (click to jump!)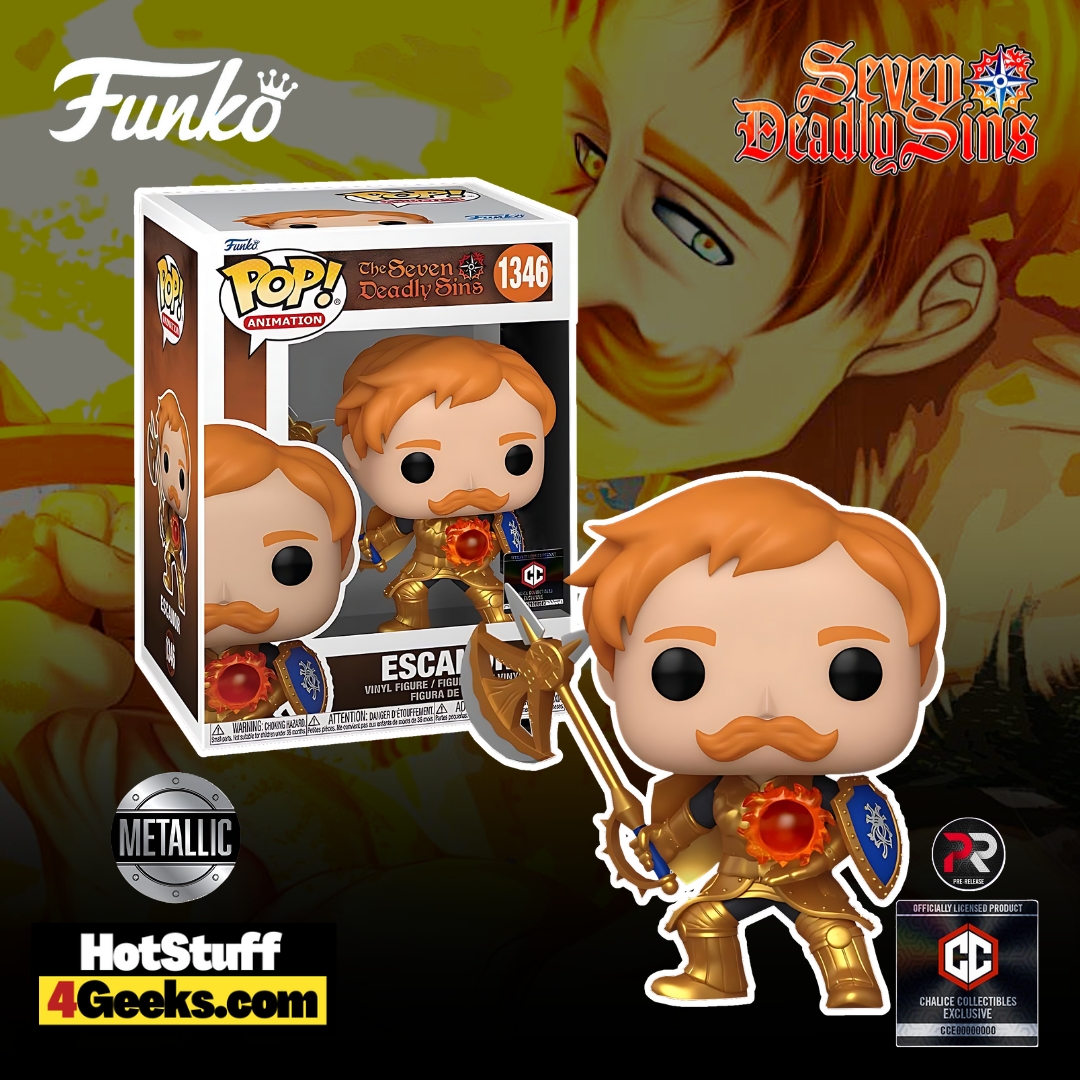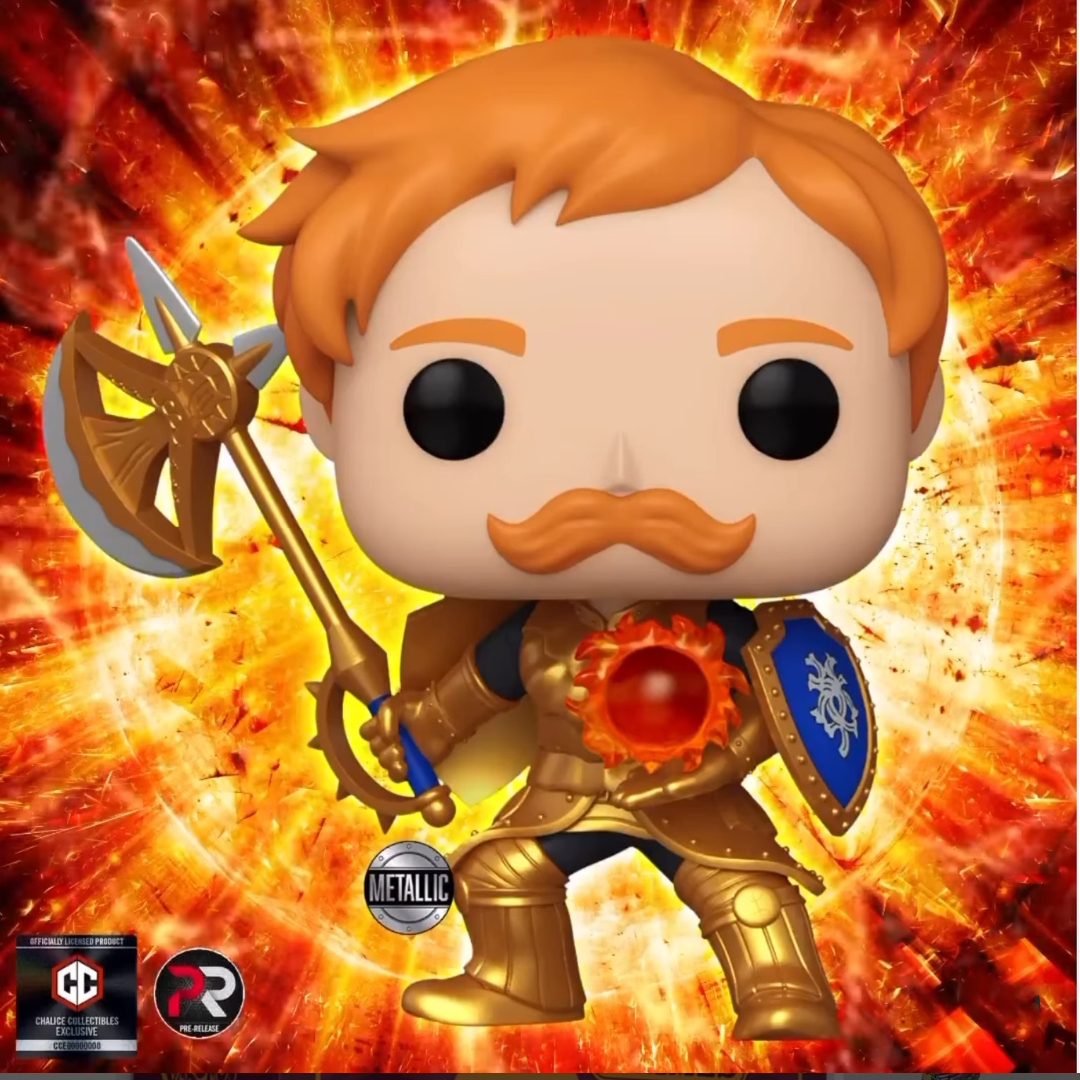 The Enigma of Escanor: Pride's Multifaceted Radiance
In the sprawling world of "The Seven Deadly Sins," a tapestry of giants, fairies, and humans unfolds, each bringing their unique flair.
Among this vibrant cast, there emerges a character, a beacon of complexity and intrigue – Escanor.
If there ever was a character to steal the spotlight and leave an indelible mark on the viewer's heart, it's our very own Sin of Pride.
Dive a little deeper into his past, and the layers of Escanor's character become palpable.
Once a prince of the Kingdom of Castellio, this towering figure bore little resemblance to the powerhouse we've come to know.
Bullied by his elder sibling and shunned by a kingdom that viewed him as a threat, it's a miracle Escanor ever emerged from the shadows of his past.
But emerge he did, thanks to the saving grace of a woman named Rosa.
Escanor's "Sunshine" power isn't just your typical superpower.
It's a dynamic force that ebbs and flows with the sun's passage.
As dawn breaks, he morphs into a proud, dominant force.
But as dusk settles, he becomes a frail, polite, almost unrecognizable version of his daytime self.
This duality isn't just a neat character trick; it's a narrative goldmine.
The contrasts between his night and day forms symbolize the battles many faces, oscillating between our strengths and vulnerabilities.
There's a particularly spellbinding moment when Escanor faces off against Estarossa.
Our hero confronts a demon whose very presence immobilizes foes with sheer hatred.
Yet, Escanor, in his boundless pride, doesn't loathe his opponent; he pities him.
This isn't just a twist – it's a narrative masterstroke that encapsulates his character's essence.
Now, let's talk about dedication.
Escanor's commitment to his comrades, and his unwavering loyalty, is nothing short of legendary.
When faced with the colossal Demon King, even without his cherished "Sunshine," Escanor did not waver.
Borrowing the power for one last showdown, he displayed a heroism that's etched in the annals of anime history.
But what truly sets Escanor apart? It's his unparalleled blend of personality and might.
He doesn't just talk the talk; he walks the walk.
While many characters boast of their prowess only to later be humbled, Escanor remains a titan from start to finish.
Yet, his true strength lies not in his raw power but in his deep-seated sense of belonging.
To the Seven Deadly Sins, he wasn't an anomaly or a threat; he was family.
In the vast sea of characters in the anime world, Escanor shines with a brilliance that's hard to match.
His intricate backstory, multifaceted personality, and fierce loyalty make him a memorable character and a study of complexity.
In the annals of "The Seven Deadly Sins," he stands unrivaled, a testament to the beauty of embracing one's duality.
Funko Pop! Animation: Seven Deadly Sins – Escanor (Metallic) Funko Pop! Vinyl Figure – Chalice Exclusive (2023 release)
Available at:
Starting now, you can receive 10% off in-stock items with my special link at Entertainment Earth!
 Enjoy!
As an Amazon Associate I earn from qualifying purchases
Want more stuff like this?
Get the best viral stories straight into your inbox!
Don't worry, we don't spam