2023 NEW 7th Form Inosuke Hashibira Funko Pop! Target Con 2023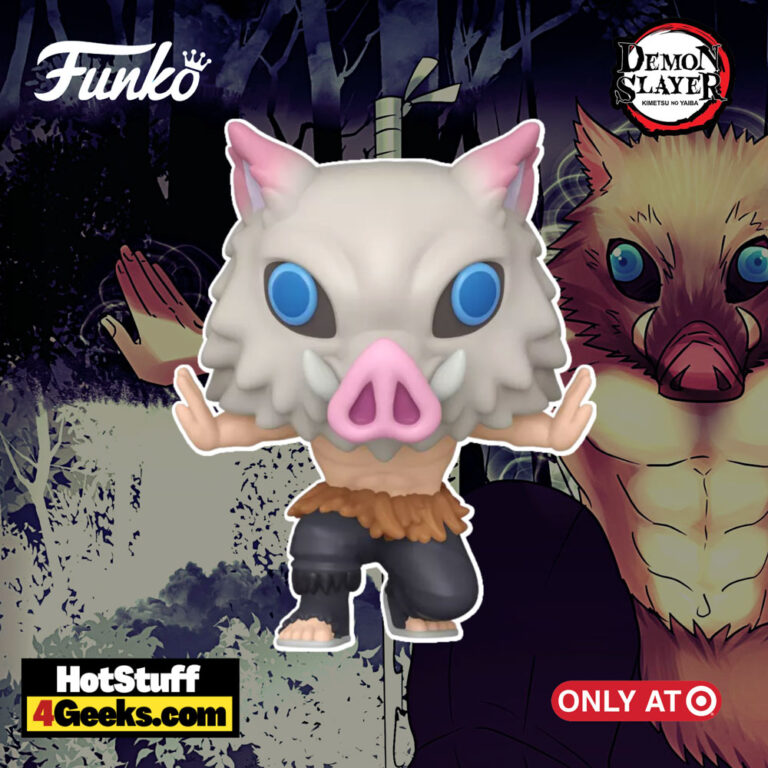 Funko POP! Animation: Demon Slayer – 7th Form Inosuke Hashibira Funko Pop! Vinyl Figure – Target-Con 2023 exclusive
Inosuke Hashibira is a beloved character from the popular anime series Kimetsu no Yaiba and the new Funko POP! Animation: Demon Slayer – 7th Form Inosuke Hashibira Funko Pop! Vinyl Figure – Target-Con 2023 exclusive figure captures his wild energy perfectly.
The pop figure is releasing today at 2.30 AM CST at the links below – click to jump or scroll to continue reading!
From his wild hair and fierce expression to his complete Demon Slayer get-up, this Funko Pop is a flawless recreation of the one and only Inosuke. With an onset of flapping fabric and vibrant blue eyes, it's impossible to take your gaze off this fantastic figure.
Fans will love adding this to their ever-growing collections or displaying it prominently as an ever-present reminder of their allegiance to the Demon Slaying Corps.
The Target-Con 2023 exclusive Inosuke Hashibira 7th Form Funko Pop! can be found at the links below (click to jump!)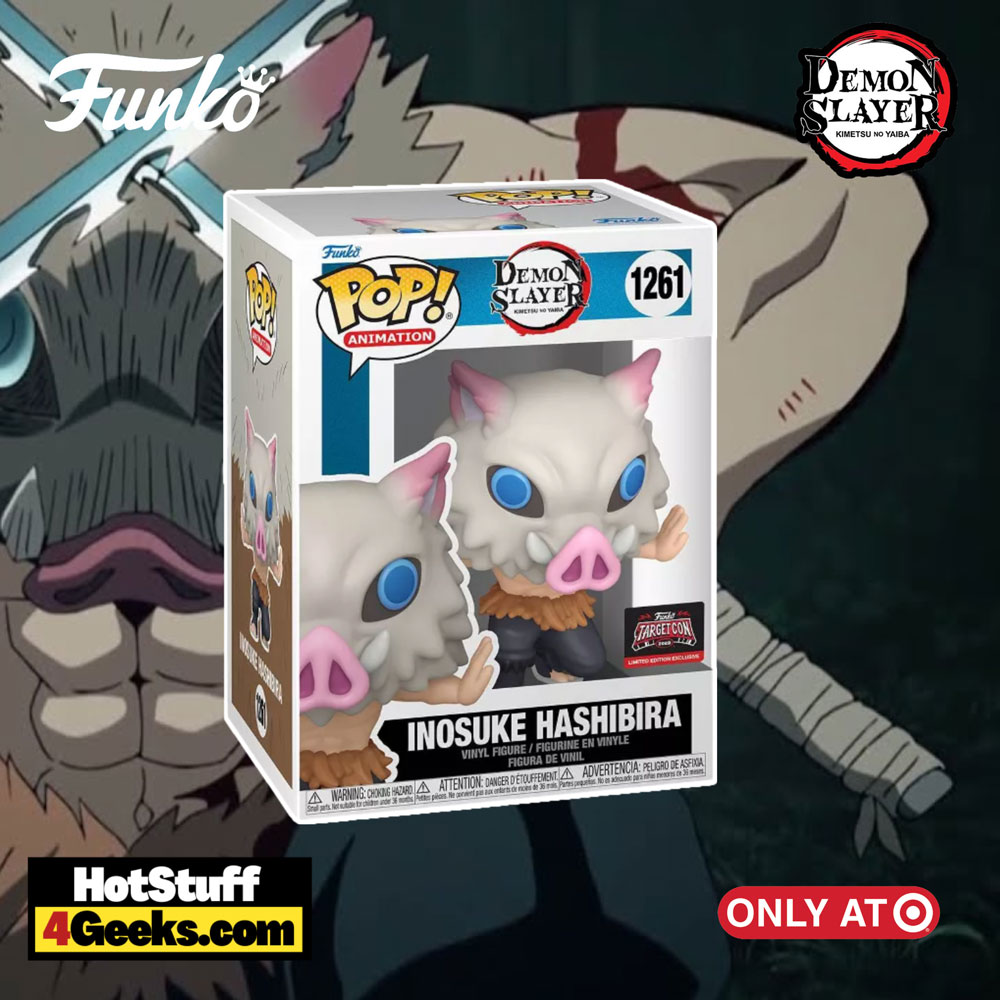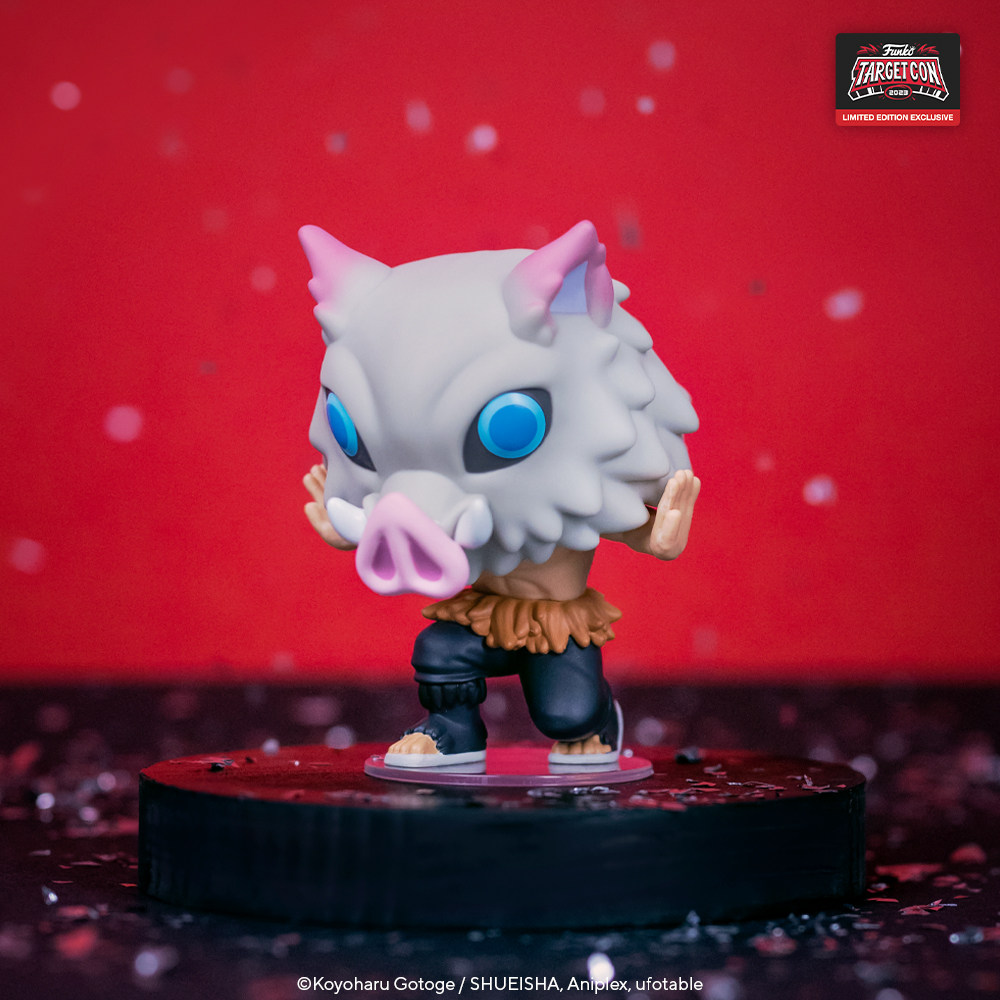 Inosuke Hashibira is one of the characters in the popular anime series "Demon Slayer: Kimetsu no Yaiba."
He is a hot-headed and impulsive warrior who has developed his own unique fighting style.
Inosuke's 7th form is a powerful and complex technique he developed through trial and error.
The technique involves a series of fast and precise movements that allow Inosuke to unleash a devastating attack on his opponents. It requires high skill and talent, and only the most experienced warriors can master it.
Inosuke's 7th form is notable for its use of dual blades, which are used in a unique and unorthodox manner.
Inosuke holds one blade in his mouth while the other is in his hand. This allows him to attack his opponents from unexpected angles and catch them off, guard. The technique is also characterized by its use of high-speed spinning movements, which add a deadly force to Inosuke's attacks.
The 7th form is not without its risks, however.
Inosuke's unbridled enthusiasm and impatience can sometimes get the best of him, leading him to use the technique in situations where it may not be the most effective.
Additionally, it requires a great deal of physical exertion, which can leave Inosuke vulnerable if he is not careful.
Despite these risks, Inosuke's 7th form has proven to be a powerful and effective tool in his arsenal.
It has allowed him to defeat some of the most formidable opponents in the series and has earned him a reputation as a fearsome warrior.
Starting now, you can receive 10% off in-stock items with my special link at Entertainment Earth!
 Enjoy!
As an Amazon Associate I earn from qualifying purchases
Want more stuff like this?
Get the best viral stories straight into your inbox!
Don't worry, we don't spam