2023 NEW Agent Venom Funko Soda – PX Previews Exclusive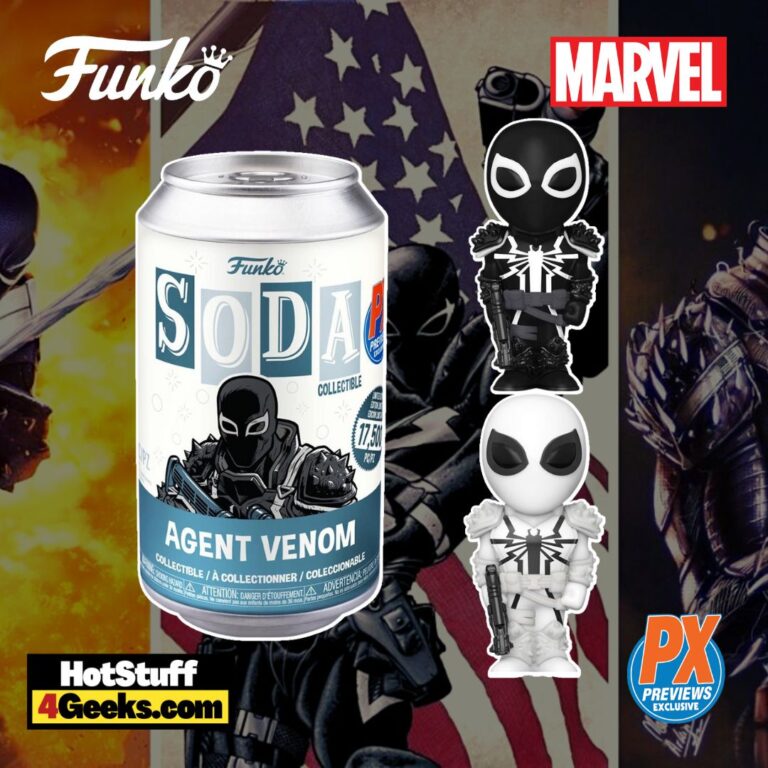 If you're a Marvel enthusiast, there's a good chance you're already familiar with the enigmatic Agent Venom, an unsung hero with a story as gripping as his superhuman abilities. So imagine carrying a miniaturized, stylized version of this unique character right on your desk or shelf. Enter the new Funko Pop! Soda: Marvel – Agent Venom Funko Soda Vinyl Figure – PX Previews Exclusive.
The pop soda can be found at the links below – click to jump or scroll to continue reading!
But this isn't just any Funko Soda. Instead, it embodies Flash Thompson's spirit – a war hero turned superhero, Agent Venom. The character's intricate journey is captured in the loving details of the figure, from his menacing appearance to his heroic pose.
This Soda isn't just a collectible; it's a snapshot of Agent Venom's compelling story, a testament to his indomitable spirit and relentless pursuit of justice.
Don't think of it as a mere figure, but rather a mini ambassador of the Marvel Universe, a reminder of the resilience of the human spirit even in the face of adversity.
The PX Exclusive Agent Venom Soda Figure is coming soon. There's no release date yet, but stay tuned because I'll update more information in the long run.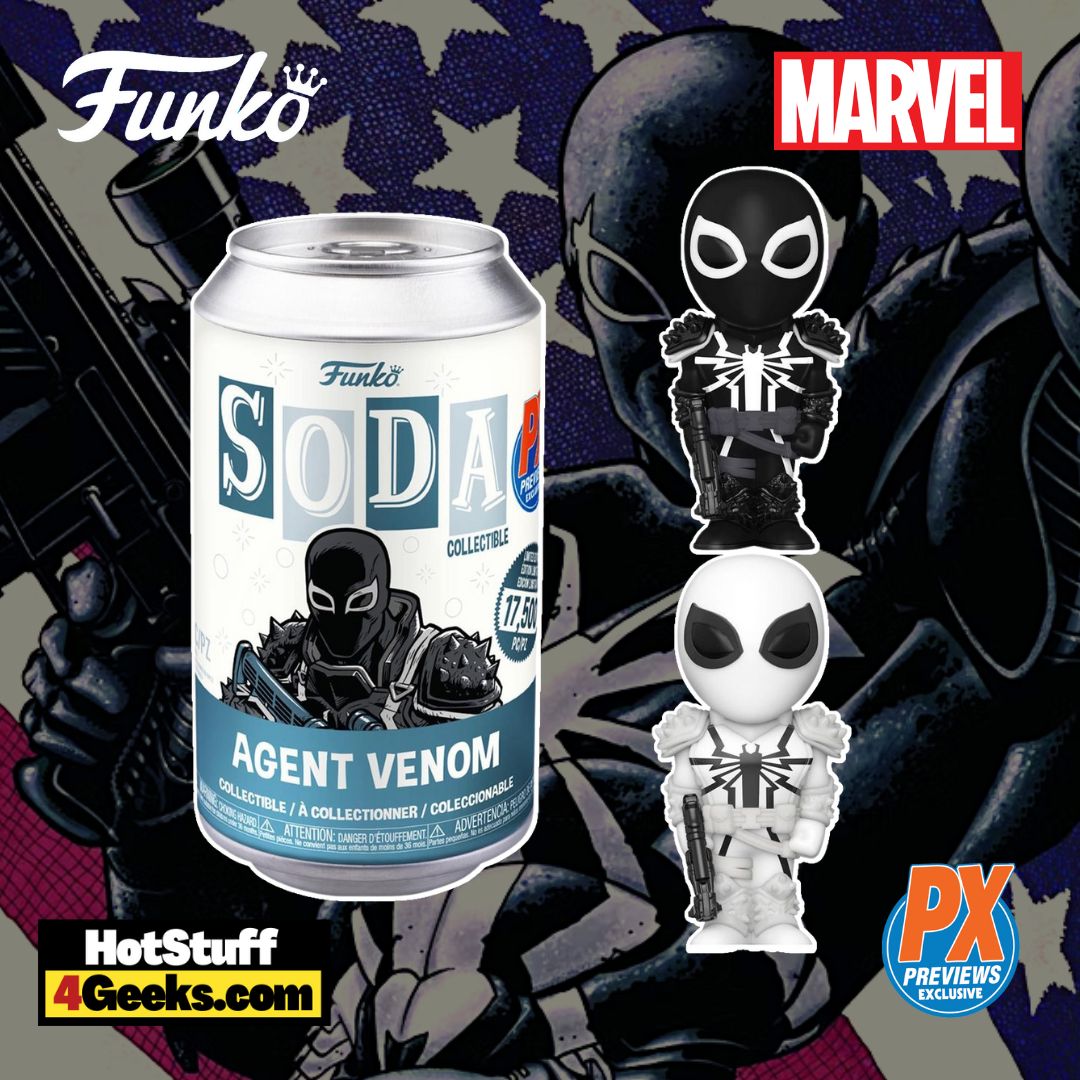 Suppose you've ever caught yourself lost in the tangled web of the Marvel Universe.
In that case, you might just stumble upon a hero who might not be your regular Spidey but is equally captivating – the enigmatic Agent Venom.
This isn't your everyday superhero origin tale but a transformation that teems with raw human experience, grit, and resilience.
You see, Agent Venom isn't just a man in a suit; he's Flash Thompson, a once-popular high school jock turned war hero. And guess what? He's also the biggest Spider-Man fan you'll ever meet.
Flash and Peter Parker's shared history is layered with irony, rivalry, and, eventually, an unlikely friendship. A testament to the adage that everyone has more than one side to their story.
Flash's journey from the schoolyard to the war front is a narrative filled with turbulence and unexpected heroics. A life-altering injury in the Iraq war saw Flash losing both his legs.
This tragic event would, however, serve as the doorway to his transformation into Agent Venom, thanks to a particular symbiote provided by Project Rebirth 2.0.
Once bonded with the symbiote, Flash became the bane of villains, using his newfound abilities to keep the forces of evil in check. He wasn't just a man anymore; he was a superhuman.
Call him the anti-hero, if you will, but his actions spoke louder than labels.
He grappled with monsters, stood shoulder to shoulder with Avengers, and even went up against Spider-Man himself!
But remember, the man beneath Agent Venom's suit is a soldier who carries the burden of loss and trauma.
Yet, he found a way to rise above it all, channeling his pain into an unyielding pursuit of justice.
This tale isn't just about superhuman strength or venomous powers; it's a testament to the human spirit's resilience.
And this spirit truly defines the enigma that is Agent Venom.
So, the next time you flip open a Marvel comic, you'll know there's more to this venomous hero than what meets the eye.
Funko Pop! Soda: Marvel – Agent Venom Funko Soda Vinyl Figure – PX Previews Exclusive
Available at:
Starting now, you can receive 10% off in-stock items with my special link at Entertainment Earth!
 Enjoy!
As an Amazon Associate I earn from qualifying purchases
Want more stuff like this?
Get the best viral stories straight into your inbox!
Don't worry, we don't spam