2023 NEW Attack on Titan – Porco Galliard Funko Pop! Exclusive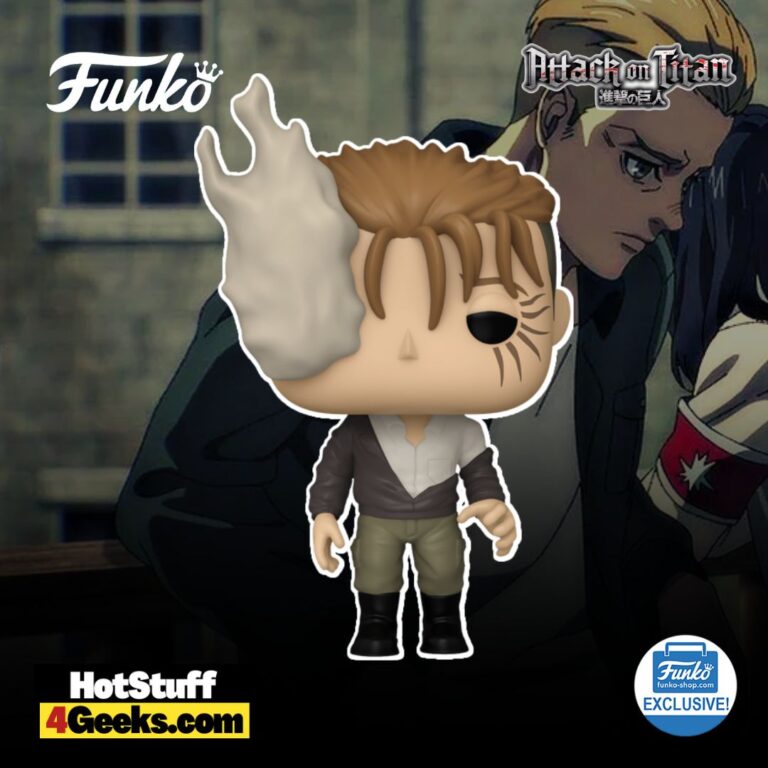 Step into the thrilling world of Attack on Titan with the new Funko Pop! Animation: Attack on Titan – Porco Galliard Funko Pop! Vinyl Figure – Funko Shop Exclusive. This exclusive Funko Shop figure embodies the spirit of Porco – battered yet unbroken, a testament to his indomitable will.
To get your hands on this Pop Vinyl Figure at its launch, be sure to check out the links I've provided below – click to jump or scroll to continue reading!
As humanity teeters on the brink of destruction, who better to have by your side than Porco Galliard, the Jaw Titan himself?
This figure captures the essence of Porco, reflecting the determination in his eyes and the resolve to protect his loved ones at all costs.
The attention to detail on this figurine is exceptional – from the battle scars that tell stories of past fights to the cog-like jaw, synonymous with Porco's devastating power.
It's a reminder of the immense battles fought, the hardships endured, and the unwavering courage shown by this stalwart warrior.
Adding this piece to your collection is not just about owning a collectible.
It's about honoring Porco Galliard, the resilient soldier who embodied strength and loyalty in equal measure.
This figure celebrates a character who stood his ground, bracing against the winds of war, ready to do whatever it took to shield those he cared for.
Truly, a perfect tribute to an unforgettable hero!
The Funko Shop Exclusive Porco Galliard Funko Pop! can be found at the links below (click to jump!)
From the sweeping narrative arc of Attack on Titan emerges Porco Galliard, an enigmatic character whose prowess as the Jaw Titan captivates audiences worldwide.
Intricate as the strokes of a master painter's brush, Porco's character is a potpourri of courage, resentment, strength, and a smidge of soft-heartedness – a cocktail that makes him an undeniably compelling presence in the series.
Stepping into the shoes of the Jaw Titan, Porco inherited a legacy associated with strength and agility.
Dwarfed by the towering forms of other Titans, the Jaw Titan may seem less imposing, but remember, dynamite comes in small packages.
Powered by remarkable speed and jaw-dropping power (literally), Porco's Jaw Titan dismantles everything that stands in its way, be it enormous fortifications or the indomitable War Hammer Titan's crystal.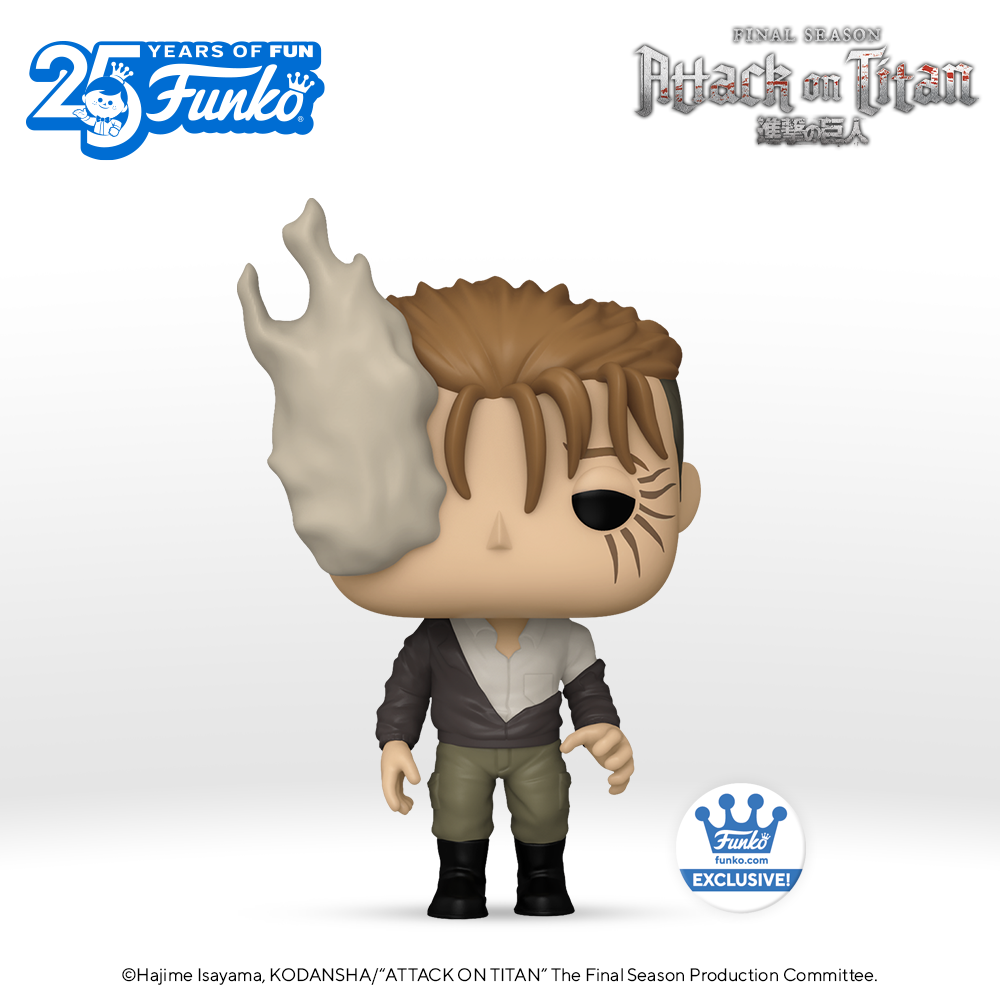 Indeed, beneath the guise of its compact size, the Jaw Titan harbors a tempestuous power that sends shockwaves through the battlefield.
Porco's underlying resentment towards his fellow soldier, Eren Yeager, adds a fascinating layer to his persona.
This hostility, a testament to the profound psychological effects of war, often manifests as unexpected swings of target mid-battle.
But is it just animosity, or is there more to it than meets the eye?
After all, the battlefield is not just a place of physical combat, but of intense emotional turmoil as well.
What's particularly captivating about Porco is his unwavering loyalty.
Despite a gruff exterior, Porco is ever willing to lay down his life for his comrades, showcasing bravery that contradicts his outwardly rough demeanor.
His camaraderie with Pieck Finger speaks volumes about his ability to form deep bonds, adding a touch of humanity to the otherwise hardened warrior.
Then there's the underlying symbolism. Porco, translating to 'pig' in Italian and Portuguese, stirs up a cloud of ambiguity.
Is it just a coincidence, or is it a sly nod towards his resilient and tenacious nature, traits often associated with these intelligent creatures?
Perhaps the most unexpected twist in the tale is Porco's popularity – or the lack thereof.
Surprisingly, despite his integral role in the storyline, Porco doesn't quite make it to the top tiers of the popularity poll. But that's the beauty of complex characters, isn't it?
They may not always be universally adored, but their depth and complexity make them unforgettable.
In the end, Porco Galliard is more than just the Jaw Titan.
He's a character study in resilience, a soldier bearing the weight of immense power, and a man wrestling with his inner demons, making him one of Attack on Titan's most compelling figures.
Funko Pop! Animation: Attack on Titan – Porco Galliard Funko Pop! Vinyl Figure – Funko Shop Exclusive
Available at:
Starting now, you can receive 10% off in-stock items with my special link at Entertainment Earth!
 Enjoy!
As an Amazon Associate I earn from qualifying purchases
Want more stuff like this?
Get the best viral stories straight into your inbox!
Don't worry, we don't spam