2023 NEW Attack on Titan: Yelena Funko Pop! Exclusive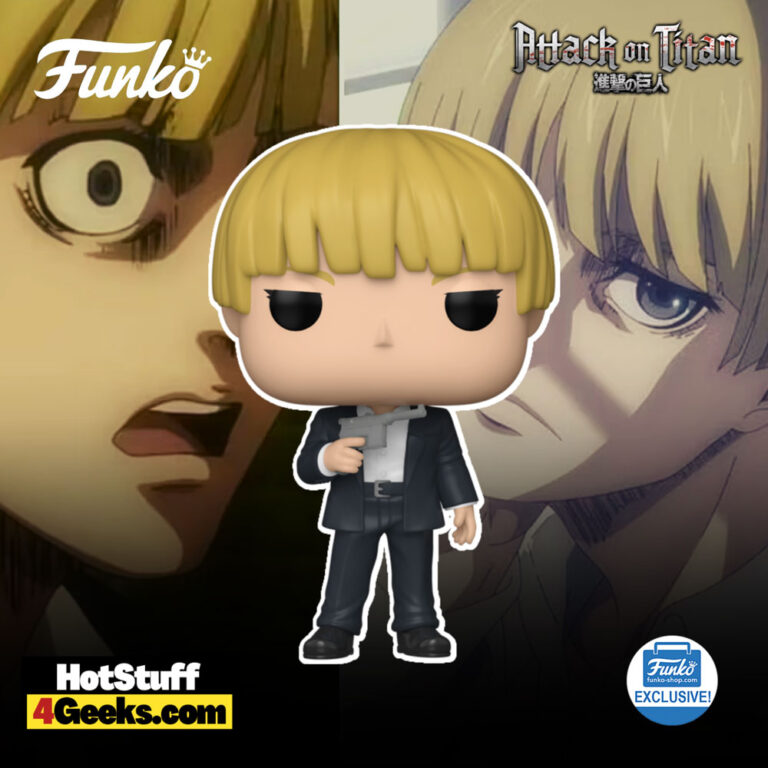 Attention, Attack on Titan aficionados! Prepare to face off against the cunning and elusive Funko Pop! Animation: Attack on Titan: Yelena Funko Pop! Vinyl Figure – a Funko Shop Exclusive. This devious strategist is anything but a lightweight, with her razor-sharp intellect and desire to rewrite history. This exclusive figure perfectly captures Yelena's steely determination to bring her diabolical schemes to fruition, giving us mere mortals a pause for thought.
The pop figure is dropping today at 9.30 AM PT and can be found at the links below – click to jump or scroll to continue reading!
Pop! Yelena from Attack on Titan is here to crash the party, whether you asked for it or not!
This exclusive figure oozes cold, calculating evil and looks ready to dole out her brand of justice no matter the consequences.
She may be a villain, but hey – we all need to take a walk on the wild side sometimes, right? So better prepare your collection for battle because she's coming in hot!
The Funko Shop Exclusive Yelena Funko Pop! from Attack on Titan can be found at the links below (click to jump!)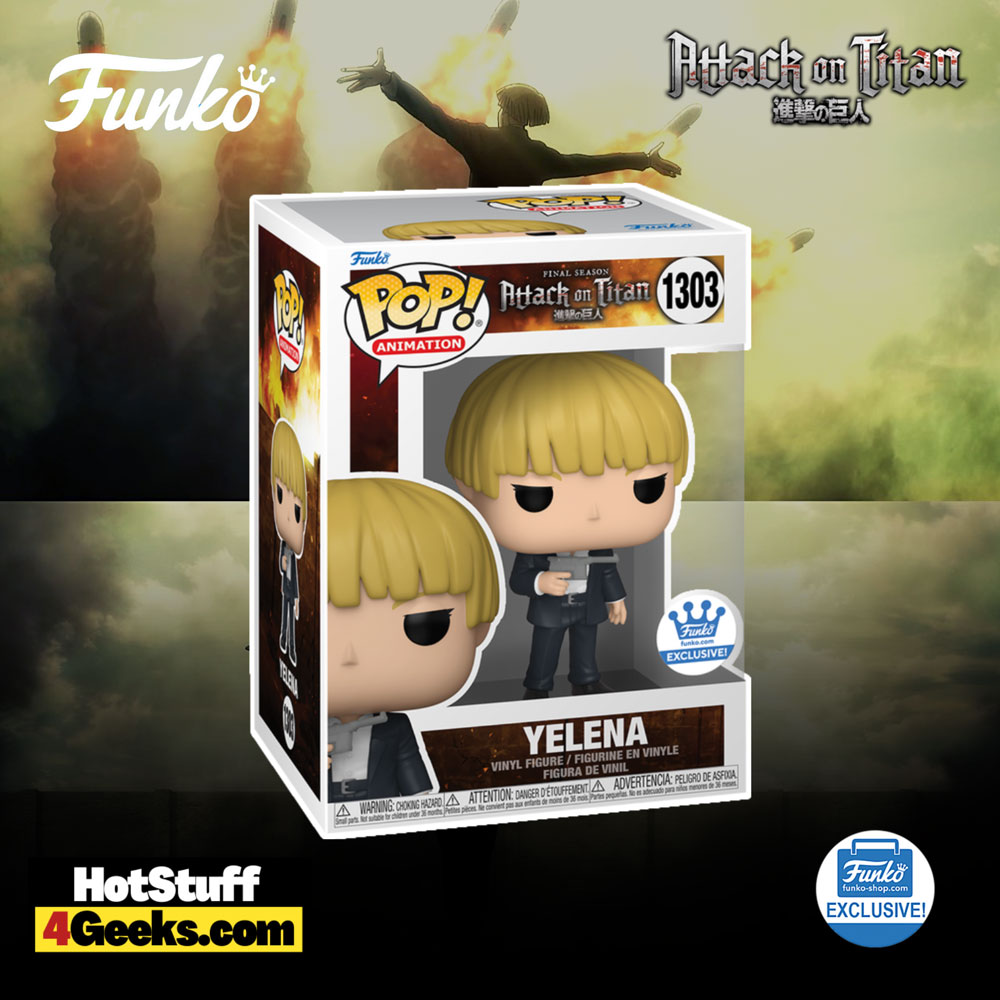 Yelena, the towering and charismatic figure in Attack on Titan season 4, has captured the attention and curiosity of fans worldwide.
But who is she, really?
Born in Marley, Yelena grew up as an ordinary citizen before becoming disillusioned with her nation's ideology.
This dissatisfaction led her to cross paths with Zeke Yeager, and together they hatched a plan to change the world.
To secure her place in history, Yelena fabricated her past, claiming to be from a nation conquered by Marley.
Standing at 190 cm (6'3″), Yelena is the tallest female character in Attack on Titan.
Her striking appearance is further accentuated by her short blonde bob, straight bangs, and large dark gray eyes.
Coupled with her androgynous features and cunning, mysterious aura, Yelena is nothing short of captivating.
As for her age, speculation abounds. However, most fans agree she's likely around Zeke's age, placing her in her late twenties.
Given her prominent role in Zeke's forces and wealth of experience, it's safe to say she's no spring chicken.
Yelena's composure and wit are some of her most defining characteristics.
She remains calm under pressure and often displays a dry sense of humor. Even when faced with failure or confrontation, Yelena is quick to accept responsibility and offer an apology.
This enigmatic figure first made her mark during Eren's assault on Liberio, which aimed to eradicate Marley's military leadership and provide an opportunity to bring Zeke to Paradis.
Yelena's ruthlessness is evident in her willingness to use force against allies and enemies, making her an unforgettable character in the series.
Yelena's penchant for deception is a crucial aspect of her persona.
She possesses a unique ability to identify others' vulnerabilities and exploit them to her advantage.
This skill enabled her to gather a group of oppressed individuals under the banner of the Volunteers, an organization ostensibly dedicated to helping Paradis overthrow Marley.
However, Yelena's true intentions are far more self-serving, adding another layer of intrigue to her character.
Funko Pop! Animation: Attack on Titan: Yelena Funko Pop! Vinyl Figure – a Funko Shop Exclusive
Available at:
Starting now, you can receive 10% off in-stock items with my special link at Entertainment Earth!
 Enjoy!
As an Amazon Associate I earn from qualifying purchases
Want more stuff like this?
Get the best viral stories straight into your inbox!
Don't worry, we don't spam