2023 NEW Attack on Titan: Zeke Jaeger Funko Pop! HT Exclusive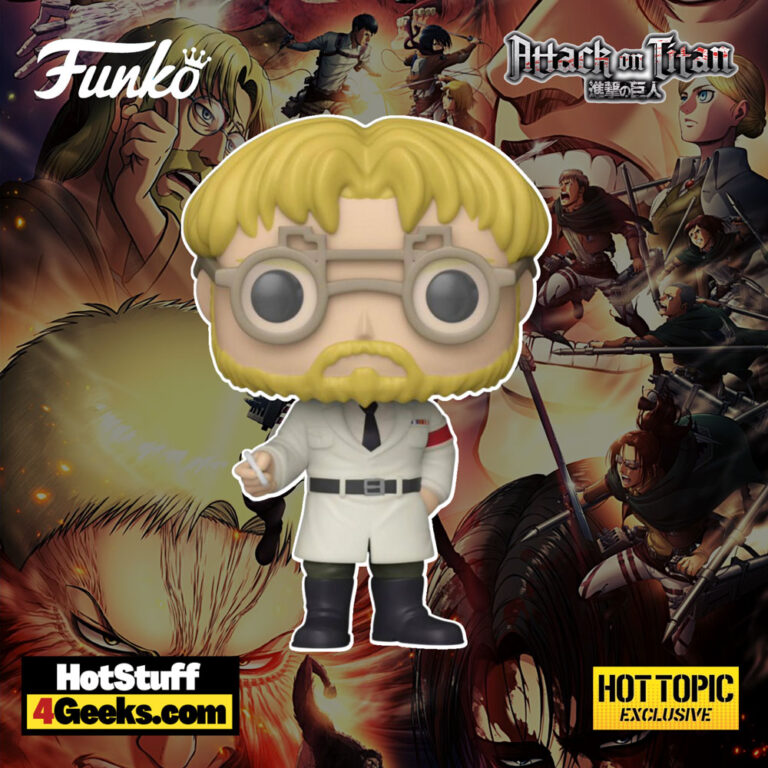 It's undeniable that without Zeke Jaeger's presence, the drama and stakes in the Attack On Titan anime certainly wouldn't be so high. In celebration of his enormous impact on the show, a Funko Pop! Animation: Attack on Titan: Zeke Jaeger Funko Pop! Vinyl Figure – Hot Topic Exclusive is coming!
The pop figure is now available for pre-order at the links below – click to jump or scroll to continue reading!
Zeke Jaeger has become something of a villainous icon in the Attack On Titan universe, despite his complex nature.
So, it comes as no surprise then that the new Attack On Titan: Zeke Jaeger Funko Pop! is being met with excitement from fans of the series.
This release features an incredible design that captures Zeke's cunning and mysterious demeanor.
Any fan of Attack on Titan will want to include this piece in their collection, a testament to the influence and mystery around Zeke Jaeger's character and legacy.
The Hot Topic Exclusive Zeke Jaeger Funko Pop! is now available for pre-order at the links below (click to jump!)
Zeke Jaeger is the tragic anti-hero at the center of the popular manga and anime series, Attack on Titan. He has a complicated past that follows him everywhere he goes.
From his family history to his disillusionment with society, Zeke's struggles make him very relatable – despite some of his more extreme decisions.
He is an intriguing blend of humanity and monstrousness, which sheds light on some of the motivations for his choices.
Zeke is the son of Grisha Jaeger and Dina Fritz, both Eldian soldiers in the Marleyan military. However, unlike his parents, Zeke was born and raised in Marley and did not have to suffer the same fate as the Eldian people. This upbringing has given him a unique perspective on the world, as he has seen firsthand the cruelty and oppression of his own people.
Zeke's ultimate goal is to end the suffering of the Eldian people, who have been used as weapons and tools of war for centuries.
He believes that the only way to do this is to sterilize all Eldians and end their ability to reproduce, thus putting an end to the cycle of suffering.
Zeke's motivations are noble and understandable, but his methods are cruel and misguided.
Despite his controversial beliefs, Zeke is not a one-dimensional villain. He is a complex and flawed character who has experienced immense pain and loss throughout his life.
He has seen the horrors of the world firsthand and has been shaped by them, causing him to question the morality of his actions.
This internal conflict makes Zeke a tragic figure, as he is torn between his desire to end the suffering of the Eldian people and the knowledge that his methods will cause more harm than good.
Even though Zeke is often depicted as the main antagonist of Attack on Titan, it is impossible to deny the impact that he has had on the series.
His presence has forced the main characters to question their beliefs and provided a thought-provoking commentary on oppression and the consequences of extreme actions.
Starting now, you can receive 10% off in-stock items with my special link at Entertainment Earth!
 Enjoy!
As an Amazon Associate I earn from qualifying purchases
Want more stuff like this?
Get the best viral stories straight into your inbox!
Don't worry, we don't spam