2023 NEW Black Clover: Noelle (Valkyrie Armor) Diamond Funko Pop!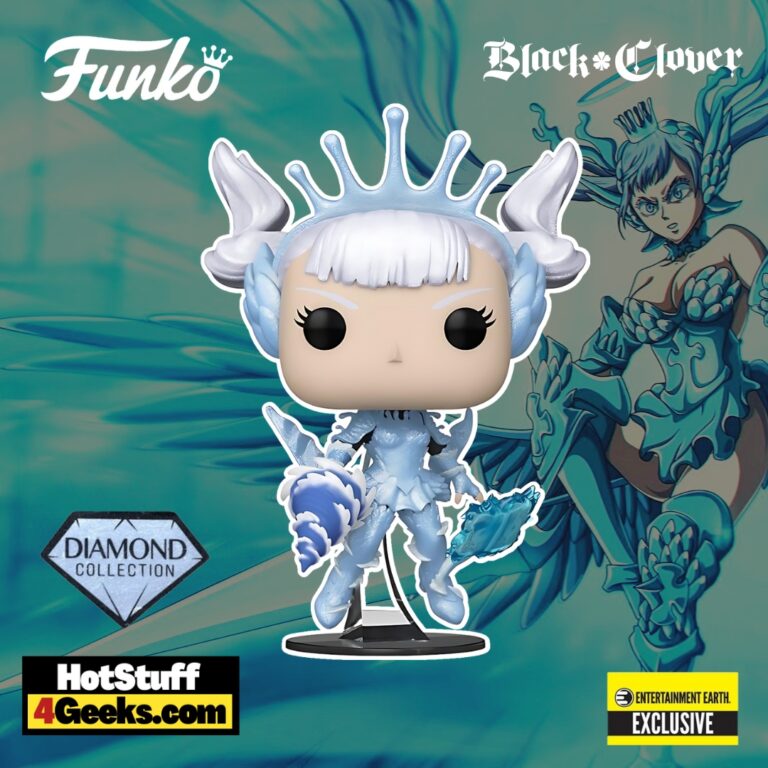 Prepare to be dazzled by the recent release from Funko Pop! It's none other than Funko Pop! Black Clover: Noelle (Valkyrie Armor) Diamond Glitter Funko Pop! Vinyl Figure – Entertainment Earth Exclusive. It isn't just any representation of our water-wielding heroine; it's a shimmering diamond glitter version exclusive to Entertainment Earth.
To get your hands on this Pop Vinyl Figure at its release, be sure to check out the links I've provided below – click to jump or scroll to continue reading!
A Glittering Tribute: The Diamond Glitter Noelle Funko Pop! from Black Clover
This meticulously crafted figure captures Noelle in all her glory. The water magic wielder is decked out in her spell-enhanced Valkyrie Armor, showcasing the awe-inspiring transformation that marked a defining moment in the series.
Glimmering with a diamond glitter finish, this Funko Pop! figure gives fans a sparkling reminder of Noelle's magic and the shining spirit beneath it.
While it's easy to marvel at the stunning exterior, let's not forget what this collectible signifies – Noelle's immense power and journey toward harnessing it.
Every intricate detail is a tribute to her character – royal blood, an underestimated mage, and a tenacious member of the Black Bulls.
This figure isn't just a collectible; it's a nod to the sheer brilliance of Noelle Silva.
It's a must-have for fans who've cheered on Noelle's journey, watched her grow, and celebrated her victories.
So, get ready to add some glittering magic to your collection with this shining tribute to Noelle Silva.
The Entertainment Earth Exclusive Noelle (Valkyrie Armor) Diamond Glitter Funko Pop! can be found for purchase at the links below (click to jump!)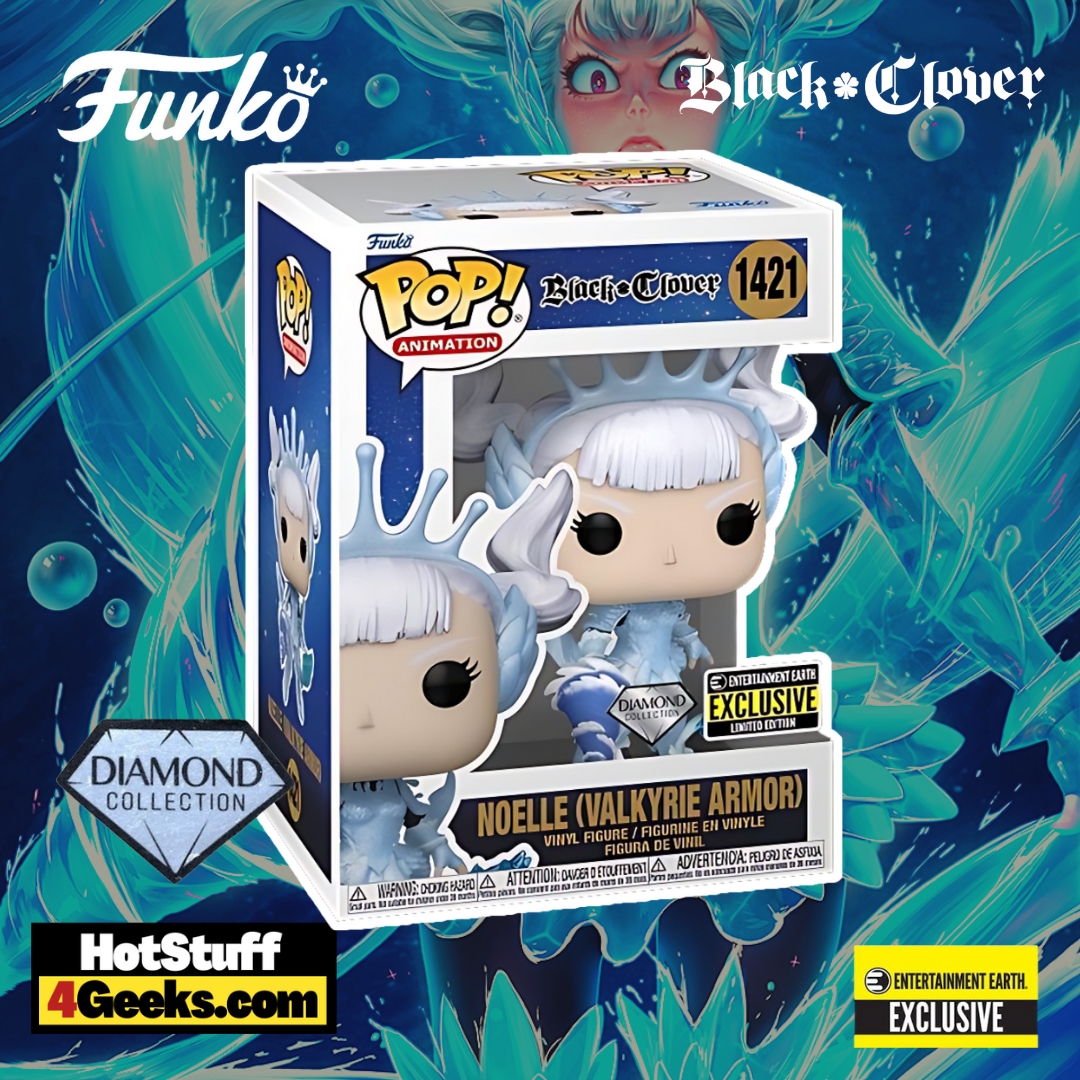 Dive Deep: Unveiling the Power and Potential of Noelle Silva in Black Clover
Noelle Silva, an integral character in the anime series "Black Clover," defies the odds to become a powerhouse within the Magic Knights and the Black Bulls.
Hailing from the Silva family, a bloodline with royal status and immense magical capabilities, Noelle's journey is a testament to the spirit of persistence and resilience.
Noelle's claim to fame in the magical sphere is her mastery of water magic. This isn't just your run-of-the-mill water magic, though.
We're talking about a unique form of mana manipulation that is as fascinating as formidable.
Unsurprisingly, her water magic is a force to be reckoned with, given that it has been studied and refined for generations.
A pivotal turning point in Noelle's growth was during the Elf Reincarnation Arc, where she adopted her mother's spell, resulting in the iconic Valkyrie Armor.
This armor, a dazzling manifestation of Noelle's magic, enhances her offense, defense, and mobility, marking a milestone in her journey toward harnessing her immense magical prowess.
While her older brother Nozel's magic is silver-based and intrinsically durable, Noelle's magic, though based on the element of water, has the power to match, if not surpass, the strength of his mercury magic.
Her strength lies not in replicating existing techniques but in innovating and pushing the boundaries of her own magical abilities.
However, Noelle's power isn't solely vested in her magical abilities.
A significant factor contributing to her rise in the magical ranks is her affinity towards physical combat.
You see, Noelle's training within the Black Bulls, especially her interactions with Asta, has heavily influenced her combat style.
This has given her an edge in stamina that could outlast many of her counterparts, even Nozel.
Another point in Noelle's favor is her ability to overcome personal and social biases, something she has worked tirelessly during her time with the Black Bulls.
It's the antithesis of the classist ideology that many nobles in the Clover Kingdom hold.
She has learned to recognize the value of every individual, regardless of their social status, making her a genuinely progressive character.
Noelle's journey is far from over. There's a long path ahead, with challenges that will test her magic and resolve.
Yet, with her unwavering determination and ever-growing mastery of water magic, Noelle Silva continues to impress, proving repeatedly that she's a force to be reckoned with in the magical realm of "Black Clover."
Her journey is a brilliant example of growth, showcasing how one can leverage their strengths, overcome personal barriers, and rise to greatness.
In a world teeming with magic, the human spirit truly shines. And Noelle Silva is a shining star in her own right.
Starting now, you can receive 10% off in-stock items with my special link at Entertainment Earth!
 Enjoy!
As an Amazon Associate I earn from qualifying purchases
Want more stuff like this?
Get the best viral stories straight into your inbox!
Don't worry, we don't spam