2023 NEW Boruto POP: Momoshiki Funko Pop! HT Exclusive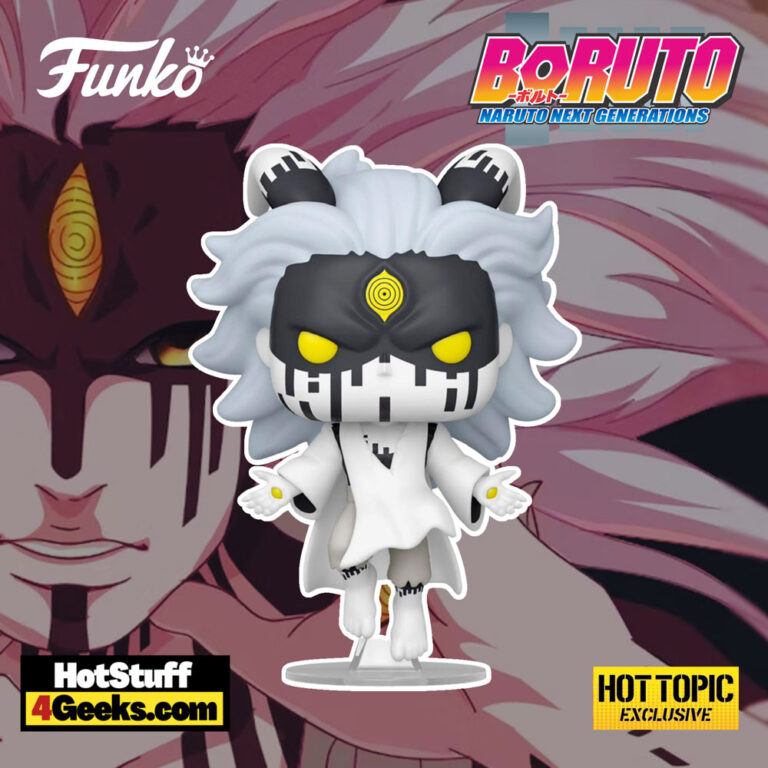 The new Funko Pop! Animation: Boruto: Naruto Next Generations – Momoshiki Funko Pop! Vinyl Figure – Hot Topic Exclusive is an exciting addition to any collector's series. This exclusive vinyl figure captures the mysterious villain in all his glory after absorbing Kinshiki – the perfect moment of villainous power and accomplishments.
The pop figure is now available for order at the links below – click to jump or scroll to continue reading!
If you are a fan of the anime series Boruto: Naruto Next Generations, you won't miss out on this exclusive Momoshiki Ōtsutsuki Funko Pop!
Featuring unparalleled detail and craftsmanship, this vinyl figure is sure to be an exciting and engaging addition to your collection.
This classic figure shows Momoshiki after he has absorbed Kinshiki, with his unique form standing in powerful defiance.
The distinct details and amazing imposing look showcase this villain's power and aura of fear that made him one of the most well-known villains in the show.
The Hot Topic Exclusive Momoshiki Funko Pop! is now available for order at the links below (click to jump!)
The "Boruto" anime series, a sequel to the wildly popular "Naruto" anime, has introduced a new generation of characters, with Momoshiki Ōtsutsuki being one of the most prominent and sinister villains in the series.
He is a member of the powerful and ancient alien race known as the Ōtsutsuki clan, representing a significant threat to the world of the Naruto universe.
Momoshiki Ōtsutsuki, the ultimate villain in the "Boruto" anime series, is an ancient being with formidable powers.
He preys on ninjas' chakra to keep himself alive, and his deviousness knows no bounds when fulfilling his goals.
His long-term plan is a dire one: to use an infinite number of tailed beasts to create a god tree and take over the world for his own means.
Momoshiki represents a seemingly insurmountable foe that threatens all ninja forces who oppose him.
However, Momoshiki is not just a one-dimensional villain.
The anime does a good job of fleshing out his character and revealing his motivations, which makes him a more complex and interesting character.
Fortunately, he lacks a complete understanding of humanity—specifically the unyielding courage that can arrive when fighting in defense of family and friends—and this blindness may turn out to be his greatest undoing!
Check out more "Boruto" Pops here.
Starting now, you can receive 10% off in-stock items with my special link at Entertainment Earth!
 Enjoy!
As an Amazon Associate I earn from qualifying purchases
Want more stuff like this?
Get the best viral stories straight into your inbox!
Don't worry, we don't spam