2023 NEW Britney Spears's Blackout Funko Pop! Album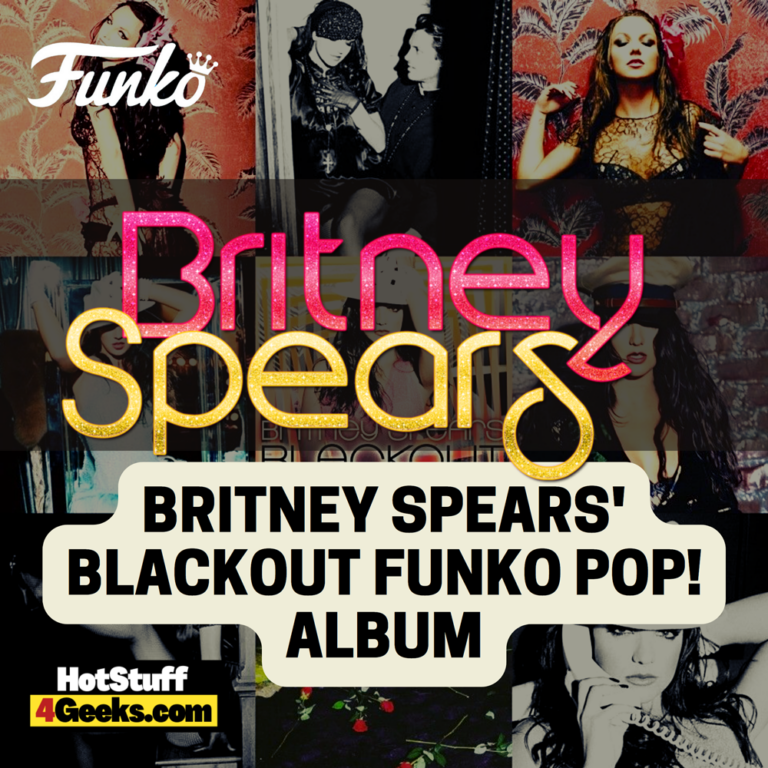 Not official until confirmed.
Step into a pop culture time machine with the new Funko Pop! Albums: Britney Spears's Blackout Funko Pop! Album Vinyl Figure. As you unwrap this special vinyl figure, you're instantly transported back to 2007. This isn't just another collectible; it's a mini time capsule that perfectly encapsulates a key moment in Britney's career.
To get your hands on this Pop Album at its launch, be sure to check out the links I've provided below – click to jump or scroll to continue reading!
The star of this Funko Pop! Album is none other than Britney herself, frozen in time during her 'Blackout' era.
Sporting her signature look, it's Britney as you remember her – a pop music revolutionary bravely charting unknown territories.
What sets this piece apart isn't just the meticulous detailing. It's the spirit of the 'Blackout' era it carries.
It encapsulates a time when Britney pushed boundaries and redefined pop music.
This vinyl figure serves as a nod to her daring spirit, her resilience, and her impactful contributions to music.
In the end, it's more than just a cool collectible. It's a tribute to a legendary artist, a moment in time, and the enduring power of music. And it's all yours to treasure.
Britney Spears's Blackout Funko Pop! Album is coming soon. There's no release date yet, but stay tuned because I'll update more information in the long run.




Britney Spears' "Blackout" is an absolute gem in the crown of pop music.
Can you believe it's been 16 years since its release?
Yet, this album feels as fresh as ever, offering listeners a sonic journey transcending time.
In 2007, Britney wasn't just another pop star.
She was a living testament to the challenges of fame and personal struggles, which resonated deeply in the groundbreaking tracks of "Blackout."
This album wasn't simply a collection of songs. Britney's battleground was an intricate dance between her personal life and a vast musical experiment.
Working closely with some of the industry's top producers like Danja and Bloodshy & Avant, Britney embraced a futuristic and experimental sound that pushed the boundaries of what we understood as pop music.
This was no run-of-the-mill album – "Blackout" was a defiant, daring venture into the unknown.
Who can forget the echo of "It's Britney, bitch" cutting through the air like a laser beam?
It was a bold, unapologetic declaration that continues to echo in our ears and hearts even today.
"Blackout" didn't merely reflect the dark times Britney faced – it completely revolutionized the pop soundscape.
It brought underground EDM into the mainstream, setting a trend still seen in current pop artists' tracks.
Britney effectively broke the mold by capturing the raw essence of club music, altering the course of pop music history.
"Blackout" isn't just a mark of Britney's strength. It's an album that served as a harbinger of the future of pop.
Through her struggle, Britney managed to make a timeless contribution to music.
And for that, we salute her resilience and unmatched talent.
Funko Pop! Albums: Britney Spears's Blackout Funko Pop! Album Vinyl Figure
Available at:
Starting now, you can receive 10% off in-stock items with my special link at Entertainment Earth!
 Enjoy!
As an Amazon Associate I earn from qualifying purchases
Want more stuff like this?
Get the best viral stories straight into your inbox!
Don't worry, we don't spam