2023 NEW Captain Cold Funko Pop! Funko Shop Exclusive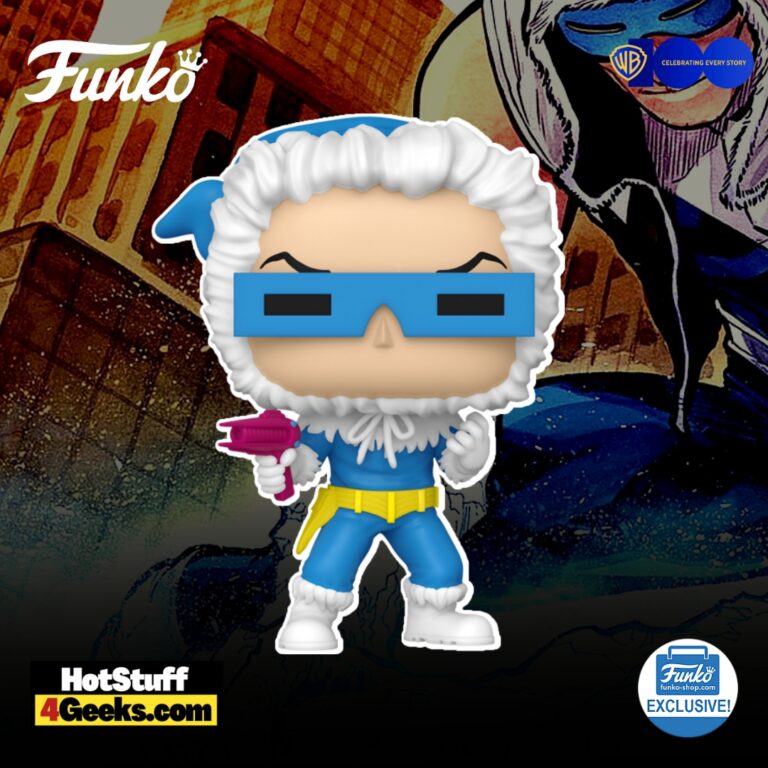 The DC universe has a way of immersing us in its tales, and its characters are nothing short of legendary. Guess who's ready to slide (icy pun intended) into your esteemed lineup? None other than the formidable, multifaceted Leonard Snart, better known as Captain Cold. Brought to life in a visually arresting Funko Pop! DC Heroes Warner Brother 100th Anniversary – Captain Cold Funko Pop! Vinyl Figure – Funko Shop Exclusive (2023 release).
To get your hands on this Pop Vinyl Figure at its release, be sure to check out the links I've provided below – click to jump or scroll to continue reading!
A Frosty Addition to Your Shelf: Captain Cold Funko Exclusive
Dive into the cold, enigmatic universe of DC as Captain Cold, Central City's icy anti-hero, crystallizes into the world of collectibles!
Commemorating Warner Bros.'s monumental 100th Anniversary, Funko Shop drops an exclusive vinyl that no DC fan should miss.
While many villains come and go, Captain Cold's enduring presence, stemming from a rich and intricate backstory, has made him a standout in the annals of comic book history.
As Leonard Snart would've said, it's about honor—even in villainy. And honoring this sentiment, the new Funko Pop! captures every intricate detail of Captain Cold's essence.
That signature cold gun, the icy blue hues, and that defiant stance—it's all there.
So, if you're looking to elevate your DC collection or simply need a reminder of the complexities of heroism and villainy, Captain Cold's Funko avatar awaits!
Cool, right?
The Funko Shop Exclusive Captain Cold Funko Pop! can be found for purchase at the links below (click to jump!)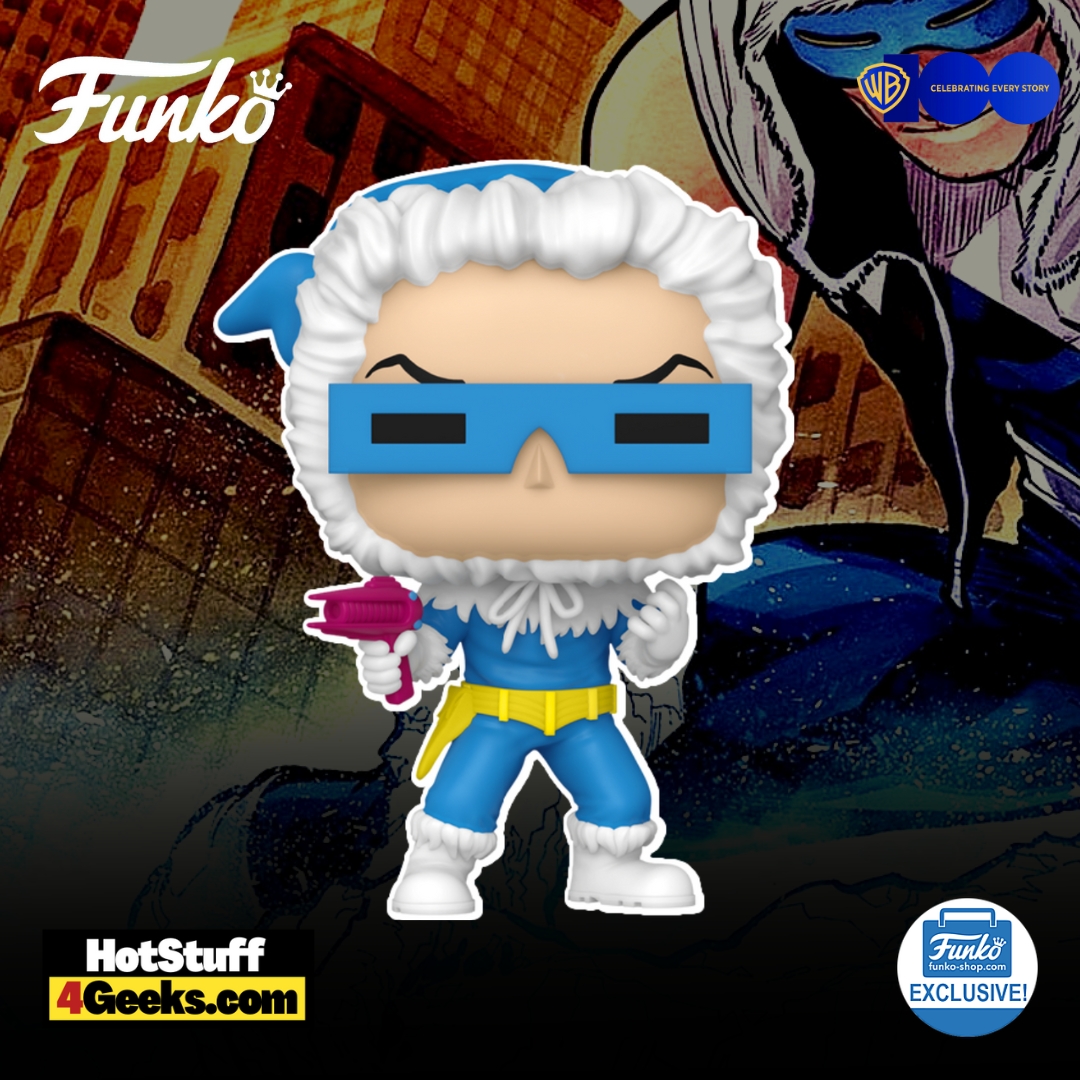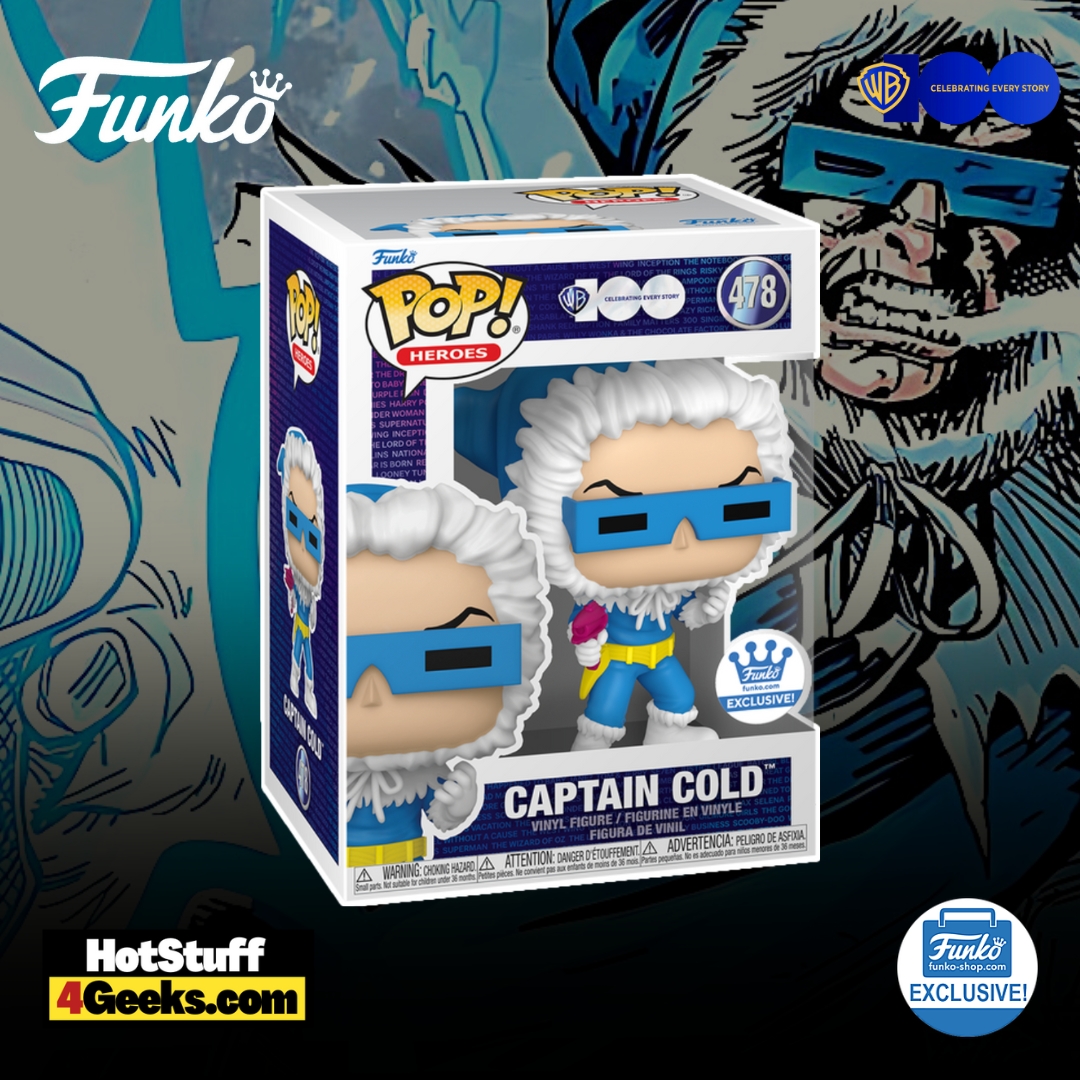 Captain Cold: The Blue-Collar Villain with a Heart of… Ice?
Let's pull back the curtain on one of the DC universe's most enigmatic figures, Captain Cold.
Leonard Snart, aka Captain Cold, isn't your typical run-of-the-mill supervillain.
Nope, he's in a class all his own.
Grab a cup of hot cocoa because, irony aside, this is one cold journey you will want to embark on.
Leonard Snart's story is a masterclass in resilience.
Birthed from adversity, Leonard faced an abusive father, shielding his younger sister from that same torment.
Those tough lessons from childhood became the pillars of his adult life: controlling one's emotions and never harming the vulnerable.
Those lessons, though seemingly bleak, were delivered in a frigid ice cream truck, the only refuge Leonard and his sister found from their father's wrath.
It's poetic, then, that cold would come to define Leonard's legacy.
Starting in the criminal world is no child's play.
Leonard began small, with car heists and gas station robberies.
But destiny had other plans.
Soon, Leonard found himself face-to-face with Flash – Central City's speedster.
The encounter was nothing short of transformative.
Inspired and challenged, Leonard fashioned himself a cold gun from a cyclotron, and Captain Cold was born, setting the stage for a cat-and-mouse game that would span decades.
But Snart is no solo act.
Before long, the Rogues were formed—a supercriminal ensemble ready to take on the Flash
. It wasn't just about mindless crime; they operated with a unique code, primarily, no killing.
While many see them as miscreants, to some, they're more like a dysfunctional family, with Leonard as the surprisingly responsible patriarch.
Twists and turns followed. Captain Cold hung up his cold gun, at one point even turning hero-for-hire.
But like all good stories, tragedy struck when his sister, Golden Glider, met her untimely end.
What followed was a visceral quest for revenge, proving once and for all that beneath Captain Cold's icy exterior was a man of deep emotion and passion.
But the story didn't end there. Events like Flashpoint changed the very fabric of Captain Cold's existence.
While previously he may have had rules, now those were shrouded in ambiguity.
"No killing unless…" became a chilling reminder of how lines can blur and how the battle against inner demons never truly ends.
Leonard's journey is a testament to the complexities of the human psyche.
Here's a character who's danced on both sides of the moral compass, and while he's had his missteps, he's also showcased a degree of honor.
As we look deeper into the story of Captain Cold, one thing becomes clear:
Villain or hero Leonard Snart is a captivating enigma, embodying the grey areas within us all.
Funko Pop! DC Heroes Warner Brother 100th Anniversary – Captain Cold Funko Pop! Vinyl Figure – Funko Shop Exclusive (2023 release)
Available at:
Starting now, you can receive 10% off in-stock items with my special link at Entertainment Earth!
 Enjoy!
As an Amazon Associate I earn from qualifying purchases
Want more stuff like this?
Get the best viral stories straight into your inbox!
Don't worry, we don't spam