2023 NEW Casa Madrigal Bag & Mirabel Diamond Funko Pop!
Just when you thought Disney's Encanto couldn't get any more magical, along comes the new Funko Pop! Disney's Encanto: Mirabel Madrigal Diamond Glitter Funko Pop! and Casa Madrigal Loungefly Mini-Backpack Bundle – Funko Shop Exclusive. This isn't just a collector's item – it's a heartfelt celebration of the vibrant Mirabel Madrigal herself!
The Pop! and Bag Bundle is releasing today at 9.30 AM Pt and can be found at the links below – click to jump or scroll to continue reading! 
As fans know, Mirabel is the essence of true strength, resilience, and empathy – no magical gift is needed. And this Diamond Glitter Funko Pop! is her spitting image!
Hidden inside the charming arched blue door of the mini backpack, our star, Mirabel, is waiting to be discovered.
Just as she did in the film, she's there to brighten your day, showing us that magic truly comes in different forms.
But wait, there's more. The backpack's design is no less intriguing than Mirabel's character. Emulating the vibrant and bustling Casa Madrigal, it captures the movie's spirit in delightful detail.
From the magical miracle candle perched on a windowsill to Mirabel's circular butterfly motif on the back, it's filled with subtle nods to the narrative we all love.
So, if you're an Encanto fan or just have a soft spot for our fearless heroine, this bundle is a treasure waiting to be claimed. Don't miss your chance to bring home a piece of the Madrigal magic.
After all, it's not every day that you find a backpack that's just as extraordinary as Mirabel herself!
The Limited Edition Casa Madrigal Bag & Mirabel Diamond Funko Pop! Bundle can be found at the links below (click to jump!)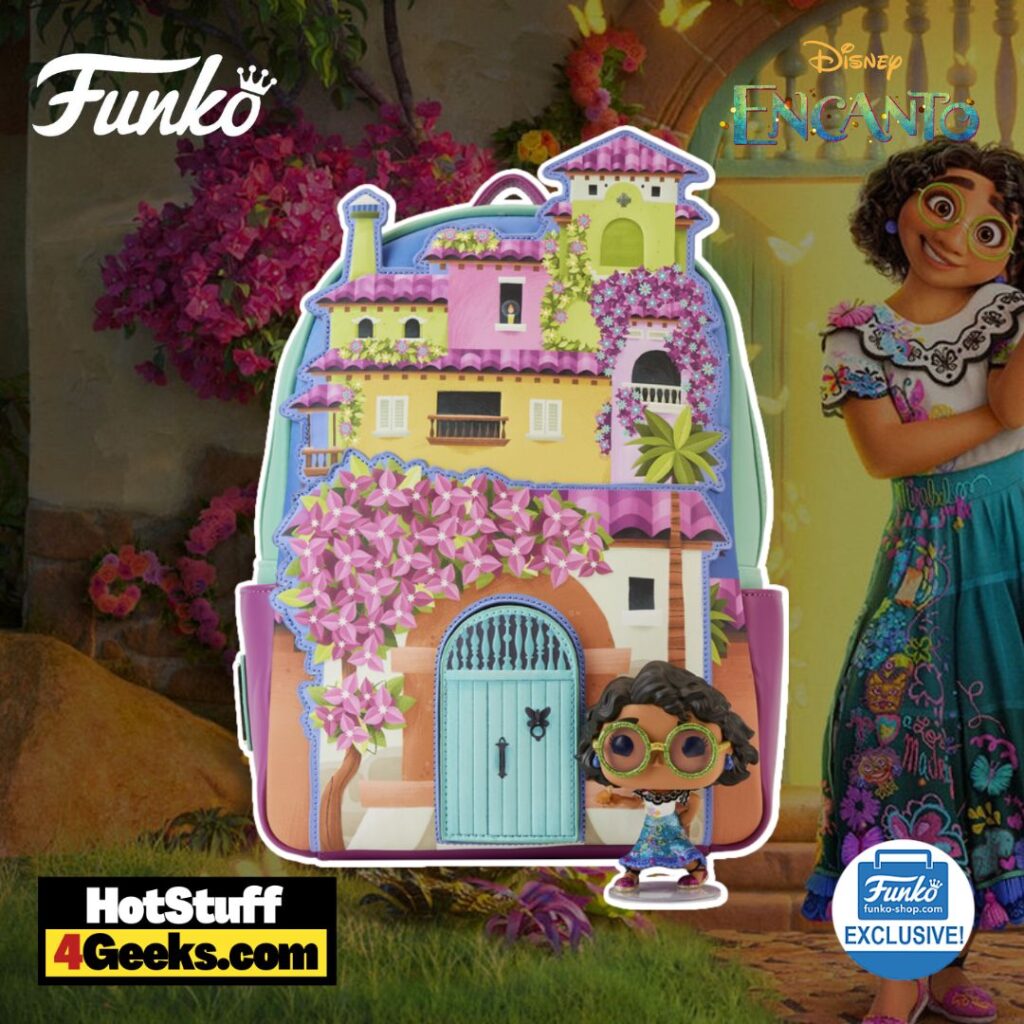 Ever watched a Disney movie where the lead isn't endowed with magical powers? Sounds intriguing, doesn't it?
Allow me to take you into the heart of Disney's Encanto, where we meet our unusual yet inspiring heroine – Mirabel Madrigal.
Mirabel's story deviates from the typical Disney narrative. In the lush backdrop of Encanto, every Madrigal is granted a special gift, magic of their own. Mirabel, though, stands out in her stark lack of these powers.
But don't mistake her as ordinary.
In fact, her absence of a traditional gift forms the tapestry of her captivating story, underscoring her unique charm.
While her family revels in their powers, Mirabel's strength stems from her audacity to speak her mind. Braving the odds, she isn't afraid to question norms or even challenge authority.
Take the scene where she stands up to her grandmother's expectations, voicing concerns about their family's unity.
This courage to express herself is quintessentially Mirabel, making her a modern Disney heroine to admire.
Remember the last time you felt a surge of empathy? Mirabel does, and it's her superpower.
She perceives others beyond their surface, empathizing with their struggles, joys, and fears.
This ability to connect with others is Mirabel's true magic, a trait that wins hearts and mends familial bonds.
Despite her lack of a formal 'gift,' Mirabel embraces her destiny wholeheartedly.
She embarks on an enthralling journey, guided by instinct and a mysterious vision, to rescue her family from impending doom.
And this sense of purpose, this answering to a higher calling, firmly roots Mirabel in the pantheon of memorable Disney leads.
Ah, and the dreams! Isn't it a joy to dream, to yearn for something bigger than ourselves? Mirabel does just that.
She's got an eye on the horizon, always hopeful, always believing in a purpose beyond her circumstances.
So, friends, let's hear it for Mirabel Madrigal – the unsung hero from Encanto, who, with her empathy, courage, and unwavering spirit, redefines what it means to be a Disney princess.
She's a testament to the fact that you don't need a magical gift to be extraordinary; sometimes, the real magic lies within.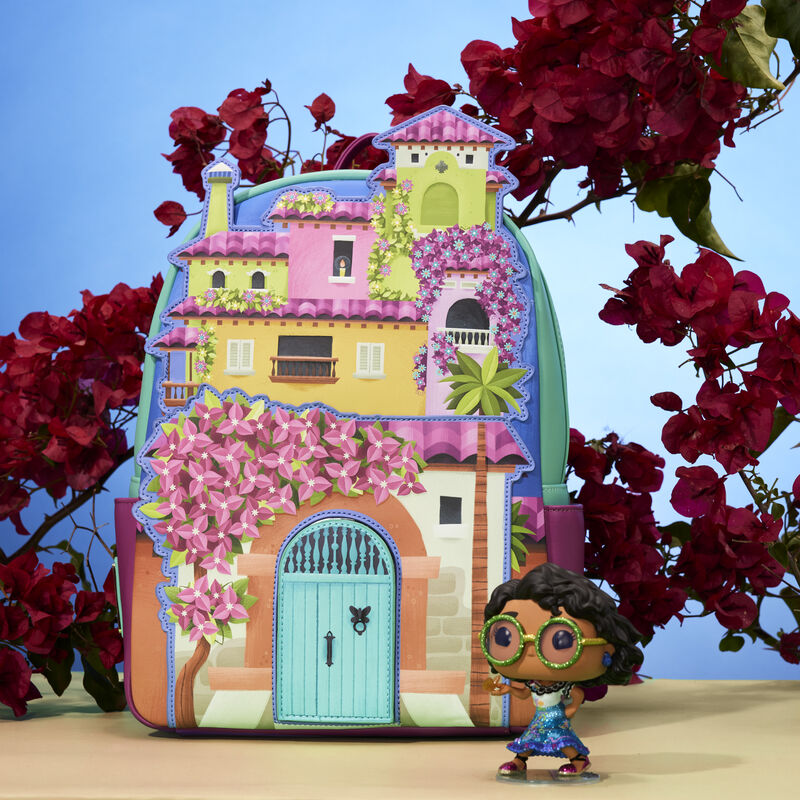 Funko Pop! Disney's Encanto: Mirabel Madrigal Diamond Glitter Funko Pop! and Casa Madrigal Loungefly Mini-Backpack Bundle – Funko Shop Exclusive
Available at:
Starting now, you can receive 10% off in-stock items with my special link at Entertainment Earth!
 Enjoy!
As an Amazon Associate I earn from qualifying purchases
Want more stuff like this?
Get the best viral stories straight into your inbox!
Don't worry, we don't spam