2023 NEW Civil War Build A Scene – Bucky Barnes Funko Pop!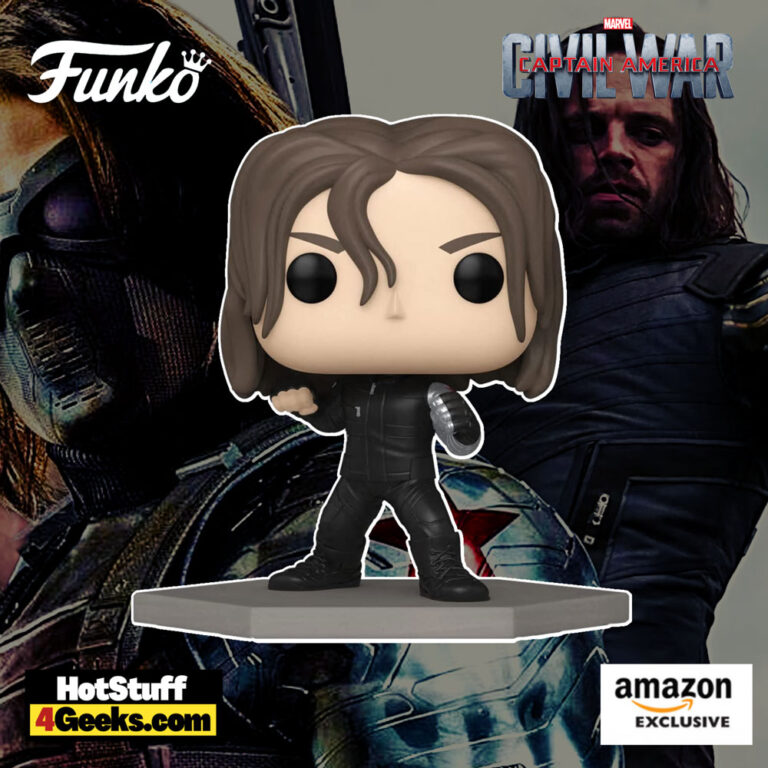 The new Funko Pop! Marvel: Captain America: Civil War Build A Scene – Bucky Barnes Funko Pop! Vinyl Figure – Amazon Exclusive is the perfect addition to any Marvel fan's collection. From his fluffy hair down to his signature metal arm, no detail has been left out in this wonderfully crafted Funko Pop!
The pop figure is now available for pre-order at the links below – click to jump or scroll to continue reading!
Bucky Barnes plays a pivotal role in Captain America: Civil War. As an ex-HYDRA assassin, Barnes had been through a lot, and his journey of redemption became one of the film's main focuses.
With help from Captain America, Barnes became rehabilitated and slowly began to regain his identity and morality.
Despite the temptation to slip back into old habits, he eventually emerges as a hero who plays an essential part in saving the world from impending destruction.
Such a fantastic character arc solidifies Bucky's legacy as one of the most beloved comic book characters among fans.
Bucky Barnes Funko Pop! from Captain America: Civil War Build A Scene Amazon Exclusive Collection is now available for pre-order at the links below (click to jump!)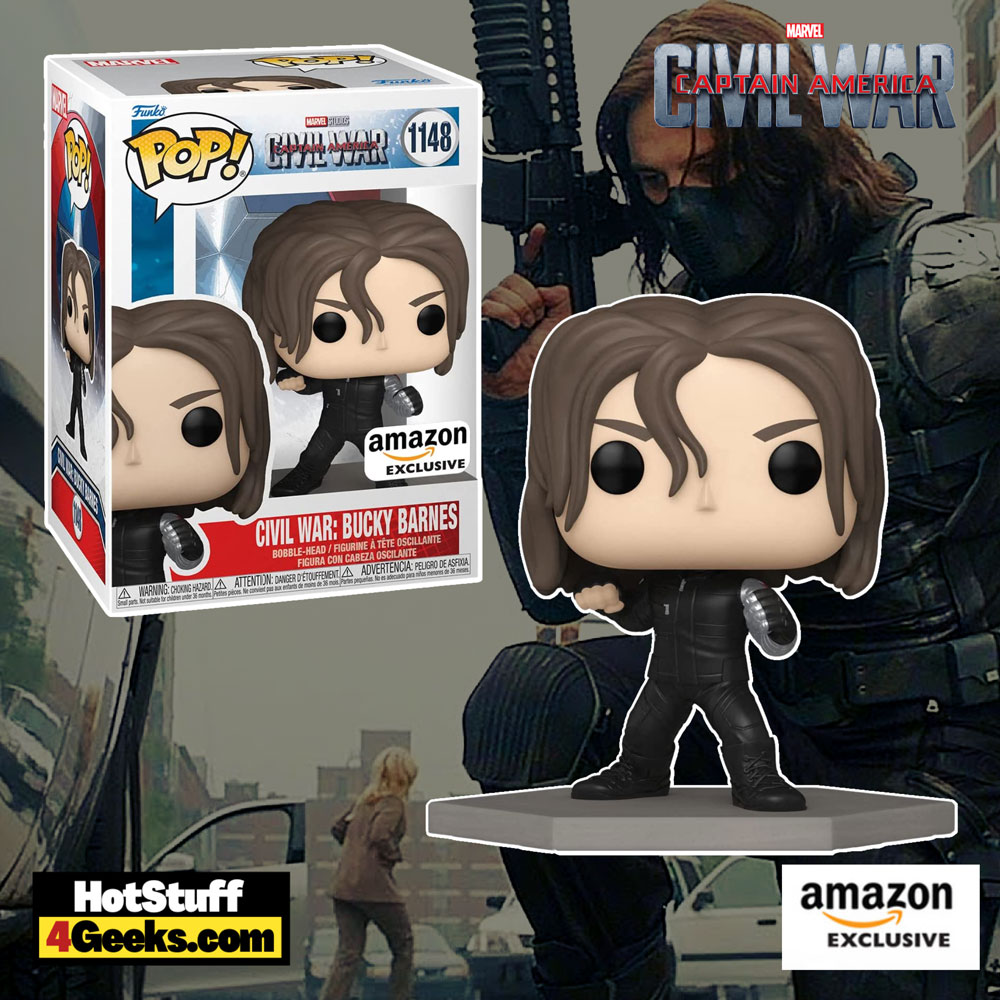 Bucky has been through a lot since his days as Steve Rogers' sidekick in the 1940s. He was captured by Hydra and brainwashed into becoming a deadly assassin.
But in Civil War, he's on the run, trying to clear his name after being framed for an attack that killed Black Panther's dad.
Talk about a wild ride!
Bucky's journey in this movie is one of redemption and self-discovery. He's been under Hydra's control for so long that he doesn't know who he is anymore.
But as he regains control of his mind, he has to confront the terrible things he's done as the Winter Soldier.
It's not easy, but it's necessary if he wants to become a hero again.
Of course, Bucky's personal journey is just part of the story.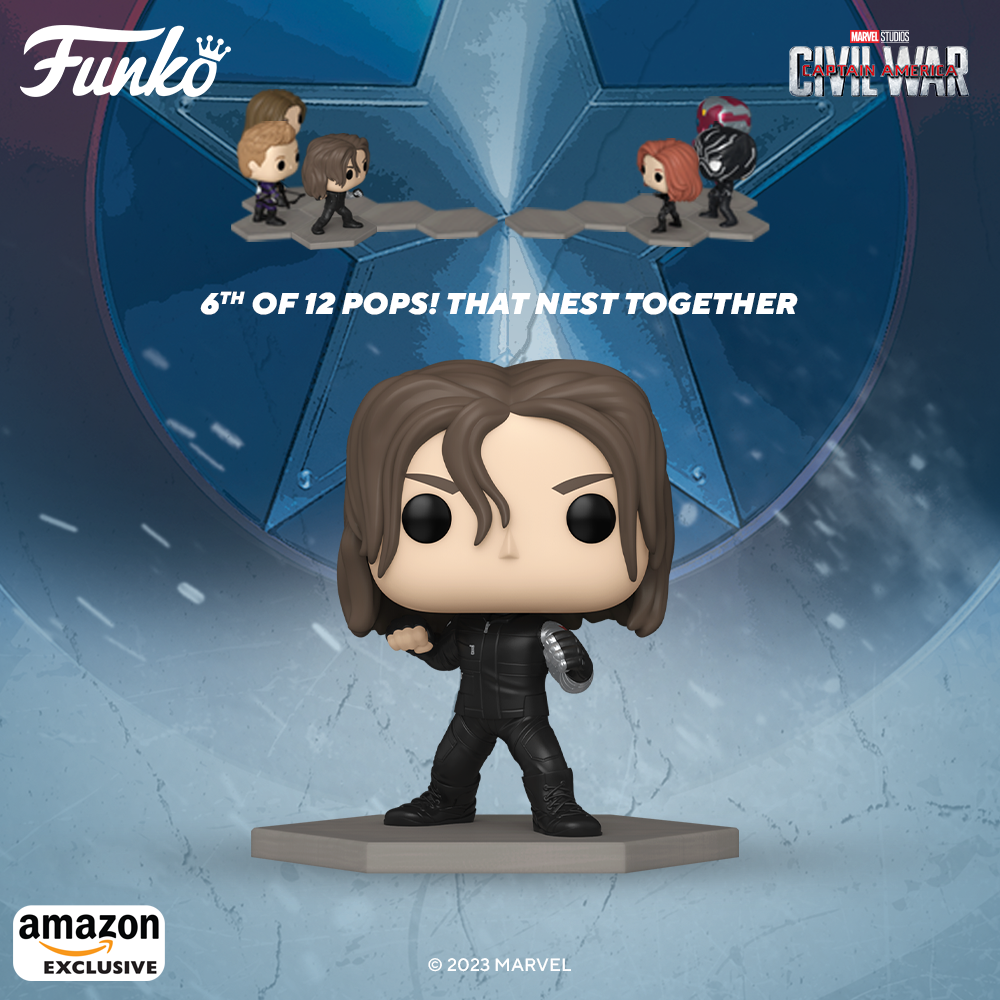 The Avengers are divided over the Sokovia Accords, which would regulate their actions.
Iron Man is all for it, while Captain America thinks it would limit their ability to protect the world. And Bucky becomes a significant point of contention when he's accused of a deadly attack.
This leads to an epic battle between the Avengers, with Bucky right in the middle. He's got some great skills, thanks to all that Hydra brainwashing.
But even as he fights to clear his name, he's also fighting to figure out who he is and where he fits in the world.
And let's not forget about Bucky's relationship with Steve Rogers. These two go way back, but their bond is tested in this movie.
Steve will do anything to protect his friend, but as the story unfolds, he starts to question whether blind loyalty is really the way to go.
It's a complex dynamic that adds even more emotion to an already intense story.
Check out more Captain America: Civil War Build A Scene Funko Pops! here.
Starting now, you can receive 10% off in-stock items with my special link at Entertainment Earth!
 Enjoy!
As an Amazon Associate I earn from qualifying purchases
Want more stuff like this?
Get the best viral stories straight into your inbox!
Don't worry, we don't spam