2023 NEW DBZ: Goku with Wings Funko Pop! with Glow Chase PX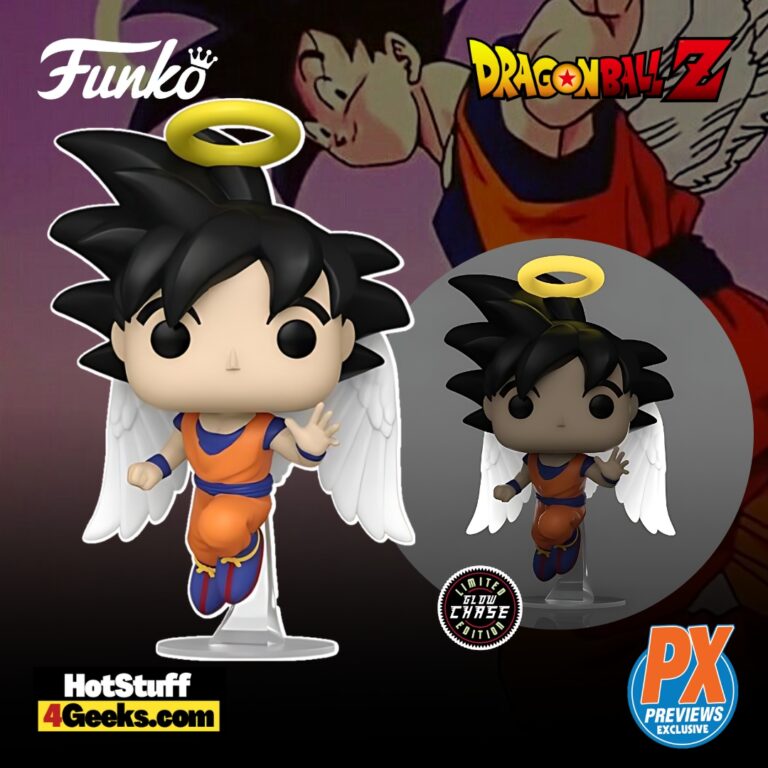 Remember the ethereal sounds of "We Were Angels" filling your living room as Dragon Ball Z's episode credits rolled? Those feels! Now, imagine capturing a fragment of that celestial vibe in tangible form. Enter the new Funko Pop! Animation: Dragon Ball Z: Goku with Wings Funko Pop! with Glow-In-The-Dark (GITD) Chase Variant – PX Previews Exclusive.
UPDATE: Now available at Amazon! To get your hands on this Pop Vinyl Figure, be sure to check out the links I've provided below – click to jump or scroll to continue reading!
There's always been a certain magic to Dragon Ball Z, hasn't there?
Now, imagine combining that with the unmistakable charm of a Funko Pop! Enter the Dragon Ball Z: Goku with Wings Funko Pop!
This isn't your regular Goku. It's an extraordinary rendition, capturing a splendid moment inspired by "We Were Angels," the iconic ending theme of Dragon Ball Z that graced episodes 200 through 291.
Remember the times Goku soared across the screen, almost celestial in demeanor?
This figure crystallizes that emotion.
But hold on. It gets even better. As a PX Previews Exclusive, there's a Glow-In-The-Dark (GITD) Chase Variant.
This little guy radiates a soft luminescence in the dim light, echoing Goku's indomitable spirit.
If ever there was a piece that captured the essence of Goku's transformation, both as a fighter and a beacon of hope, it's this.
Dive into nostalgia and celebrate a legend with this exquisite collectible.
The PX Previews Exclusive Goku with Wings with Glow Chase Funko Pop! can be found for purchase at the links below (click to jump!)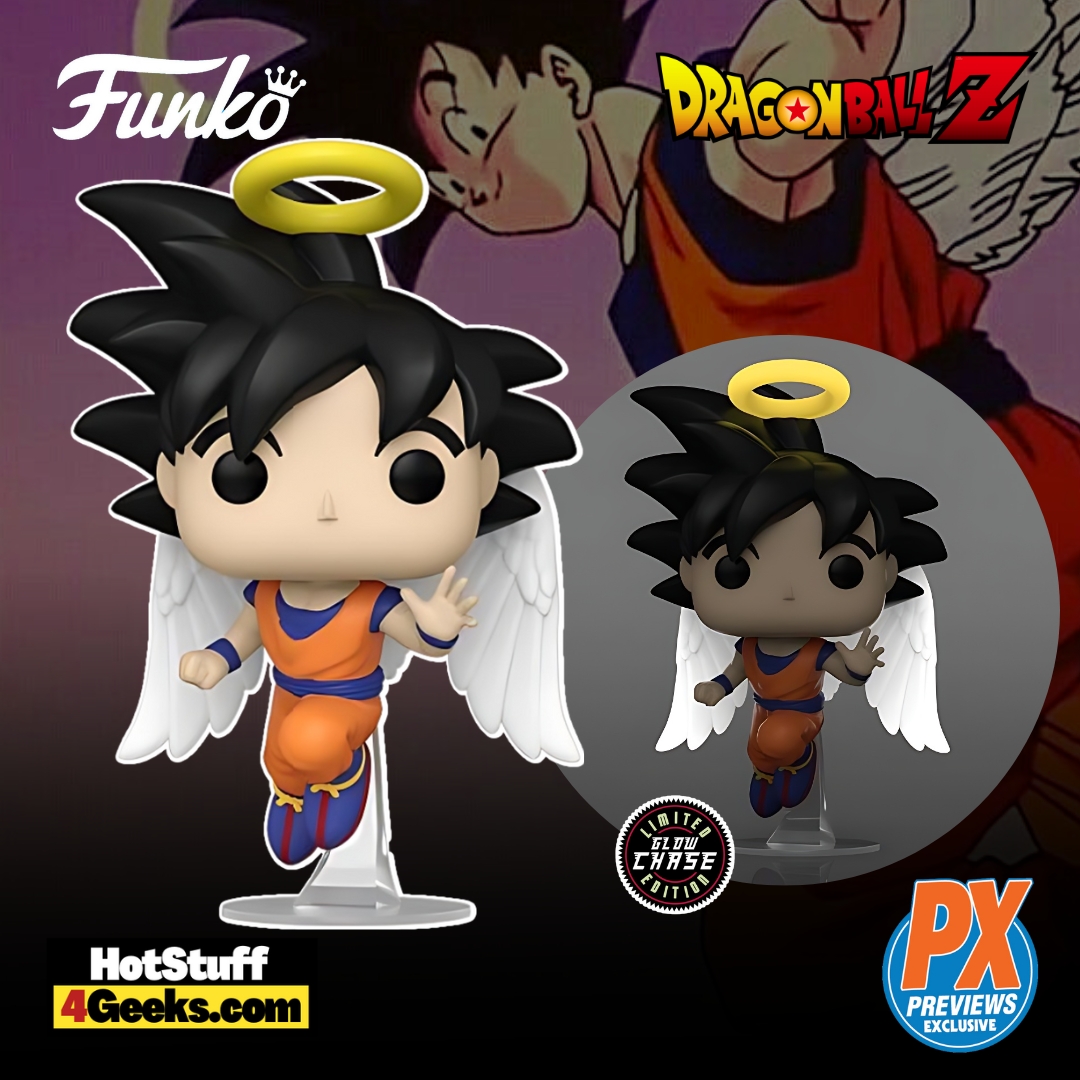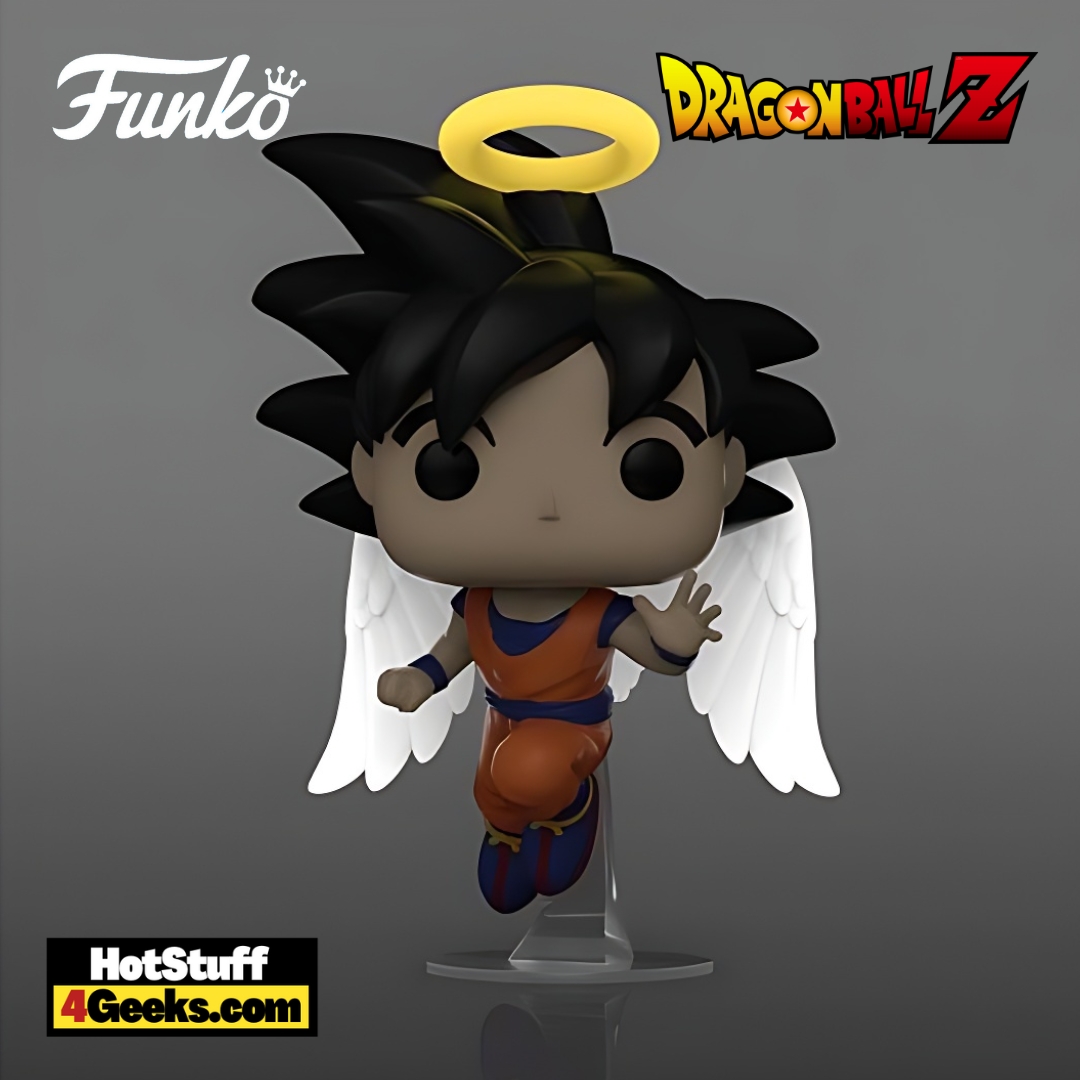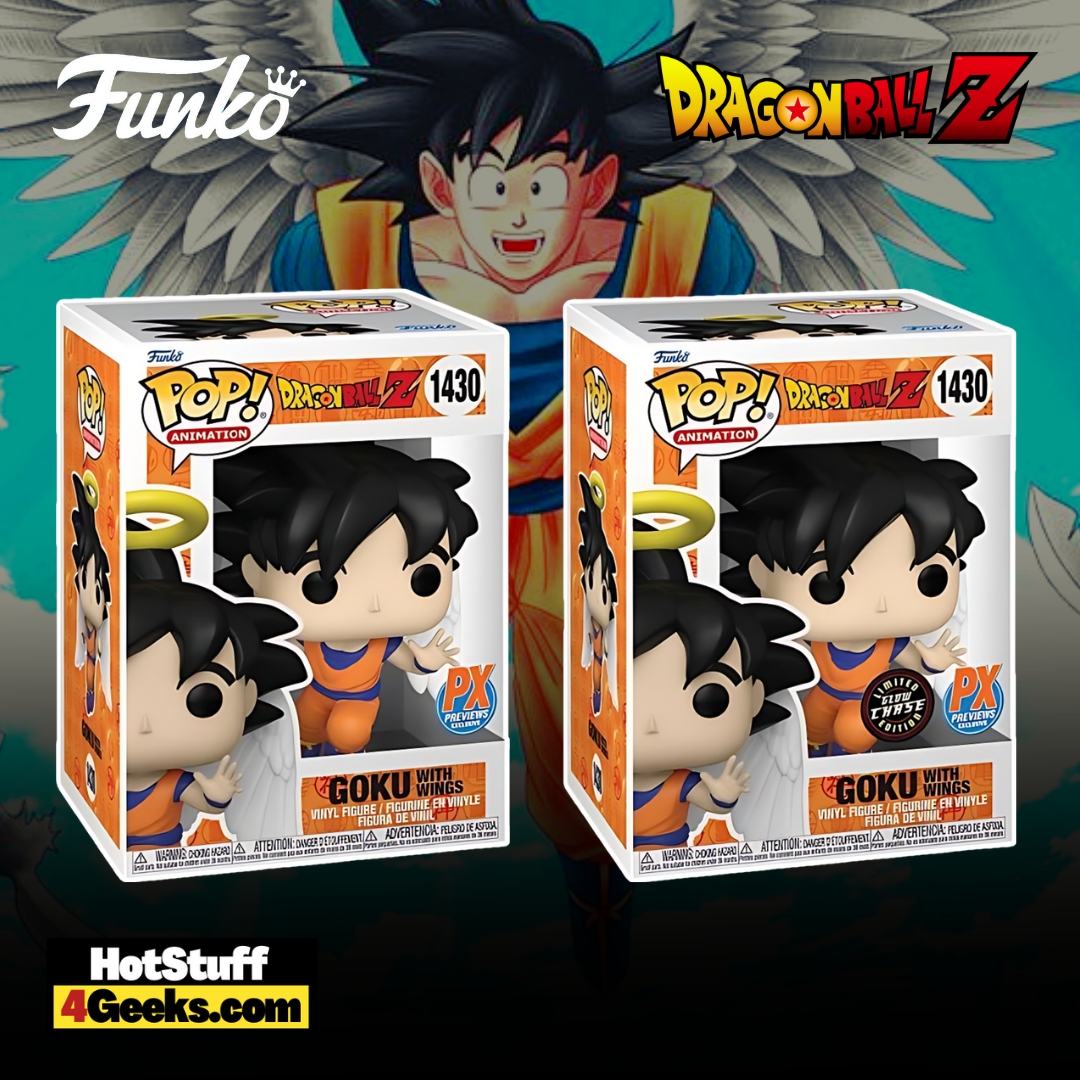 Goku's Heart of Gold: Moments That Made Us Love Him Even More
You know Goku, right? The Saiyan with a never-ending hunger for both food and fierce fights.
But another hunger often goes unnoticed—the need to do right by those he cares about.
Between powering up and trading blows with universe-threatening villains, Goku often surprises us with moments of tenderness and genuine goodness.
Let's dive into these acts that showcase Goku's softer side.
Ah, Vegeta. Goku's eternal rival. When Vegeta first appeared on Earth, his intentions were anything but noble.
But after their intense face-off, instead of allowing Krillin to finish off the injured Saiyan prince, Goku saw potential.
He sensed a possibility of redemption.
His optimism wasn't misplaced, as we later witness Vegeta's transformation into an Earth defender and a loving father.
Speaking of redemption arcs, who can forget Majin Buu? The pink behemoth initially spelled doom for our heroes, but a simple promise from Goku swayed him.
By recruiting Buu for the Tournament of Destroyers and offering a wish from the Super Dragon Balls, Goku lit the path for a profound friendship between Buu and Mr. Satan.
But let's shift gears to some heartwarming family moments. Goku's younger son, Goten, doesn't always get as much spotlight as Gohan.
Yet, the episode where Goku secretly sneaks him out for a training session, making a detour to get daifuku treats and visit Bulma, showcases the dad side of our favorite Saiyan.
These moments when Goku is just a regular dad make us appreciate him even more.
Now, imagine being teleported from an intense fight straight to your family.
That's precisely what Goku did after recovering from a life-threatening heart virus.
Instead of rushing back to face the Androids, he took a moment to share a heartfelt embrace with Chi-Chi, Gohan, and Krillin. Priorities, right?
While Goku's combat skills are the stuff of legends, his farming abilities?
Well, they're not bad.
He might not be the most passionate farmer, but seeing him invest effort just so Chi-Chi and Gohan can enjoy tasty food proves there's more to him than Kamehameha waves.
In the vast world of Dragon Ball, even gods have their quirks. Beerus, the Destroyer God who loves Earth's delicacies, finds a surprising friend in Goku. All it took was a humble offering—a ball of lettuce.
It's hilarious and endearing all rolled into one.
Our list won't be complete without mentioning Zeno, the ruler of all twelve universes.
Stumbling upon a forlorn Zeno in space, Goku doesn't just rescue him; he introduces him to a version of himself, ensuring the lonely deity finds companionship.
But perhaps Goku's most shining moment was his sacrifice during the Cell saga. In a split-second decision to save Earth, he teleported the self-destructing Cell away, bidding a tearful farewell to his son, Gohan.
Goku's journey has been about more than battles and transformations.
It's these acts of kindness, big and small, that remind us why he's the hero we've rooted for all these years.
So, the next time you watch a Dragon Ball episode, look beyond the fights. You'll find a Saiyan with a heart of gold.
Funko Pop! Animation: Dragon Ball Z: Goku with Wings Funko Pop! with Glow-In-The-Dark (GITD) Chase Variant – PX Previews Exclusive
Available at:
Starting now, you can receive 10% off in-stock items with my special link at Entertainment Earth!
 Enjoy!
As an Amazon Associate I earn from qualifying purchases
Want more stuff like this?
Get the best viral stories straight into your inbox!
Don't worry, we don't spam