2023 NEW Demon Slayer: Yahaba Glow Funko Pop! PX Exclusive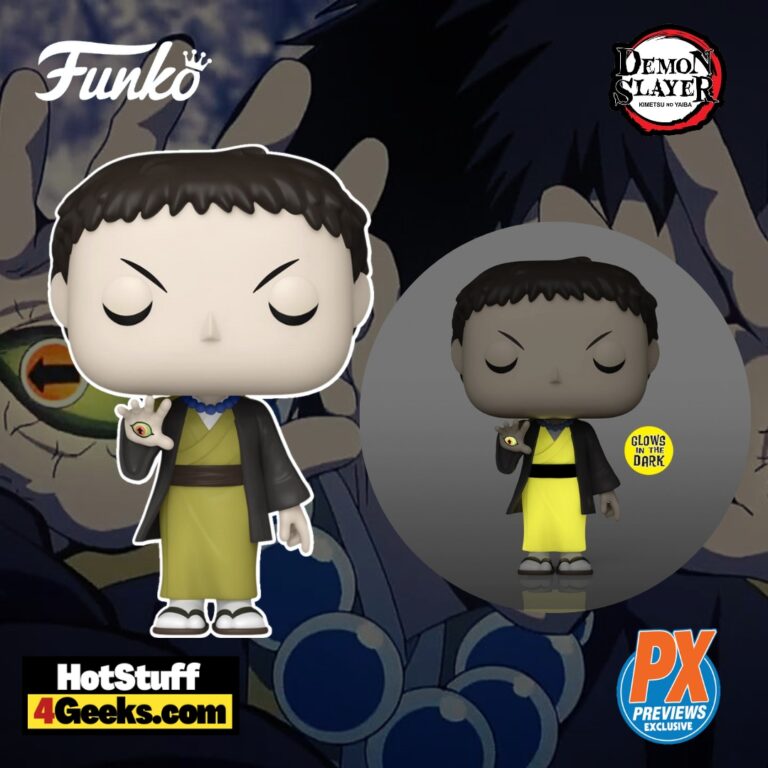 Okay, Demon Slayer fans, let's talk about the one and only Yahaba. This dude has got style with his killer look and mesmerizing abilities. And now, thanks to the new Funko Pop! Animation: Demon Slayer: Yahaba Glow-In-The-Dark (GITD) Funko Pop! Vinyl Figure – PX Previews Exclusive, we can all have a little piece of him in our collectible stash. Seriously, who wouldn't want a little bit of that enigmatic energy on their shelf?
To get your hands on this Pop Vinyl Figure, be sure to check out the links I've provided below – click to jump or scroll to continue reading!
The Yahaba GITD Chase Funko Pop! is a true testament to the character's prowess and charisma.
This collectible showcases Yahaba's powerful abilities, such as enhanced tracking and manipulating invisible red arrows.
With its exceptional design, this Funko Pop! pays homage to the complexities of Yahaba's character and his pursuit of power.
A Chase Funko Pop! is always a sought-after treasure, and the Yahaba GITD edition is no exception.
With its limited production run, this collectible has an undeniable rarity factor, making it an even more desirable addition to your Demon Slayer lineup.
Don't miss out on the opportunity to own this exceptional piece, as it will become a fan favorite in no time.
The PX Previews Exclusive Yahaba Glow-In-The-Dark (GITD) Funko Pop! is now available for pre-order at the links below (click to jump!)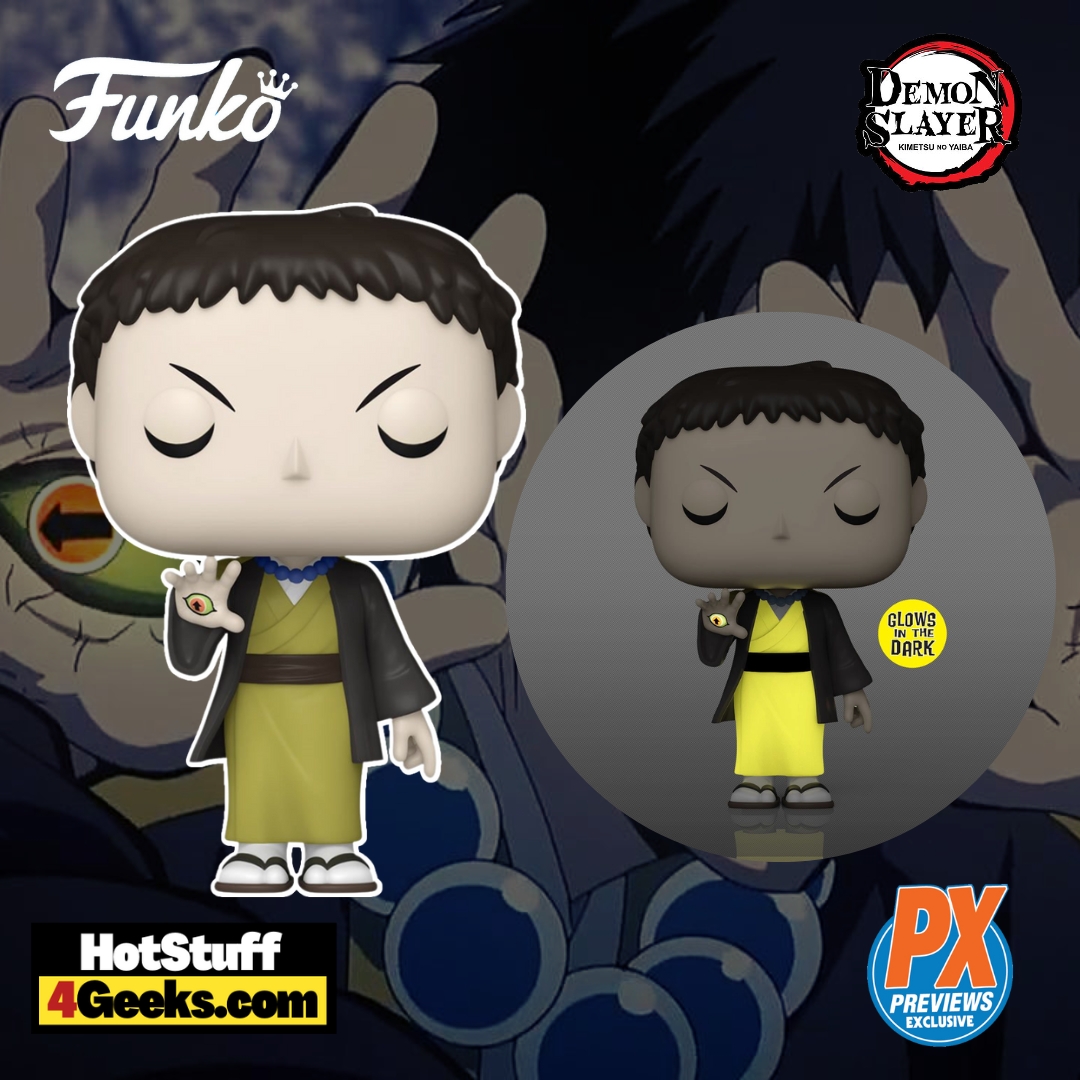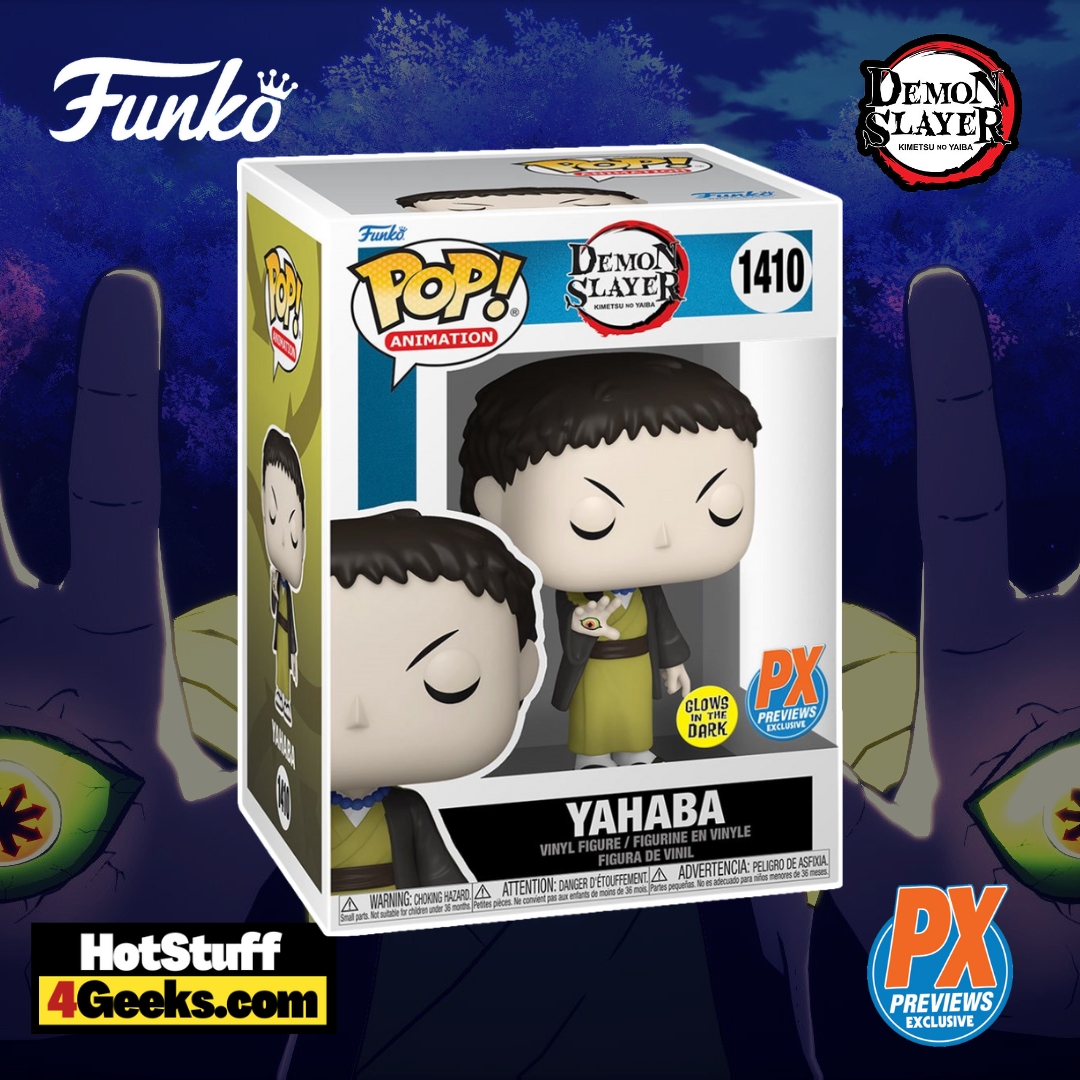 If you've been swept up in the Demon Slayer craze, you're well aware of the enthralling cast of characters that have captured the hearts and imaginations of fans worldwide.
Amidst this colorful array of heroes and foes, one enigmatic antagonist stands out – the enthralling, hypnotic Yahaba.
Who is Yahaba? A central antagonist in the Asakusa Arc, Yahaba is a demon with ambitions of joining Muzan Kibutsuji's elite Twelve Kizuki.
Sporting a short black head, pale, gray-tinted white skin, and mesmerizing eyes on his hands, Yahaba's unique appearance leaves a lasting impression.
His strategic prowess and telekinetic abilities make him an intriguing addition to the Demon Slayer universe.
Yahaba's driving force is his unwavering loyalty to Muzan and his desire to get the leader's approval.
Despite his sadistic tendencies, Yahaba prefers a clean and mature approach, often disliking his fellow demon Susamaru's childish behavior.
His determination to please Muzan and rise through the ranks showcases his depth as a character and offers a glimpse into his enigmatic personality.
The most striking aspect of Yahaba's appearance is undoubtedly the eyes on his hands.
These eerie orbs not only grant him a distinct and unforgettable look but also play a crucial role in his combat abilities.
With the power to read his opponents' movements and gauge their strength, these all-seeing eyes give Yahaba the upper hand in any battle.
Yahaba's exceptional strategic abilities and unorthodox Blood Demon Art make him a formidable adversary for Demon Slayers.
His ability to conjure and manipulate invisible red arrows through his palm eyes presents a unique challenge for his enemies.
With his tactical prowess, Yahaba stands out from the rest, becoming a fan favorite in the Demon Slayer universe.
Yahaba's time in Demon Slayer may have been brief, but his enigmatic presence continues to spark conversations and fan theories.
His distinct appearance and innovative abilities have left an indelible mark on the series, making him a complex character to forget.
As the story of Demon Slayer continues to unfold, Yahaba's legacy lives on in the hearts of fans and the annals of anime history.
Check more Demon Slayer Pops: Wave 1, Wave 2, and Wave 3!
Starting now, you can receive 10% off in-stock items with my special link at Entertainment Earth!
 Enjoy!
As an Amazon Associate I earn from qualifying purchases
Want more stuff like this?
Get the best viral stories straight into your inbox!
Don't worry, we don't spam