2023 NEW Disney 100: Hannah Montana (Forever) Funko Pop!
It's time to break out the dance moves because Hannah Montana is back, and this time she comes in the form of a Funko Pop! Meet the newest addition to your collection – Funko Pop! Disney 100th Anniversary: Hannah Montana (Forever) Funko Pop! Vinyl Figure. With her signature blonde hair and purple outfit, she's ready to take on the world.
The pop figure is now available for pre-order at the links below – click to jump or scroll to continue reading!
The Hannah Montana Forever Funko Pop! is proof that Hannah Montana truly never dies.
She just becomes a plastic figurine. This little work of art captures the spirit of Miley Stewart and Hannah Montana perfectly, making it an absolute must-have for any die-hard fan.
As someone who grew up watching Miley Stewart navigate the challenges of double life, I cannot help but feel giddy at the sight of this figurine.
Not only is it a fun collectible to display, but it also serves as a delightful reminder of the good old days when we all wished we could have a best friend like Lilly or a dad like Robbie Ray.
So, ditch the boring old paperweights and embrace the Hannah Montana craze with this adorable Funko Pop! figure.
Hannah Montana Forever Funko Pop! (Disney's 100 Years of Wonder) is now available for pre-order at the links below (click to jump!)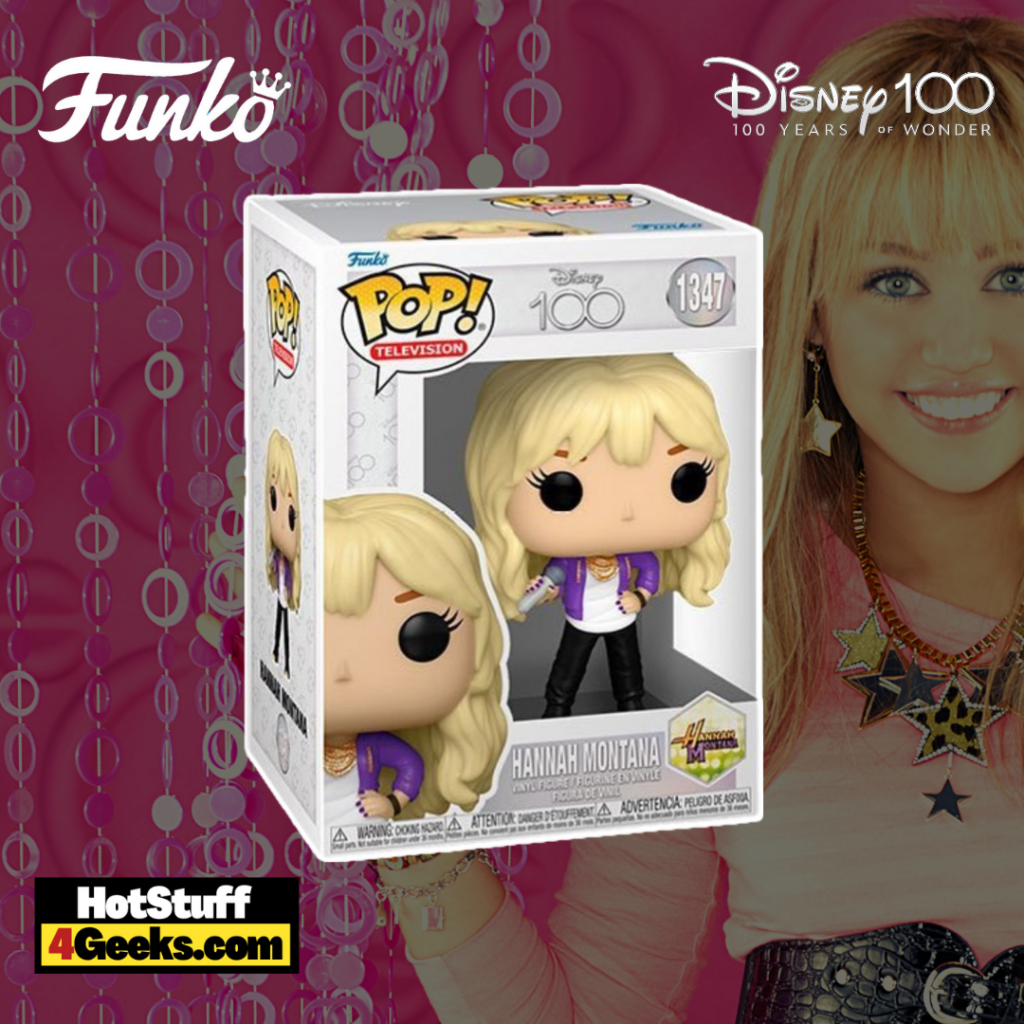 It's hard to believe that it's been almost two decades since the world was introduced to the charming, dual-life character of Miley Cyrus as Miley Stewart and her alter-ego, Hannah Montana.
As we dust off our treasured memorabilia and reminisce about those carefree days, let's take a deep dive into the album that marked the bittersweet end of an era: "Hannah Montana Forever."
Released in October 2010, "Hannah Montana Forever" served as the soundtrack for the final season of the hit television series.
This collection of songs not only showcased the undeniable talent of Miley Cyrus but also captured the hearts of fans with its emotional depth and relatability.
Each track seemed to echo the journey of the character and the actress herself, making this album an unforgettable part of our youth.
One of the most striking songs on the album, "Love That Let's Go," features the tender harmonies of Cyrus and her real-life father, Billy Ray Cyrus.
Through the heartfelt lyrics, we see a glimpse into the evolving relationship between a father and his daughter as she spreads her wings and ventures into the world.
This song resonates with many, as it represents the characters' growth and the evolution of Miley's journey in life and fame.
Another poignant song, "Been Here All Along," tackles the theme of sacrifice and connection with loved ones.
As Cyrus croons about staying connected across vast distances, we can't help but feel a sense of longing and empathy.
This powerful track serves as a beautiful tribute to military families and a reminder of the importance of cherishing the time we have with our loved ones.
The album also features some upbeat, empowering tunes like "I'm Still Good," a catchy anthem about resilience and self-worth.
"Ordinary Girl" dives into the struggle of balancing public personas and private lives, a theme that undoubtedly paralleled Miley's personal experiences growing up in the spotlight.
Of course, the album wouldn't be complete without the fantastic collaboration with Iyaz on "Gonna Get This," an energetic track that makes you want to dance.
And finally, "I'll Always Remember You" tugs at the heartstrings as the perfect send-off to the beloved series, reflecting on cherished memories and gratitude for the journey.
"Hannah Montana Forever" remains a nostalgic gem, a fitting farewell to a beloved childhood show.
While a few tracks may not have hit the mark, the heartfelt emotions and powerful messages of the standout songs have secured their place in the hearts of fans for years to come.
As we look back on the album that marked the end of a chapter, we cannot help but smile, knowing that the love that let's go truly stands the test of time.
Look for more Disney 100 Years of Wonder Funko Pops! here.
Funko Pop! Disney 100th Anniversary: Hannah Montana (Forever) Funko Pop! Vinyl Figure
Available at:
Starting now, you can receive 10% off in-stock items with my special link at Entertainment Earth!
 Enjoy!
As an Amazon Associate I earn from qualifying purchases
Want more stuff like this?
Get the best viral stories straight into your inbox!
Don't worry, we don't spam