2023 NEW Disney 100 Years: Tinker Bell Facet Funko Pop! EXCL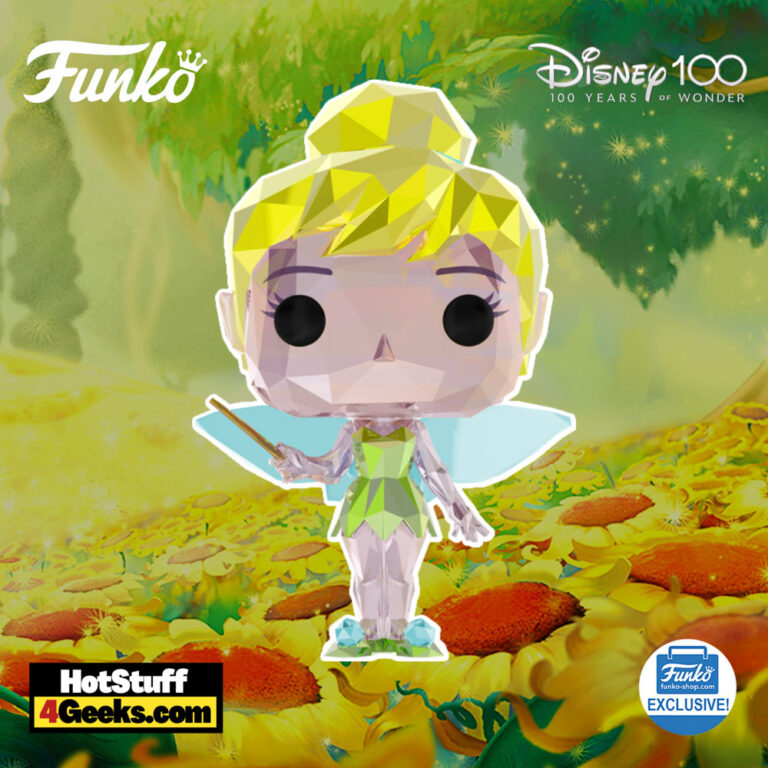 Who doesn't love a cute, sparkly creature that can do all kinds of magical mischief? So as the beloved Disney crew celebrates its 100th anniversary, they've released a new way to embrace that favorite fairy-in-training – the latest Funko Pop! Disney 100th Anniversary: Tinker Bell Facet Funko Pop! Vinyl Figure – Funko Shop Exclusive.
The pop figure drops today at 9.30 AM PT at the links below – click to jump or scroll to continue reading!
As Disney celebrates an incredible 100 years of captivating our hearts and fueling our imaginations, one character has undoubtedly sprinkled her fair share of pixie dust on our lives: the inimitable Tinker Bell.
In honor of Disney's centennial, the Tinker Bell Facet Funko Pop! has been meticulously crafted to capture our favorite fairy's sassy spirit and irresistible charm.
With her iconic green dress, shimmering wings, and a twinkle in her eyes, this limited-edition Funko Pop! figure is a must-have for Tinker Bell fans and Disney enthusiasts alike.
But what truly sets this collectible apart is its unique, faceted design.
This stunning detail is inspired by the multifaceted personalities and stories that have made Disney such a beloved entertainment powerhouse.
But don't wait too long to snag this enchanting collectible – with only a limited number available, this Pop! will fly off the shelves faster than you can say "faith, trust, and pixie dust!"
The Funko Shop Exclusive Tinker Bell Facet Funko Pop! (Disney's 100 Years of Wonder) can be found at the links below (click to jump!)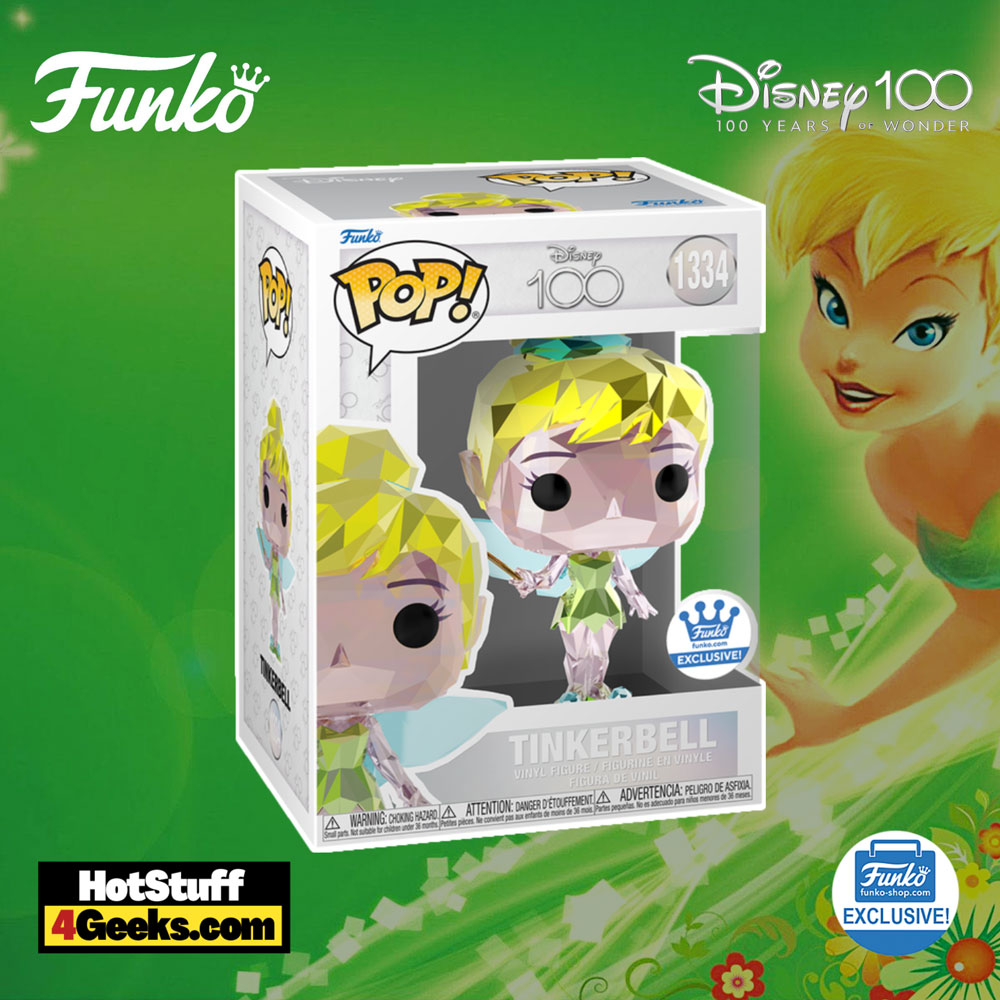 "Second star to the right and straight on 'til morning!" – Peter Pan
With Disney's 100th anniversary on the horizon, it's time to pay homage to the feistiest fairy to ever flutter into our lives: Tinker Bell.
From her humble Neverland beginnings to her coronation as a Disney icon, Tinker Bell's journey has been nothing short of, well, magical.
So, how did this spirited little sprite weave her way into the very fabric of Disney's empire?
Disney has a talent for creating unforgettable sidekicks, from the lovable duo of Timon and Pumbaa to the hilariously mischievous Mushu.
Yet, Tinker Bell outshone them all, captivating audiences with her spunky, independent, and sometimes naughty character.
Our beloved fairy wasn't content to remain in Peter Pan's shadow – she was destined for the spotlight.
Tinker Bell's journey to stardom began when she became the face of Disney magic.
Her twinkling pixie dust and enchanting presence made her the perfect mascot for Disney's theme parks and movie intros.
Tinker Bell sprinkled her magic on countless Disney experiences, from fireworks shows at Disneyland to the iconic opening sequence of Disney films.
Talk about a career glow-up!
The fact that Tinker Bell was handpicked to represent Disney magic, despite the plethora of magical characters in the Disney universe, is a testament to her irresistible charm and unwavering popularity.
After establishing herself as a Disney darling, Tinker Bell spread her wings and ventured into new realms.
In the early 2000s, she briefly joined the original Disney Princess lineup before ruling her own franchise: Disney Fairies.
In 2008, Tinker Bell took center stage in her self-titled film, followed by five more installments.
These movies introduced a whole new world of fairies and expanded the Neverland universe while also giving Tinker Bell a voice, courtesy of actress Mae Whitman.
Her personality was given a slight makeover to better align with Disney's leading ladies, but her sassy essence remained untouched.
What is it about Tinker Bell that has made her a beloved character for seven decades and counting?
Sure, her magical abilities make her the perfect poster child for Disney enchantment.
But it's more than just her powers that have captured our hearts.
Tinker Bell's spirited, independent nature and relatable flaws have made her an unforgettable character.
She's not afraid to wear her emotions on her sleeve – whether it's jealousy, anger, or loyalty – and her journey from Peter Pan's sidekick to a Disney icon is a testament to her staying power.
As we celebrate the 100th anniversary of Disney, it's clear that Tinker Bell's legacy will continue to soar.
After all, who can resist the charm of Neverland's most enchanting and spirited fairy?
So, let's raise a toast to Tinker Bell, the sassy sprite who's been making us believe in pixie dust for the past 100 years.
May her magic, wit, and charm continue to enchant and inspire us for generations to come.
Look for more Disney 100 Years of Wonder Funko Pops! here.
Funko Pop! Disney 100th Anniversary: Tinker Bell Facet Funko Pop! Vinyl Figure – Funko Shop Exclusive
Available at:
Starting now, you can receive 10% off in-stock items with my special link at Entertainment Earth!
 Enjoy!
As an Amazon Associate I earn from qualifying purchases
Want more stuff like this?
Get the best viral stories straight into your inbox!
Don't worry, we don't spam