2023 NEW Disney 100th Anniversary: Zenon Kar Funko Pop!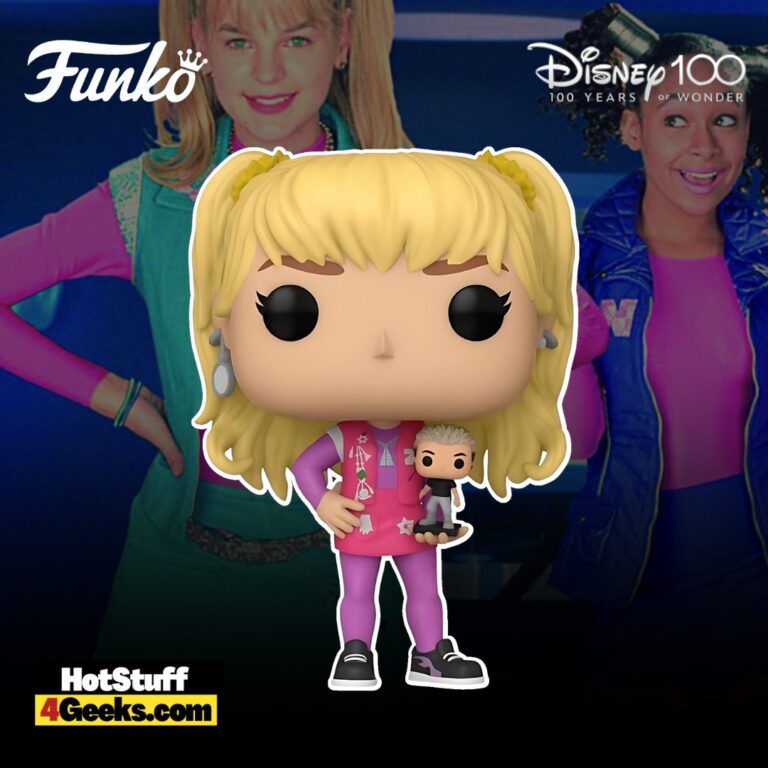 In the vast universe of collectibles, a new star has emerged that's set to reignite the cosmos of our childhood memories. The Funko Pop! Disney 100th Anniversary: Zenon Kar Funko Pop! Vinyl Figure (2023 release) transports us back to a world where futuristic fashion and interstellar adventures collide. This latest addition not only celebrates a century of Disney magic but also honors the spirit of our favorite 21st-century girl. A nostalgic journey awaits.
To get your hands on this Pop Vinyl Figure at its release, be sure to check out the links I've provided below – click to jump or scroll to continue reading!
Disney's 100th Meets 21st Century: Zenon Kar Funko Pop Drops!
Diving deep into the whirlwind of intergalactic nostalgia, Funko Pop! has unleashed its latest creation that's sure to tug at the heartstrings of every 90s and 2000s kid out there: the Zenon Kar Vinyl Figure!
Celebrating Disney's 100th Anniversary, this isn't merely an homage to an iconic movie but a tribute to the space-loving teen who made neon and metallics the envy of every fashion-forward Earthling.
Remember Zenon's spunk?
Her zest for navigating both high school dramas and space conspiracies? Now, that very essence is captured in the details of this figure.
With her signature look and that unmistakable futuristic flair, this Zenon Funko is a delightful memento of a time when space stations and Earth's teen tribulations collided in the most entertaining way.
Grab yours and let a piece of the 21st-century girl light up your collection.
Zenon Kar Funko Pop! Vinyl Figure (Disney's 100 Years of Wonder) can be found for purchase at the links below (click to jump|)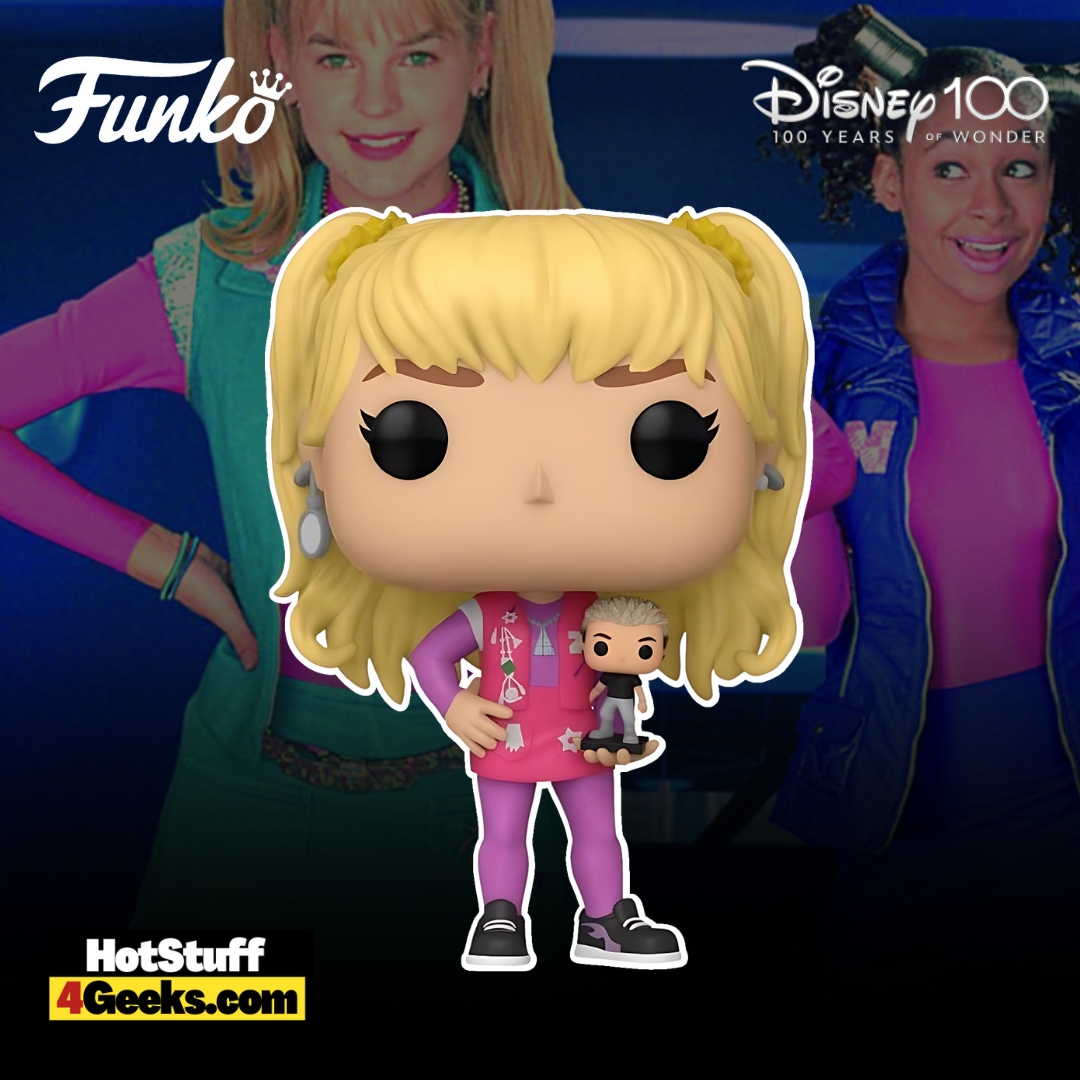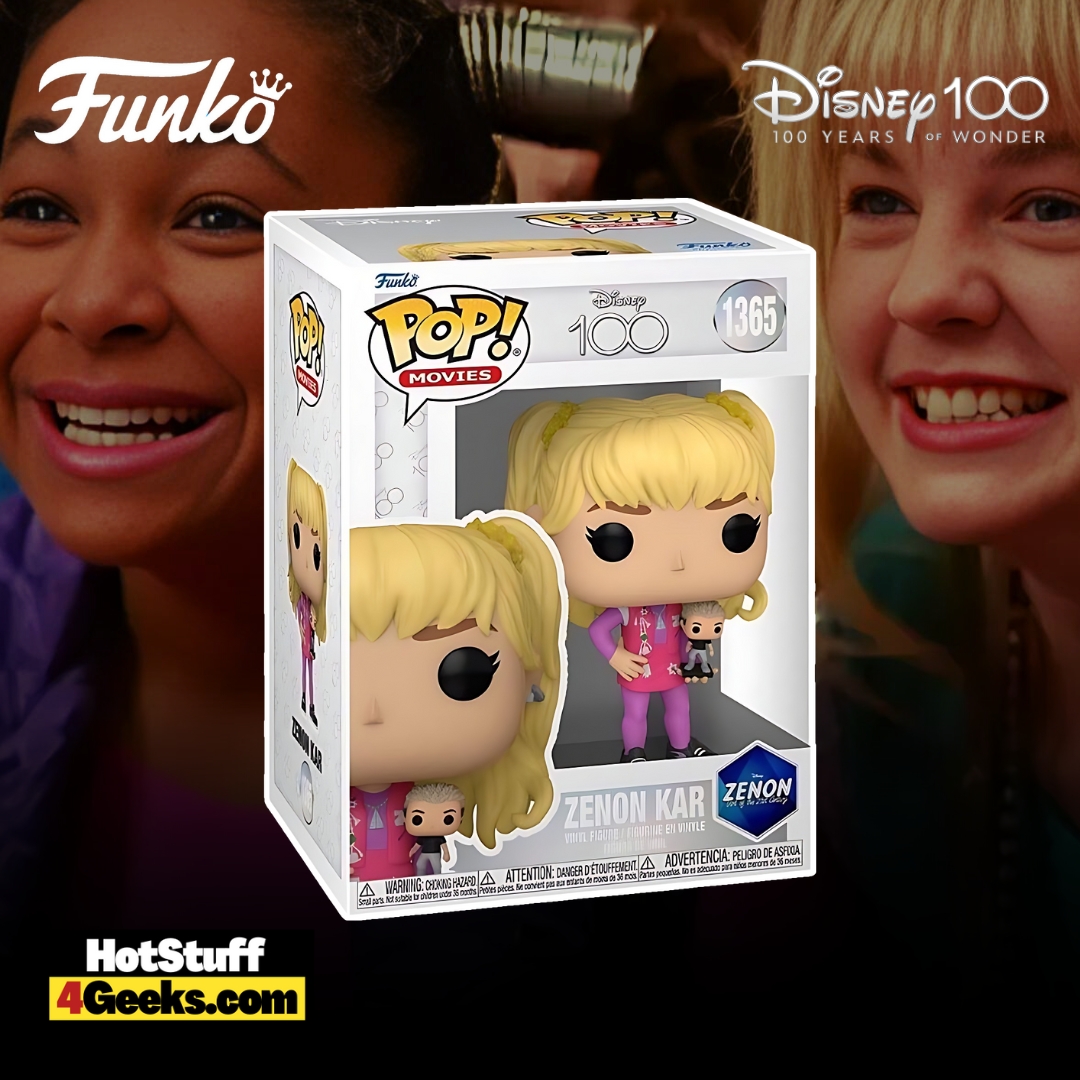 The Enigmatic World of Zenon Kar
Zenon Kar!
A name that, for many, might bring back memories of glittering space-station hallways, zany fashion choices, and that quirky teenager's passion for all things intergalactic.
Let's dive into the compelling yet enigmatic universe surrounding this character.
In the late 1990s and early 2000s, many of us just began facing the fast-paced digital realm.
The dot-com bubble was in full swing.
The Y2K scare was a recent memory, and amidst all this, Disney Channel took a gamble with a movie titled "Zenon: Girl of the 21st Century."
It was this film that introduced the world to Zenon Kar.
Now, Zenon wasn't your average teen.
Instead of navigating the halls of a conventional high school, she found herself meandering through the corridors of a space station.
Talk about out-of-this-world teen problems!
And while most of us were adjusting to the introduction of the internet, Zenon was decoding conspiracy plots threatening her home in the cosmos.
The movie itself was a refreshing blend of sci-fi and teen drama, seamlessly intertwining elements of both genres.
One moment you'd see Zenon trying to fit in after being grounded (quite literally) on Earth, and the next she'd be plotting a way to save her space-based community from impending doom
. If you think being a teenager on Earth is challenging, imagine doing it while hovering thousands of miles above!
Beyond the plot twists and neon fashion, there's a deeper narrative at play.
Zenon Kar symbolized a futuristic embodiment of resilience, adaptability, and innovation.
She dealt with dilemmas not just as an Earth-bound teenager but as a symbol of a rapidly evolving digital age. T
o many, she became a symbol of the next millennium's promise, where boundaries are only limited by the sky – or perhaps even further.
Looking back, Zenon Kar is a beautiful reminder of our collective progression.
We've transitioned from fearing the unknown of the digital age to embracing and pioneering its endless possibilities.
The universe in which Zenon existed may have been filled with fictional planets and made-up technologies. Still, her challenges, friendships, and adventures were as real and relatable as they came.
So, as we reflect on the enigma that is Zenon Kar, it's not just about space stations and stellar adventures.
It's about a teenager who became a beacon for an entire generation, teaching us to face the unknown with a little bit of bravery, a dash of creativity, and a lot of heart.
In the grand tapestry of cinematic history, Zenon Kar remains a twinkling star, reminding us of the past and inspiring visions for the future.
Look for more Disney 100 Years of Wonder Funko Pops! here.
Funko Pop! Disney 100th Anniversary: Zenon Kar Funko Pop! Vinyl Figure (2023 release)
Available at:
Starting now, you can receive 10% off in-stock items with my special link at Entertainment Earth!
 Enjoy!
As an Amazon Associate I earn from qualifying purchases
Want more stuff like this?
Get the best viral stories straight into your inbox!
Don't worry, we don't spam