2023 NEW Dolly Parton Backwoods Barbie Funko Pop! Album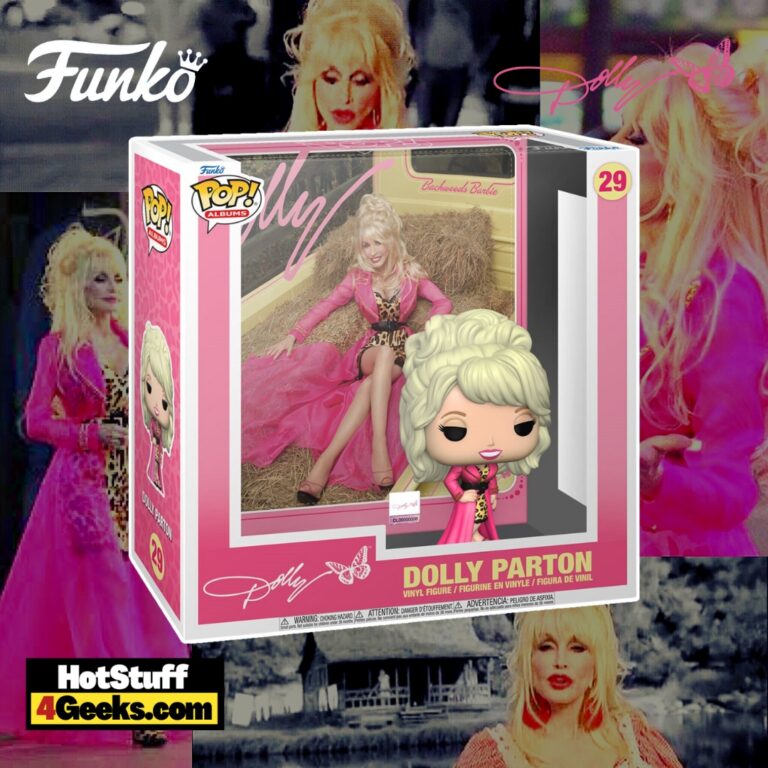 Woven into the threads of pop culture, Funko Pop! figures have taken iconic characters from fiction and reality and recreated them into adorable collectibles. One such recent delight is the new Funko Pop! Albums: Dolly Parton Backwoods Barbie Funko Pop! Album Figure.
To get your hands on this Pop Vinyl Figure, be sure to check out the links I've provided below – click to jump or scroll to continue reading!
A Doll-Sized Dolly: The Dolly Parton Backwoods Barbie Funko Pop! Album Figure
Here we have the country music queen, donned in her quintessential pink ensemble, as seen on her "Backwoods Barbie" album cover.
The figure is a miniature yet substantial embodiment of Dolly's larger-than-life persona, with the striking pink outfit and blonde tresses resonating with her iconic image.
What sets this collectible apart is its duality—it symbolizes Dolly's unapologetic flamboyance and her deeply rooted authenticity.
With every tiny detail, from her flamboyant attire to her radiant smile, the figure beautifully encapsulates the essence of Dolly Parton.
The figure comes along with a mini replica of the 'Backwoods Barbie' album cover. All encased protectively.
So not only do you get a fun, fashionable Dolly, but also a slice of her music history.
You can even hang this collector's item on your wall, making it a decor piece that pays tribute to Dolly's impactful presence in the music world.
Adding the Dolly Parton Backwoods Barbie Funko Pop! Album figure to your collection is like bringing a piece of Dolly's world into your own, a constant reminder of her message—be flamboyant, be authentic, and above all, be yourself.
Dolly Parton Backwoods Barbie Funko Pop! Album is now available for pre-order at the links below (click to jump!)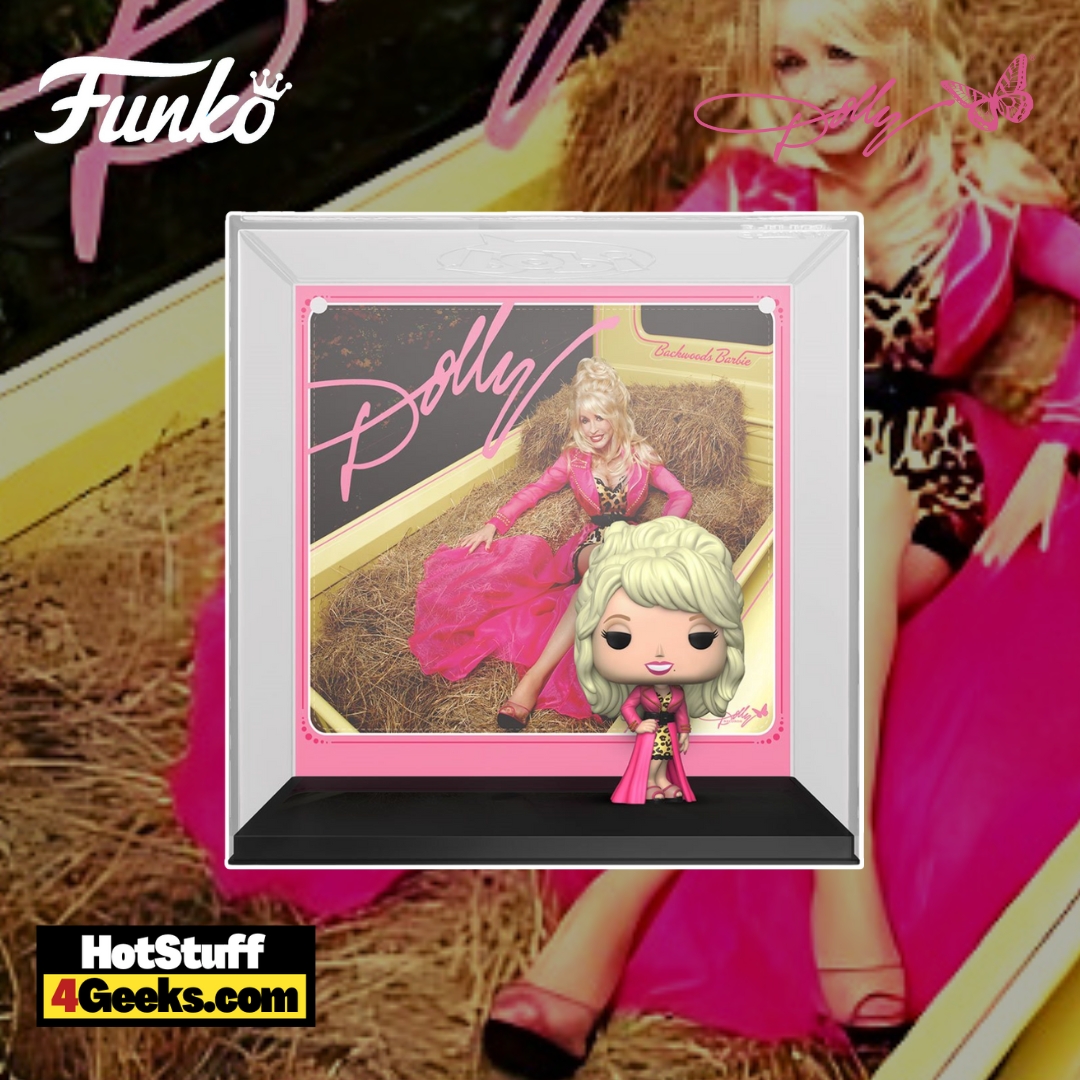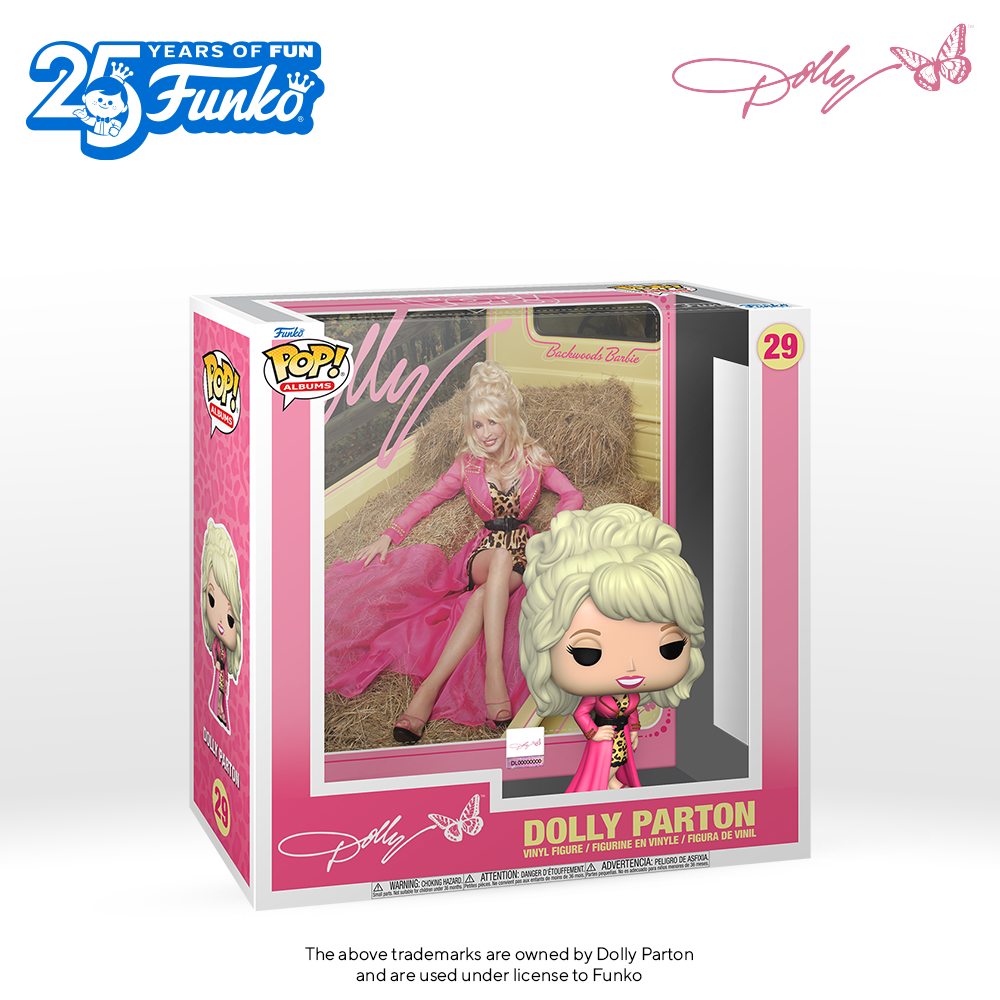 Dolly Parton: Unpacking the Glamour and Authenticity of "Backwoods Barbie"
When you think of Dolly Parton, what comes to mind?
A flash of hot pink, perhaps? A streak of leopard print? Or maybe it's her unmistakable, bold signature.
Regardless of what you picture, Dolly Parton, country music's reigning queen, has an undeniably impactful presence, a fact fully embraced in her album "Backwoods Barbie."
Just one glance at the album cover, and you're met with the quintessential Dolly — larger-than-life, energetic, and unapologetically herself.
Billed as Parton's return to commercial country music after several bluegrass forays, "Backwoods Barbie" offers a multi-faceted reflection of her persona and musical genius.
This is where the glamourous, rhinestone-studded Dolly merges seamlessly with the serious musician and songwriter we admire.
The title track, "Backwoods Barbie," provides a compelling case study.
The song showcases Parton's ability to embody the caricature of a Barbie doll while asserting that beneath the artificiality runs a river of authenticity.
In Parton's own words, she may look shallow, but she runs true and deep. Such playfulness, tempered with severe undertones, sets the tone for the entire album.
An unexpected but delightful addition to the album is Parton's own country-fried version of Fine Young Cannibals' 1989 hit "She Drives Me Crazy."
Adorned with new, rustic lyrics and named "Drives Me Crazy," the song whisks you off into a toe-tapping hoedown.
This surprising cover showcases Parton's ability to infuse her unique country charm into a formerly pop tune, transforming it into a playful love anthem.
But there's more than just humor and flamboyance to "Backwoods Barbie." Dolly's impressive songwriting prowess is evident across the album, from the pep talk in "Better Get to Livin'" to the quiet desperation in "Cologne."
The lyrics often sparkle with a clever pun or wink at the audience, but they also radiate an honest portrayal of heartbreak, resilience, and unabashed joy.
Even in songs of despair and heartbreak, Parton conveys an undercurrent of optimism.
For instance, in "Better Get to Livin'," she urges listeners to shake off their problems and embrace life, a message delivered with a mix of nonchalance and sincerity.
The song's duality reflects the album's overall charm — playful yet profound, frivolous yet deeply felt.
Indeed, "Backwoods Barbie" aptly encapsulates Dolly Parton's essence — a fusion of glittery glam, genuine soul, and storytelling prowess. It's a celebration of her vibrant persona and a testament to her talent.
Commercial country music may have been waiting for its queen's return, but with "Backwoods Barbie," it's clear that Dolly Parton has not just returned. She's redefined the throne.
In this album, Dolly extends an invitation to a world of music into a heartfelt conversation — offering a listening experience as colorful and genuine as the icon herself.
Starting now, you can receive 10% off in-stock items with my special link at Entertainment Earth!
 Enjoy!
As an Amazon Associate I earn from qualifying purchases
Want more stuff like this?
Get the best viral stories straight into your inbox!
Don't worry, we don't spam