2023 NEW Dolly Parton in Orange & White Pantsuit Funko Pops!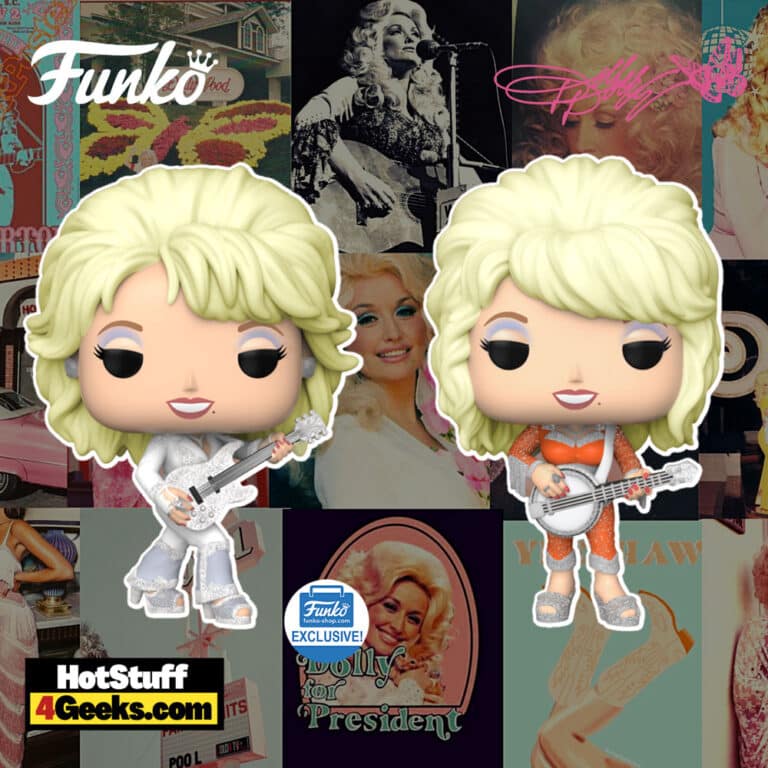 Who knew that the world-famous performer and songwriter Dolly Parton could become a positively charming Funko Pop! Figure, too? With two different Funko pops wearing her legendary pantsuits – one white and one orange – Dolly is a tiny vision of royalty.
Dolly Parton Funko Pops! are now available for pre-order at the links below (Dolly Parton Glastonbury 2014 Funko Shop exclusive is releasing today at 9.30 AM PT!) – click to jump or scroll to continue reading!
Fans of Dolly Parton are certainly flockin' to buy Funko's latest release!
Now you can be just like the country music queen with a collectible Dolly Parton Funko Pop figure. Each one is adorable in its own unique way with two new looks, giving the beloved singer the trademark Funko Pop look.
That's right, if you've ever wanted to experience that legendary shade of blonde hair or felt like you could rock a wig better than anyone – now's your chance!
Get yours now, and never forget Dolly Parton's stunning style:
Dolly Parton in an Orange Pantsuit Funko Pop! Vinyl Figure
Dolly Parton in a White Pantsuit (Glastonbury 2014) Funko Pop! Vinyl Figure – Funko Shop Exclusive
Whichever way you choose, I'm sure she'd approve!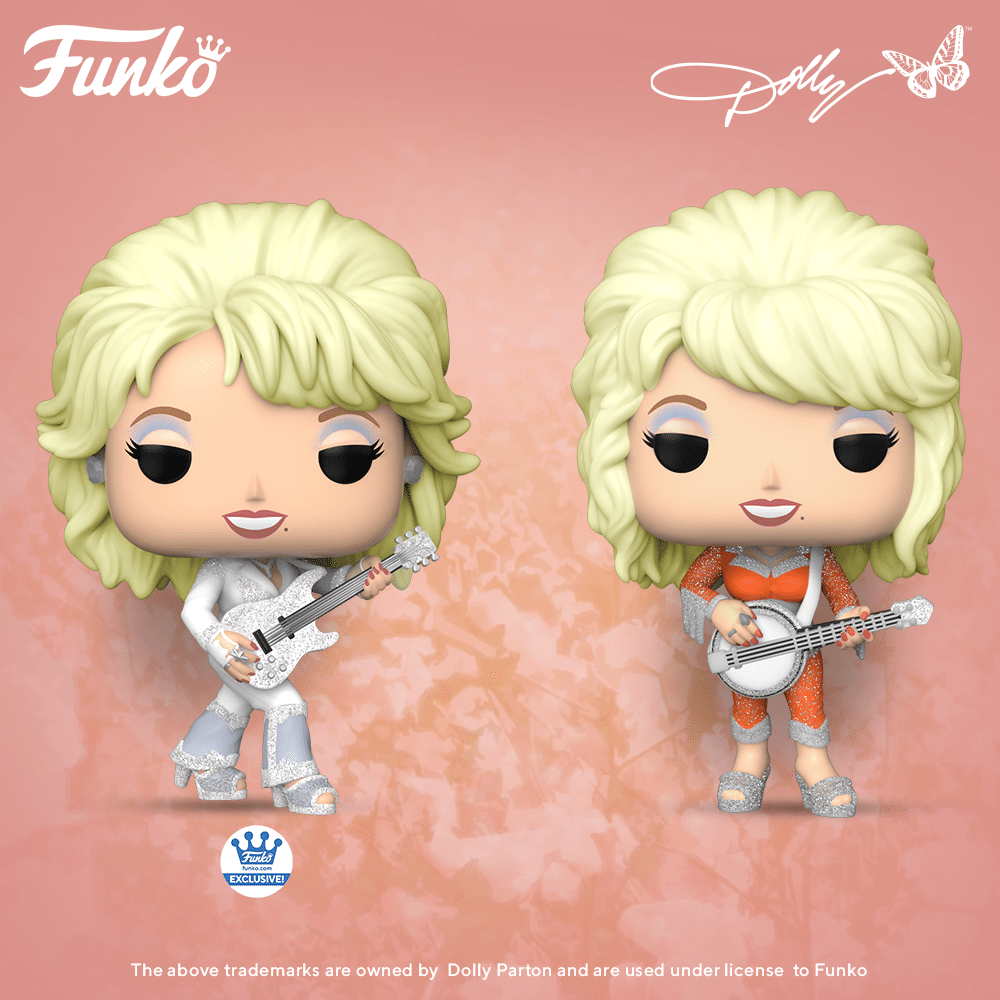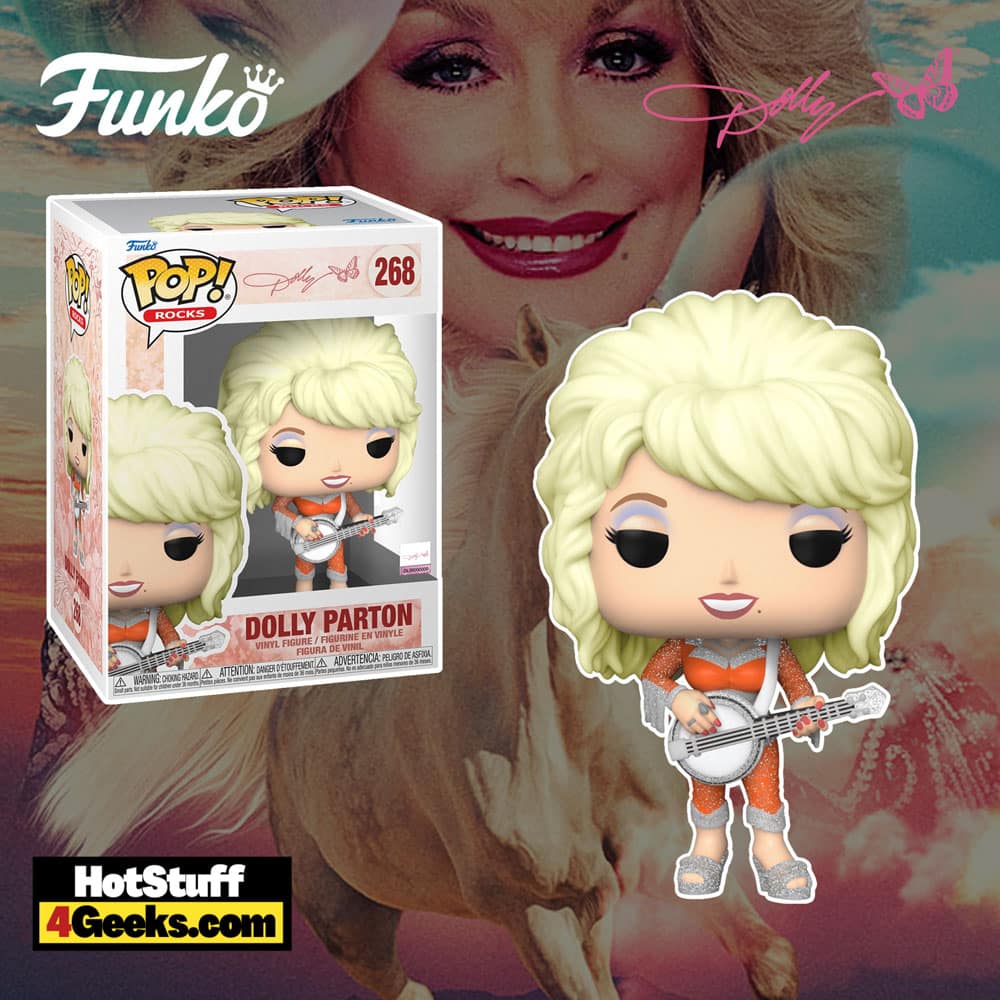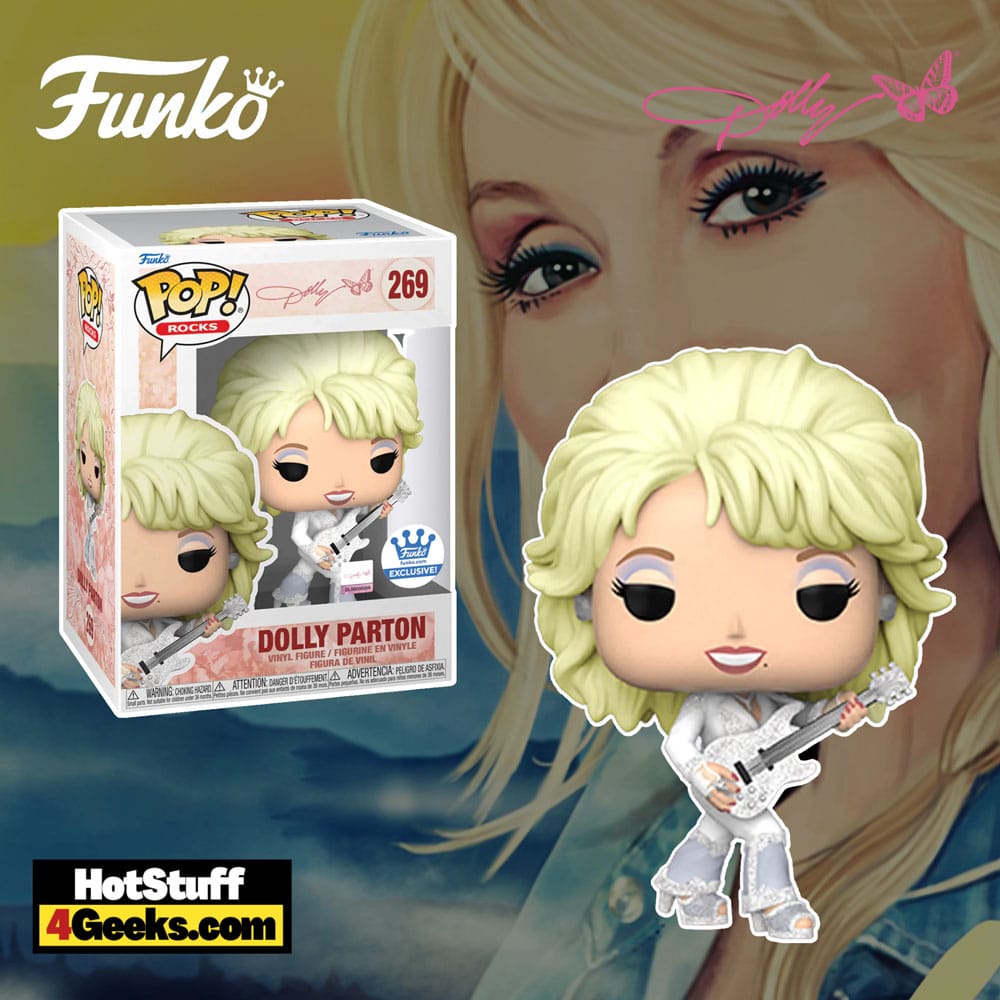 Dolly Parton is one of the most iconic singers and songwriters that the world has ever seen. She started as a humble country singer just hoping to make her mark in the music industry.
But Dolly Skyrocketed to fame with her timeless classics like 'Jolene' and '9 to 5'.
The country music queen and cultural icon is beloved across generations for her incredible music, larger-than-life persona, and entrepreneurial spirit – not to mention those impressive dimensions!
Her career has spanned decades and reached far corners of the globe, proving that talent and hard work can take you anywhere.
Of course, a big heart helps, too – Dolly Parton's charitable works are world-renowned.
Anyone claiming to love music must have Dolly Parton in their life.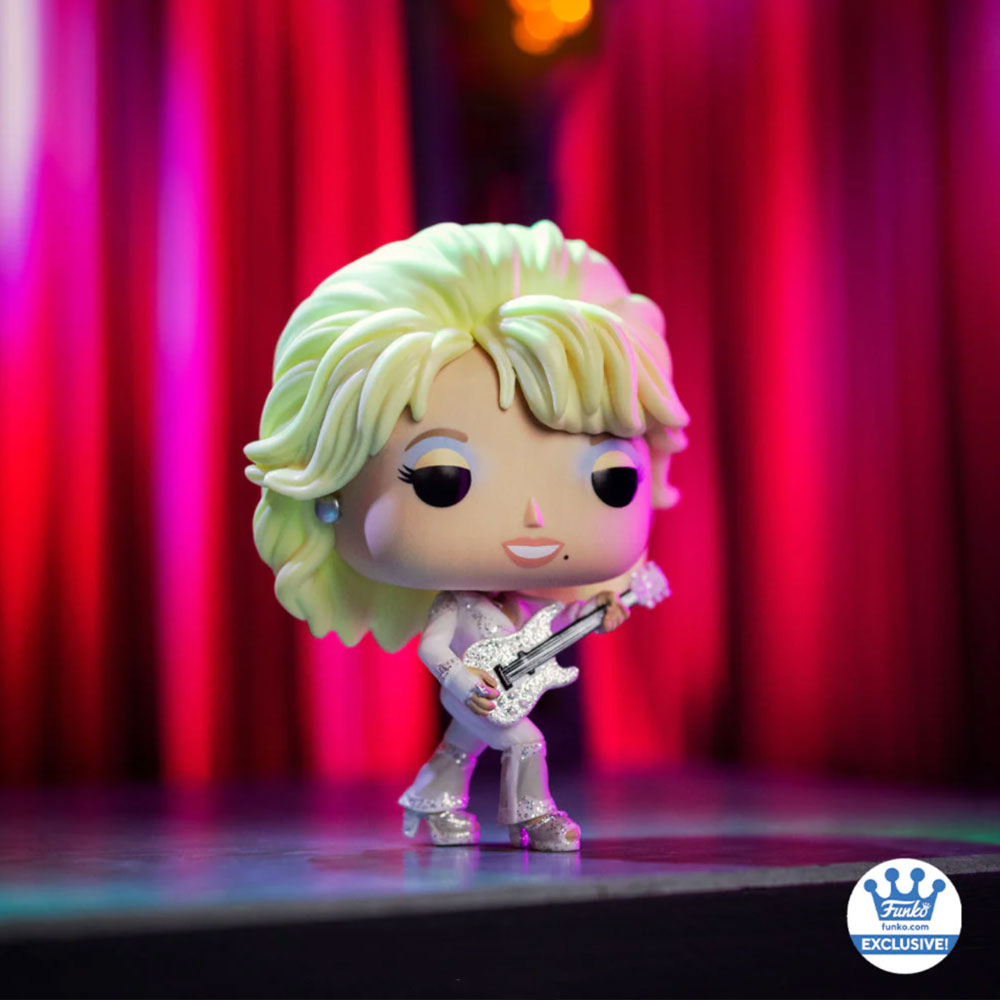 Dolly Parton has also been a fashion legend for decades.
Whether it was her sparkly and brightly-colored costumes for her live performances or the showstopping looks for the many movies premieres she's attended, Dolly knows how to pull off an unforgettable look.
And don't even get us started on her iconic album covers. For example, who could forget when she showed up to Glastonbury in 2014 with mesh pants explicitly made so that she could move around comfortably while performing?
While Mrs. Parton is often seen dressed in white, that doesn't stop her from embracing color — we mean really embracing it!
The electric-orange Capri jumpsuit with silver rhinestones and tassels she wore for a 2014 benefit concert is positively electric.
We can see why everyone from Cher to Taylor Swift turns to Dolly as their source of fashion advice!
Long live the Queen of Country!
As an Amazon Associate I earn from qualifying purchases
Want more stuff like this?
Get the best viral stories straight into your inbox!
Don't worry, we don't spam