2023 NEW Dragon Ball Z: 1st Form Frieza (Metallic) Funko Pop!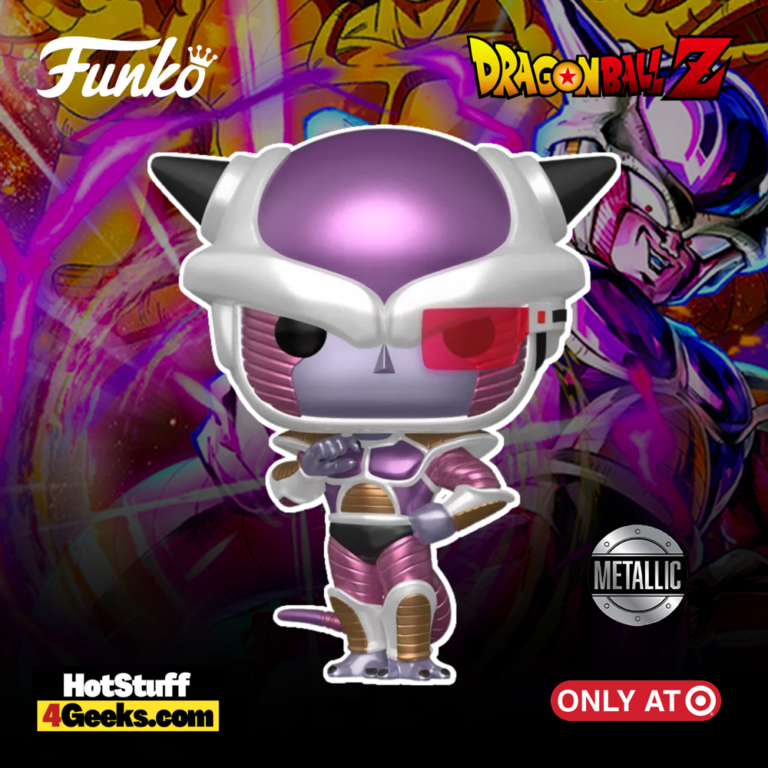 Prepare to be blown away by the newest addition to the Funko Pop! Dragon Ball Z lineup: the First Form Frieza (Metallic) Vinyl Figure, exclusively available at Target. This striking figure features the infamous Frieza in his deceptively unassuming first form, beautifully crafted with a metallic finish that adds an extra layer of intrigue.
The pop figure is now available for pre-order at the links below – click to jump or scroll to continue reading!
Introducing the latest addition to your Dragon Ball Z collection: the First Form Frieza (Metallic) Funko Pop!
This striking figure captures Frieza's deceptive power in a stylish metallic finish, embodying the villain's iconic first form in all its glory.
Don't miss your chance to own a piece of Dragon Ball Z history with this exclusive Target release.
Display it proudly as a testament to Frieza's lasting impact and the intricate world of Dragon Ball.
Hurry and grab yours today to relive the unforgettable Frieza Saga through this stunning collectible.
The Target Exclusive Frieza in First Form (Metallic) Funko Pop! is now available for pre-order at the links below (click to jump!)
In the world of Dragon Ball Z, few villains have made as lasting an impression as Frieza.
This formidable foe has a knack for keeping fans on their toes with his multiple transformations and ever-evolving power levels.
However, Frieza's First Form often takes center stage, as it embodies the sinister potential lurking beneath an unassuming exterior.
Frieza's First Form is, ironically, not his natural state but a result of suppressing his immense power.
This form, with its smaller stature and child-like appearance, may deceive the uninitiated viewer.
But make no mistake: Frieza in this state is a powerful fighter.
He can defeat King Vegeta and obliterate the entire planet with a single attack, making it abundantly clear that he's not to be underestimated even in this seemingly weakened state.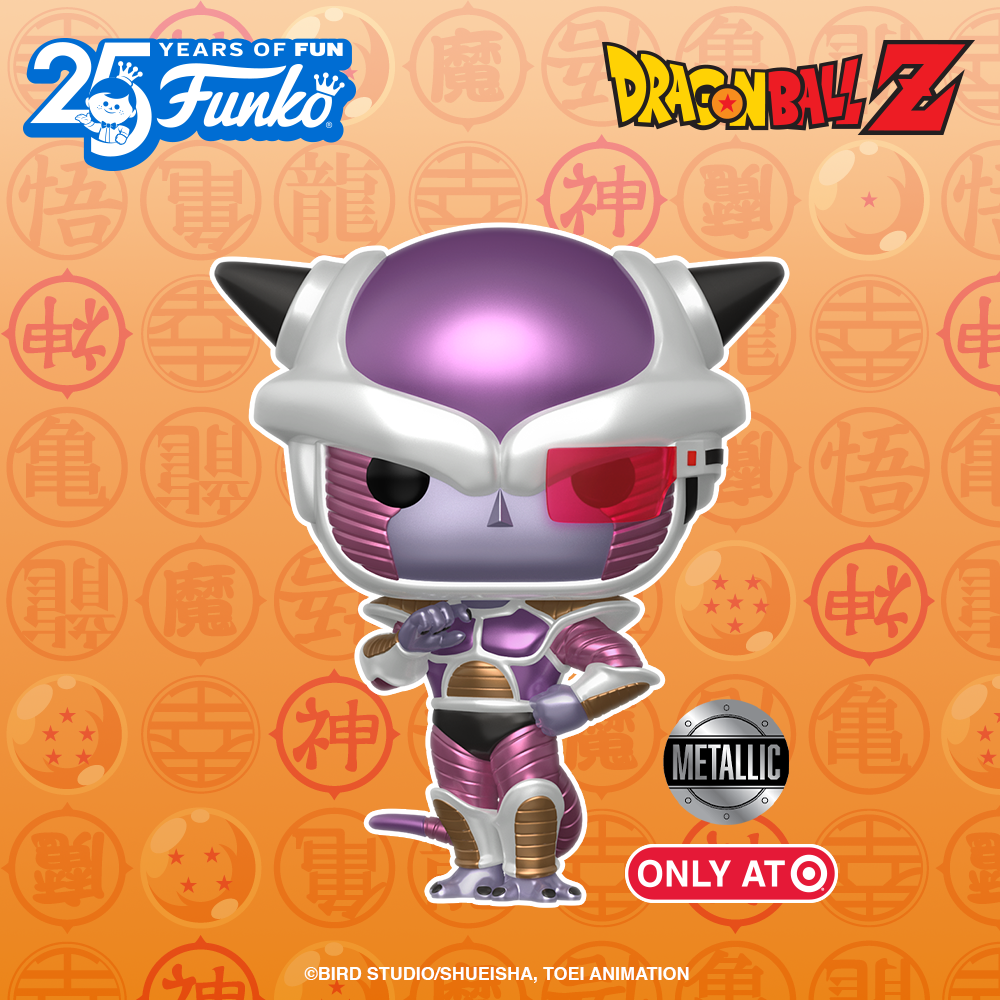 Frieza was born with a colossal power level, surpassing his father, King Cold.
This power was inherited from his mutant father, setting Frieza apart from the rest of his race.
In his First Form, Frieza boasts a staggering power level of 530,000, dwarfing that of his closest subordinate, Ginyu.
As he engages with foes like Vegeta, Krillin, and Gohan, it's apparent that his First Form is more than enough to keep the heroes on their toes.
Unlike other characters in the Dragon Ball series who transform to increase their power, Frieza's transformations serve to suppress and control his immense strength.
His True Form is his fourth form, granting him access to his full power potential.
However, maintaining control in this state can be challenging, and Frieza risks losing himself to a destructive rampage if he's not careful.
Frieza's First Form, on the other hand, is a massive reduction in power compared to his True Form.
It allows him to maintain better control over his strength, preventing unintentional damage to those around him.
But even in this suppressed state, Frieza's power is enough to dominate his enemies and instill fear in the hearts of the Z Fighters.
Throughout Dragon Ball Z and subsequent series, Frieza's First Form has proven to be a fan favorite.
This iconic villain's transformation is a prime example of the fascinating complexity woven into the fabric of the Dragon Ball universe.
Frieza's First Form is a constant reminder that appearances can be deceiving and that immense power can be hidden beneath an unassuming façade.
Starting now, you can receive 10% off in-stock items with my special link at Entertainment Earth!
 Enjoy!
As an Amazon Associate I earn from qualifying purchases
Want more stuff like this?
Get the best viral stories straight into your inbox!
Don't worry, we don't spam