2023 NEW Exclusive Peanuts 6-Pack Funko Sodas with Cooler
Funko Soda: Peanuts 6-Pack Soda Vinyl Figures with Cooler and Chase Variants – a Funko Shop Exclusive
Available at:
Unveiling a treasure trove for die-hard fans, the new Funko Soda: Peanuts 6-Pack Soda Vinyl Figures with Cooler and Chase Variants – a Funko Shop Exclusive, promises a nostalgic dive into the whimsical world of Peanuts. This unique ensemble, a harmonious blend of vintage charm and modern flair, beckons collectors to relive cherished memories with every intricate detail. Ready to embark on a trip down memory lane?
UPDATE: The Peanuts Lunch Box drops today at 9:30 AM PST! To get your hands on this Soda Bundle when it's released, be sure to check out the links I've provided below – click to jump or scroll to continue reading!
Exclusive 2023 Peanuts Funko Sodas Unveiling: A Collector's Refreshing Dream!
Get ready, Peanuts enthusiasts! The year 2023 brings a whimsical treat for all devoted fans with the launch of the Exclusive Peanuts 6-Pack Funko Sodas accompanied by an uber-stylish cooler.
Only 15,000 of this limited edition set were made. It is a must-have for fans who cherish unique collectibles.
Housed inside a vibrant Funko Peanuts Lunch Box, the set boasts six intriguing Funko SODA cans. Each can holds a delightful surprise: Charlie Brown, the wise Linus Van Pelt, the feisty Lucy Van Pelt, the athletic Peppermint Patty, the iconic Snoopy, or the adorable Woodstock.
Keep your eyes peeled! A lucky 1 in 6 can unveil a chase variant – maybe a Park Ranger Snoopy or a baseball-ready Peppermint Patty?
And let's not gloss over the cooler. Adorned with classic Peanuts comic strips, it's as functional as it is nostalgic. The insulated lining keeps beverages chilly, while the nylon build promises durability.
Details like soda tab zipper pulls, a detachable shoulder strap and a silver-colored finish elevate its charm. Plus, the interior sports a high-density Funko logo print, giving it that exclusive touch.
In all its glory, this Peanuts set isn't merely about collectibles; it's about celebrating memories, cherishing characters, and basking in the joy of rare finds. Secure yours and revel in the magic of Peanuts!
Here's the breakdown for this Bundle Box content:
Charlie Brown Funko Soda with Charlie Brown with Hat and Glove Chase Variant
Linus Van Pelt Funko Soda with Linus Van Pelt Sucking Thumb Chase Variant
Lucy Van Pelt Funko Soda with Lucy Van Pelt with Football Chase Variant
Peppermint Patty Funko Soda with Peppermint Patty with Baseball Bat Chase Variant
Snoopy Funko Soda with Park Ranger Snoopy Chase Variant
Woodstock Funko Soda with Park Ranger Woodstock Chase Variant
Funko Peanuts Lunch Box
The Funko Shop Exclusive Peanuts 6-Pack Sodas with Cooler can be ordered at the links below (click to jump!)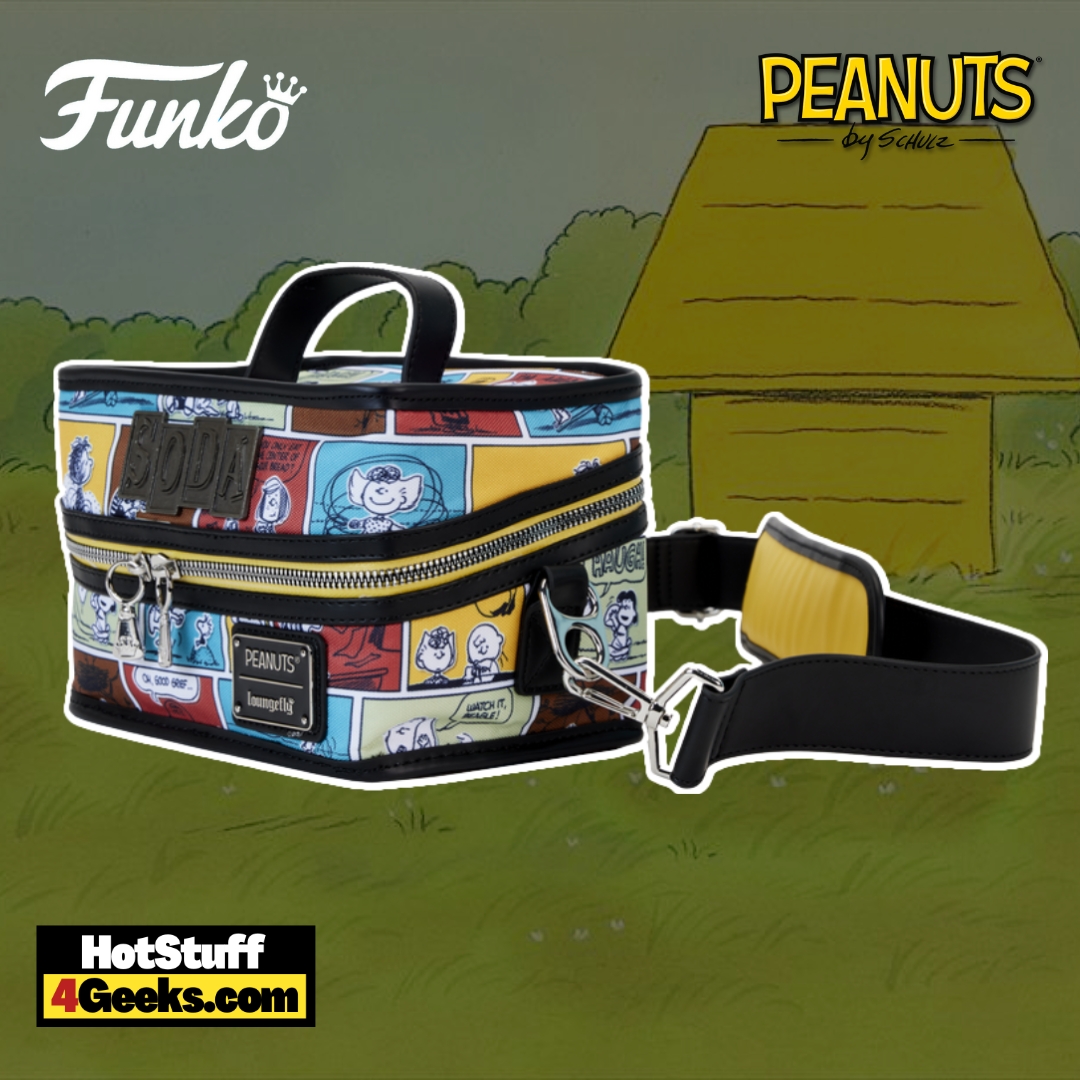 As an Amazon Associate I earn from qualifying purchases
Funko Soda: Peanuts 6-Pack Soda Vinyl Figures with Cooler and Chase Variants – a Funko Shop Exclusive
Available at:
Want more stuff like this?
Get the best viral stories straight into your inbox!
Don't worry, we don't spam