2023 NEW Formula 1 Funko Pops! Verstappen, Perez & Russell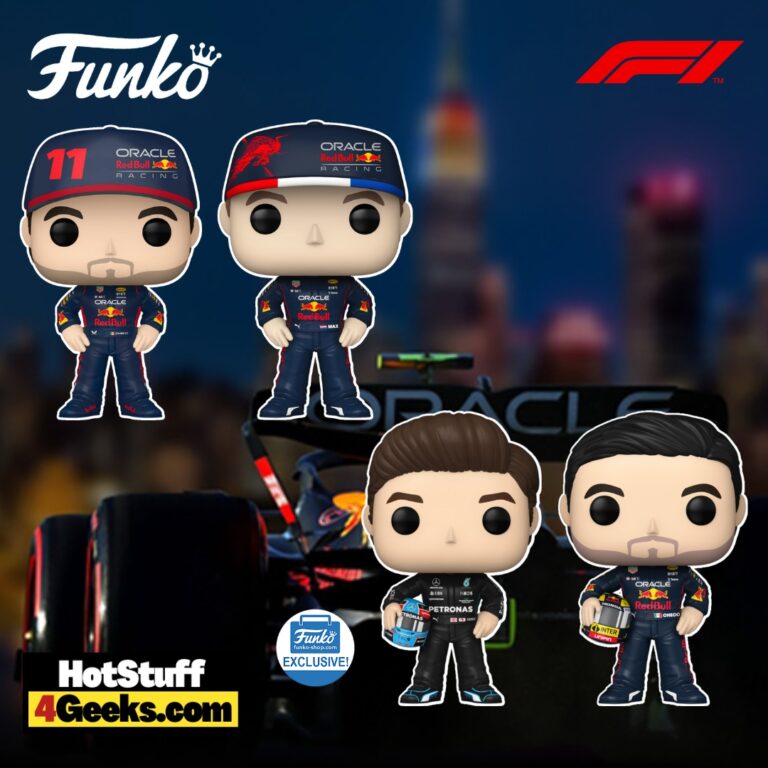 The world of Formula 1 racing is ever-evolving, and the latest testament to this fact is the release of Funko Pop's newest collection: Funko Pop! Racing: Formula 1 Funko Pops! (2023 release). They've taken our favorite track titans and condensed their personas into the adorable, instantly recognizable form of Funko Pop! Vinyl Figures.
To get your hands on these Pop Vinyl Figures, be sure to check out the links I've provided below – click to jump or scroll to continue reading!
Track to Shelf: Funko Pop's F1 Superstars 2023 Release!
Oracle Red Bull Racing is no stranger to the circuit's limelight, and now, they're set to dominate your display shelves as well.
Sergio Perez, Mexico's fastest man on wheels, and Max Verstappen, the record-breaking Dutch prodigy, have been beautifully crafted into detailed vinyl figures.
Both drivers exude the charismatic energy they're renowned for on track, encapsulated within their compact, caricatured forms.
And don't forget about Mercedes-AMG Petronas' star driver, George Russell.
The British whiz-kid, complete with his helmet, receives an exclusive release through Funko Shop.
Clad in his iconic racing suit, this piece wonderfully captures Russell's trademark determination and elegance.
These figures offer a unique way to celebrate the thrilling world of Formula 1, blending the high-octane intensity of the sport with the playful charm of Funko Pops.
Whether you're a die-hard fan of the sport or just a casual enthusiast, these vinyl figures are a surefire way to get your pulse racing, just like a Grand Prix Sunday.
Enjoy the 2023 season with your favorite F1 heroes right on your shelf.
It's a green light for collectibles, ladies and gentlemen!
Unveiling the F1 Funko Pops List for this year's release:
Formula 1: Oracle Red Bull Racing – Sergio Perez Funko Pop! Vinyl Figure
Formula 1: Oracle Red Bull Racing – Max Verstappen Funko Pop! Vinyl Figure
Formula 1: Mercedes-AMG Petronas – George Russell with Helmet Funko Pop! Vinyl Figure – Funko Shop Exclusive
The new Formula 1 Funko Pop! Vinyl Figures (2023 release) are now available for pre-order at the links below (click to jump!)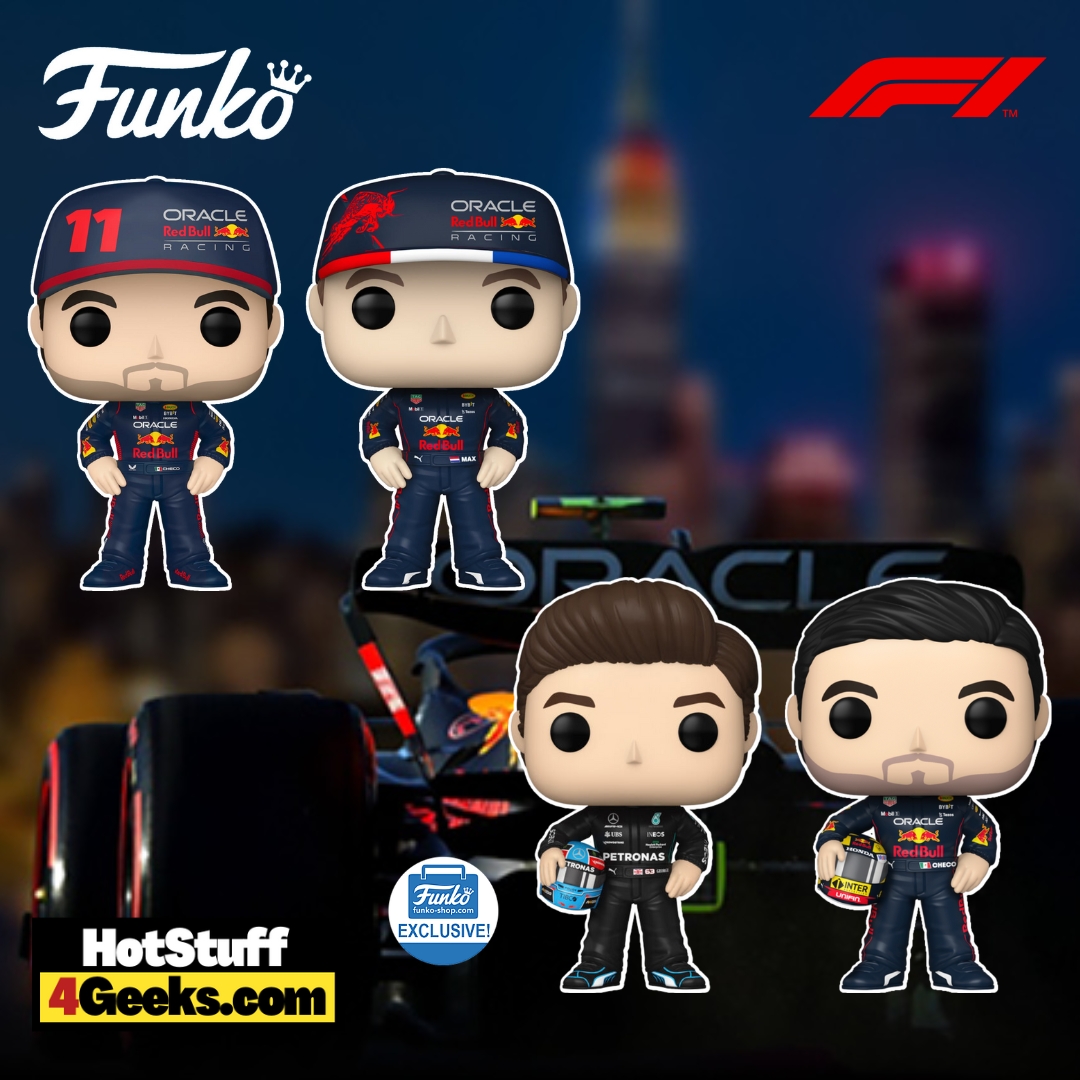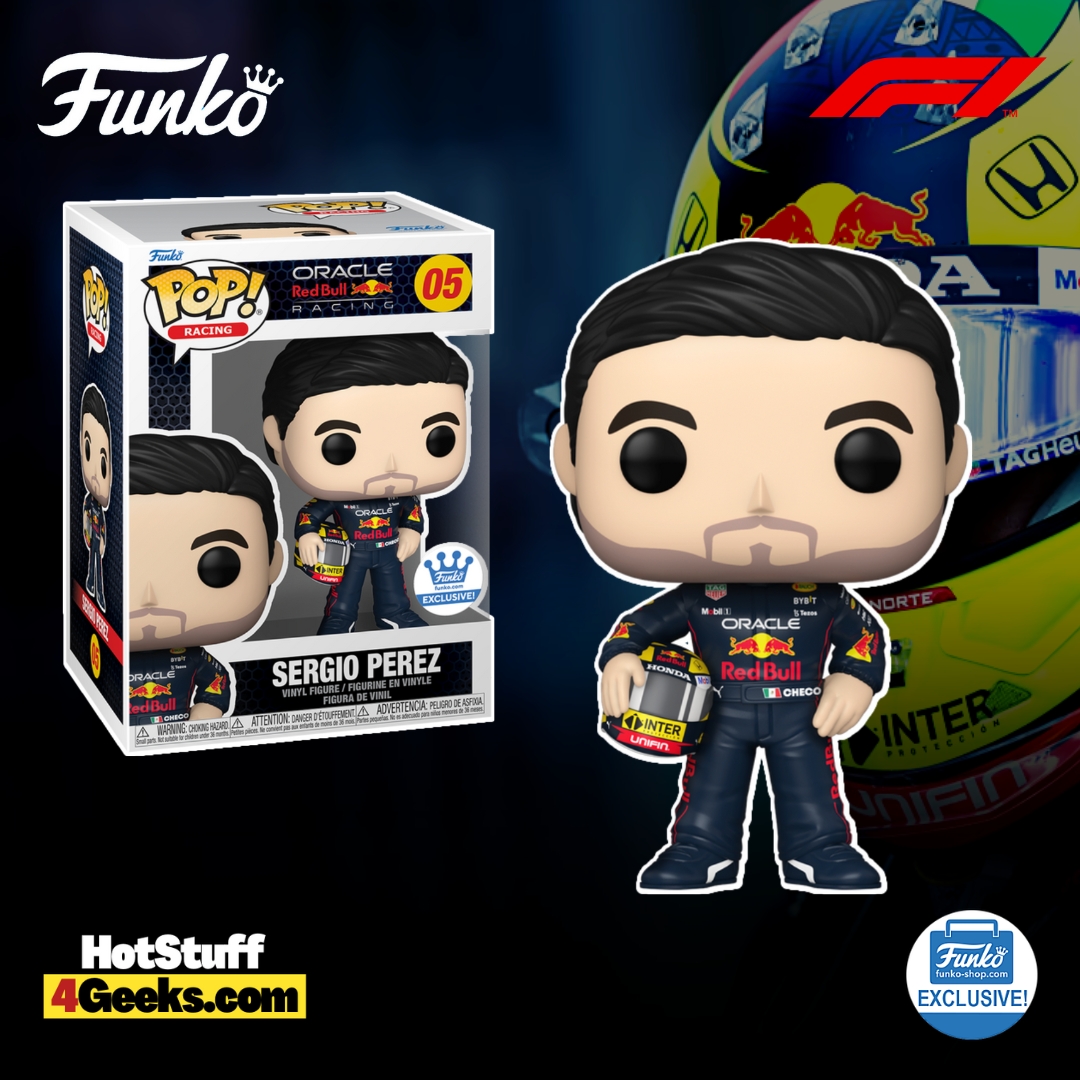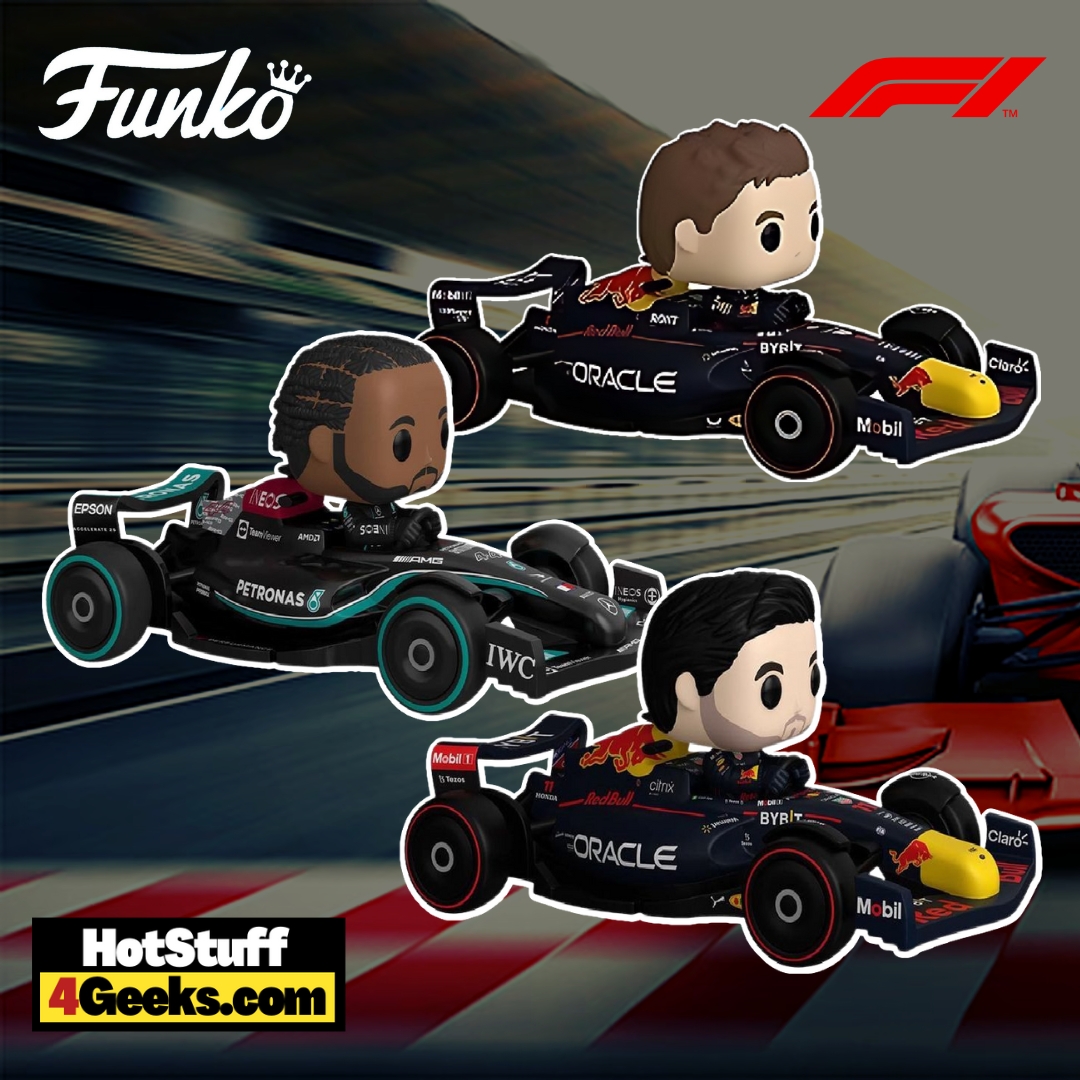 Rising Titans of the Tarmac: Verstappen, Perez & Russell
When you take a moment to look at the current landscape of Formula 1, three names stand head and shoulders above the rest: Max Verstappen, Sergio Pérez, and George Russell.
They each embody the perfect blend of relentless pursuit of speed, strategic insight, and raw talent, making them the ideals of the fast-paced world of motorsport.
Max Verstappen, the Dutch dynamo, paints a vivid picture of a prodigy born to race.
From his early childhood days in the competitive world of karting to his ascent into the big leagues of F1, Verstappen's journey is nothing short of extraordinary.
With a solid foundation in his blood, thanks to his father, Jos Verstappen, a former F1 driver, and his mother, Sophie Kumpen, a Belgian kart champion, Max's route to the top was seemingly predestined.
Fast forward to his first F1 victory at the tender age of 18, breaking records left and right, Max has only upped his game since then.
By the end of 2022, he had a staggering 15 wins under his belt and scored a new record for the most points in a single season, solidifying his place as F1's premier driver.
Sergio Pérez has carved a niche of his own in the same sphere. Hailing from Mexico, he's their most accomplished F1 driver to date.
The perseverance, speed, and resilience that define him reflect his extraordinary journey from a rookie in Germany to an indispensable figure in the sport.
Pérez, affectionately known as 'the Mexican Minister of Defence,' is widely recognized for his uncanny ability to manage races strategically and for his spectacular street-fighting victories.
He finished his second season with his largest-ever points haul of 305 and is all set for even more podium finishes.
While we're at it, let's not forget George Russell. From his humble beginnings in karting, the young Brit has proved himself to be a force to be reckoned with in Formula 1.
Earning a seat at the prestigious Mercedes-AMG Petronas team in 2022, Russell demonstrated his class by securing his maiden victory and finishing fourth in the championship standings.
His talent and potential suggest a promising future as he targets motorsport glory's apex.
Each of these drivers, Verstappen, Pérez, and Russell, brings a unique element to the table.
They've redefined the sport's competitive spirit with their inimitable skill sets and unwavering determination, and in the process, they've given motorsport fans some thrilling on-track duels to relish.
What makes them truly special, however, is their passion for the sport and the relentlessness with which they pursue their ultimate goal: becoming the best in the world.
Their journeys speak volumes about their character, determination, and sheer will to succeed.
As they blaze their trails on the tarmac, we can only wait with bated breath for what they bring to the F1 scene next.
Buckle in. We're in for quite a ride.
Starting now, you can receive 10% off in-stock items with my special link at Entertainment Earth!
 Enjoy!
As an Amazon Associate I earn from qualifying purchases
Want more stuff like this?
Get the best viral stories straight into your inbox!
Don't worry, we don't spam