2023 NEW Godzilla Ultima with Heat Ray Glow Funko Pop!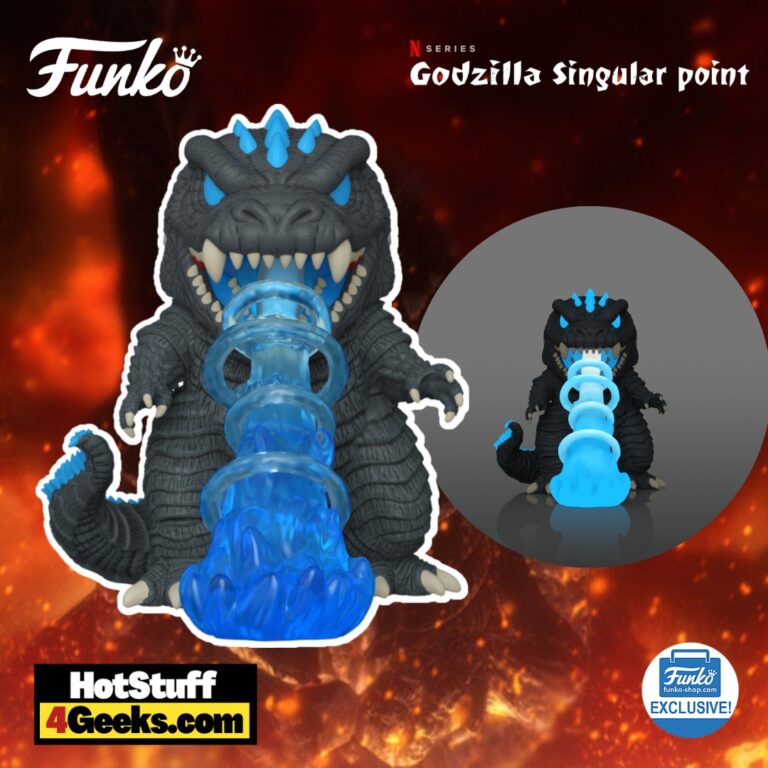 A radiant titan emerges from the shadows in a universe where cinema collides with collectibles. Enter the new Funko Pop! Animation: Godzilla Singular Point – Godzilla Ultima with Heat Ray Glow-In-The-Dark (GITD) Funko Pop! Vinyl Figure – Funko Shop Exclusive. This 2023 release celebrates the legendary kaiju and does so with an electrifying luminescence that demands attention.
UPDATE: Godzilla Ultima POP! drops today at 9:30 AM PT! To get your hands on this Pop Vinyl Figure at its release, be sure to check out the links I've provided below – click to jump or scroll to continue reading!
Glowing Monstrosity: Godzilla Ultima's GITD Funko Release
The mesmerizing saga of Godzilla Singular Point has truly bewitched the audience, making its most daunting form, Godzilla Ultima, an instant fan favorite.
And when you think the magic is beginning to wane, here comes another surprise! Behold the exclusive Godzilla Ultima with Heat Ray Glow-In-The-Dark (GITD) Funko Pop! Vinyl Figure, an exclusive treat from the Funko Shop.
Now, the king of kaiju, draped in all its intimidating glory, shines even in the darkest rooms. The intricate details of this vinyl figure capture the essence of Ultima's power, combined with that extra GITD flair for night-time allure.
Owning it is like having a slice of cinematic history and a testament to one of the most enigmatic Godzilla transformations.
This exclusive Funko figure promises to be a radiant centerpiece in any collection.
The Funko Shop Exclusive Godzilla Ultima with Heat Ray Glow-In-The-Dark Funko Pop! from Godzilla Singular Point can be found for order at the links below (click to jump!)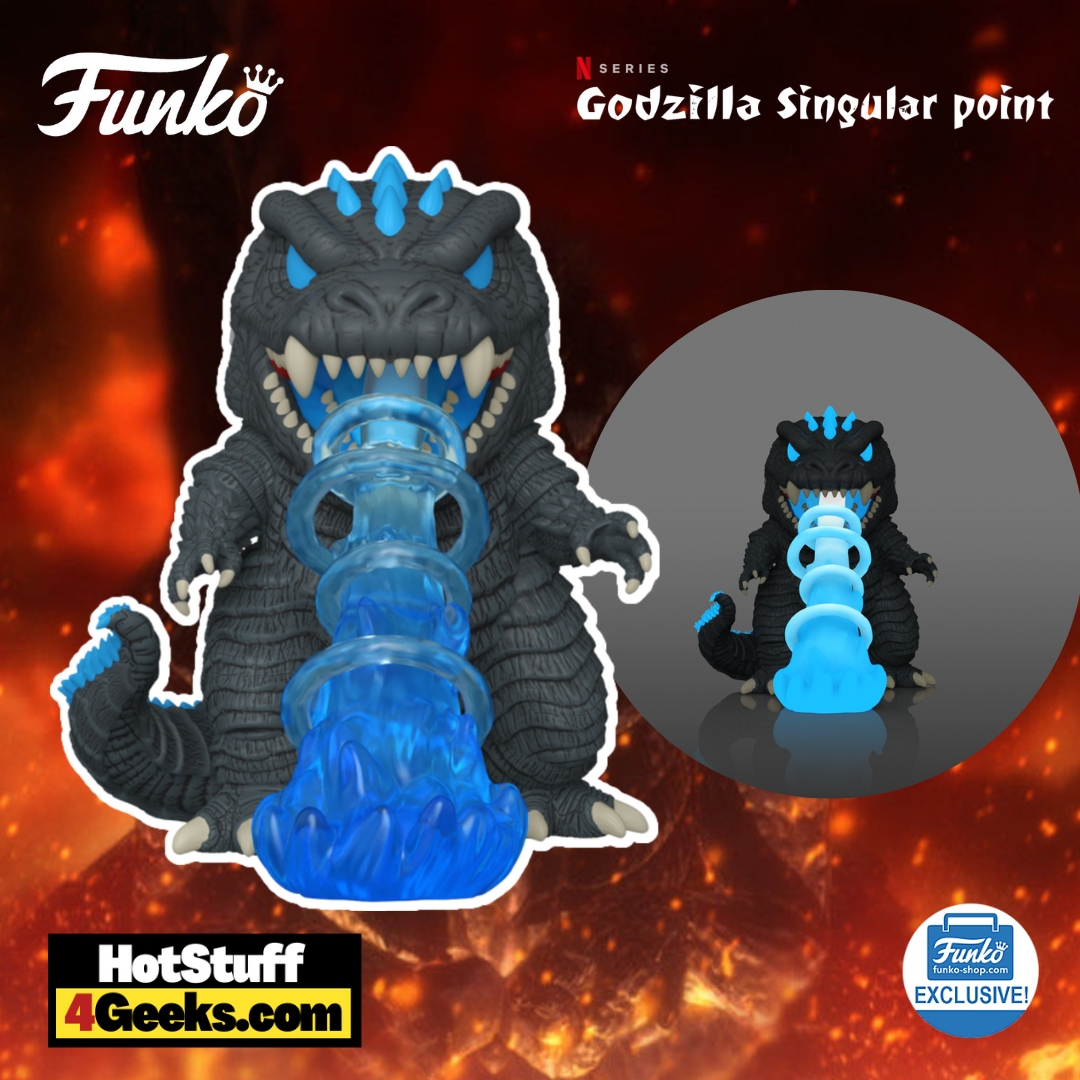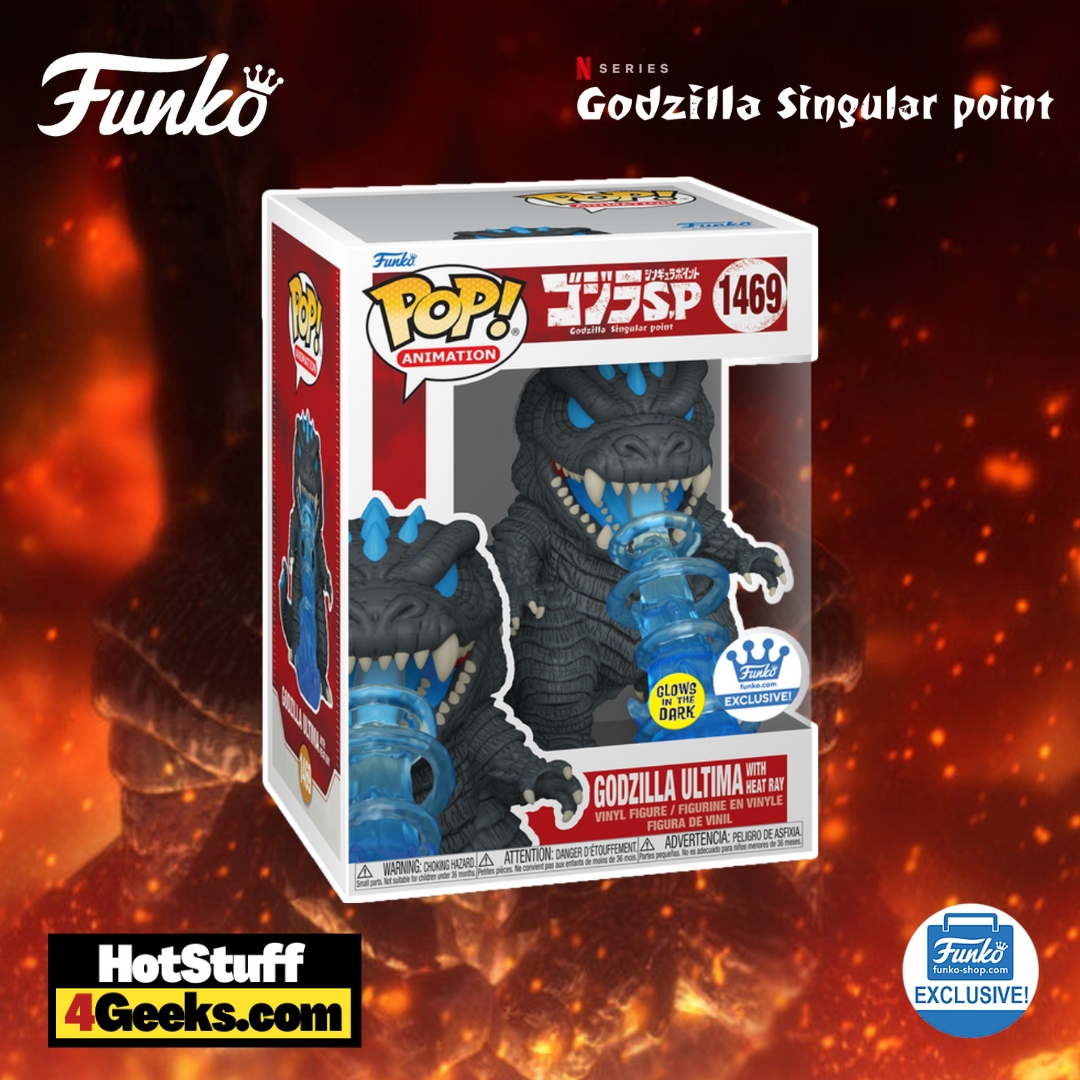 Beyond the Blue Atomic Breath: The Power of Godzilla Ultima
When we think of Godzilla, nostalgic moments of the 1954 epic "Godzilla" film may spring to mind. A colossal beast, a legend among monsters, Godzilla has thrilled and terrified generations.
However, the newest incarnation in the Netflix anime series "Godzilla Singular Point" offers a different taste of terror.
Enter Godzilla Ultima, a behemoth that makes all past versions look like mere shadows.
At the heart of its mystique is its origin. The series teases us with glimpses, never quite revealing all, but we learn more from the "Godzilla Singular Point" novelization.
Unlike previous interpretations of our beloved kaiju, Godzilla Ultima isn't just another massive creature wreaking havoc.
No, this one's an extension of an extradimensional entity hell-bent on destroying entire universes. Just think about the sheer magnitude of that intent for a moment.
It's not just its fascinating appetite for devastation but also its entryway into our world. Godzilla Ultima, along with other kaiju, graced Earth via a gravitational singularity from another universe.
Within the series, this puzzling narrative is intertwined with the concept of "Archetypes" – those transdimensional red particles manifesting as crystals or dust.
This is no mere accessory to their biologies; they are intrinsic to their very makeup.
As the story unfolds, we learn of the existence of mysterious mineral deposits named "Singular Points."
In a twist, Godzilla isn't just a consumer of these Singular Points; he is one.
As he trudges through Tokyo, he leaves a trail of "Red Dust" Archetypes that are so potent they reshape the very world around them, creating enigmatic plants that distort time and space.
If you've seen 2016's Shin Godzilla, you'll find a hint of déjà vu with Godzilla Ultima's adaptability.
Each environment triggers a new evolution reminiscent of the ever-adapting creature from the earlier film.
We first meet the monster as the aquatic Godzilla Aquatilis, then witness its transformation into the Godzilla Amphibia, Godzilla Terrestris, and ultimately Godzilla Ultima, towering over everything and amassing unmatched power.
Yet, for all its grandeur and might, Godzilla Ultima's design harkens back to its predecessors.
It maintains classic features like the maple-leaf-shaped glowing blue fins and scaly exterior, paying homage to its 1954 origin.
But the unique, snake-like maw filled with multiple rows of teeth gives it an edge, setting it apart as an entity of pure, insidious intent.
While some past Godzillas acted as Earth's defenders, Ultima is destruction incarnate, serving a force from beyond our dimension.
Ultima's power set also marries the old with the new. The classic blue atomic breath, a staple of Godzilla, gets a futuristic twist.
The animation clarifies that it's a Closed Timelike Curve, an amalgamation of future laser beams into a concentrated force.
Coupled with various Archetype-related abilities, like an explosive ice breath and "blood tentacles," it's clear that this isn't your grandparents' Godzilla.
Godzilla Ultima isn't just another iteration; it's a blend of the timeless and the novel. It's both a nod to the past and a terrifying peek into the possible future.
An extradimensional horror and a tribute, Godzilla Ultima stands tall as one of the most formidable renditions of the monster we've ever encountered.
To encapsulate, the Godzilla Ultima with Heat Ray Glow-In-The-Dark (GITD) Funko Pop! Vinyl Figure isn't merely a collectible and brilliant embodiment of this interdimensional terror.
This effigy captures the raw essence of a creature that defies both time and dimension, fusing past legacies with forward-looking horrors.
As enthusiasts and collectors alike gaze upon this luminescent masterpiece, they'll find it serves not just as a glowing testament to Godzilla's evolution but also as a beacon of the awe-inspiring power that Godzilla Ultima represents in the vast lore of kaiju.
As an Amazon Associate I earn from qualifying purchases
Want more stuff like this?
Get the best viral stories straight into your inbox!
Don't worry, we don't spam