2023 NEW GotG Vol 3: Baby Rocket (Flocked) Funko Pop! Exclusive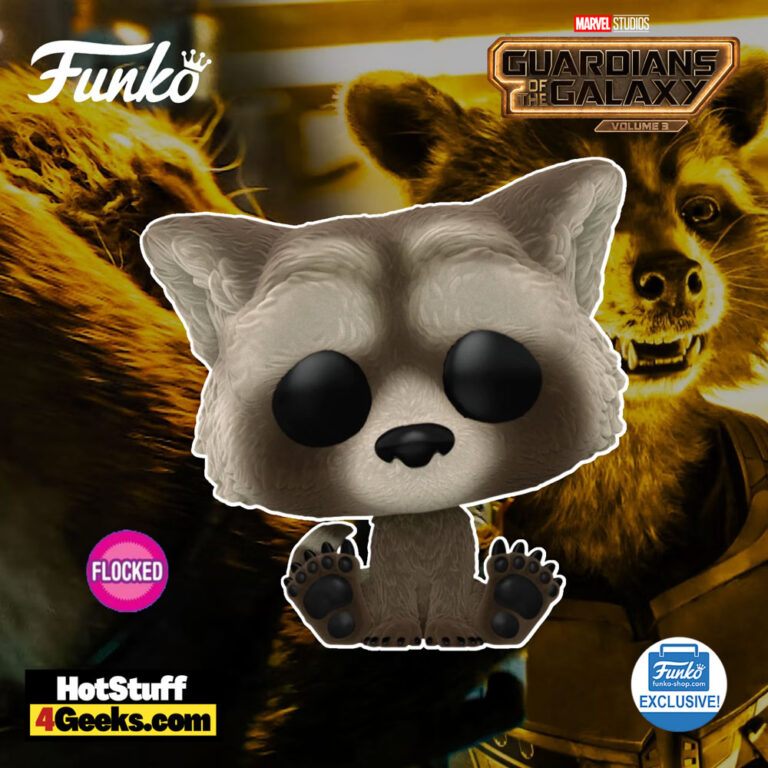 Everybody's favorite furry troublemaker is ready to embark on his next galactic adventure! The new Funko Pop! Marvel: Guardians of the Galaxy Vol. 3 – Baby Rocket (Flocked) Funko Pop! Vinyl Figure – Funko Shop Exclusive is a must-have limited-edition version of Rocket Raccoon with a flocked texture and the signature Pop! style.
The pop figure is dropping today at 9:30 AM PT at the links below – click to jump or scroll to continue reading!
Rocket Raccoon is a beloved character in the Guardians of the Galaxy franchise.
He's a genetically-enhanced raccoon with a fierce attitude and a penchant for causing trouble. He's also an expert in weapons and technology, making him a valuable team member.
The Baby Rocket (Flocked) Funko Pop! captures Rocket in his youth but still displays all his iconic features. In addition, the flocked texture adds a soft and fuzzy touch to the figure, making it feel like a tiny stuffed animal.
Rocket's backstory is a tragic one.
He was taken from his home planet as a young raccoon and subjected to genetic experimentation, which enhanced his intelligence and allowed him to talk.
He's often portrayed as a loner and an outsider, but he finds a sense of belonging with the Guardians of the Galaxy.
Rocket's personality is one of his most defining characteristics. He's quick-witted, sarcastic, and doesn't shy away from a fight.
But beneath his tough exterior, he has a softer side, as seen in his bond with his best friend and partner-in-crime, Groot.
He might be small, but Rocket's humorous behavior will indeed cause some big laughs (and maybe a few sticky fingers).
The brave Guardian of the Galaxy deserves a place in your home; take off on an exciting space mission now with Flocked Pop! Rocket Raccoon!
The Funko Shop Exclusive Baby Rocket (Flocked) Funko Pop! from Guardians of the Galaxy Vol. 3 can be found at the links below (click to jump!)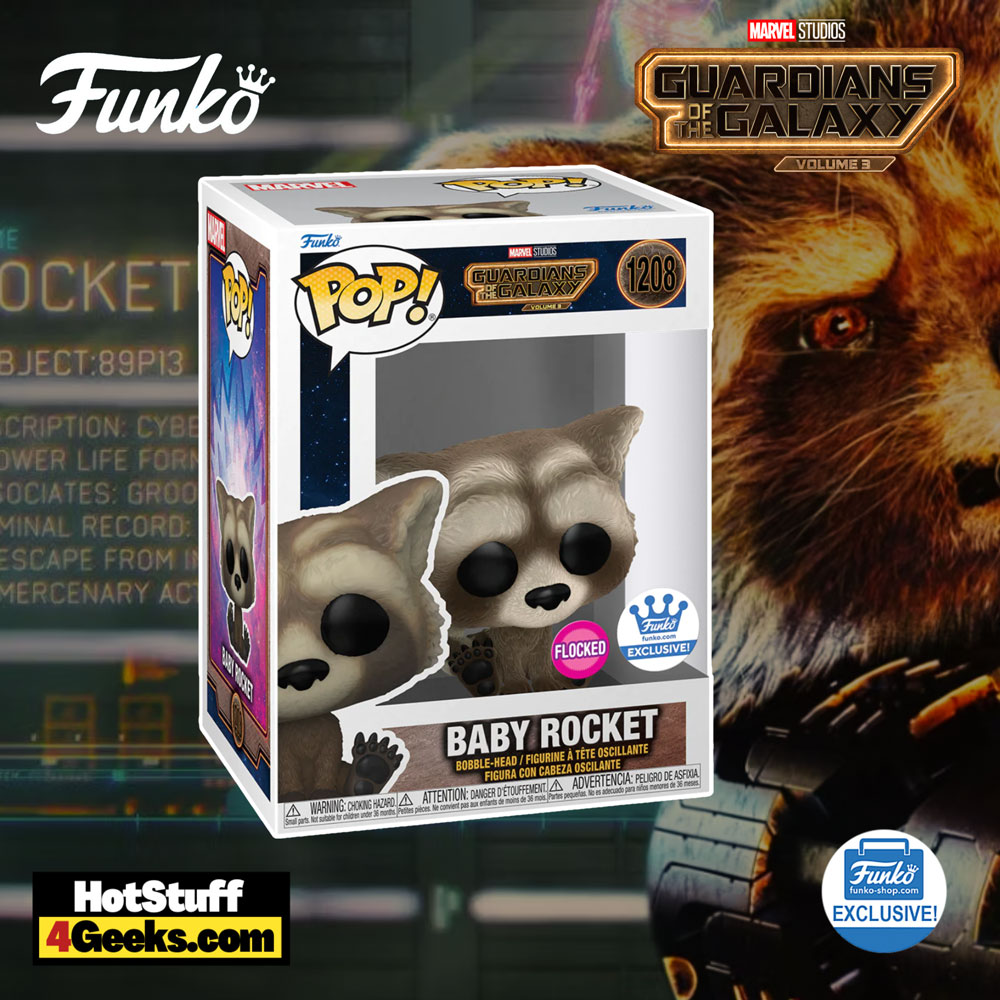 Rocket Raccoon may have become a household name thanks to the Marvel Cinematic Universe, but his comic book origins are far more bizarre than his on-screen counterpart.
His backstory is one of the weirdest in all of comic book history.
In the comics, Rocket was not always a wisecracking anthropomorphic raccoon with love for guns and explosives. Instead, he was initially created as part of an intergalactic psychiatric ward to care for mentally ill patients.
The facility, known as Gideon's Bible, was located on a planet in the Keystone Quadrant and staffed by robots and animals that provided comfort for the patients.
Over time, the animals and robots developed sentience and continued to care for the patients even after funding for the facility was cut.
However, when a mole named Judson Jakes attempted to gain control of Gideon's Bible, Rocket became a ranger and freedom fighter, leading a rebellion against Jakes alongside his girlfriend, Lylla.
Rocket's battles against Jakes continued for years before he was falsely imprisoned by the Kree and eventually met Peter Quill and the other Guardians of the Galaxy members.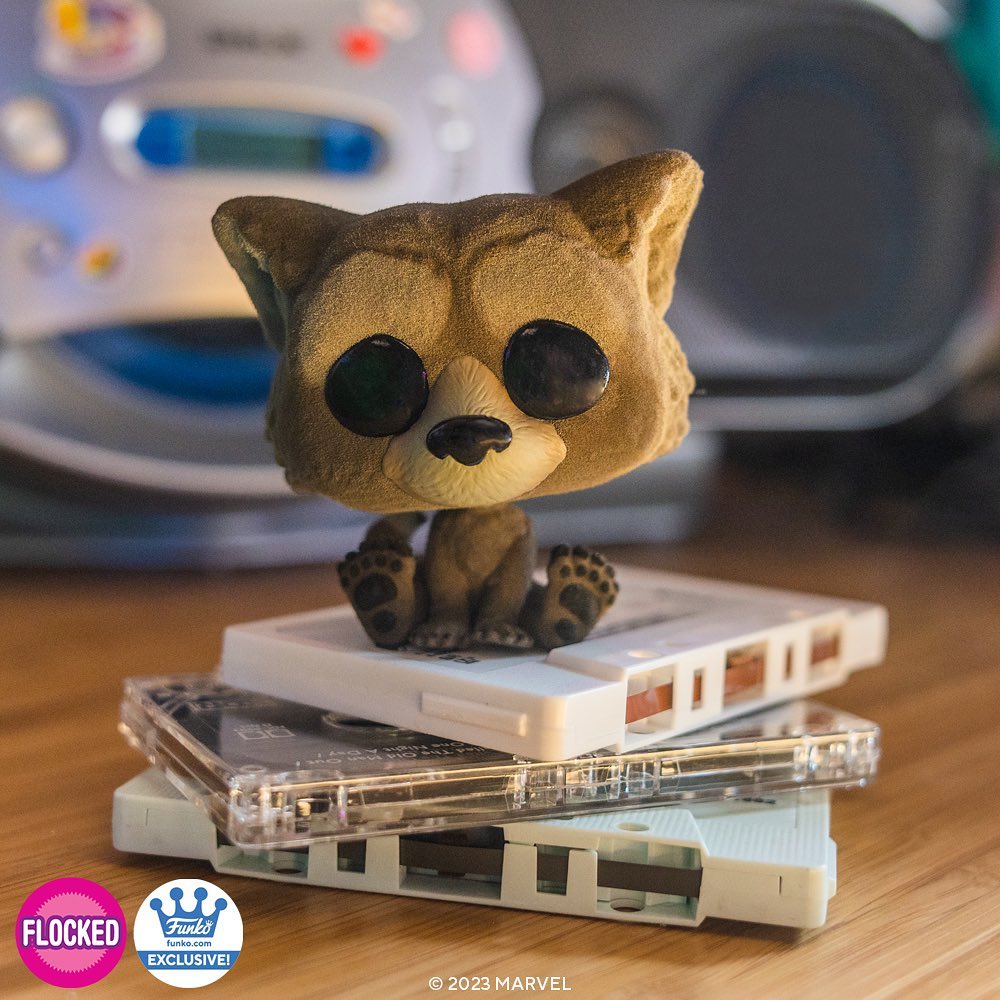 While Rocket's origin story in the MCU differs from his comic book origins, there are still connections to his bizarre backstory. In the movies, Rocket was taken apart and put back together multiple times.
Still, trailers for the Guardians of the Galaxy Vol. 3 suggest that the High-Evolutionary is responsible for creating him.
Despite the differences between the comic book and cinematic versions of Rocket, his strange origins have remained a constant throughout his many adventures.
From his time as a freedom fighter on Halfworld to his battles against the forces of the Mad Titan, Rocket Raccoon has repeatedly proven that he is one of the most unpredictable and entertaining characters in the Marvel Universe.
As we await the release of Guardians of the Galaxy Vol. 3, fans can look forward to finally learning the full extent of Rocket's origins and how they connect to the larger story of the MCU.
Whether his backstory is as outrageous as his comic book origins remain to be seen, but one thing is sure: Rocket Raccoon will continue to be a fan favorite for years to come.
Check more Guardians of the Galaxy Vol. 3 Funko Pops here.
Funko Pop! Marvel: Guardians of the Galaxy Vol. 3 – Baby Rocket (Flocked) Funko Pop! Vinyl Figure – Funko Shop Exclusive
Available at:
Starting now, you can receive 10% off in-stock items with my special link at Entertainment Earth!
 Enjoy!
As an Amazon Associate I earn from qualifying purchases
Want more stuff like this?
Get the best viral stories straight into your inbox!
Don't worry, we don't spam