2023 NEW Harry Potter – Gryffindor Funko Pop! Art Cover
Show your House pride like never before with the new Funko Pop! Cover Art: Harry Potter –  Gryffindor Funko Pop! Art Cover Vinyl Figure – Funko Shop Exclusive. This unique figure is wreathed in a spectacular red and gold banner, perfectly capturing the spirit of Gryffindor.
The pop figure is releasing today at 9:30 AM PT at the links below – click to jump or scroll to continue reading!
The Gryffindor lion is an iconic symbol in the Harry Potter universe, representing courage and strength for those belonging to the Gryffindor house.
It is often seen near the entrance of Gryffindor's standard room, where students from this distinguished House gather to share stories and cast spells.
Although the lion appears fearless and stoic, it provides unconditional support and protection, just like many of the beloved characters found in this magical series.
Whether it's standing guard over Hogwarts or providing warmth during a Quidditch match, it's hard not to appreciate all that this prominent lion has to offer.
The Funko Shop Exclusive Gryffindor Funko Pop! Art Cover can be found at the links below (click to jump!)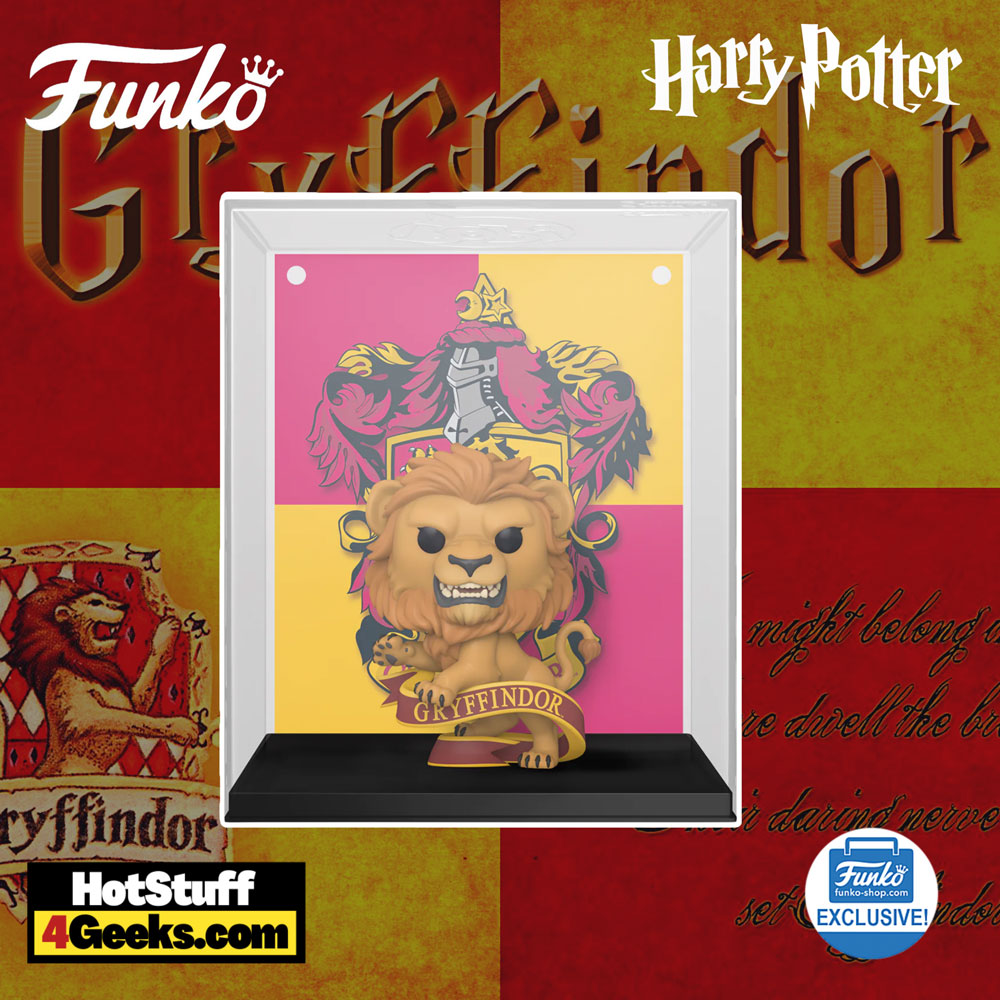 In the world of Harry Potter, Hogwarts School of Witchcraft and Wizardry is home to four different houses: Gryffindor, Hufflepuff, Ravenclaw, and Slytherin.
Each House has its own unique traits, values, and mascot, and for Gryffindor, that mascot is the mighty lion.
The Gryffindor lion represents the House's fundamental values, including bravery, courage, and chivalry.
These traits are embodied by some of the House's most notable members, including Harry Potter, Hermione Granger, and Ron Weasley.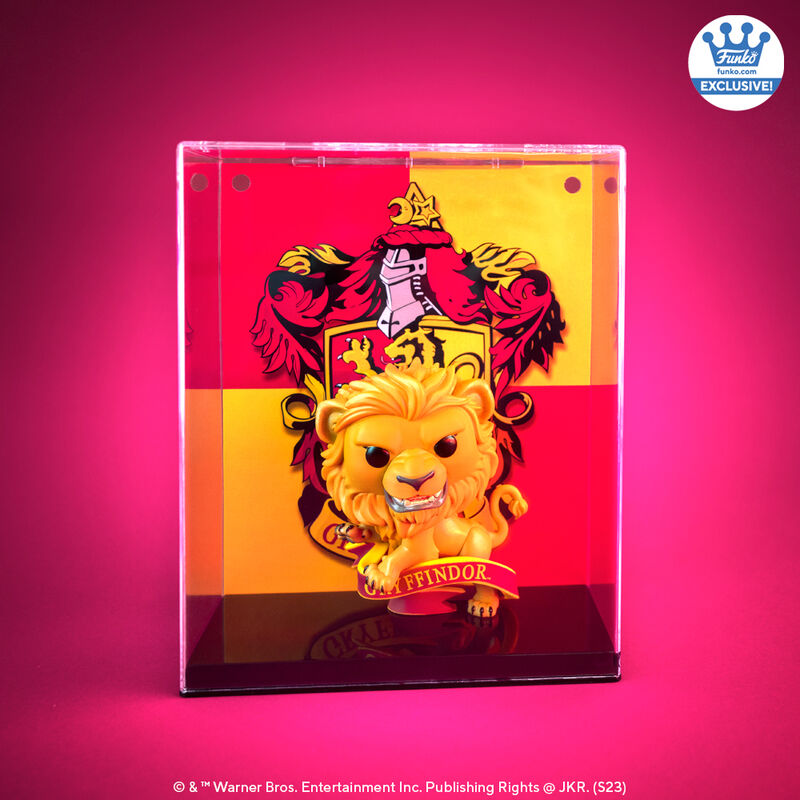 So, how did the Gryffindor lion become such an iconic figure?
Well, it all started with the House's founder, Godric Gryffindor.
Godric Gryffindor's decision to embody bravery in his House with the lion symbol was a natural choice.
It represented the courage and strength required to stand up for what is right, something Gryffindor held as a core value of his House.
Like all of Hogwart's founders, Godric valued certain things above others.
He had a unique perspective on which qualities made an excellent wizard or witch and chose symbols to reflect those values.
The lion was one such symbol, chosen for its powerful bond with courage and strength, a perfect illustration of Gryffindor House's founding principles.
In the magical world of Harry Potter, the Gryffindor lion is often depicted as a fierce and golden creature, with its mouth open and claws ready to defend its pride.
The Gryffindor lion is also associated with various magical powers.
For example, the House's banner features a lion holding a sword, which is said to represent the sword of Godric Gryffindor.
This powerful magical artifact has played a significant role in the Harry Potter books.
Funko Pop! Cover Art: Harry Potter –  Gryffindor Funko Pop! Art Cover Vinyl Figure – Funko Shop Exclusive
Available at:
Starting now, you can receive 10% off in-stock items with my special link at Entertainment Earth!
 Enjoy!
As an Amazon Associate I earn from qualifying purchases
Want more stuff like this?
Get the best viral stories straight into your inbox!
Don't worry, we don't spam