2023 NEW High School Musical Funko Pops! The Musical Magic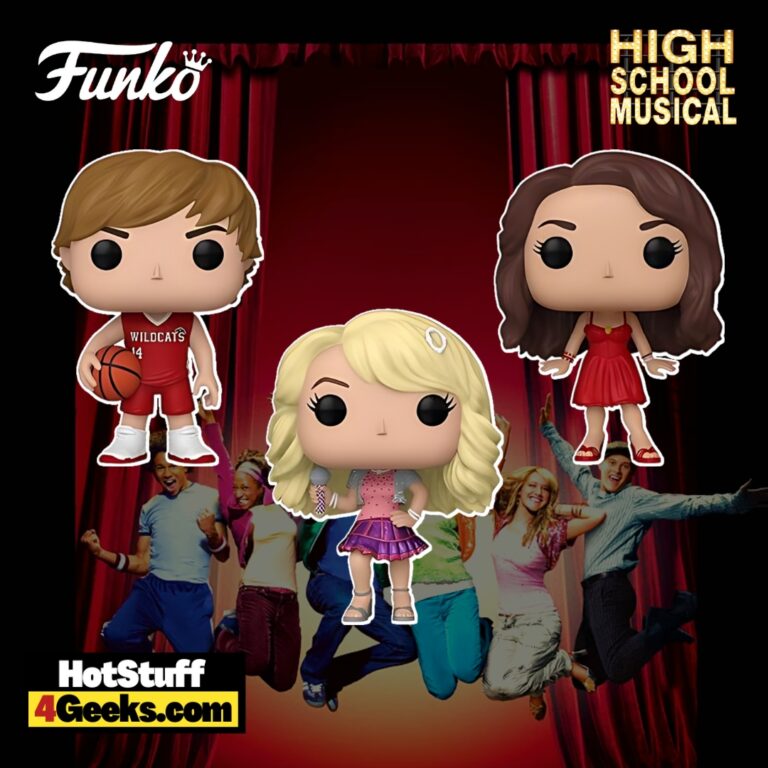 Ah, High School Musical! A film that defines a generation and continues to be adored by fans worldwide. Now imagine encapsulating the essence of this beloved musical, not on the screen, but right there on your desk, in the form of the new Funko Pop! Disney 100th Anniversary: High School Musical Funko Pops!
To get your hands on these Pop Vinyl Figures at its launch, be sure to check out the links I've provided below – click to jump or scroll to continue reading!
High School Musical Reimagined: Celebrating Disney's Iconic Characters with the 100th Anniversary Funko Pop Collection
These adorable vinyl figures are an ode to the heartwarming characters that once graced our television screens.
You can almost hear Troy Bolton belting out "Get'cha Head in the Game" when you glance at his Funko Pop figure.
Gabriella Montez, with her kind eyes and vibrant energy, seems ready to spring into song any second.
And let's not forget the ever-fabulous Sharpay Evans, who, even as a Funko Pop, is full of that undeniable sparkle and flair.
These Funko Pops are less about the figures themselves but rather a creative homage to the phenomenon that High School Musical was and continues to be.
A celebration of a time when music, friendship, and dreams intersected at East High.
So, here's the breakdown list for the High School Musical Funko Pops release:
High School Musical: Troy Bolton Funko Pop! Vinyl Figure
High School Musical: Sharpay Evans Funko Pop! Vinyl Figure
High School Musical: Gabriella Montez Funko Pop! Vinyl Figure
High School Musical Funko Pop! Vinyl Figures (2023) (Disney's 100 Years of Wonder) can be found for purchase at the links below (click to jump!)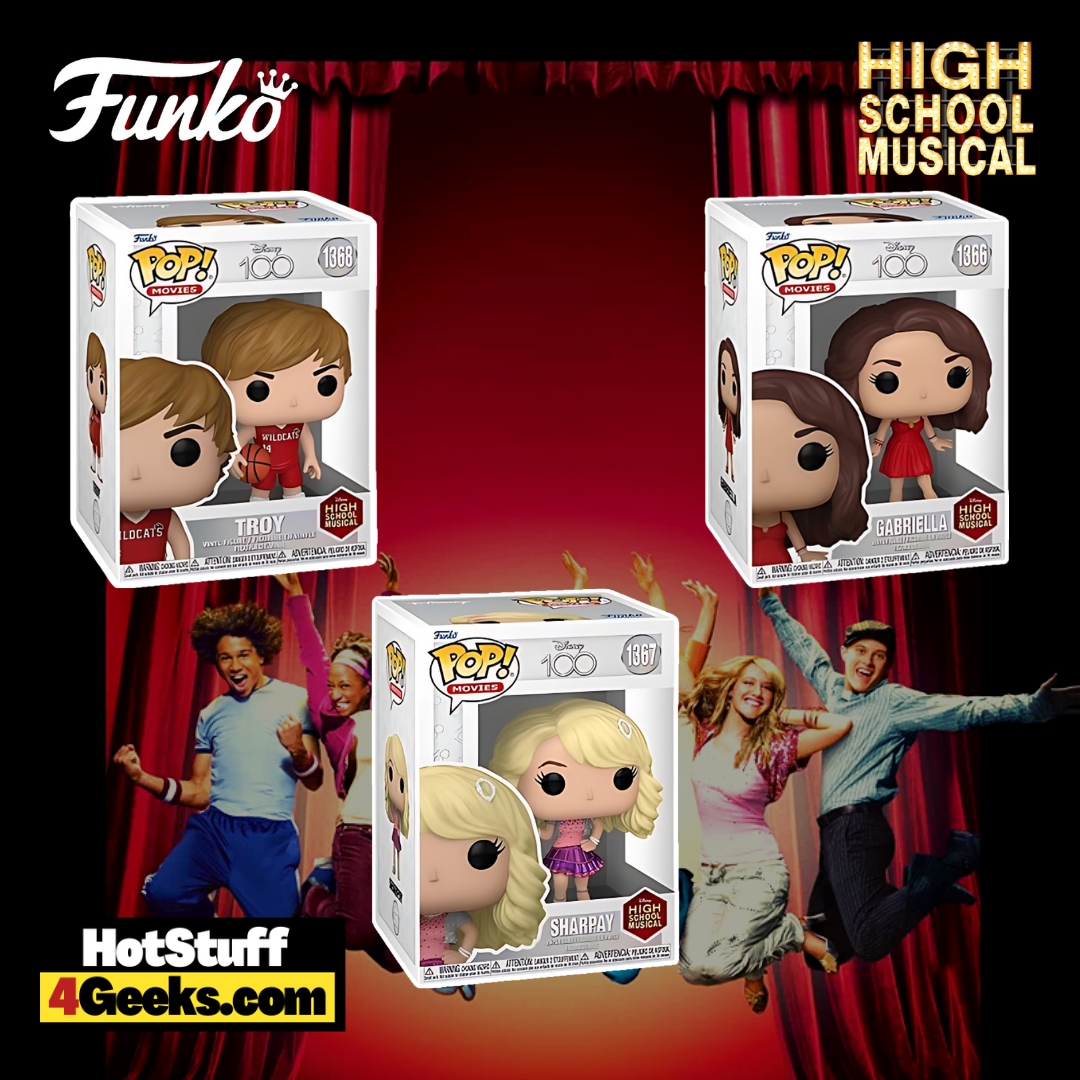 Nostalgic Notes: Revisiting the Charm and Melodies of High School Musical in a Modern Context
Let's journey back to the fascinating world of East High, the unforgettable setting of the High School Musical. This 2006 Disney classic still strikes a chord, and it's easy to see why!
Our main characters, Troy Bolton and Gabriella Montez, played by the dynamite duo of Zac Efron and Vanessa Hudgens, captivated us with their incredible, melodic love story.
The two students, an athlete, and a scholar, unwittingly defy high school norms when they dare to audition for the winter musical.
Their daring ignites a delightful ripple effect across the school, challenging the pre-established cliques in a way that still feels authentic and inspiring.
A glance back at this film can be surprising. It's like opening a time capsule, revealing what once was the height of fashion and pop culture.
The charm of High School Musical lies within its earnest approach to high school life, delivered through catchy tunes and heartwarming performances.
The ensemble pieces of this musical are, without a doubt, shining moments.
The message, "We are all more than just our stereotypes," rings true in the lively number, 'Stick to the Status Quo.'
This song captures the essence of the film, illustrating the struggles and victories of individuality in a world that often prefers conformity.
While certain elements could've been explored further, like the layers of toxic masculinity or the character depth, it's essential to remember High School Musical was a product of its time.
It was a starting point for exploring these topics in a youth-friendly manner.
And hey, we can't forget the basketball court in the mansion's backyard – it's a testament to the great Disney imagination we love!
Despite its flaws, High School Musical remains a delightful romp through high school, serving as a testament to the power of staying true to oneself.
It's a snapshot of a particular era, offering nostalgia, joy, and a unique energy that keeps us humming its tunes even years later.
So, consider revisiting East High whether you're new to this tale or an old fan.
You might just rediscover its charm, and you may find yourself singing along, embracing that evergreen High School Musical spirit.
Starting now, you can receive 10% off in-stock items with my special link at Entertainment Earth!
 Enjoy!
As an Amazon Associate I earn from qualifying purchases
Want more stuff like this?
Get the best viral stories straight into your inbox!
Don't worry, we don't spam