2023 NEW Hocus Pocus 2 Funko Pops! New Adventures Old Charms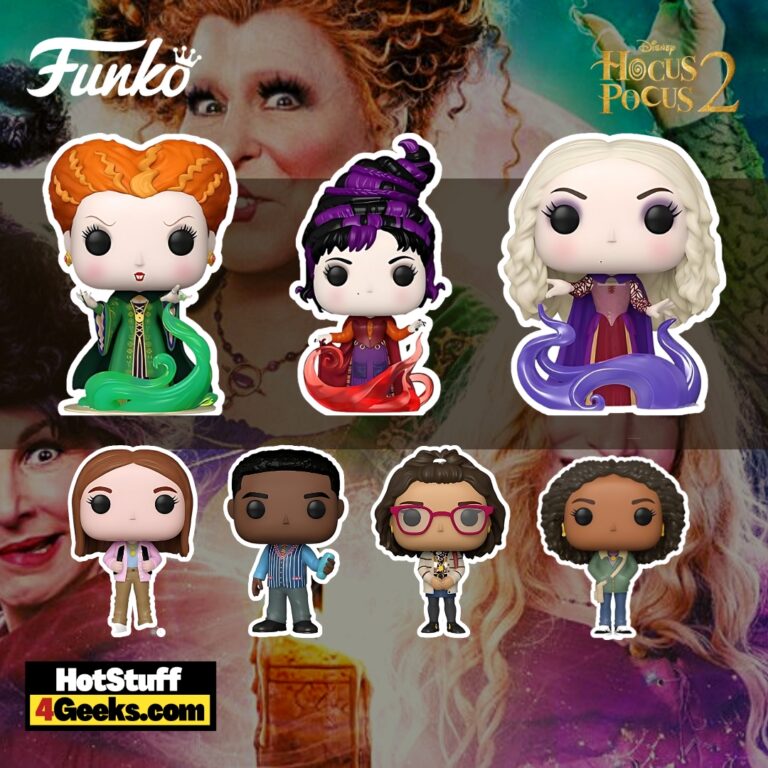 Disney's "Hocus Pocus 2" is back to cast a spell on our screens, and it's brought a delightful treat for fans: the 2023 Hocus Pocus 2 Funko Pops! Though a minor aspect of the movie experience, this whimsical collection adds a dash of charm that's hard to resist. They encapsulate the magic and humor of the Sanderson sisters in all their enchanting glory.
To get your hands on these Pop Vinyl Figures, be sure to check out the links I've provided below – click to jump or scroll to continue reading!
A Peek Into Salem's Magic: Unveiling the Hocus Pocus 2 Funko Pops!
But what's truly exciting is how these Funko Pops capture the essence of the movie.
They are not just plastic figurines; they are miniaturized ambassadors of the sequel's blend of nostalgia and novelty.
Each Funko Pop echoes the personality of our beloved witches or the vibrant new characters, all rendered in adorable detail. It's like having a piece of Salem's magic in your living room!
In essence, these Funko Pops are less about collectible craze and more a celebration of the "Hocus Pocus 2" spirit – a delightful fusion of past and present that keeps us bewitched
Here are the Hocus Pocus 2 Pop! Figures for this release:
Hocus Pocus 2: Winifred (Smoke) Funko Pop! Vinyl Figure
Hocus Pocus 2: Sarah (Smoke) Funko Pop! Vinyl Figure
Hocus Pocus 2: Mary (Smoke) Funko Pop! Vinyl Figure
Hocus Pocus 2: Izzy Funko Pop! Vinyl Figure
Hocus Pocus 2: Cassie Funko Pop! Vinyl Figure
Hocus Pocus 2: Becca Funko Pop! Vinyl Figure
Hocus Pocus 2: Gilbert with Candle Funko Pop! Vinyl Figure
Hocus Pocus 2 Funko Pop! Vinyl Figures (2023) are now available for pre-order at the links below (click to jump!)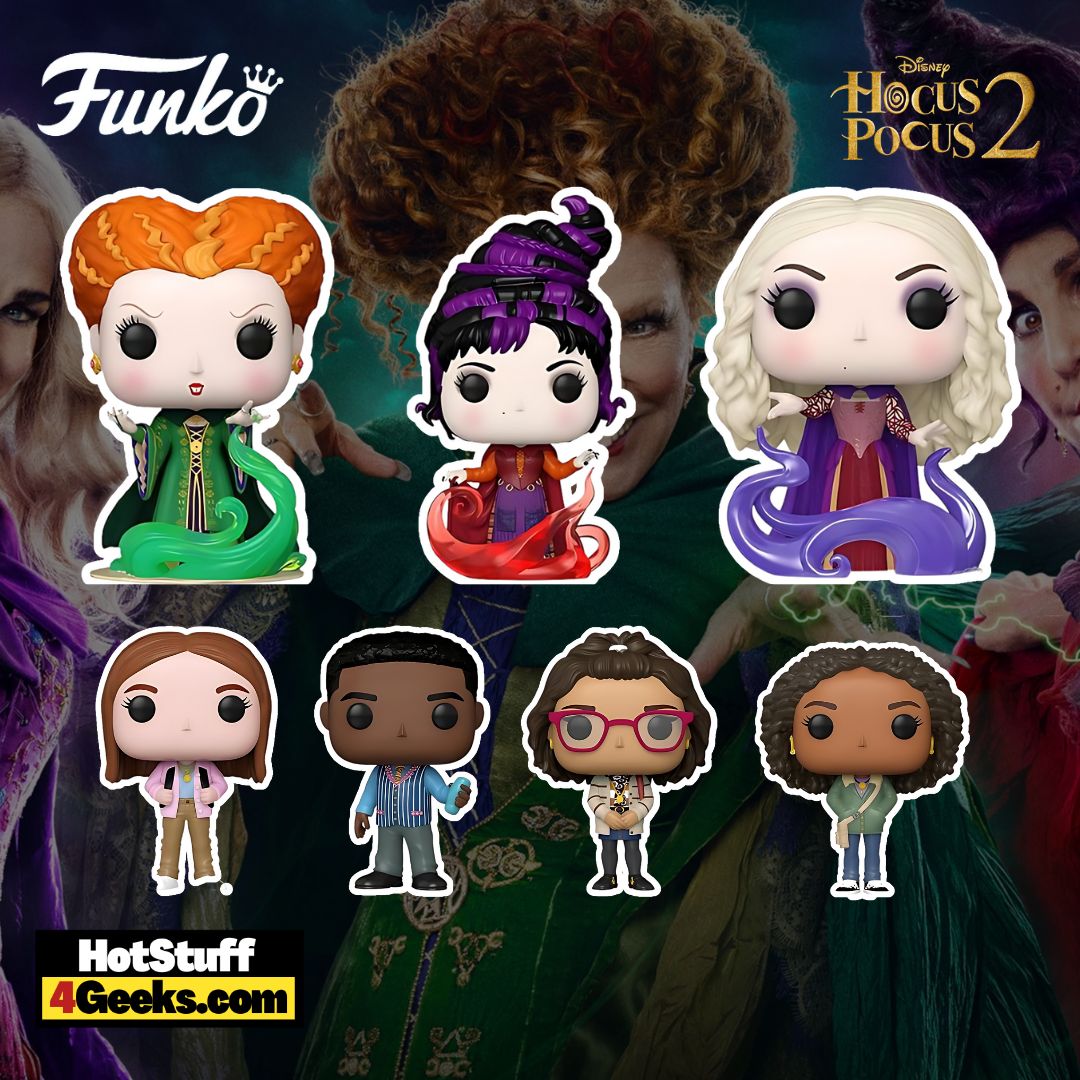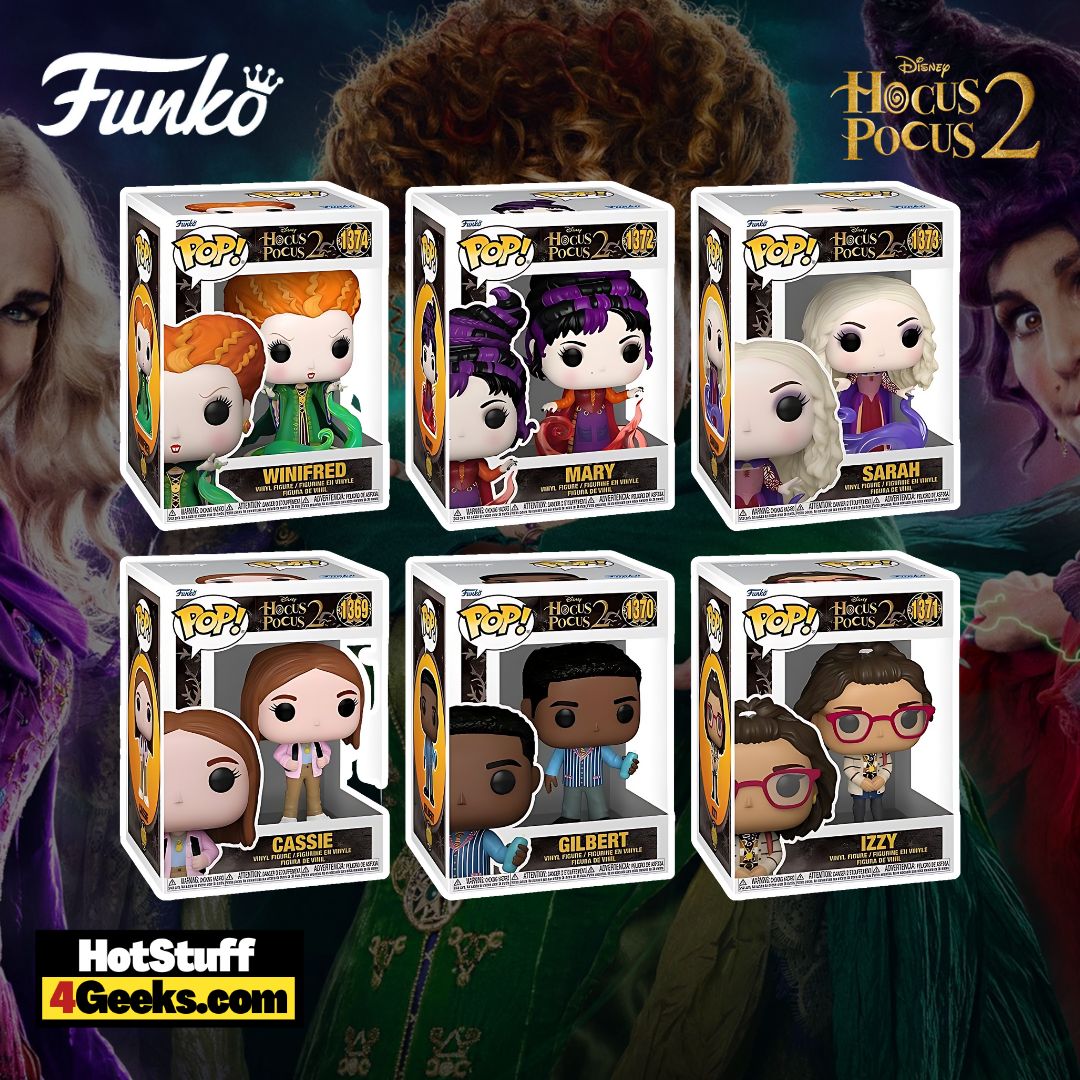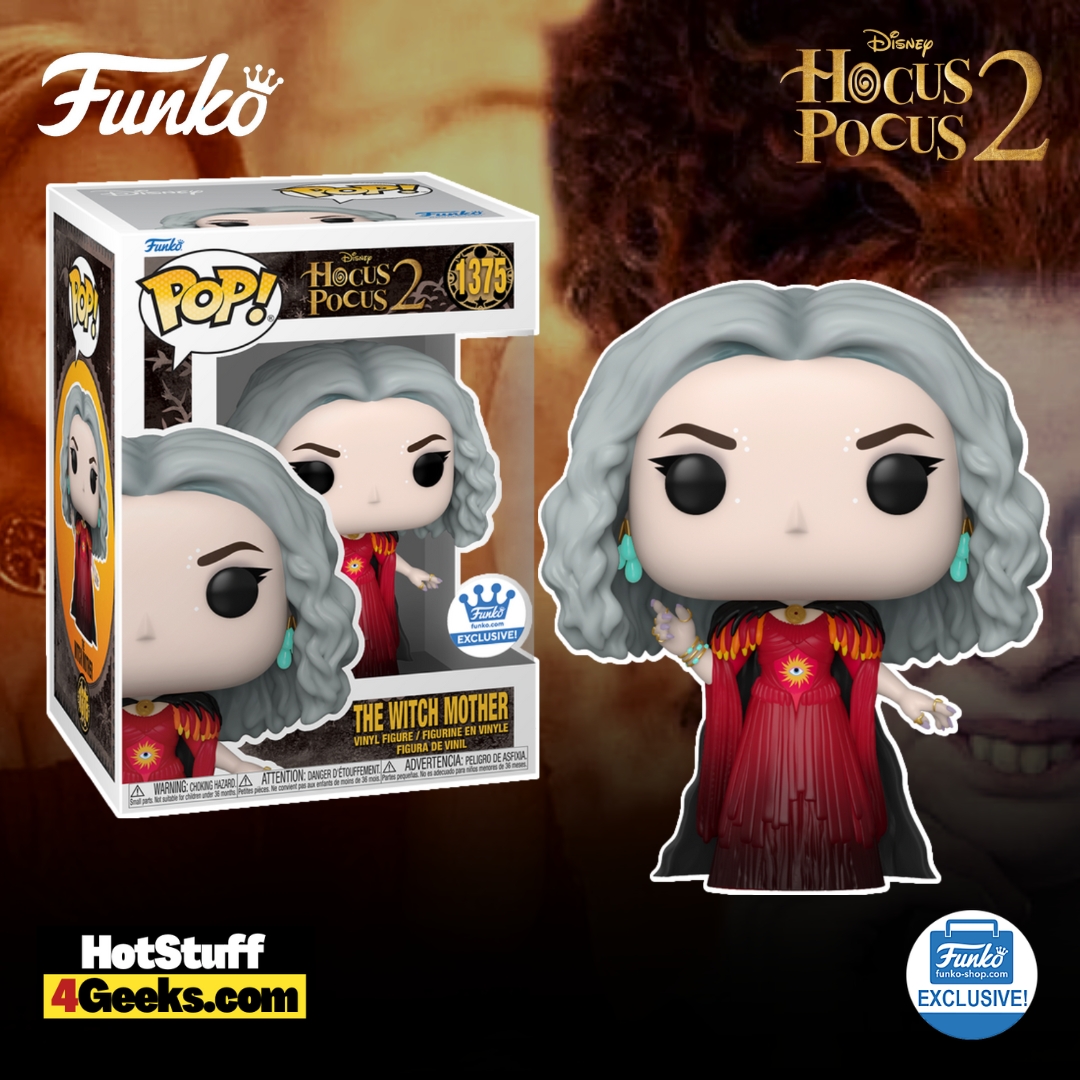 A Bewitching Revival: Hocus Pocus 2 Debuts with Fresh Enchantments
It's time to dust off your cauldrons and prepare for a spellbinding sequel that's been nearly 30 years in the making.
You guessed it – Disney's "Hocus Pocus 2" is here to cast its charm over us!
This fresh take on the beloved Halloween classic invites old and new fans on an enchanting, humor-laden ride.
In "Hocus Pocus 2", we once again find ourselves in the enchanting town of Salem, where we reconnect with the delightfully notorious Sanderson sisters – Bette Midler's fiery Winifred, Sarah Jessica Parker's ditsy Sarah, and Kathy Najimy's hapless Mary.
The film masterfully resurrects these iconic characters, balancing the nostalgia of the original with the intrigue of new twists and turns.
A standout aspect of this sequel is the flashback to the sisters' early life, offering fans an unprecedented peek into their fascinating origins.
We watch as young Winifred, wonderfully portrayed by Taylor Henderson, stands her ground against societal expectations in a truly gripping scene that sets the tone for the Sanderson sisters' tale.
Our journey into the present day introduces us to a vibrant cast of new characters: high schoolers Becca and Izzy.
These budding young witches inadvertently stir the pot, setting a new sequence of magical mayhem in motion.
The film does a commendable job of capturing their high school experience, framing the narrative through their lens.
This sequel doesn't shy away from exploring novel themes, either.
There's a refreshing emphasis on the power of friendship woven through the storyline with subtlety and care. It challenges preconceived notions while delivering a heartfelt tribute to its predecessor.
And yes, the signature humor that fans have come to associate with the Sanderson sisters is here in spades.
Their familiar bickering and comedic mishaps continue to charm, interspersed with moments of genuine warmth that give the narrative a satisfying depth.
"Hocus Pocus 2" is more than just a sequel; it's an intriguing intersection of nostalgia and novelty.
With nods to the highlights of the first film and an array of new plot elements, this film is a delightful blend of past and present.
So, whether you're a die-hard fan or a curious newcomer, prepare to be bewitched all over again by this Halloween spectacle.
Who knows? It just might become your new annual tradition.
Funko Pop! Movies: Hocus Pocus 2 Funko Pop! Vinyl Figures (2023)
Available at:
Starting now, you can receive 10% off in-stock items with my special link at Entertainment Earth!
 Enjoy!
As an Amazon Associate I earn from qualifying purchases
Want more stuff like this?
Get the best viral stories straight into your inbox!
Don't worry, we don't spam