2023 NEW HxH – Killua Zoldyck (Skateboarding) Funko Pop!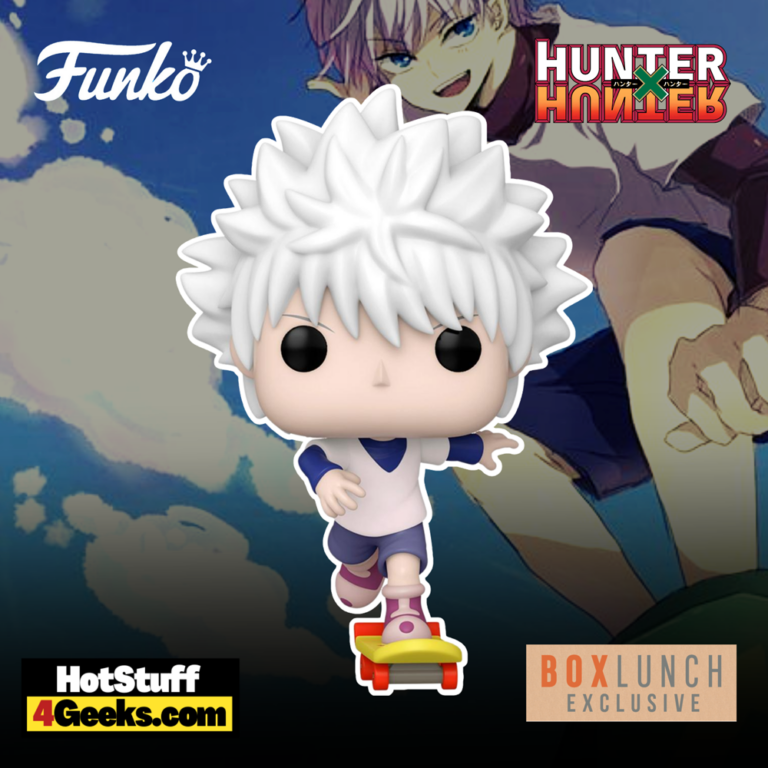 Introducing the new Funko Pop! Animation: Hunter x Hunter – Killua Zoldyck (Skateboarding) Funko Pop! Vinyl Figure – BoxLunch Exclusive, a must-have collectible for every Hunter x Hunter fan. This unique piece showcases Killua's carefree, playful side, featuring him with his trademark mischievous grin on a skateboard.
The pop figure is now available at the links below – click to jump or scroll to continue reading!
As the deuteragonist with a dark past and electrifying Nen abilities, Killua has captured the hearts of fans with his unwavering loyalty, intellect, and growth throughout the series.
This Funko Pop! pays homage to Killua's memorable character traits and highlights his journey of self-discovery and the moments where he embraces the simple joys of being a kid.
Add this Killua Zoldyck (Skateboarding) Funko Pop! to your collection to celebrate the resilient, lightning-fast assassin with a heart of gold.
The BoxLunch Exclusive Killua Zoldyck (Skateboarding) Funko Pop! is now available at the links below (click to jump!)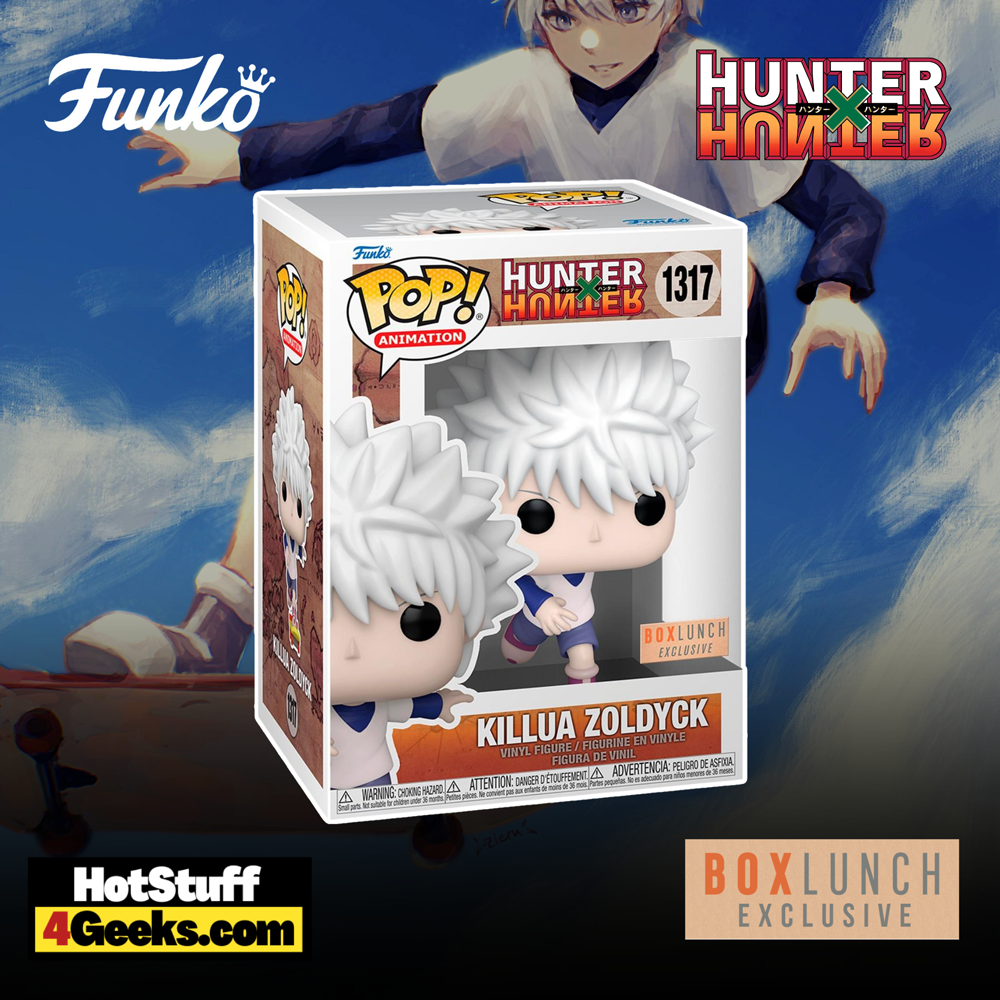 Meet Killua Zoldyck, the silver-haired, quick-witted, and lightning-fast assassin from the captivating world of Hunter x Hunter.
He's the enigmatic former heir to the notorious Zoldyck Family and the trusted companion of series protagonist Gon Freecss.
Killua might come across as cheeky and sometimes rude, but beneath his tough exterior lies a heart of gold, a fierce loyalty to his friends, and a profound desire to be better than his past.
Raised in a family of cold-blooded killers, Killua had a brutal upbringing that left him disillusioned with his life as an assassin.
It wasn't until he met the bright-eyed Gon that he began to see a different future for himself, where he could be a kid, make friends, and discover his own path.
"Sometimes, I just want to forget everything I know about killing and start over." – Killua Zoldyck.
Despite his dark past, Killua emerges as a fan-favorite character who captures hearts with his resilience, sharp intellect, and remarkable growth.
In a world where death and danger lurk around every corner, Killua's unwavering loyalty to his friends shines like a beacon of hope.
It's not just his flashy, electric Nen abilities that make him stand out.
His astounding character development leaves fans cheering him on as he sheds the weight of his past and embraces a more compassionate, brighter future.
"I'm not a toy, and neither are you. We are not meant to be controlled!" – Killua Zoldyck.
As the series progresses, we see Killua rise above his blood-soaked roots, using his unique talents to protect those he cares about.
His bond with Gon is the story's beating heart, pushing both characters to grow stronger and evolve in ways they never imagined.
Killua's enigmatic charm doesn't end there.
He's also an incredible older brother to his younger sibling Alluka, breaking free from the Zoldyck family's control to ensure her safety and happiness.
In the world of Hunter x Hunter, where life is a treacherous game of survival and strength, Killua Zoldyck stands out as a testament to the power of friendship, loyalty, and personal growth.
He's not just a character to be admired – he's an inspiration to fans everywhere who seek to overcome their past and forge their own path forward.
"Together, we can do anything!" – Killua Zoldyck.
As an Amazon Associate I earn from qualifying purchases
Want more stuff like this?
Get the best viral stories straight into your inbox!
Don't worry, we don't spam