2023 NEW Indiana Jones Boulder Escape Funko Pop! Moment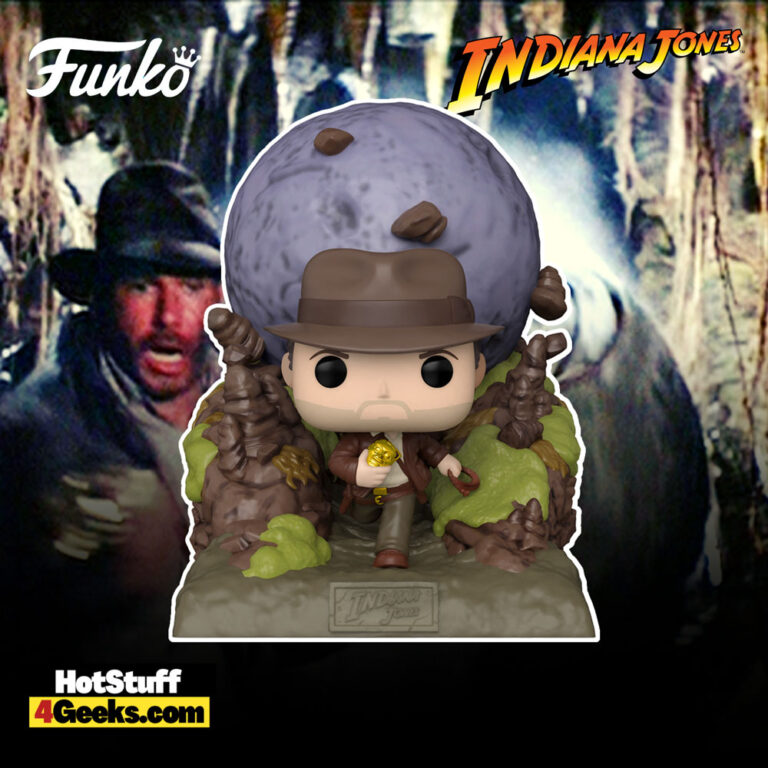 The new Funko Pop! Movies: Indiana Jones: Raiders of the Lost Ark – Indiana Jones Boulder Escape  Funko Pop! Movie Moment Vinyl Figure captures the tension and excitement of the legendary scene in stunning detail. This collectible set features a meticulously crafted Indiana Jones figure, complete with his iconic fedora, leather jacket, whip, and a miniature replica of the massive rolling boulder that nearly crushed him.
The pop figure is now available for pre-order at the links below – click to jump or scroll to continue reading!
Forget about running from a train or a plane hovering above a cliff.
Indiana Jones had to go and trigger a boulder in an ancient temple. I mean, really, what was he thinking?
But hey, it's a good thing he did because that iconic moment has gone down in history as one of the most thrilling chase scenes in the film.
The rolling boulder in Raiders of the Lost Ark has become synonymous with the adventurous spirit of Indiana Jones.
And let's be real, we all held our breath as he narrowly escaped that giant rock.
Who knew a simple golden fertility idol would cause so much chaos?
This diorama-style collectible perfectly encapsulates the essence of the thrilling opening scene of Raiders of the Lost Ark. It will make a great centerpiece of any Indiana Jones collection.
Indiana Jones Boulder Escape Funko Pop! Movie Moment is now available for pre-order at the links below (click to jump!)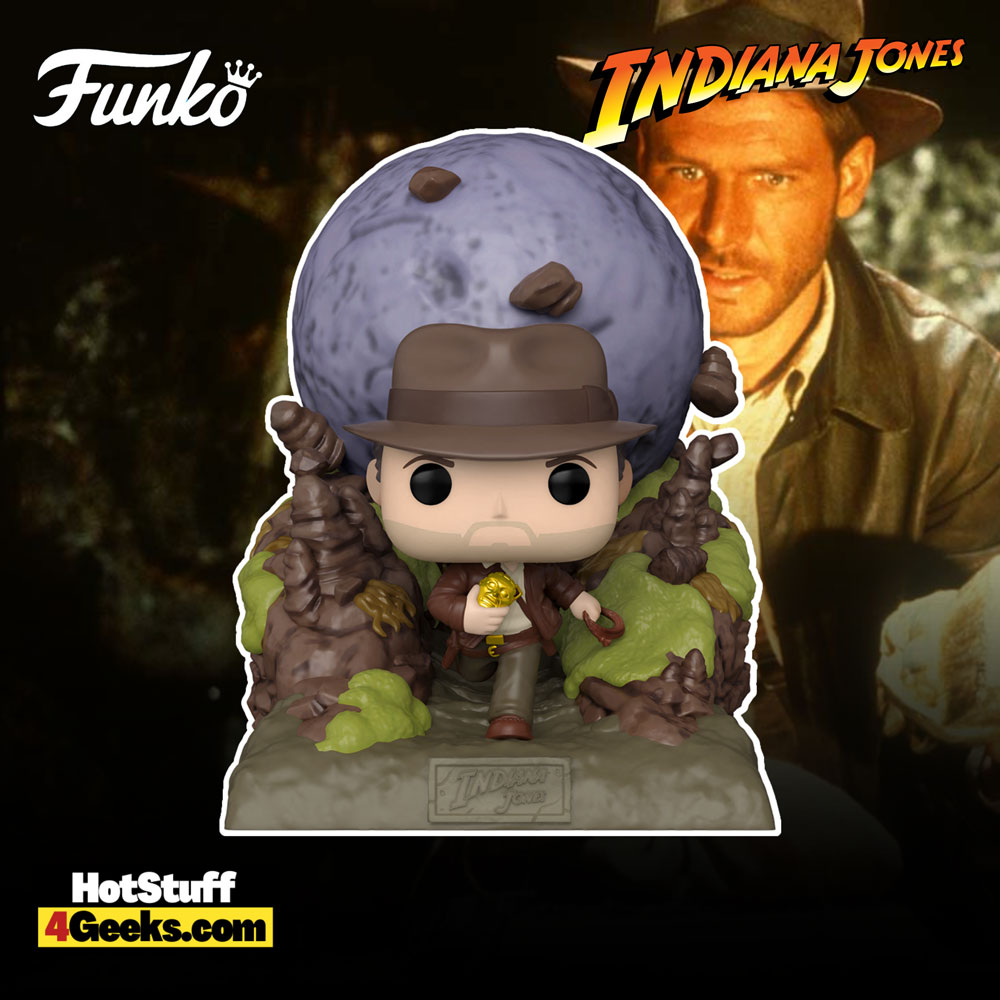 If you're a fan of swashbuckling adventure and fedora-sporting heroes, then you're no doubt familiar with Indiana Jones, the iconic character brought to life by Harrison Ford.
In the franchise's first installment, Raiders of the Lost Ark, Indy faces one of his most memorable challenges yet: outrunning a massive rolling boulder.
Indiana Jones: Raiders of the Lost Ark hit theaters in 1981, introducing the world to Dr. Henry Walton "Indiana" Jones Jr., the rugged, whip-cracking archaeologist played by Harrison Ford.
Directed by Steven Spielberg and produced by George Lucas, the film is an action-packed ride from start to finish.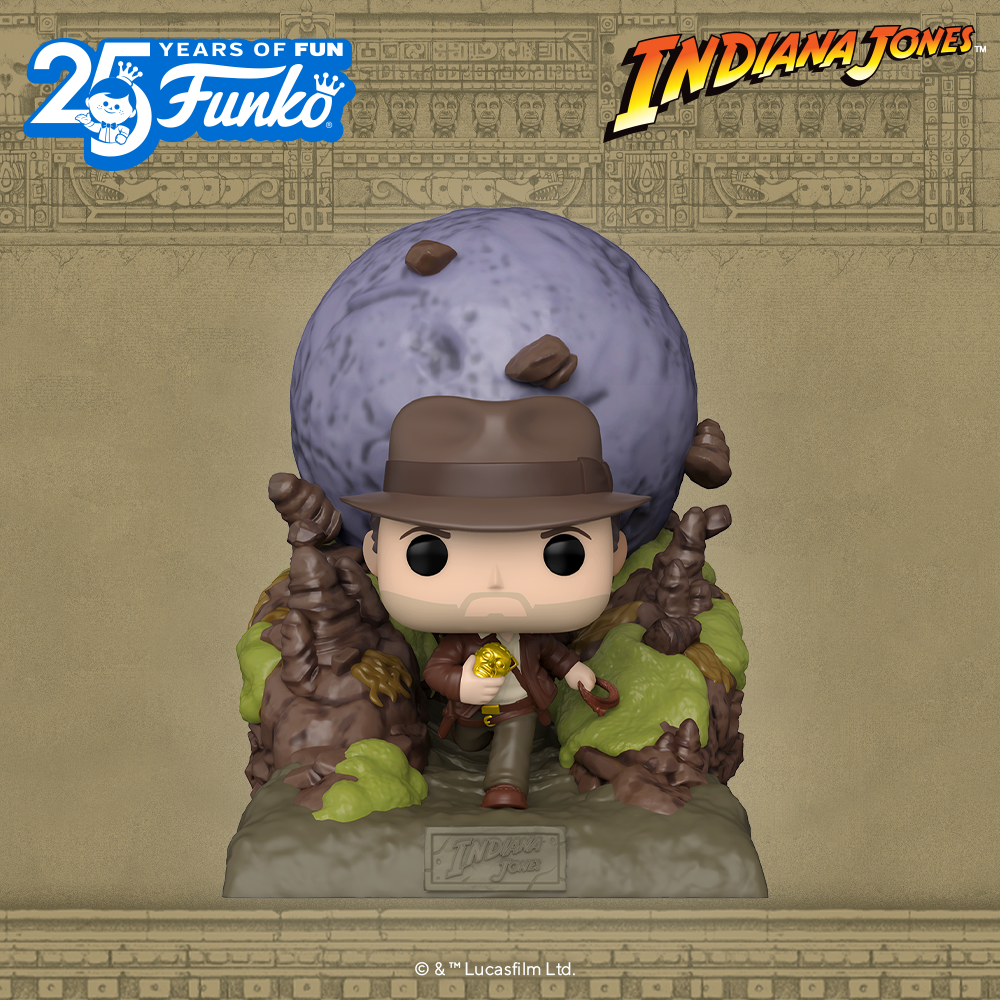 But the opening scene truly sets the stage for the thrilling adventures to come.
The movie starts with Indy and his sidekick, Satipo (played by Alfred Molina), exploring an ancient temple in the Peruvian jungle in search of a priceless golden idol.
After navigating a series of booby traps and pitfalls, Indy finally reaches the prize.
But as he removes the idol from its pedestal, he triggers the temple's ultimate trap: a huge rolling boulder hell-bent on crushing him.
As the iconic John Williams score swells, our hero dashes for his life, narrowly escaping the boulder's wrath.
This pulse-pounding scene has been etched into the annals of cinema history and is synonymous with the spirit of adventure that defines Indiana Jones.
What made this scene so unforgettable?
It combines incredible set design, practical effects, and Spielberg's signature touch.
The film's crew constructed a 12-foot diameter fiberglass sphere weighing a hefty 300 pounds to create the rolling boulder.
The boulder was then rigged to a track, which allowed it to roll in a controlled manner while maintaining the illusion of dangerous chaos.
It took several takes to capture the perfect shot, with Ford running at full speed to escape the massive sphere.
The nail-biting scene was filmed at Elstree Studios in England, and the effort put into its creation paid off, as it has since become one of the most iconic sequences in film history.
The Indiana Jones franchise has since spawned four sequels, a television series, and a myriad of merchandise, making it one of history's most beloved adventure franchises.
But it all started with that first heart-pounding encounter with the rolling boulder.
This scene has been parodied and referenced countless times in pop culture, from "The Simpsons" to "Family Guy," and even in the Disney theme park attraction, "Indiana Jones Adventure."
It's a testament to the lasting impact of the rolling boulder moment that it remains a touchstone of excitement and adventure for generations of fans.
Check out more Indiana Funko Pops! here.
Starting now, you can receive 10% off in-stock items with my special link at Entertainment Earth!
 Enjoy!
As an Amazon Associate I earn from qualifying purchases
Want more stuff like this?
Get the best viral stories straight into your inbox!
Don't worry, we don't spam