2023 NEW Inuyasha Funko Pops! A Timeless Collection for Fans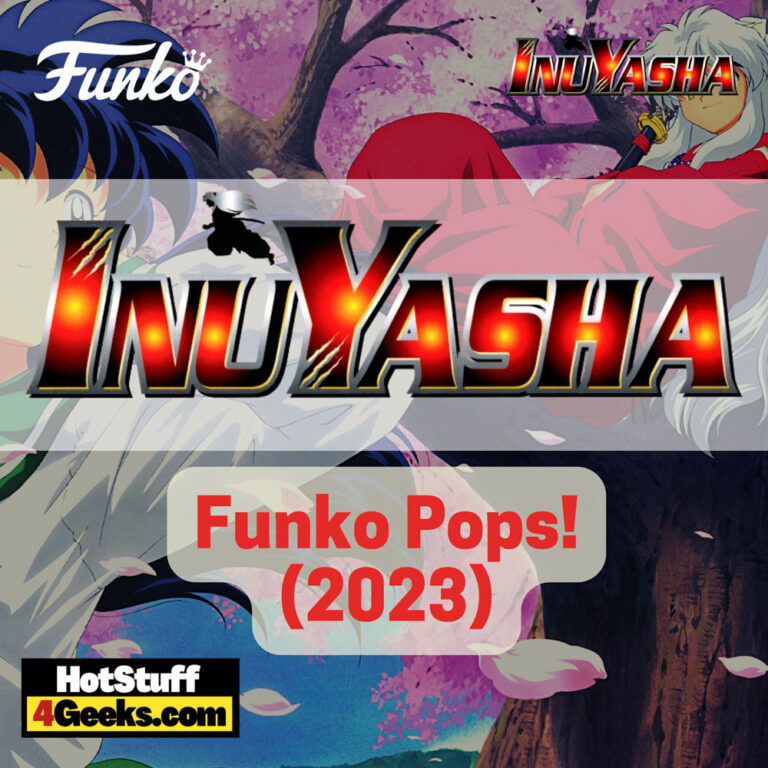 Inuyasha Funko Pops! (2023) have arrived, and they're bringing the magic of the classic anime right to your doorstep! Get ready to rediscover your favorite characters in a whole new form as you dive into the world of these captivating collectibles.
The pop figures are now available for pre-order at the links below – click to jump or scroll to continue reading!
Prepare to have your nostalgia levels skyrocket because our favorite half-demon and his unforgettable crew have taken on a new form—Funko Pops!
As fans of the classic anime, we couldn't be more excited to see our cherished characters transformed into these adorable collectibles.
The Inuyasha Funko Pop lineup features our beloved protagonists, as well as some of the most memorable villains from the series.
As you line up these charming figures on your shelf, you'll be transported back to the world of time-traveling adventures, epic battles, and heartwarming friendships.
It's the perfect opportunity to revisit old memories and introduce the series to a new generation of fans.
So, fellow fans, let's welcome the Inuyasha Funko Pops into our hearts and home. Here's the breakdown for this release:
Inuyasha: Kikyo Funko Pop! Vinyl Figure
Inuyasha: Jaken Funko Pop! Vinyl Figure
Inuyasha: Naraku Funko Pop! Vinyl Figure
Inuyasha: Rin Funko Pop! Vinyl Figure
Inuyasha: Sango with Chase Funko Pop! Vinyl Figure – Hot Topic Exclusive
More to come:
Inuyasha: Human Inuyasha Funko Pop! Vinyl Figure – Exclusive
Inuyasha: Naraku (Metallic) Funko Pop! Vinyl Figure – Exclusive
Inuyasha: Shippo and Kirara Funko Pop! Vinyl Figures – Exclusive
Inuyasha Funko Pop! Vinyl Figures (2023) are now available for pre-order at the links below (click to jump!)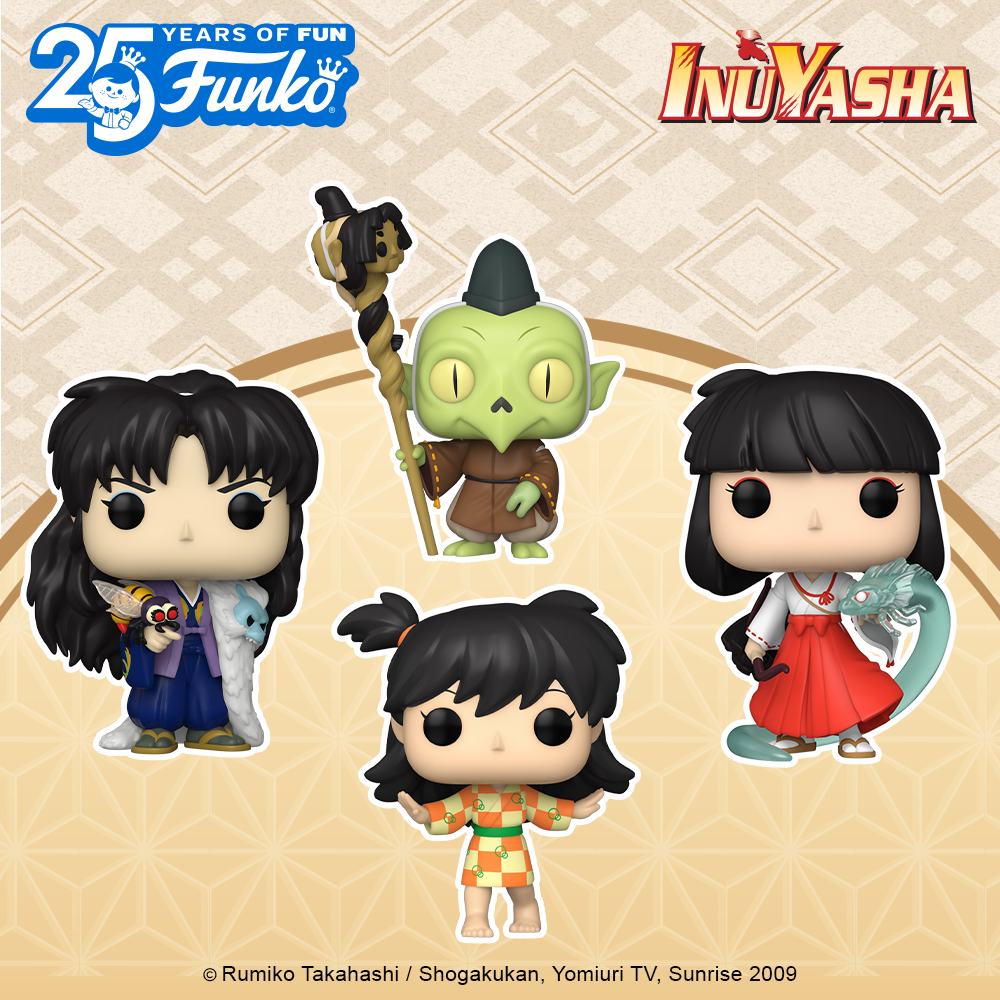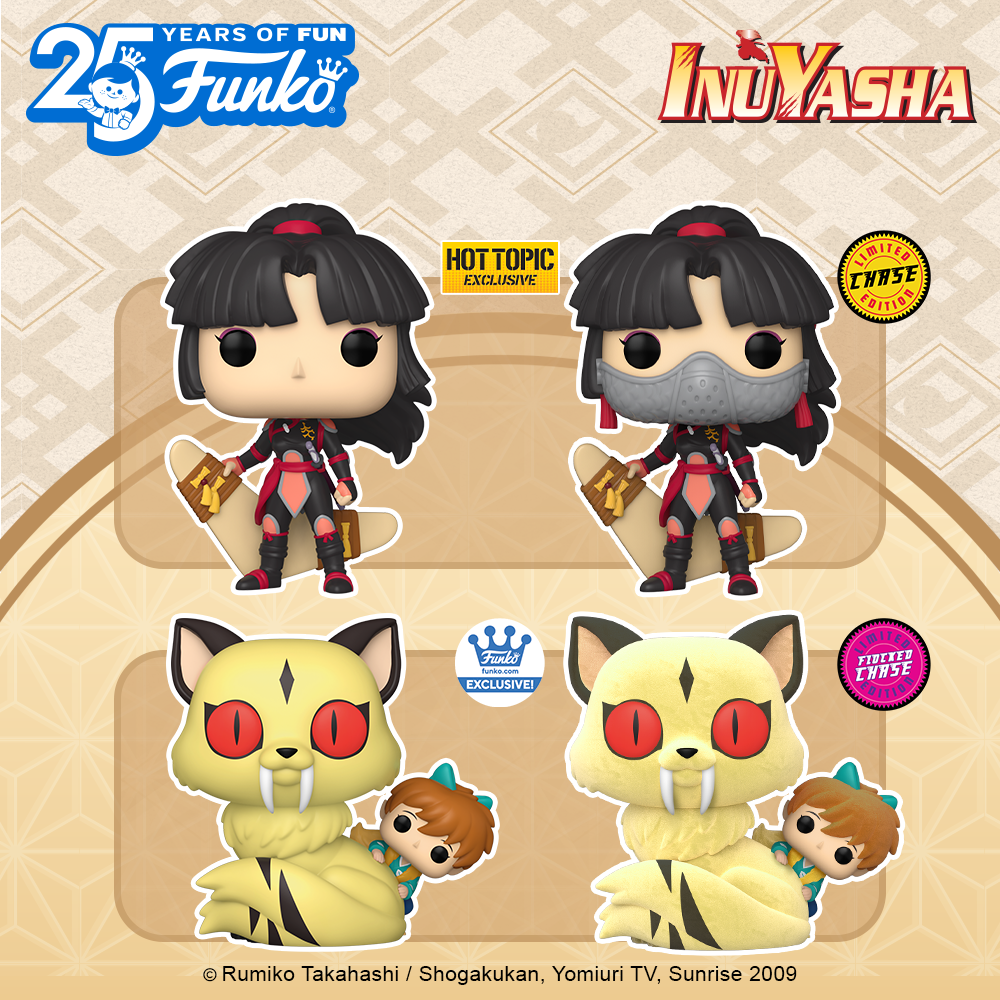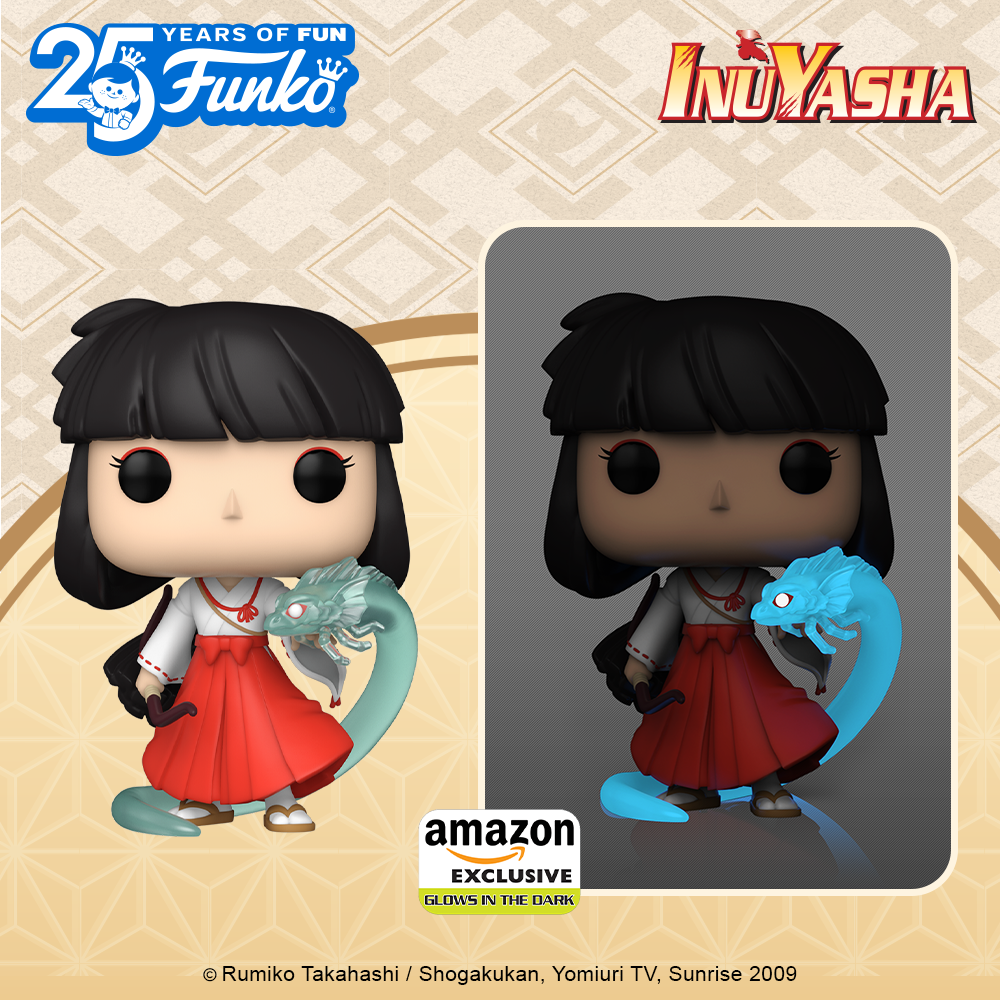 Imagine, if you will, a modern-day high school girl named Kagome who accidentally falls down a mysterious well, only to find herself transported back in time to Japan's feudal era.
As luck would have it, Kagome is the reincarnation of a powerful priestess and has within her the legendary Shikon Jewel.
This mighty artifact has the power to grant its possessor immense strength and abilities, making it highly sought-after by the demonic creatures of this ancient world.
Enter our half-demon hero, Nuyasha! Together with Kagome, they embark on a thrilling quest to collect the scattered shards of the Shikon Jewel and prevent it from falling into the wrong hands.
As they forge an unlikely alliance, the duo faces fierce battles, formidable foes, and the classic "will they or won't they" romantic tension that keeps fans coming back for more.
No great adventure is complete without a colorful cast of supporting characters.
In Nuyasha, we meet an eclectic crew that includes a lecherous monk, a demon-slaying exterminator, and a mischievous fox demon.
Together, they form a motley crew that brings humor, camaraderie, and depth to the series, making it impossible not to fall in love with them.
But what's a hero without a worthy adversary?
Enter Sesshomaru, Nuyasha's cold and calculating half-brother.
This demon lord is as enigmatic as he is powerful, making him the perfect foil for Nuyasha's hotheaded tendencies.
As their sibling rivalry unfolds, viewers are treated to some of the most epic showdowns in anime history.
Nuyasha's animation brings to life a lush and vivid world where the lines between humans and demons blur.
With its rich colors and fluid action sequences, you'll feel as if you're right there in the thick of the action.
This, paired with a hauntingly beautiful soundtrack that perfectly captures the essence of the series, creates an immersive experience that'll have you binge-watching episode after episode.
Starting now, you can receive 10% off in-stock items with my special link at Entertainment Earth!
 Enjoy!
As an Amazon Associate I earn from qualifying purchases
Want more stuff like this?
Get the best viral stories straight into your inbox!
Don't worry, we don't spam