2023 NEW Inuyasha: Kikyo GLOW Funko Pop! Exclusive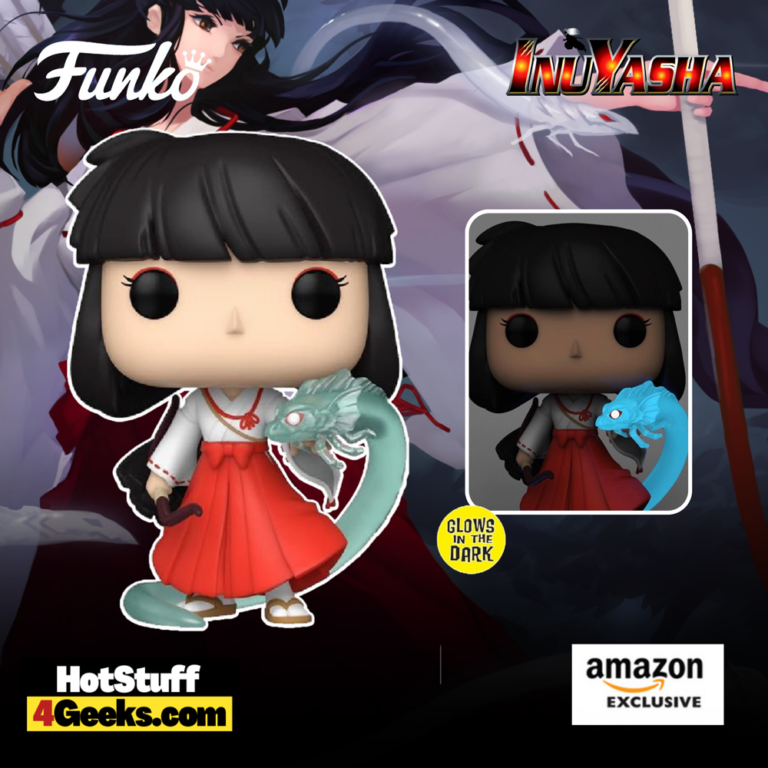 Embark on a journey to the magical realm of Inuyasha with the new Funko Pop! Animation: Inuyasha – Kikyo Glow-In-The-Dark (GITD) Funko Pop! Vinyl Figure – Amazon Exclusive, a captivating collectible that pays tribute to the legendary priestess. A perfect addition to any fan's collection, this figure will cast a mystical glow in any space.
The pop figure can be found for pre-order at the links below – click to jump or scroll to continue reading!
The enigmatic priestess Kikyo, known for her remarkable spiritual powers and deeply intertwined journey with Inuyasha, has been beautifully captured as a Glow-In-The-Dark (GITD) Funko Pop!
This stunning collectible commemorates Kikyo's captivating character and highlights her incredible journey throughout the anime.
Kikyo's tale is a complex one – filled with love, betrayal, and inner turmoil.
As the guardian of the sacred Shikon Jewel, Kikyo's life took a tragic turn when she was tricked into betraying Inuyasha by the demon Naraku.
Resurrected 50 years later, Kikyo struggled with hatred and resentment toward the circumstances of her death and that her soul was now in the body of Kagome, Inuyasha's new companion.
The Kikyo GITD Funko Pop is a glowing tribute to the powerful priestess, encapsulating the essence of her journey throughout the Inuyasha series.
This Pop figure will not only light up your display with its mystical glow but will also remind you of Kikyo's perseverance and resilience in the face of adversity.
The Amazon Exclusive Kikyo Glow Funko Pop! can be found for pre-order at the links below (click to jump!)
There I was, cozy in my blanket, binging on Inuyasha: The Final Act, when episode 8 struck me like a ton of bricks.
For those who haven't watched it or read the manga, don't worry. I won't spoil it.
But let's just say that Kikyo, one of the series's most complex and fascinating characters, deserves a well-earned tribute.
So, grab some tissues and join me as we explore the world of Kikyo from Inuyasha, the priestess whose tragic tale has left an indelible mark on our hearts.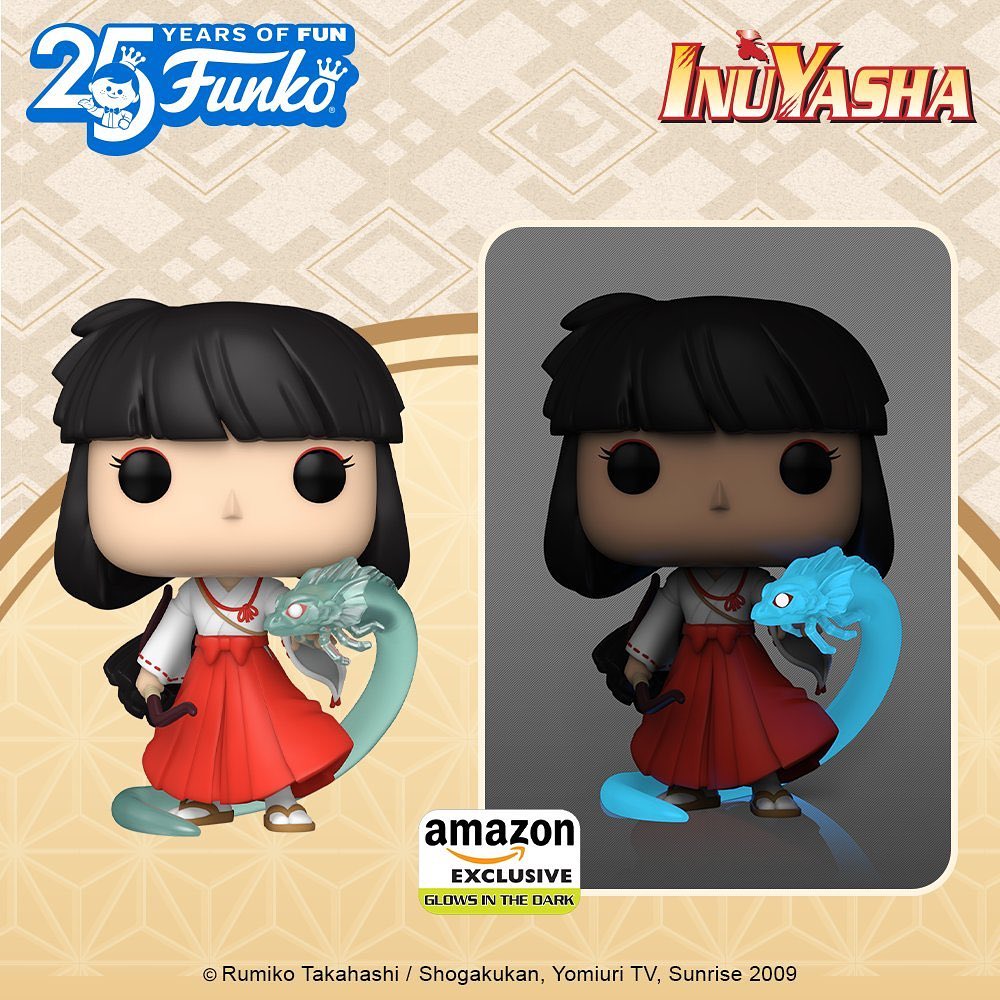 Kikyo is a miko, or priestess, with exceptional spiritual abilities. As the guardian of the sacred Shikon Jewel—a treasure sought by both demons and humans for ultimate power—she wields immense influence.
Her archery skills are unparalleled, with her arrows charged with a potent energy that vanquishes demons in a single shot.
It's no wonder that Kikyo has captivated fans with her extraordinary powers.
Kikyo's story begins when she first meets Inuyasha, the half-demon, the half-human protagonist.
Their blossoming romance is tragically cut short when they're deceived by the evil demon Naraku into betraying each other.
Inuyasha is sealed to a tree by Kikyo's sacred arrow, and she succumbs to her injuries, marking the end of their love story—or so it seemed.
Fifty years later, Kikyo is brought back to life by a witch seeking to use her powers for her own gain.
However, this resurrection is far from perfect, as Kikyo is forced to steal souls to maintain her existence.
She's a shadow of her former self, her once-kind nature now tainted with resentment towards Inuyasha and Kagome, her own reincarnation.
But as the series unfolds, Kikyo's compassionate side resurfaces, revealing her enduring inner struggle.
What makes Kikyo so captivating is her constant battle with her own emotions.
Initially yearning for a normal life free from the responsibility of guarding the Shikon Jewel, she falls in love with Inuyasha, who has his own share of emotional turmoil.
However, Kikyo's resurrection leaves her embittered, trapped in a world that's moved on without her.
As Kikyo navigates her new life, she's haunted by the loss of her soul and the fact that her once-beloved Inuyasha now seems to care for Kagome.
Despite the pain and resentment, Kikyo eventually overcomes these negative emotions, displaying remarkable resilience and strength.
Her journey toward finding peace is both heart-wrenching and inspiring, making her a striking figure in the anime world.
Check out more Inuyasha Funko Pops! Here.
As an Amazon Associate I earn from qualifying purchases
Want more stuff like this?
Get the best viral stories straight into your inbox!
Don't worry, we don't spam