2023 NEW Janis Joplin Funko Pops! Black Light & Common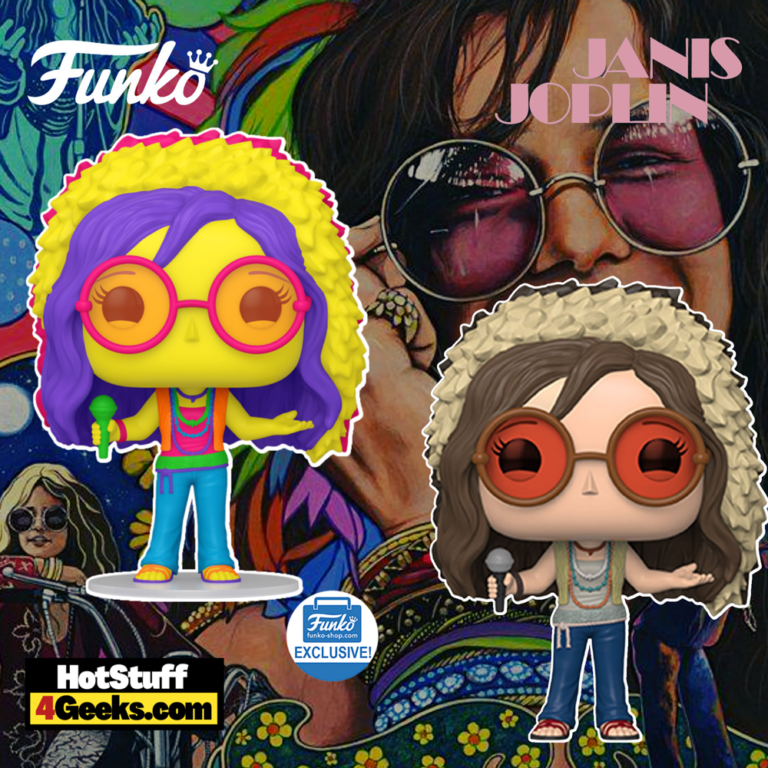 As if the spirit of Janis Joplin needed another medium to enchant the masses, the release of her Funko Pop figures (Black Light & Common versions) infuses a burst of psychedelic charm into the collections of fans and enthusiasts alike. These miniaturized marvels capture the essence of Janis' legendary persona while adding a splash of whimsy that's simply irresistible.
Janis Joplin Black Light Funko Pop! is releasing today at 9.30 AM PT! To get your hands on these Pop Vinyl Figures, be sure to check out the links I've provided below – click to jump or scroll to continue reading!
The  Janis Joplin Black Light Funko Pop! captures her radiant aura, the electrifying energy she infused into every performance.
With a wild, untamed mane of hair and a kaleidoscope of psychedelic colors, this figure is a nod to Janis' unwavering authenticity and the rebellious spirit that defined the counterculture movement of the '60s.
It's as if her soul has been illuminated by the black Light of her unique charisma, casting a vibrant glow on anyone who gazes at her.
On the other hand, Janis Joplin Funko Pop! (Common version) encapsulates the universal appeal of this extraordinary artist.
Sporting her iconic bohemian fashion and a heart full of the blues, this figure reminds us that, beneath the larger-than-life persona,
Janis was a woman who bared her soul through her music, connecting with fans across generations.
She epitomizes the human experience, wrapped in a bursty package of wit and whimsy that only Funko Pops can deliver.
These Janis Joplin Funko Pops are not just collectible figures; they are miniature monuments to a legend whose spirit continues to resonate through time, inspiring countless souls to embrace their inner rock stars and let their true colors shine.
Janis Joplin Funko Pops! can be found for purchase at the links below (click to jump!)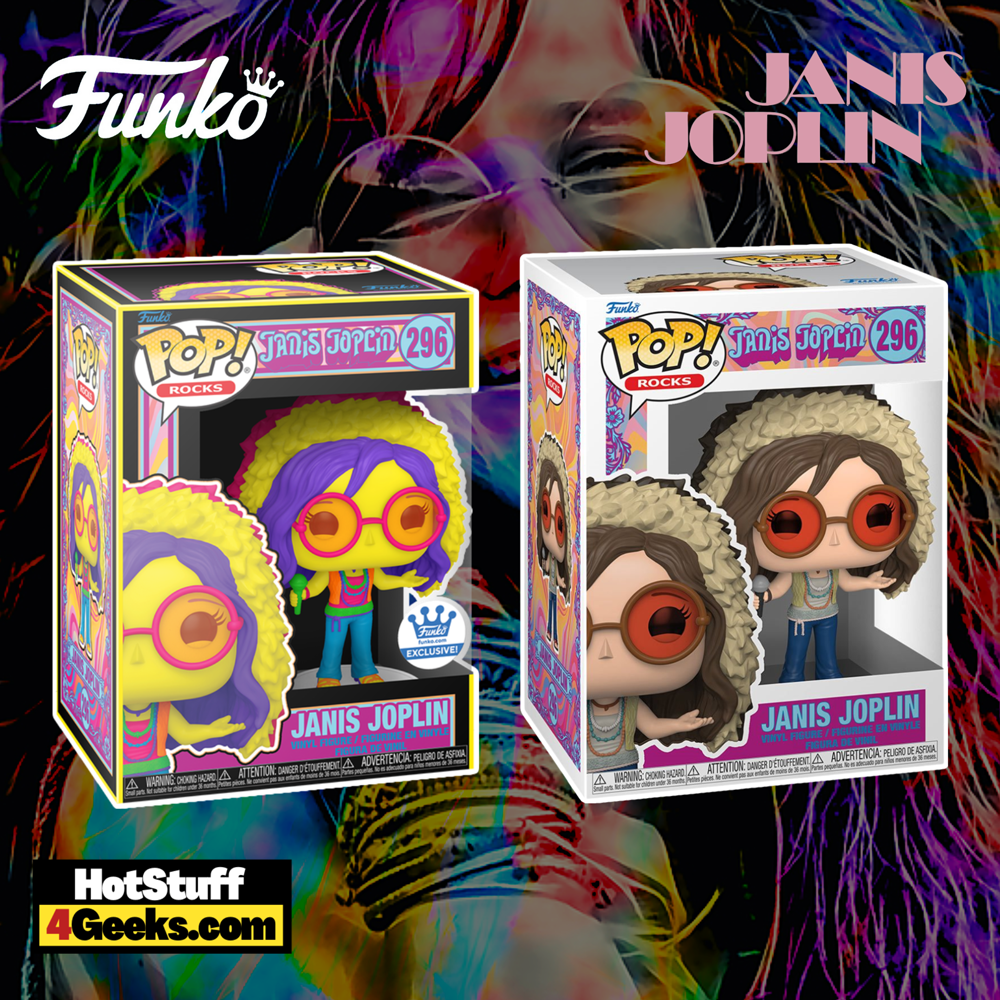 When it comes to iconic artists who have shaped the world of music, few can hold a candle to the unbridled rawness of Janis Joplin.
Five decades after her tragic passing at the tender age of 27, Janis continues to rock our souls with her electrifying performances and soul-stirring voice.
If there was ever a voice that could shake the heavens and move the Earth, it was undoubtedly that of Janis Joplin.
She held audiences captive with her distinct raspy growls and spine-tingling wails, taking them on a rollercoaster of emotions, leaving them breathless and wanting more.
Her ability to tap into the depths of human feelings and lay them bare for all to see was unmatched, making her a beacon of authenticity in a world that often craves the superficial.
Behind Janis Joplin's magnetic performances lay a tapestry of influences that shaped her unique sound.
From the soul-stirring melodies of Bessie Smith and Otis Redding to the captivating presence of Tina Turner and Aretha Franklin, Janis absorbed the essence of these legends and crafted a style all her own.
Her induction into the Rock and Roll Hall of Fame in 1995 and being voted number 28 in Rolling Stone's greatest singers of all time in 2008 testify to her lasting impact on the music world.
In a time when women were often expected to be timid and reserved, Janis Joplin burst onto the scene with an unapologetic ferocity that turned heads and shattered expectations.
Her refusal to conform to societal norms and her unyielding dedication to expressing her true self made her a symbol of resistance and empowerment.
Though she may not have been belting protest songs like her contemporaries, her voice conveyed a sense of defiance that resonated with generations of fans.
Even today, Janis Joplin's music continues to captivate and inspire new generations of artists and fans alike.
Her raw, emotional performances are a testament to the power of music to transcend time and connect with the human spirit.
So, as we raise our glasses to toast the Queen of Rock and Roll, let us also pay tribute to the countless artistic manifestations that continue to shine a light on Janis Joplin's extraordinary talent.
May the perplexing beauty of her Funko Pops! serve as a constant reminder that, no matter how dark the night may seem, there will always be a blazing spirit like Janis to guide us through with her soul-stirring voice and unwavering determination to live life to the fullest.
Starting now, you can receive 10% off in-stock items with my special link at Entertainment Earth!
 Enjoy!
As an Amazon Associate I earn from qualifying purchases
Want more stuff like this?
Get the best viral stories straight into your inbox!
Don't worry, we don't spam